Portable Mini Jewelry Laser Carving Engraving Machine Mobile APP Control Version with New Technology
Portable Mini Jewelry Laser Carving Engraving Machine Mobile APP Control Version with New Technology
Production Details
Desktop Machine Laser Machine -- New Mobile APP System
desktop machine / laser machine / desktop machine laser machine
Mini·5G is a new mobile APP system desktop machine laser machine for jewelry. The desktop machine laser machine for jewelry is equipped with 8000 mm/s high-speed galvanometer, self-developed desktop machine laser machine control card and dedicated power supply, and customized small laser engraving machine generator. And it is also the first in the country to realize the mobile phone APP wireless control for marking operation, applied in both Android & Apple system. The desktop machine laser machine is suitable for marking jobs of various work pieces such as jewelry, watches, glasses, tableware, and mobile phone case etc.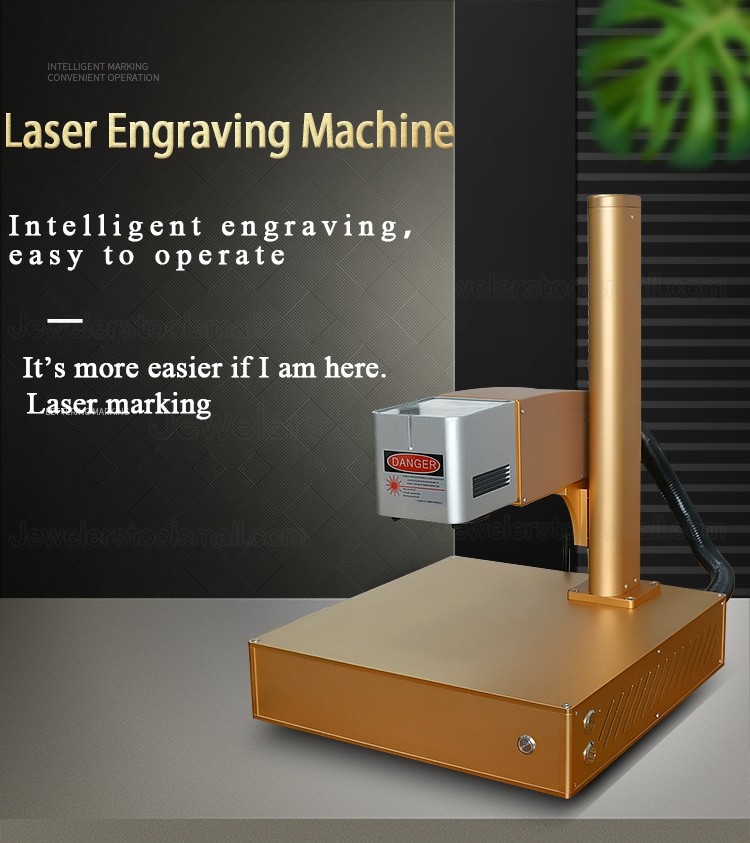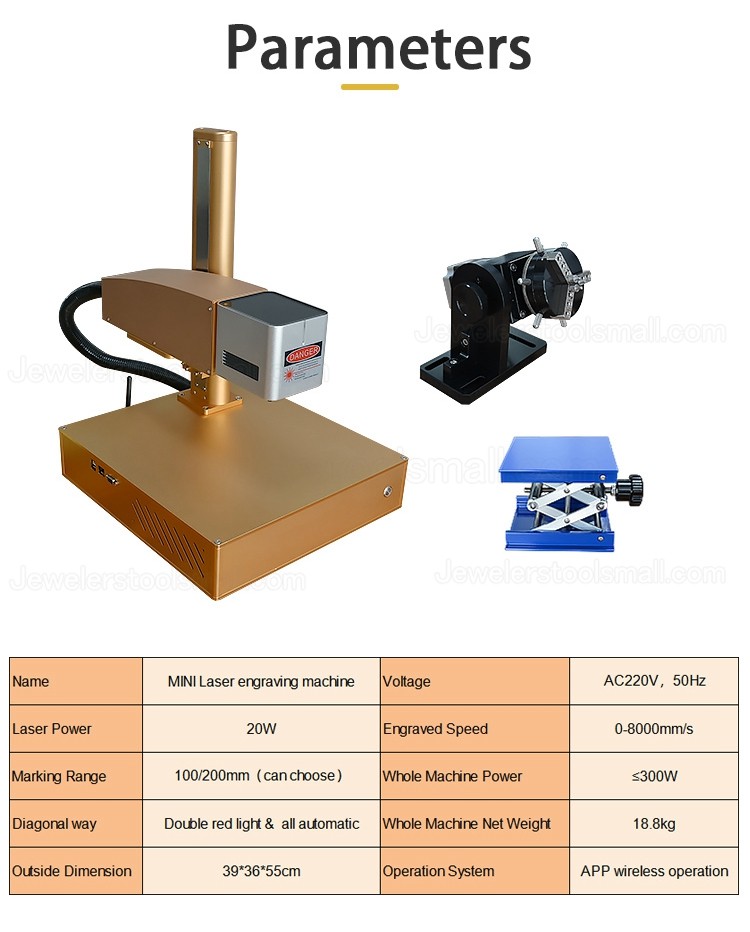 Operation Steps
Operation Steps--Desktop Machine Laser Machine
1. Turn on the power
2. Download the APP in the Android system mobile phone
3. Open the APP,select the language to English
4. Click "WIFI Config", click "No binding", click "Next" twice, connect the wifi.
5. Enter the laser engraving machine interface to carve the jewelry.
6. Click "TEXT", Click "ToCenter", Click "Fill", Click ""
7. Click "Preview", click "stop", preview the printed area.
8. Click "Marking", start for laser printing. Finished.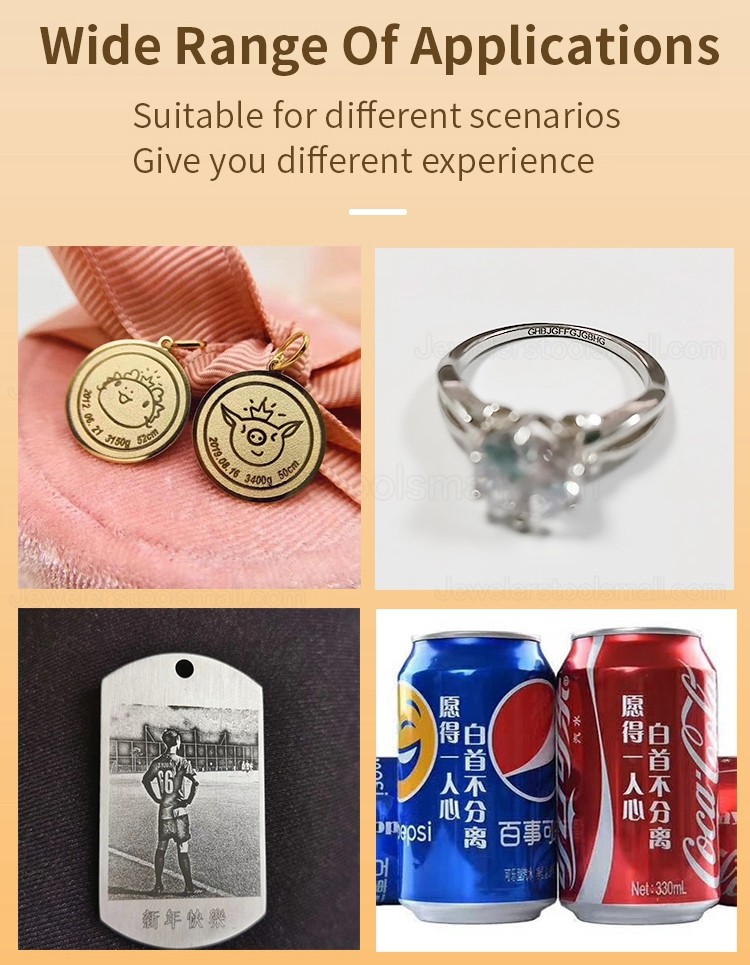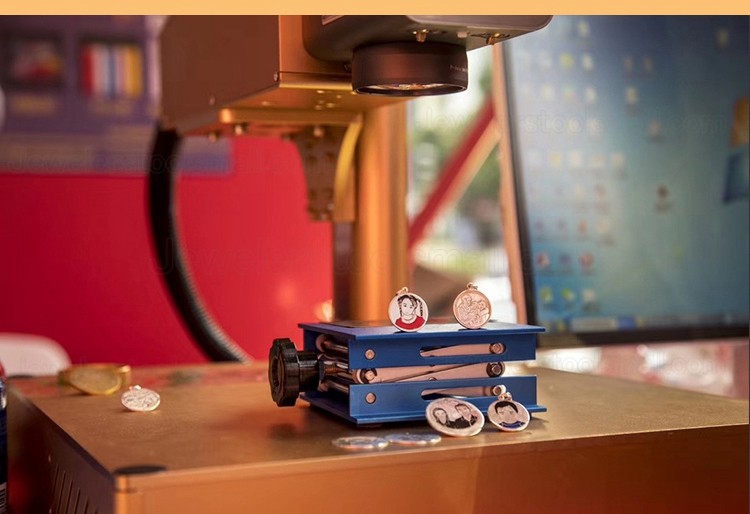 Prdoduct Feature
Features of the model;
Small size: 39*36*55 cm
Smart AI: Mobile APP wireless control.
Cloud storage: shared, private, customized
Product Name: Desktop Machine Laser Machine
Keywords: desktop machine / laser machine / desktop machine laser machine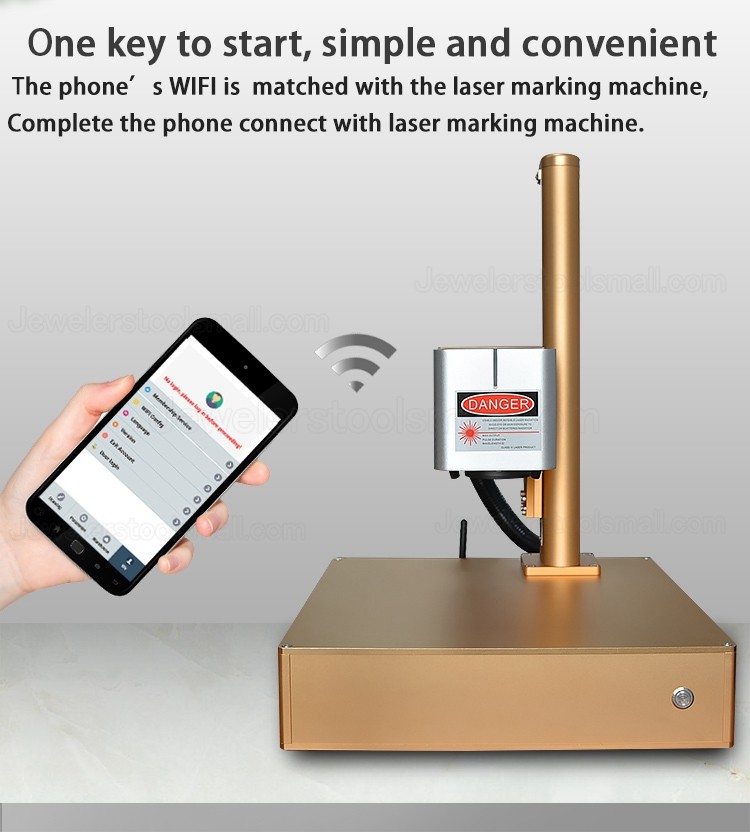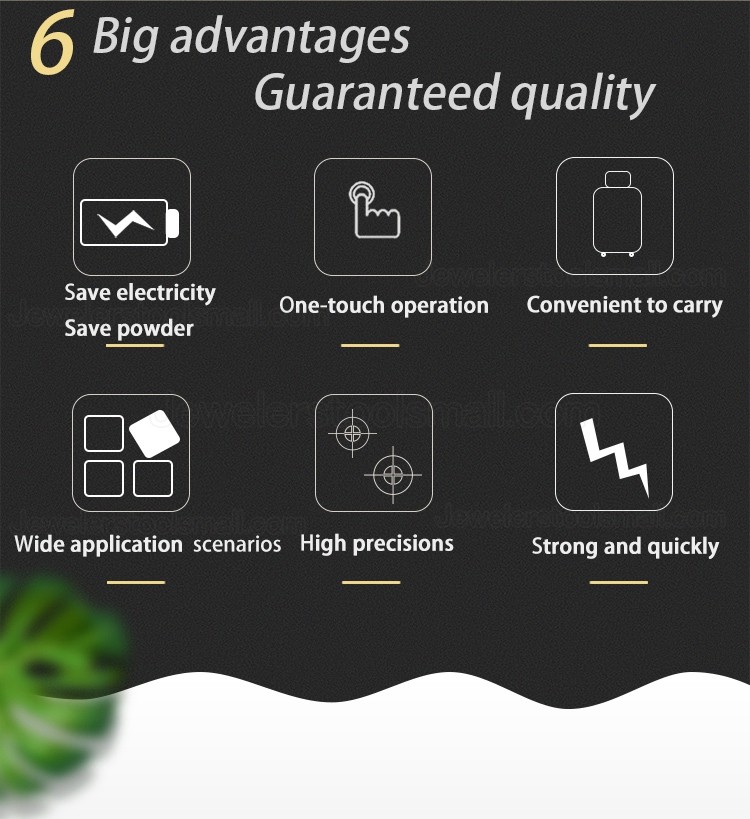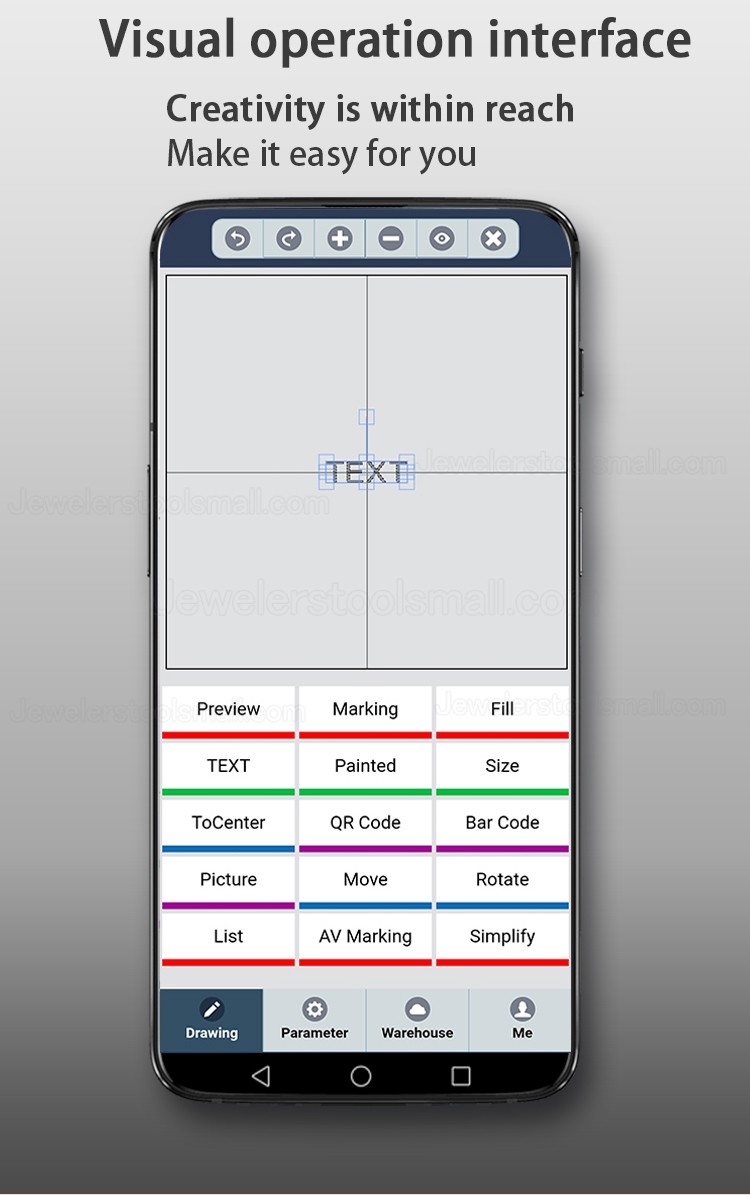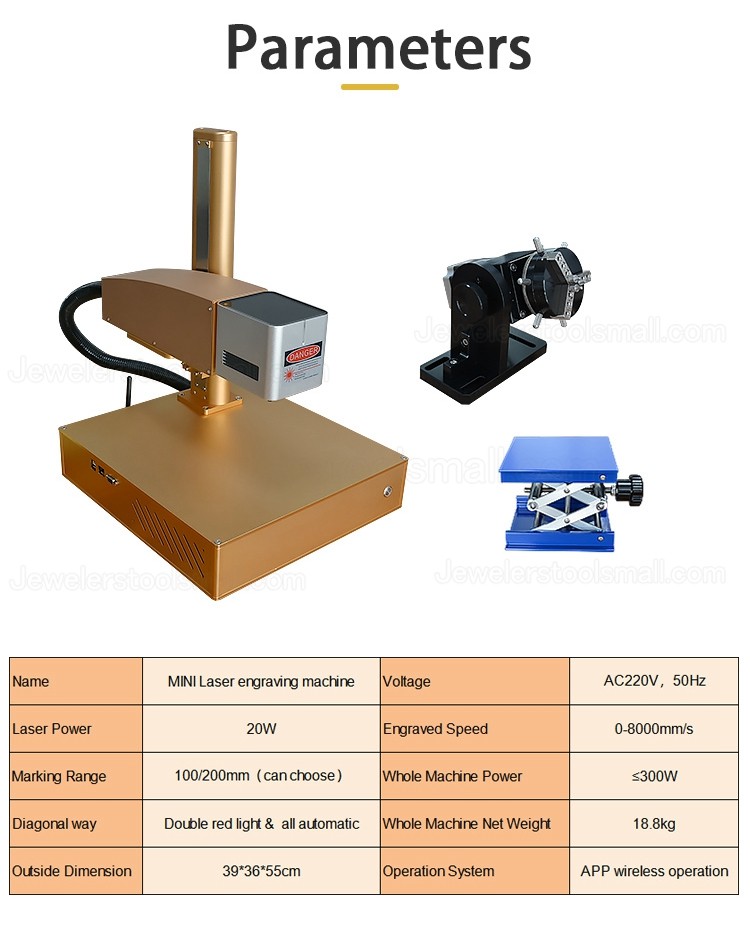 Gold Stamp Machine engraving effect as below: