Professional Gemstone Identification Flashlight UV Light 3000mW 365nm Diamond Amber Torch
NO.:
JWSM001525

3 reviews
|
Write a review
Latest price:
$98.32
Buy It Now:
$72.44
Professional Gemstone Identification Flashlight UV Light 3000mW 365nm Diamond Amber Torch
The Nitecore GEM 8 UV is a powerful 365nM Ultraviolet jeweler light designed for professionals to identify and authenticate precious gemstones. The GEM 8 is a slim sized light with an infinitely variable rotary switch which allows users to adjust the intensity of the ultraviolet light from the maximum 3000mW all the way down to 5mW. The LED of this light is attached directly to the lends ensuring zero light loss and giving premium quality UV output.

UV Inspection for Professionals
For professional Jewelers interested in high quality UV light for inspection and verification of gemstones, the Nitecore GEM 8 UV fits the bill. The body of this light is made from rugged aluminum which is is impact resistant and ready for field work. A built-in measurement tool on the side can help with gemstone measurement. This light is perfect for amber and diamond identification, examination of surfaces with fluorescer and also currency verification.

Features:
Professional gemstone identification flashlight
Rotary switch allows infinite variable brightness adjustment
LED attached to lens directly to ensure zero light loss
High efficiency constant circuit provides unwavering output
Advanced temperature regulation module
Integrated measurement scale
Toughened ultra-clear mineral glass with anti-reflective coating
Constructed from aero grade aluminum alloy with HAIII military grade hard-anodized finish
Tail stand capability

Includes:
Holster
Lanyard
Spare O-Rings

Specifications:
Power Source: 1 x 18650 or 2 x CR123A
Wavelength: 365nm
Brightness Outputs:
Turbo 3000mW - 4 Hours 15 Minutes
Ultralow 5mW - 500 Hours
IPX Rating: IPX-8 Waterproof
Impact Resistance: 1 meter (3.2 ft.)
Dimensions:
Length - 5.31" (135 mm)
Head Diameter - 0.62" (16 mm)
Weight: 2.34 oz. (66.5 g)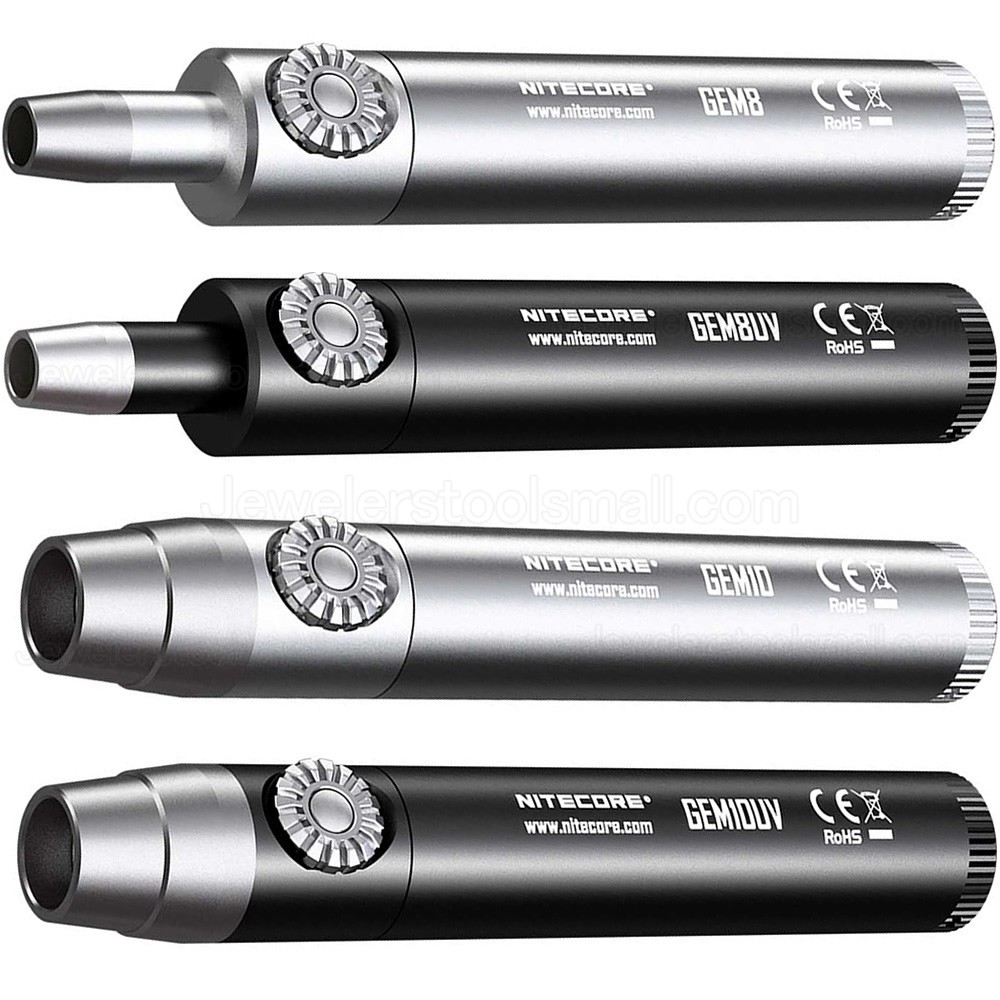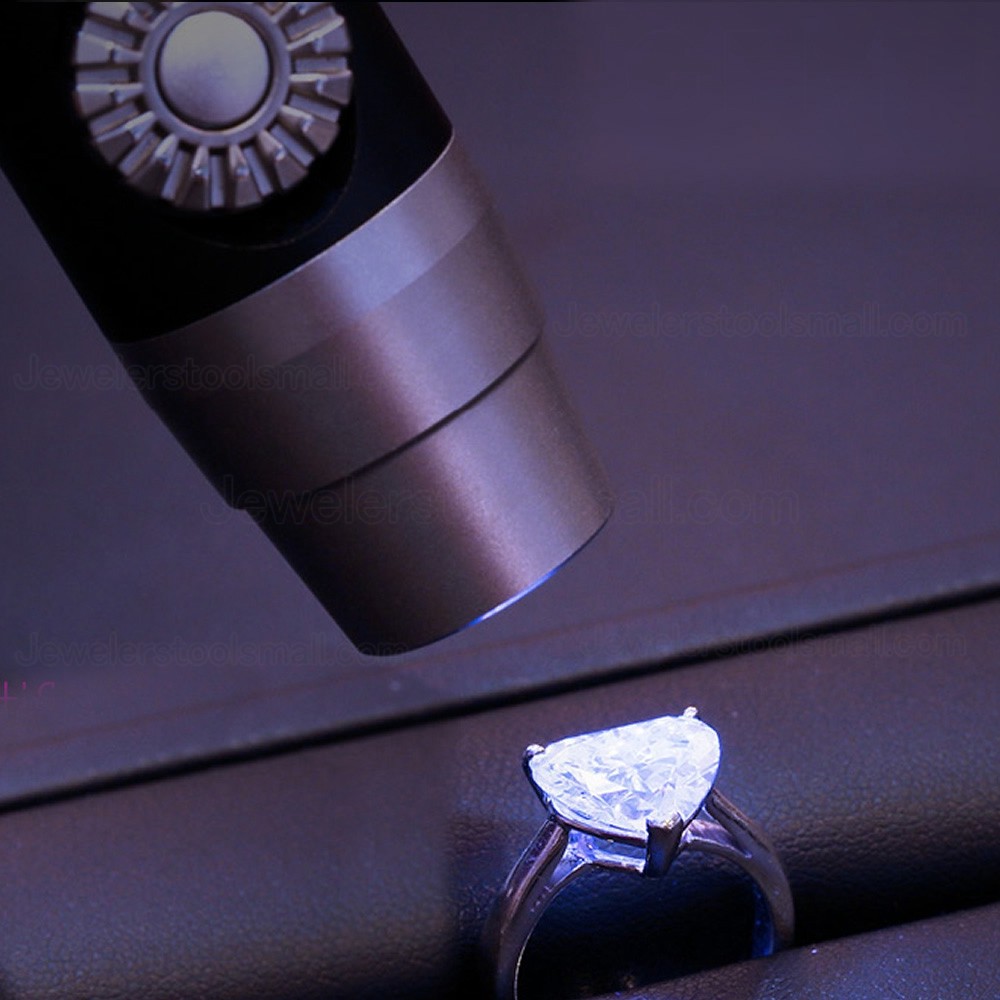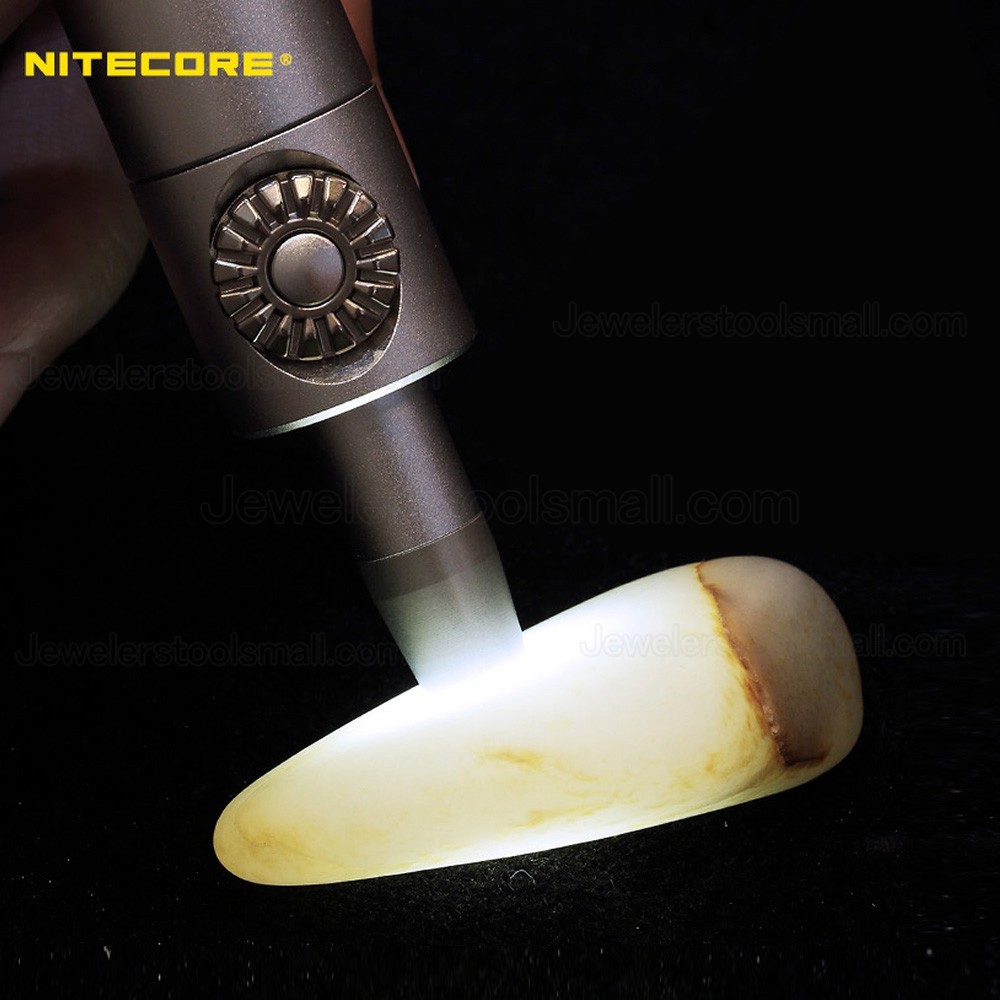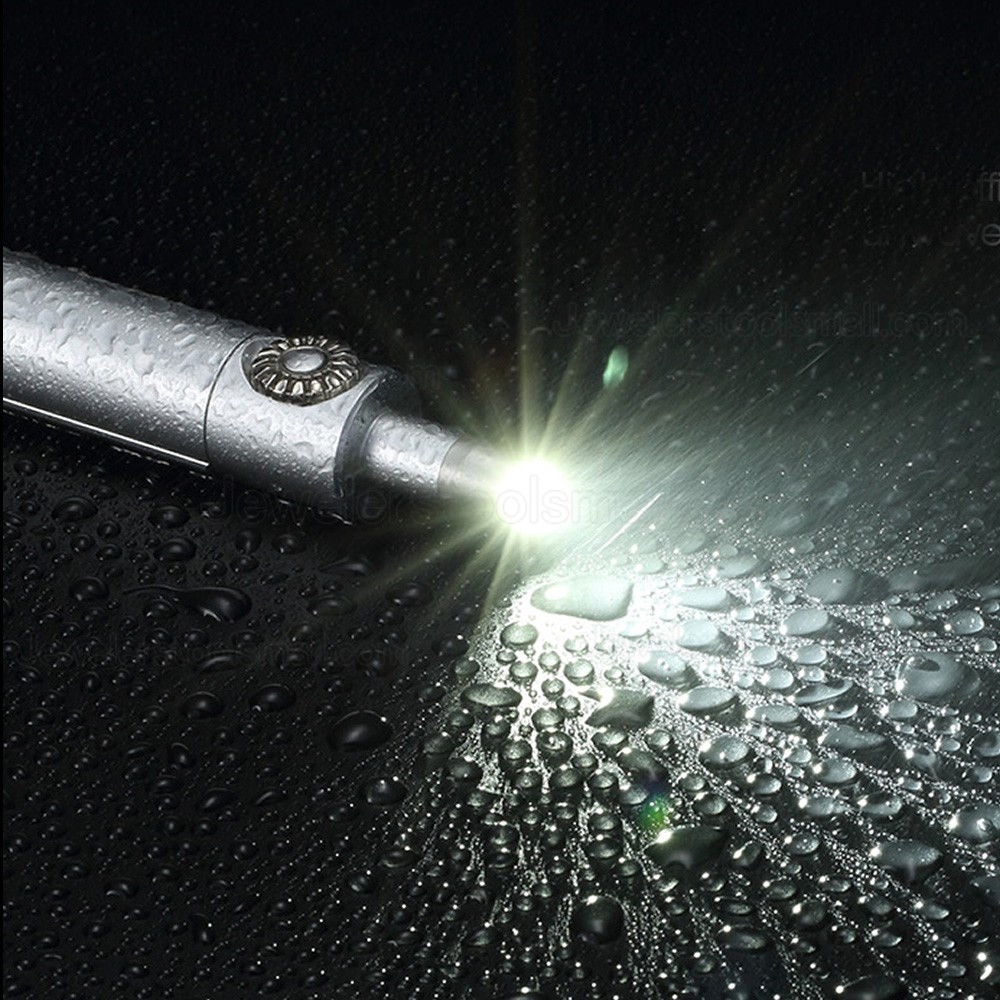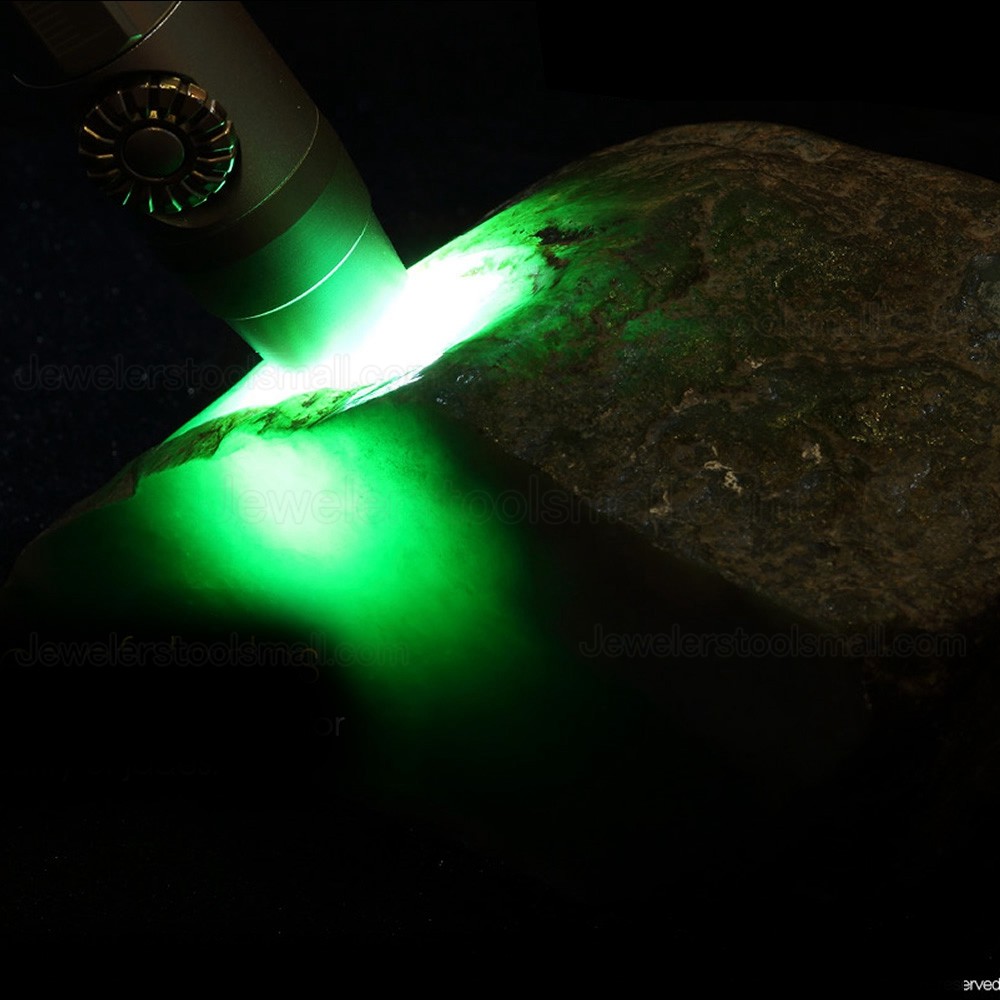 Jewelerstoolsmall.com supplies high-quality jewelry making tools for small and medium jewelers, goldsmiths, jewelry designers, refurbishers, jewellery repairers or hobbyists with fast global shipping and affordable price. If you have any questions or need help, please don't hesitate to contact us.
kimberly lewis – 13 Apr 2022



Excellent quality and affordable price, thanks for such good product! I will be back soon!
Terri Coffey – 15 Feb 2021



This light is extremely bright, half way up and you'll be seeing spots it's so dang bright. If you need a battery and charger just go to a vape store and they will get you set up. Easy to use, just pop a battery in and turn the dial. Well worth every penny.
Administrator : Dear friend, We are so happy to hear that and thank you so much for your support on our website. Any problem do free to contact us. Best regards
Chris – 11 Feb 2021



Exactly as I wanted, arrived very fast. Just like the description, they arrived without any problem.
Administrator : Dear friend,
We are so happy to hear that and thank you so much for your support on our website. Any problem do free to contact us.
Best regards