1-3KG Industrial Furnace For Melting Gold Silver Copper Brass Melting Furnace With Temp 1200 Degree
NO.:
YALI-123

0 reviews
|
Write a review
Latest price:
$4889.34
Buy It Now:
$3621.47
1-3KG Industrial Furnace For Melting Gold Silver Copper Brass Melting Furnace With Temp 1200 Degree
Product description:
This melting machine is designed for 1-8kg. which is suitable for melting precious metal like gold,silver,copper,etc.
With speedy melting time could be realized within 5-10min. When melting process is done, you just need to pick up the crucible with
the crucible tong and pour the molten liquid into the mould.

Advantage
1. Based on the latest and most advanced IGBT induction technology, this small Gold Melting Kit can saves 15-30% energy than
KGPS,100% full load,with low power consumption. the power supply varies from 7.5kw-20kw for this series furnace.

2. Integrated Induction Melter is a Lift and Pour induction melter that is ideal for melting gold, silver and copper .

3. The melting capacity varies from 1-8kg Gold/Silver/copper melting in graphite crucibles melting in ceramic
crucibles. The crucible is extractable by means of matched tong.

4. Induction coil is electrically insulated from Air Conditioning power keys, in order to ensure maximum security to the customer,
while digital technology makes these heating systems noiseless, flexible as well as trustworthy.
Fibre optics connections give the highest possible resistance to electrical noise additionally in severe atmosphere.
Mini Induction Melting Furnace Technical Parameters
Supply Voltage
AC220V/AC380V(50/60Hz Selectable )
Working Frequency
30Khz-50Khz
Power output:
1-3KG 7.5KW
Melt Meta
Gold,Silver,Copper
Cooling Method
Water cooling
Melting Temp
The actual temperature can be heated up to 1200 ℃
Melting Speed:
500 grams of copper. Silver. Gold. About 5 minutes.Graphite crucibles are necessary
Net weight
42KG
Dimension
480mm×480mm×800mm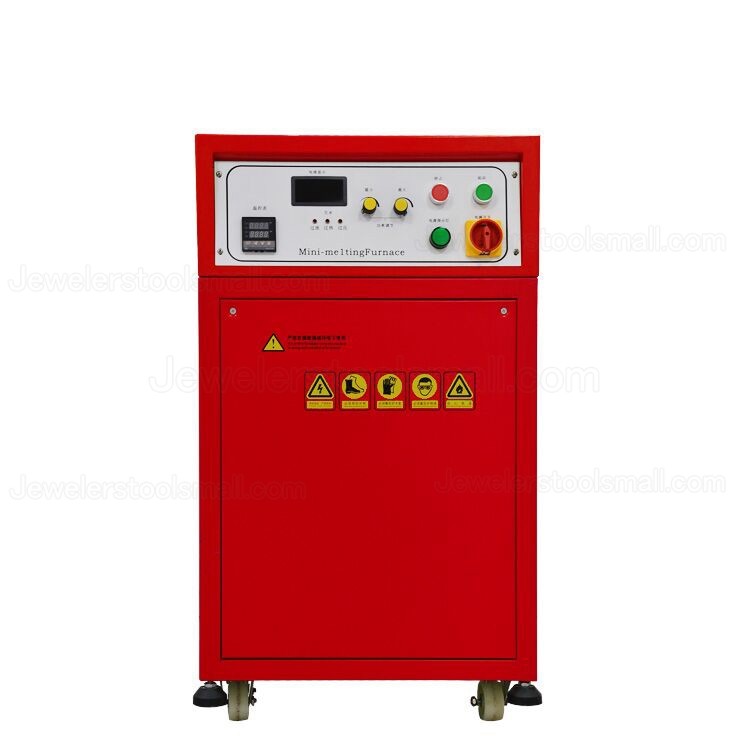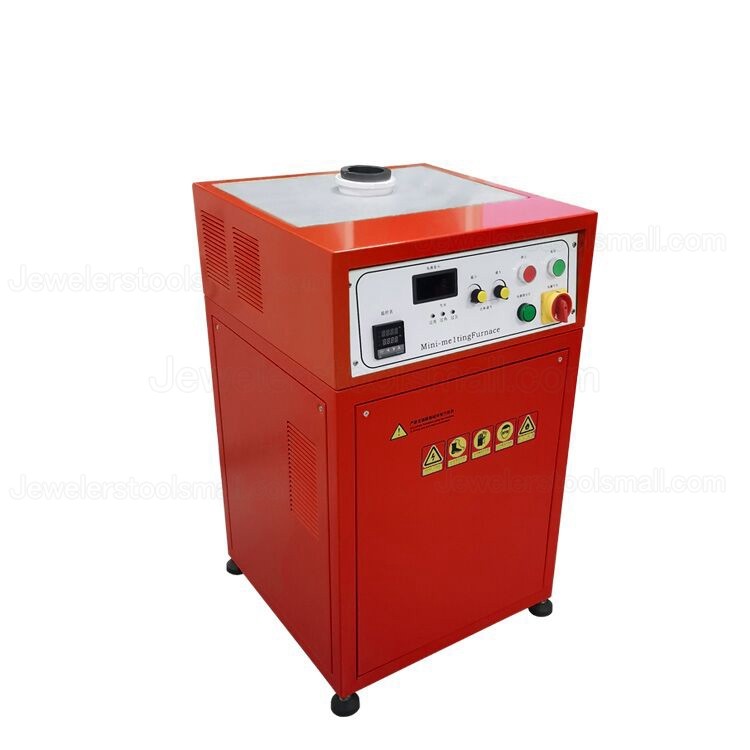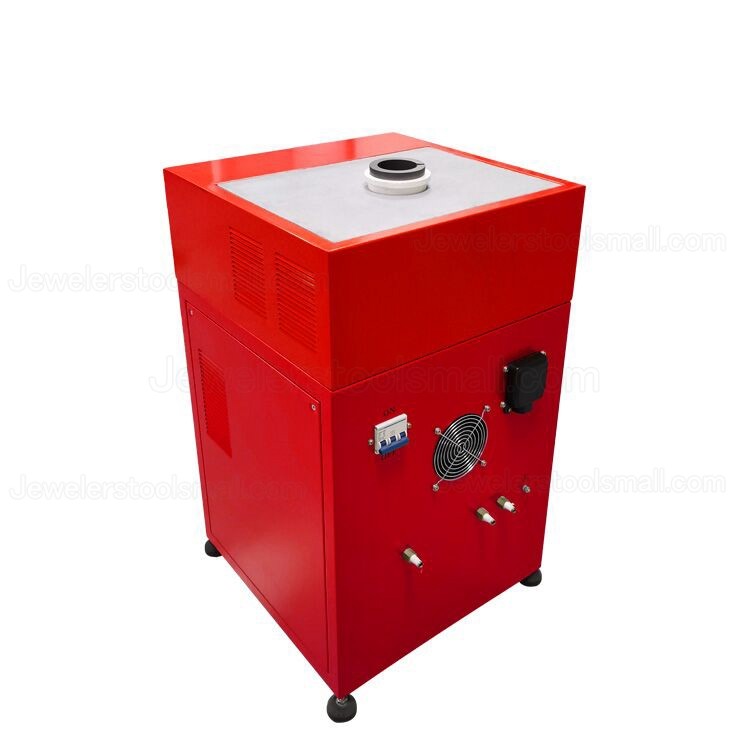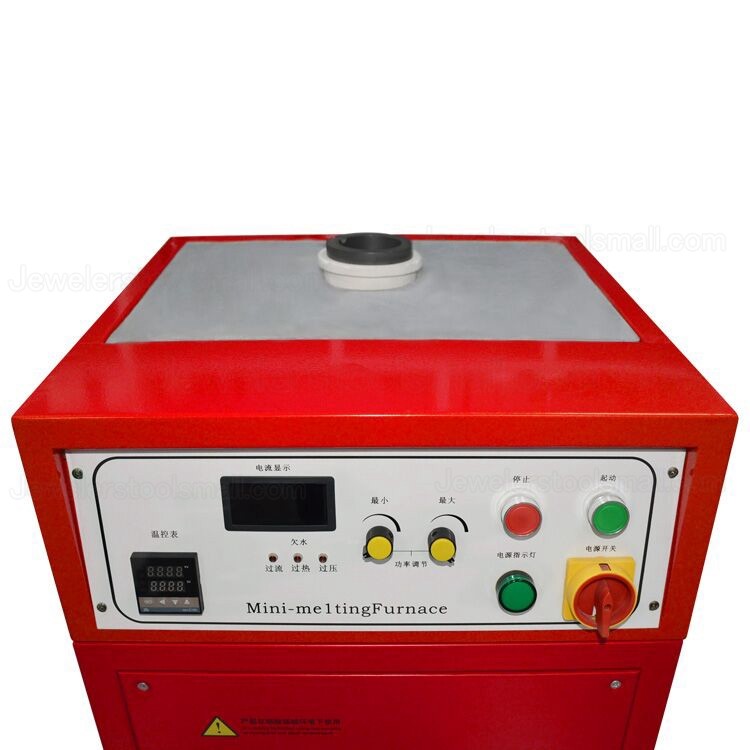 Jewelerstoolsmall.com supplies high-quality jewelry making tools for small and medium jewelers, goldsmiths, jewelry designers, refurbishers, jewellery repairers or hobbyists with fast global shipping and affordable price. If you have any questions or need help, please don't hesitate to contact us.