3KG Gold Melting Furnace 2100W Digital Melting Furnace Machine 2102°F Electric Melting Furnace with Graphite Crucible
NO.:
JWSM001314

5 reviews
|
Write a review
Latest price:
$627.21
Buy It Now:
$464.72
3KG Digital Automatic Melt Furnace
The 3KG Digital Automatic Melt Furnace with compact design is ideal for professional use. By using high-quality materials, the smelting furnace can meet the requirements of the industry, and the workshop, are suitable for the processing of precious metals such as gold, silver, and copper.

Features:
High-Temperature Material:
High-purity graphite crucible, with characteristics of heat resistance, acid and alkali resistance, aging resistance, etc., Automatic Melt Furnace has a long service life.

Digital Control System:
Digital Melting Furnace Machine Equipped with advanced digital control system, accurate and convenient metal melting, avoiding overheating or cooling problems.

High Efficiency:
The melting furnace features fast & efficient heating, up to 1150℃/2102℉ temperature within 15 minutes, much faster than the common products.

Heat Insulation Grid:
Electric Casting Refining Furnace has a heat Insulation grid, which prevents accidental contact with the heating chamber.

Crucible Tongs & Double Handle:
Crucible pliers are made of high-quality materials, which are rust-proof, corrosion-resistant, and durable. Metal casting machines features double handle design, compact body, easy to carry.

Wide Application:
Copper Melting Furnace is an ideal furnace for industrial and workshops professional use, suitable for smelting processing of gold, pure silver, pure copper, and aluminum.



Specification:
Colour:Black,Power Input:2100 W
Input Voltage:110 V,60 Hz,Environment Humidity: 30-85%
Max. Heating Temperature:1150 ℃ (2102 ℉)
Measuring Accuracy of Heating Range: ± 0.5%
Ambient Temperature: 0-50 ℃ (32-122 ℉),Gross Weight: 15 kg (33.07 lbs)
Melting Crucible Internal Dimensions (Dia. xH): 5 x 15 cm (1.97 x 5.91 inches)
Melting Crucible Outside Dimensions (Dia. xH): 7.5 x 17 cm (2.95 x 6.69 inches)
Shipping Dimensions (LxWxH): 38.5 x 38.5 x 42.5 cm (15.16 x 15.16 x 16.73 inches)


Package content:
1 x Melting Furnace
1 x Graphite Crucible
1 x Pliers
1 x Power Cable
1 x Product Manual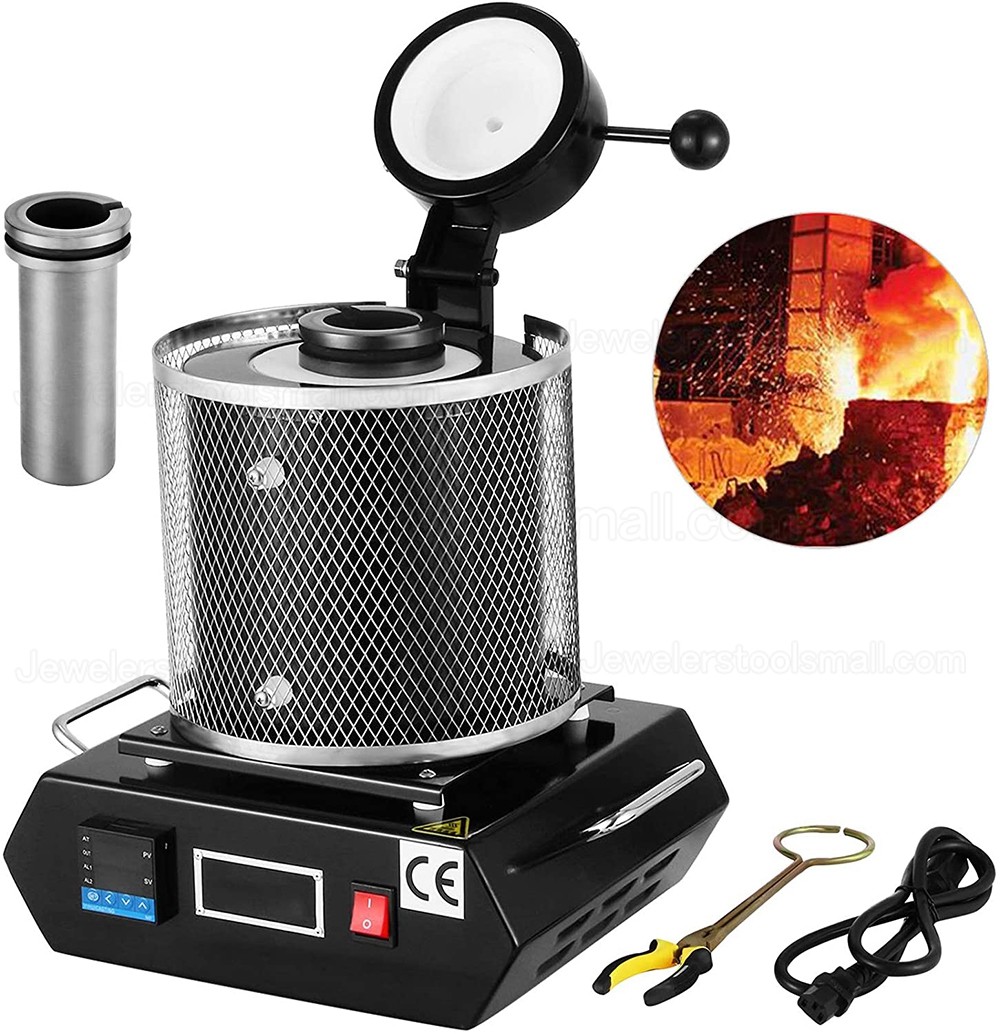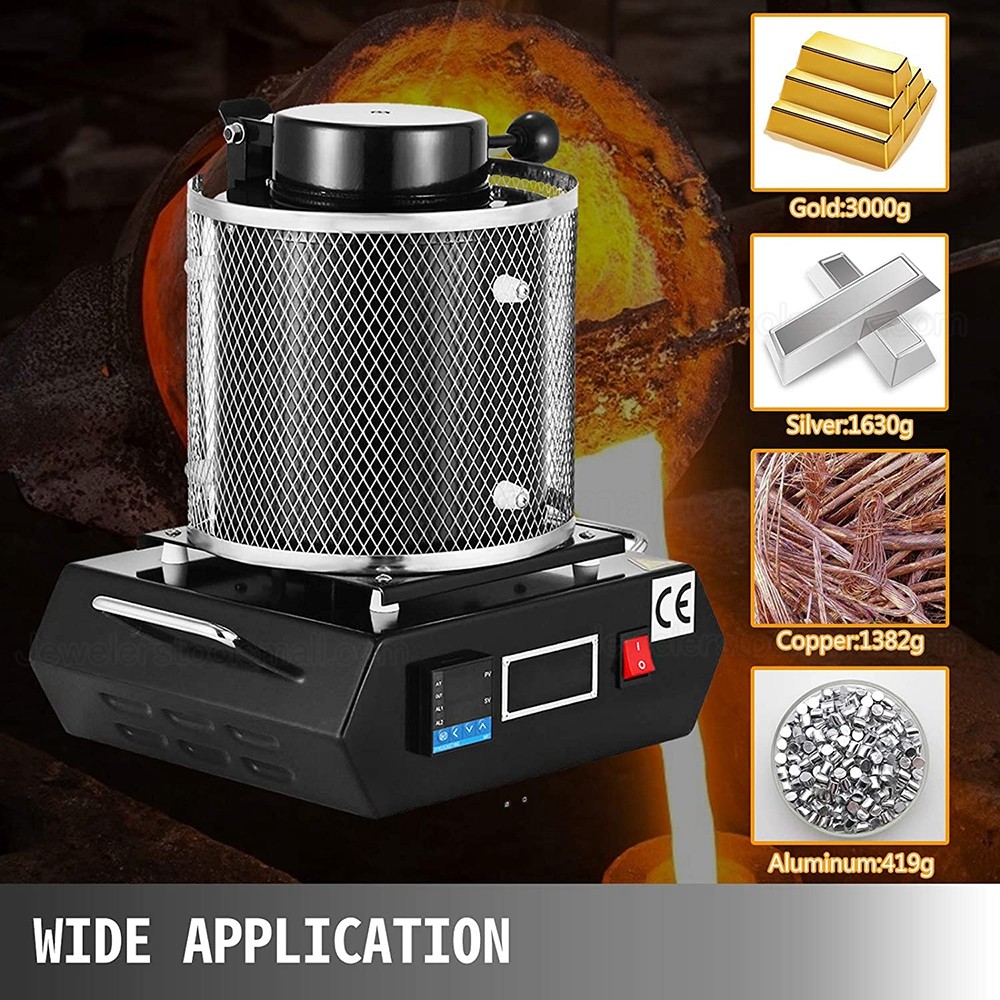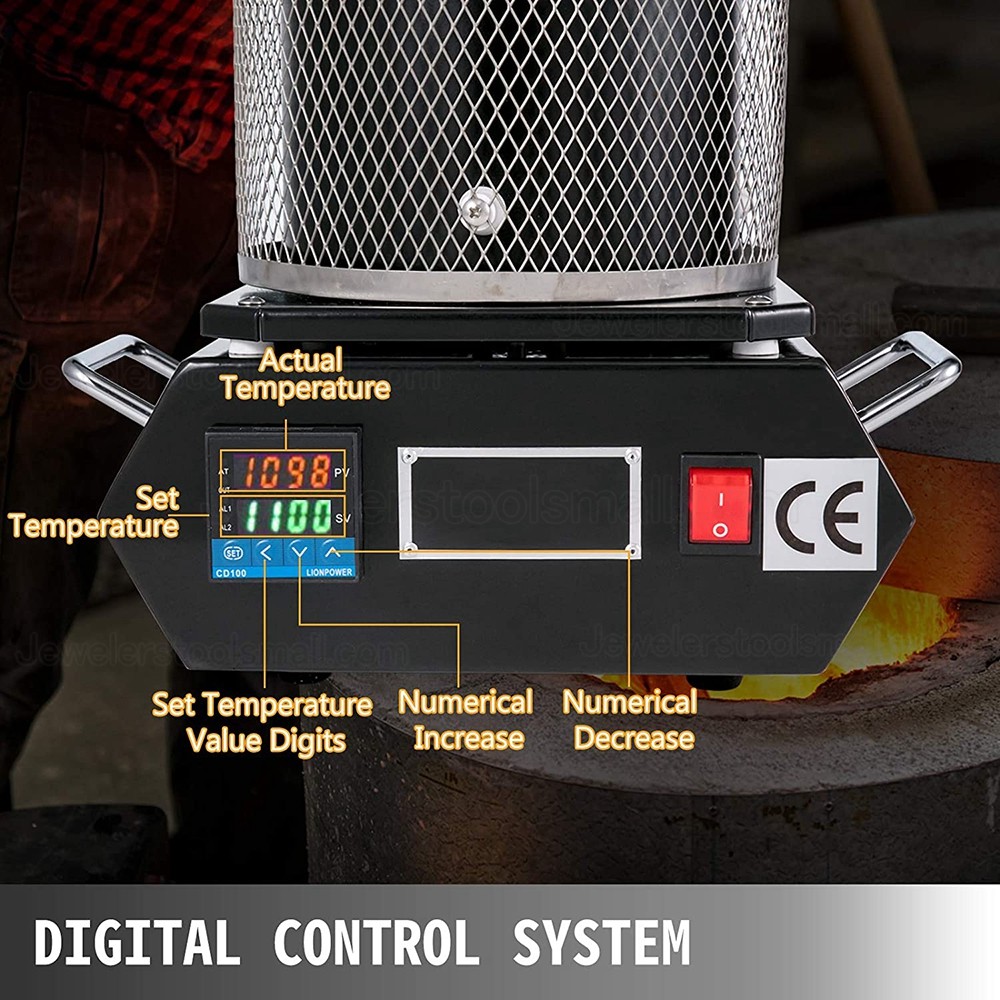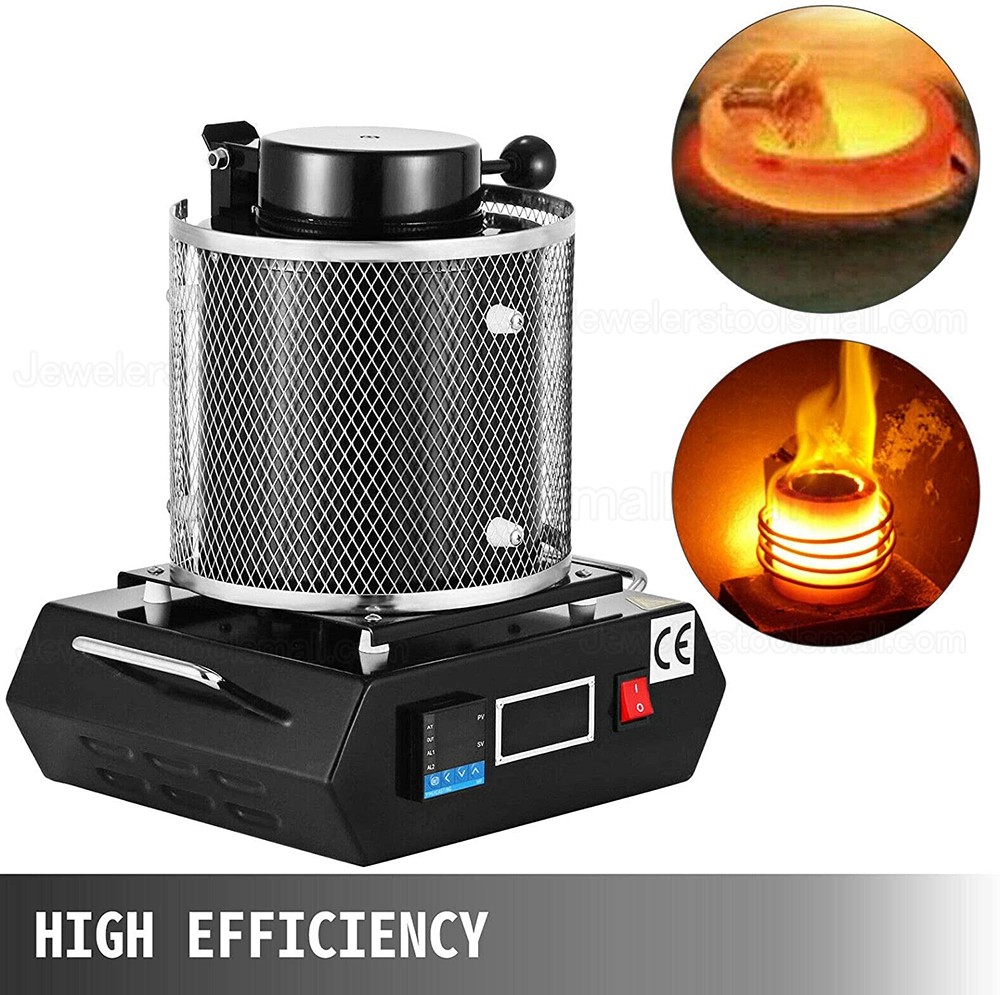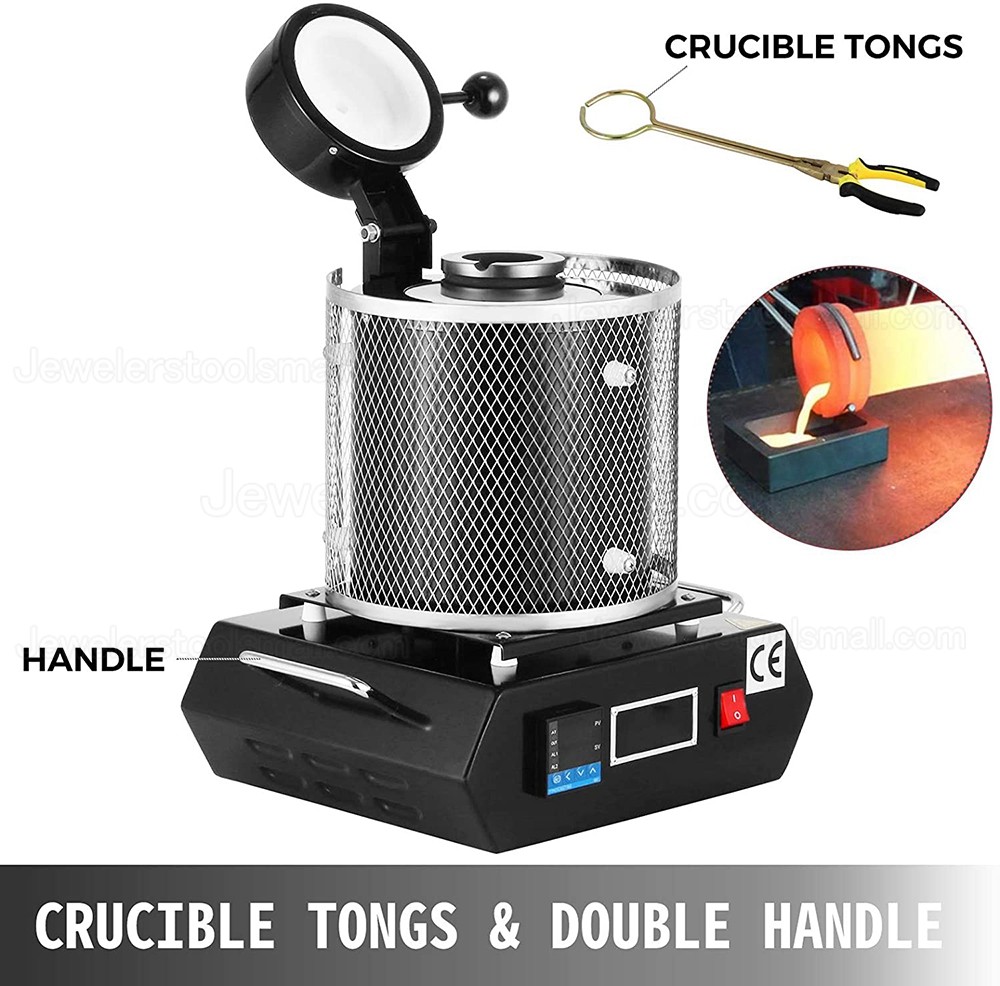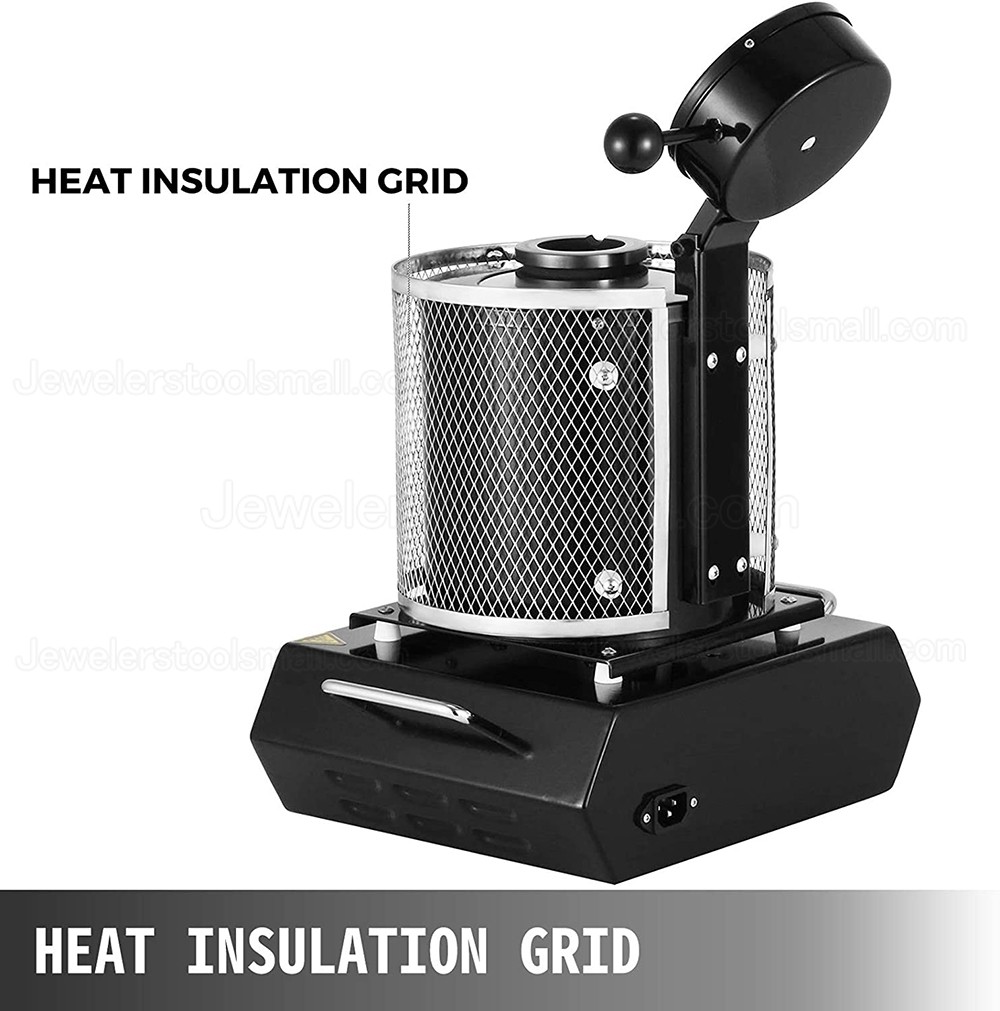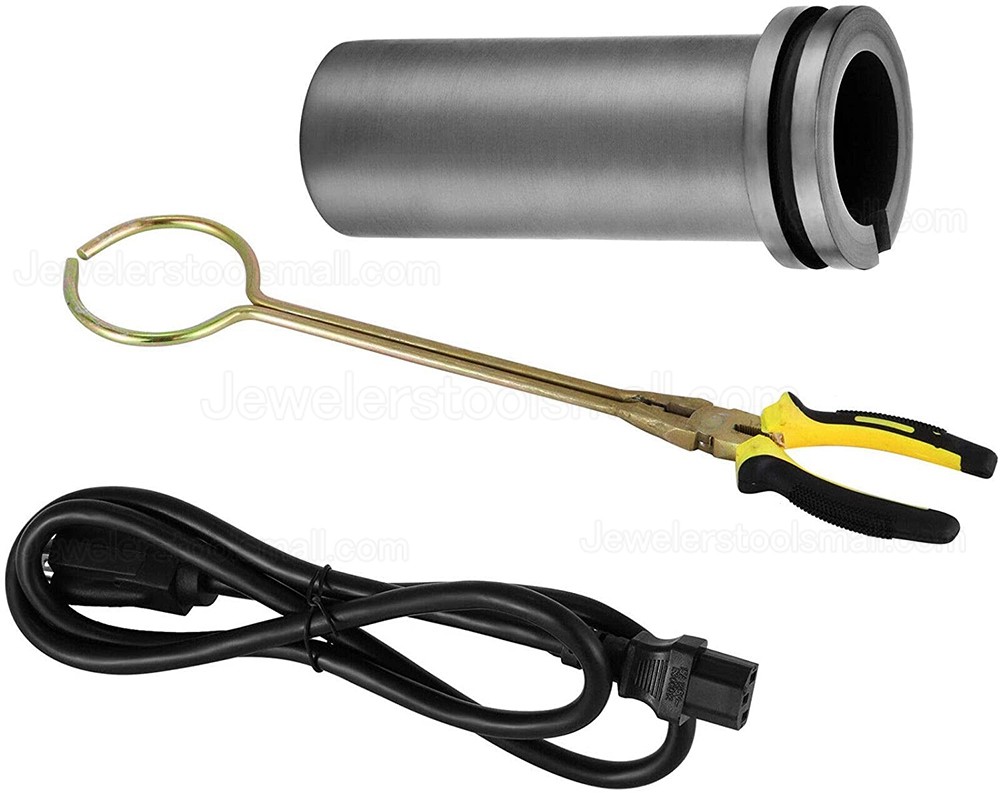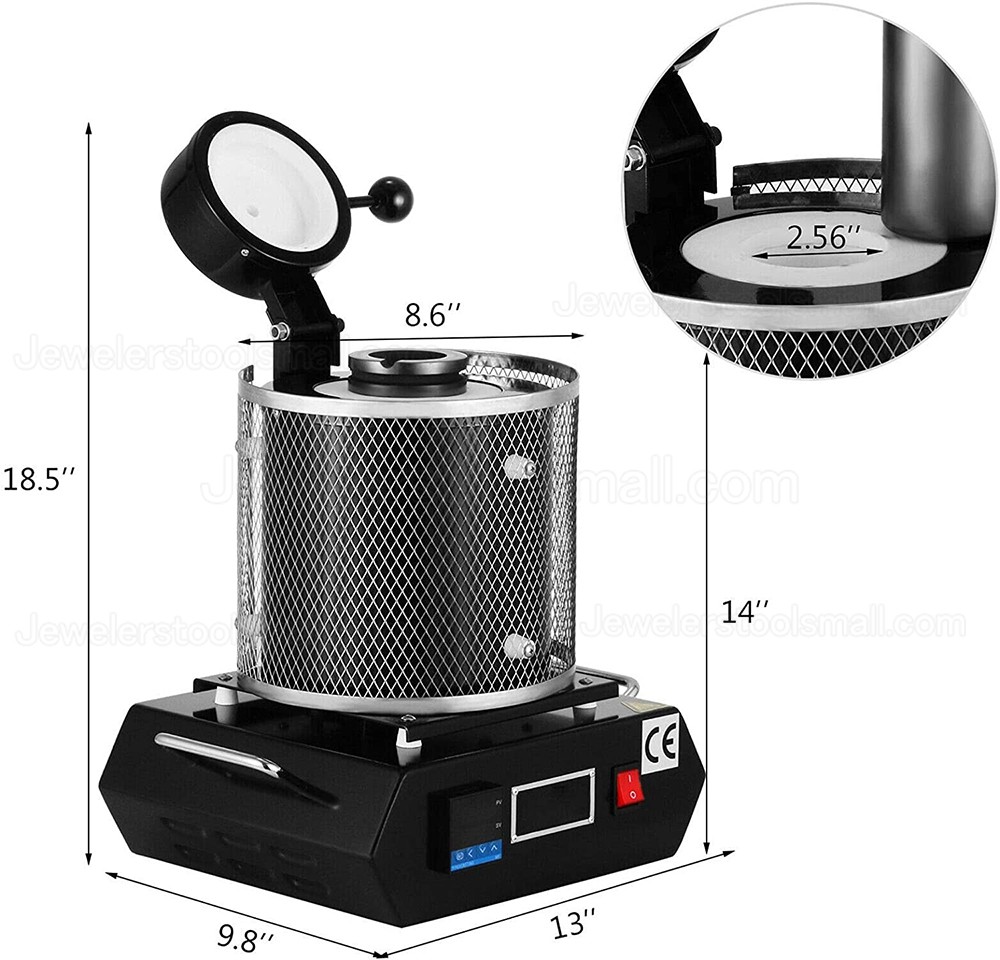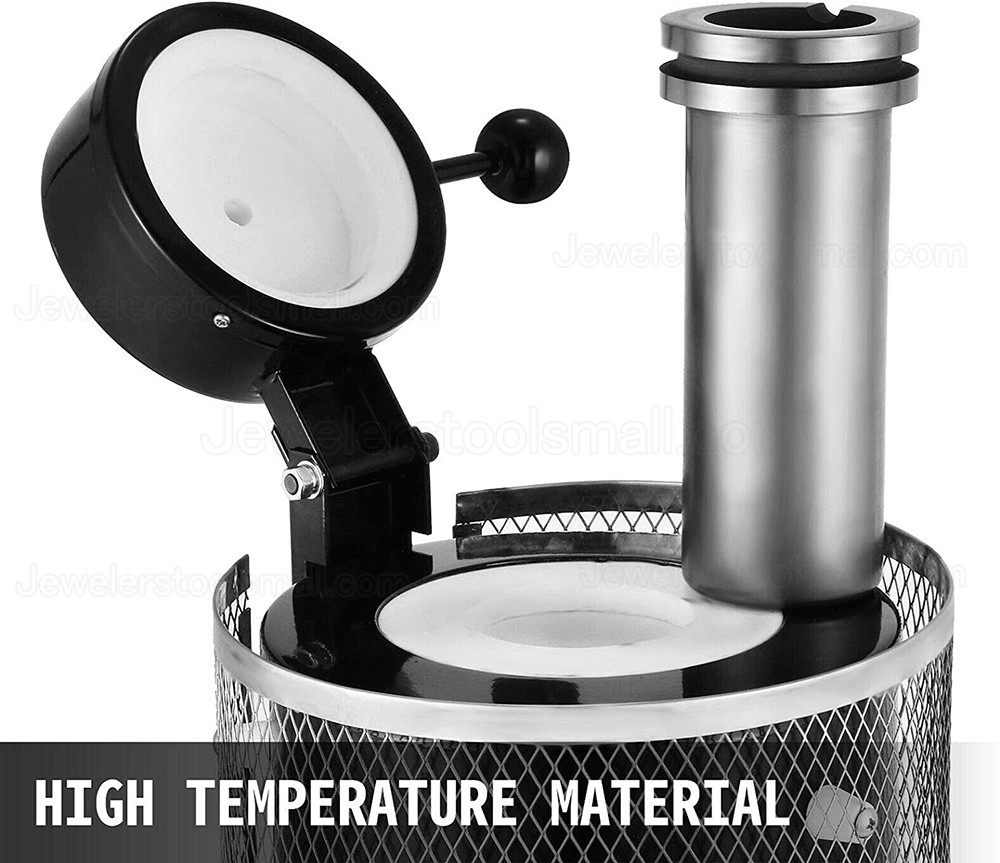 Jewelerstoolsmall.com supplies high-quality jewelry making tools for small and medium jewelers, goldsmiths, jewelry designers, refurbishers, jewellery repairers or hobbyists with fast global shipping and affordable price. If you have any questions or need help, please don't hesitate to contact us.
Smret – 02 Aug 2022



Can this furnace melt brass and bronze?
Administrator :
Absolutely. Since brass melts at about 900-940 and bronze at about 850-1000 degrees C, then yes, this should work since it will heat to 1150
SUNGDO – 14 Jul 2022



Fantastic melting furnace. I am on my 2th pour with it and could not be happier. It heats up quickly holds the heat well and does what its designed to do. Had a hiccup with a crucible and they were quick to reply and take care of me. Would deffinitly purchase other products just for the great service alone.
Castel Michel – 28 Mar 2022



It came very quickly! Works well. For this money is quite good.
anya Paulsen – 02 Mar 2022



It is a very good product, delivery on time, craftsmanship outstanding, manual clear and easy to follow step by step. I am very happy to purchase this furnace. It is my first, however I am not disappointed. I believe many other peoples will appreciate this equipment. Thank you very much.
Edith – 10 Feb 2021



Excellent. As described. Fast Shipping . excellent service. Highly recommend buying from this seller. Reliable and honest seller.
Administrator : Dear friend,
We are so happy to hear that and thank you so much for your support on our website. Any problem do free to contact us.
Best regards