200W Gold Silver Jewellery Chain Making Machine Jewelry Laser Welding Machine
NO.:
JWSM001431

0 reviews
|
Write a review
Latest price:
$9081.09
Buy It Now:
$6726.47
200W Gold Silver Jewellery Chain Making Machine Jewelry Laser Welding Machine
Description:
Laser spot welding machine is mainly used for hole repair and spot welding of gold and silver jewelry. Stainless steel laser spot welder is an important aspect of laser spot welding in the application of laser material processing technology. The laser spot welding process is thermally conductive, that is, laser radiation heats the surface of the workpiece, and the surface heat diffuses to the inside through thermal conduction. Parameters such as energy, peak power, and repetition frequency make the workpiece melt and form a specific molten pool. Because of its unique advantages, it has been successfully used in gold and silver jewelry processing and welding of micro and small parts.

Applications:
Widely used in precision machining of small parts, rings, pendants, bracelets, denture dentures, mobile phone charger interfaces, hardware, clocks, sports goods, golf heads, medical equipment. Titanium alloy ornaments, especially used for repairing holes, spot welding seams, and inlaid parts of gold and silver jewelry.

Advantages:
With 24-hour continuous working ability, the whole machine has stable working performance and electric beam expansion; humanized design, ergonomic, long-term work without fatigue; on the basis of 10X microscope observation system, the first to use HD CCD observation system to ensure spot welding The effect is beautiful; the display uses a 7-inch LED screen, which can switch between Chinese and English freely, and integrate with the international market.

Specification:
Laser Head Brand:HIGHYAG
Servo Motor Brand:MITSUBISHI
Usage: Welding
Single Pulse Energy:≤50Hz
Pulse Width:0.1-20ms
Wavelength:90J
Principle of action:pulse
Focal Spot Diameter:0.1-2mm
Laser welding depth:0.1-5mm
Frequency of laser welding:200KHZ
Spot diameter:0.1-0.4(mm)
Laser up and down stroke:100*100mm
Weight (KG):50 KG
Warranty:1 Year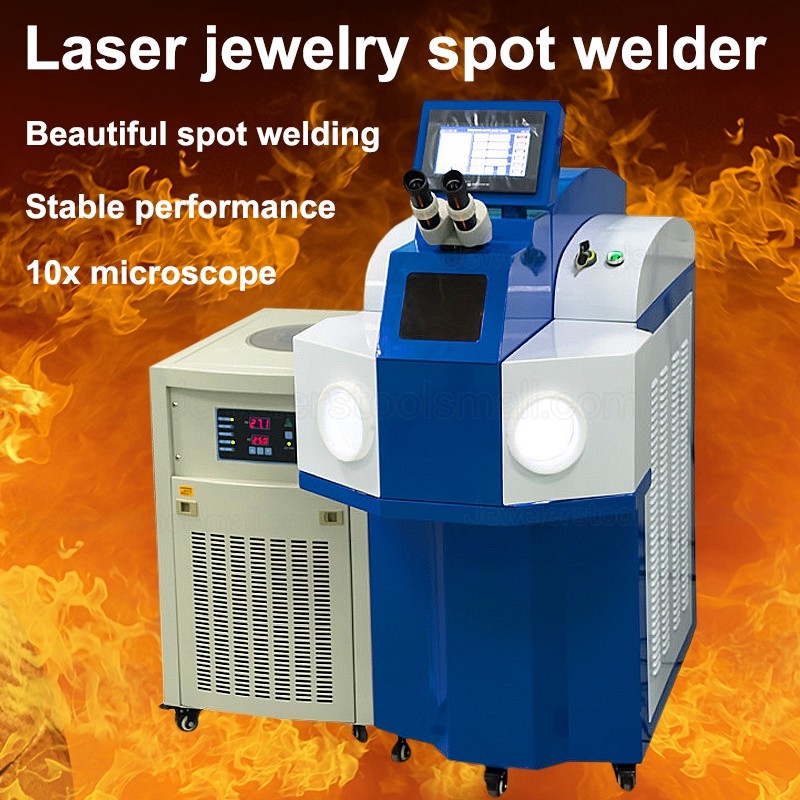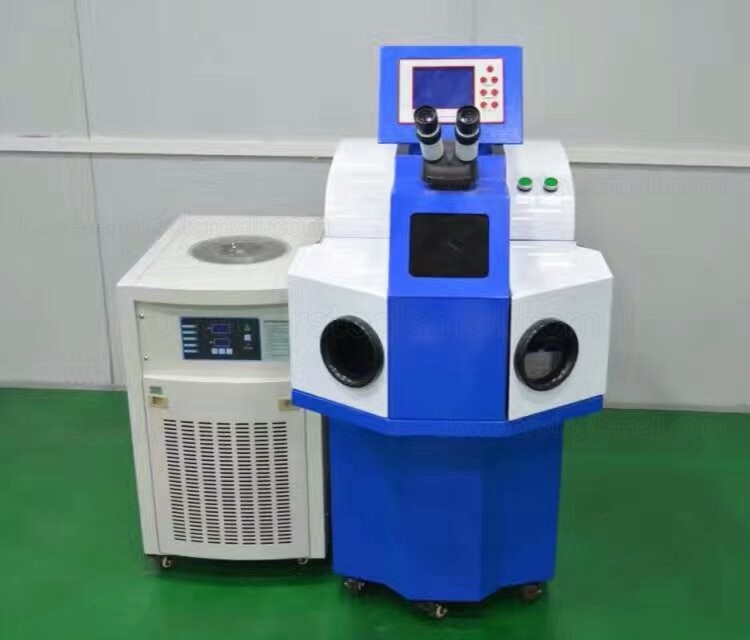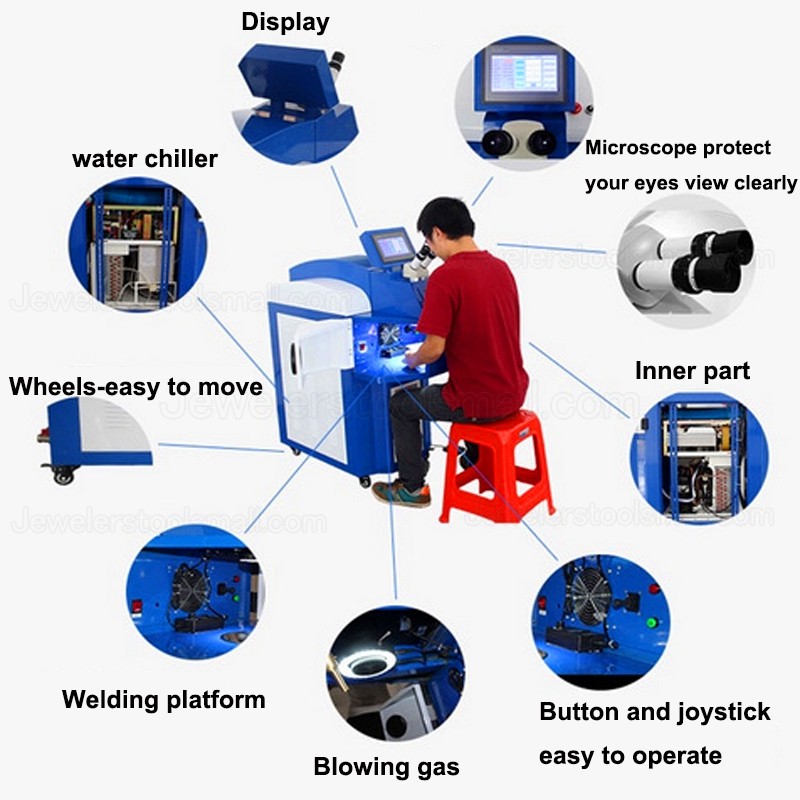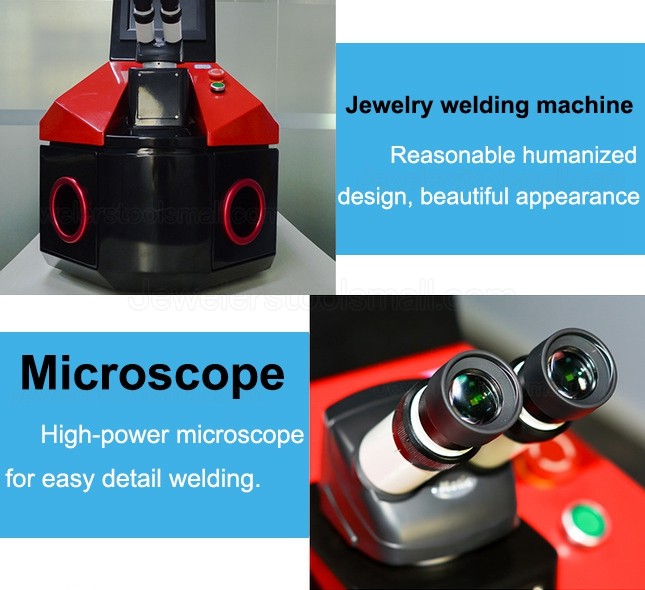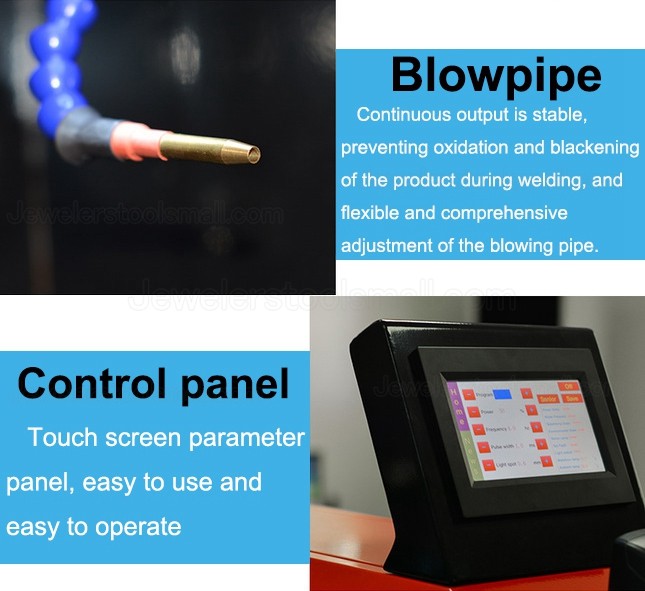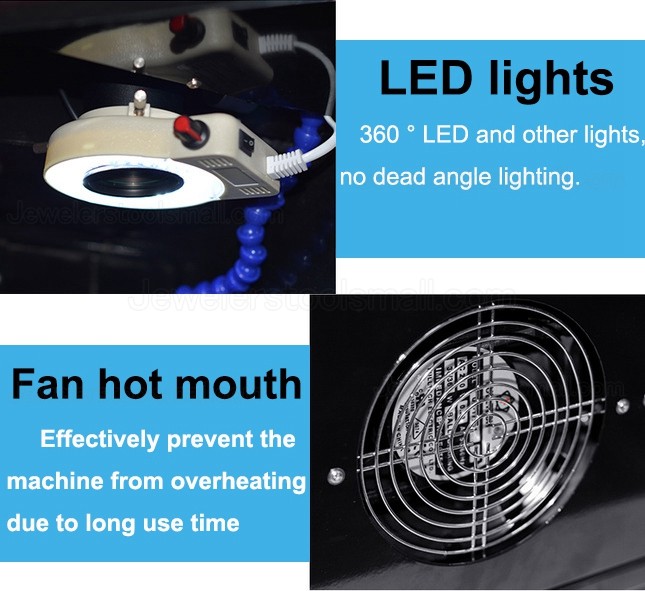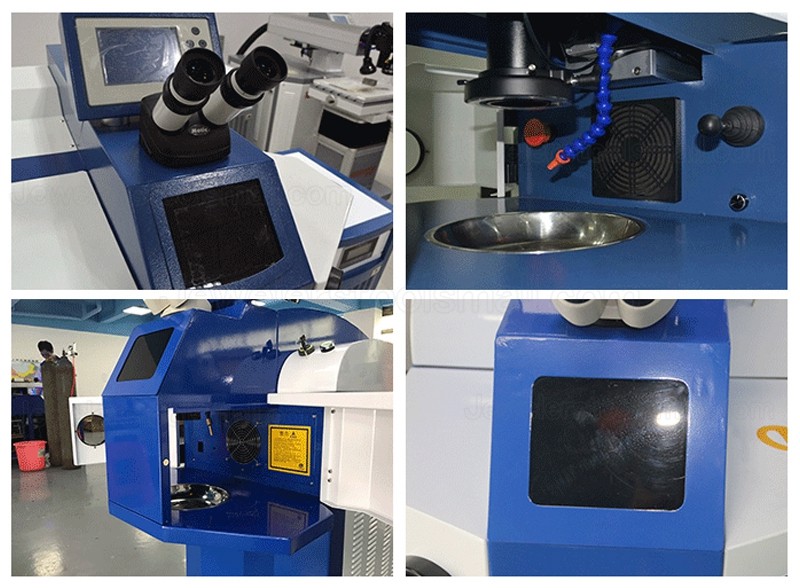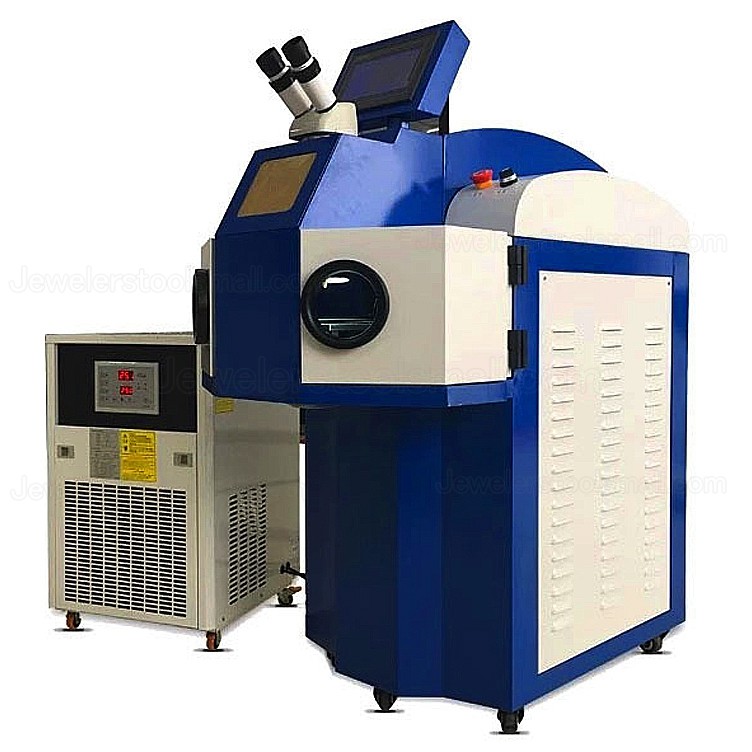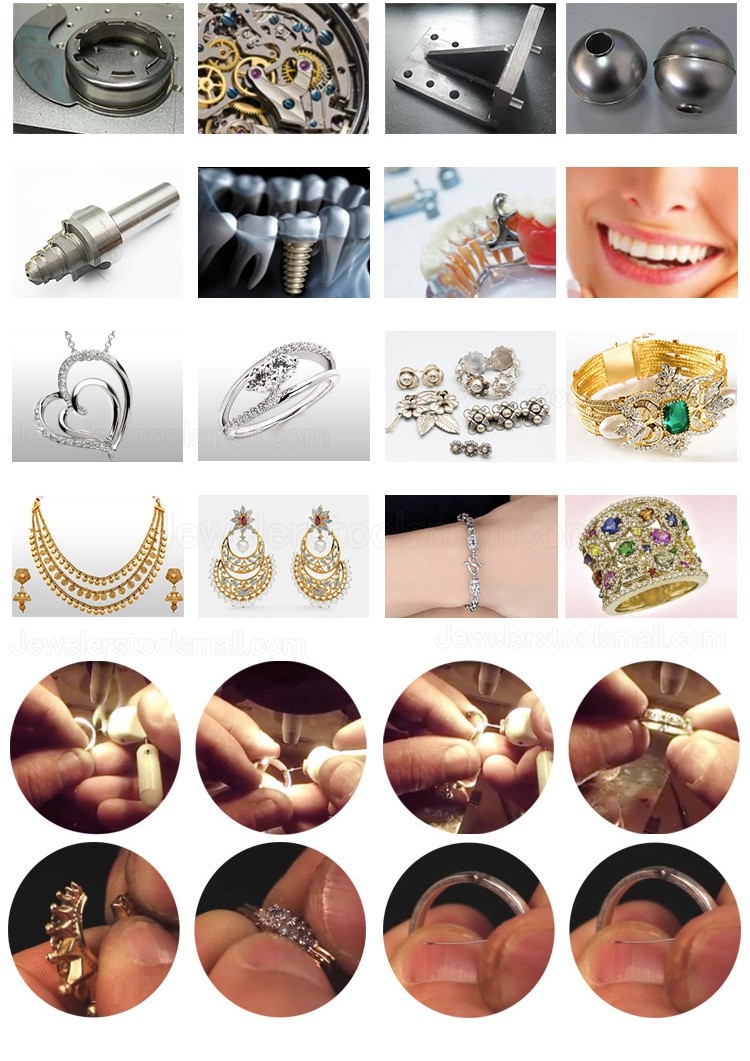 Jewelerstoolsmall.com supplies high-quality jewelry making tools for small and medium jewelers, goldsmiths, jewelry designers, refurbishers, jewellery repairers or hobbyists with fast global shipping and affordable price. If you have any questions or need help, please don't hesitate to contact us.