Automatic Jewelry Spot Welder Pulse Argon Arc Welding Machine Jewelry Welder for Jewellers Making Repair Tool
NO.:
JWSM001004

5 reviews
|
Write a review
Latest price:
$787.50
Buy It Now:
$525.00
Automatic Jewelry Spot Welder Pulse Argon Arc Welding Machine Jewelry Welder for Jewellers Making Repair Tool
This unit is suitable for all types of lab welding jobs, jewelry welding works, for both new restorations and repairs. The range of application equals at least to a laser welding unit, and cost of the equipment and operations is much cheaper than a laser welding unit.


Features:
Argon-arc Spot Welders includes five preset basic programs for gold (Au), cobalt chrome (co-cr), hybrid-welding (such as precious to non precious), titanium (Ti) and orthodontics.Besides its features compact size, safe and stable system, easy operations, low noise and maintenance. It requires minimum working space, and the adjustable power and pulse settings allows adjustment of penetration depth and welding spot diameter. This unit will switch to Ortho mode if there is no operations within 5 minutes to prevent any damage to the workpiece. It's great for jewelry and dental welding.


Technical Data:
Power Supply: 220V/110V 50/60Hz
Power Consumption: 200W
Degree of protection: IP21
Gas supply pressure: ≥0.1Mpa
Welding voltage: 40V
Welding current: 5A600A
Welding time: 3ms--30ms
Max. welding frequency: 1Hz
Max. argon consumption: 5L/min
Dimensions: 280mm*160mm*230cm;
Weight: about 8.5kg.
In order to avoid electric shock, fire and dangerous accident when using electrical equipment, be sure to pay attention to following basic safety measures.

1. Before using the instrument, please read this manual and precautions. Placing this manual near the instrument for convenient view.

2. Please keep the electrical equipment away from children and absolutely forbid children to play this electrical equipment, spare parts and other cables.

3. The operating of the equipment should maintain good ventilation and lighting, do not work in a humid and dusty environment thus to avoid accidents by abnormal environment.

4. Never let any liquid enter the instrument.

5. There will be a strong arc light when operating, irrelevant personnel should away from the work site for avoiding damage the eyes.

6. Do not use cable to drag equipment. Cables should be away from heat, oil and other sharp objects, so as not to damage the cable.

7. You must completely cut off the power before clean the equipment and open the case.

8. This machine with compact and reasonable structure does not need special and tedious maintenance. Paying attention to the cleaning of the instrument, especially the microscope. Not clean the attachments will seriously affect the observation of objects.

9.The instrument should be covered with a dust cover in non-working status.

10. For your security, please use the correct fittings.

Attention: The machine did not include the microscope, and you can also work without microscope.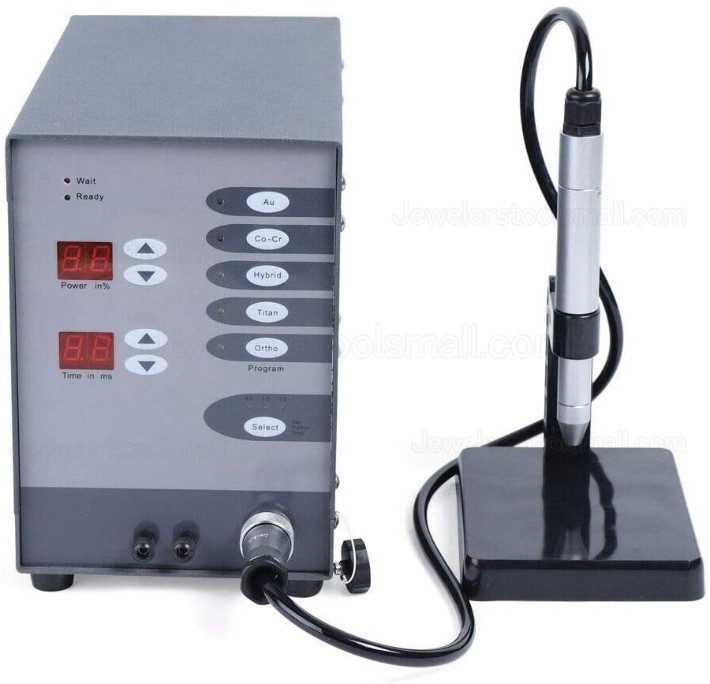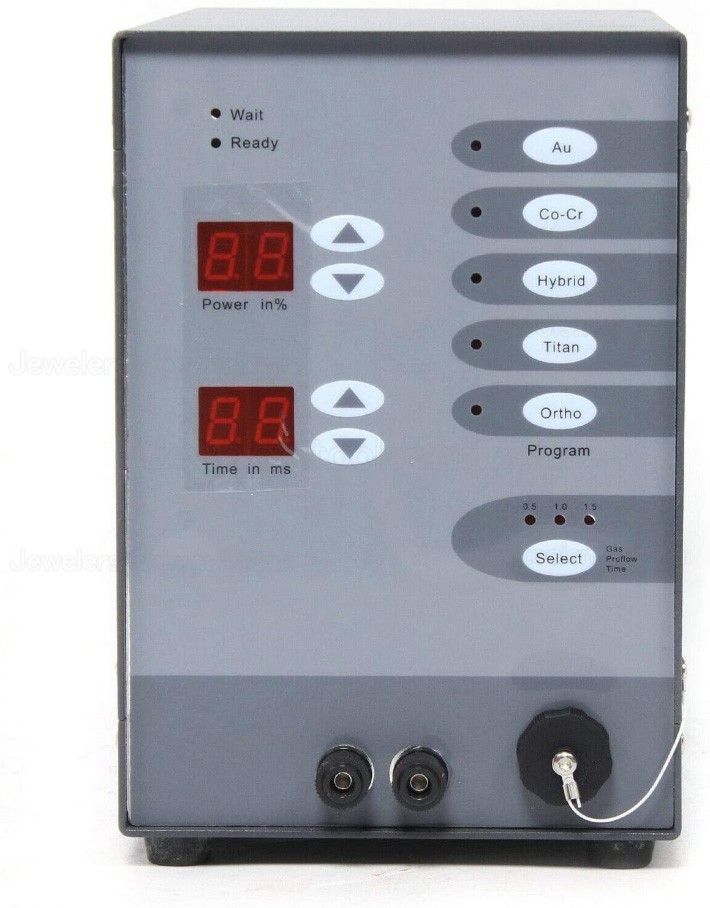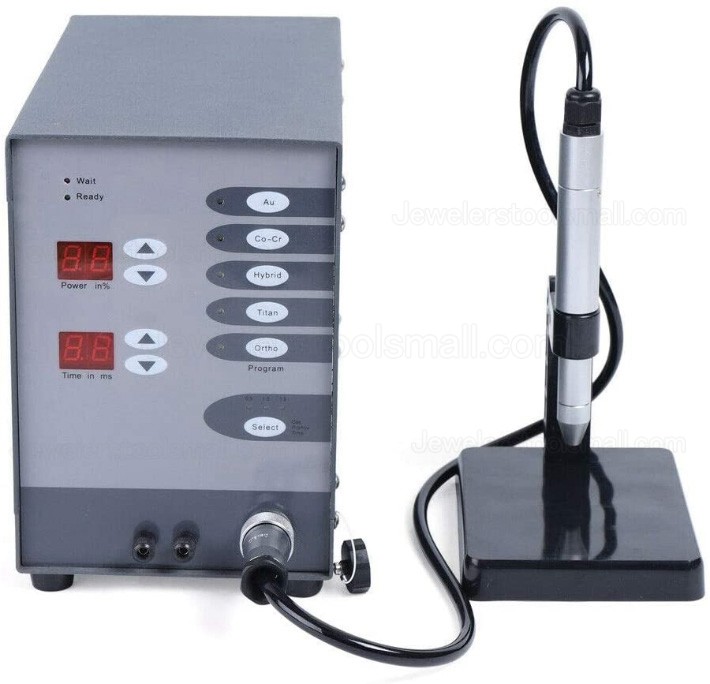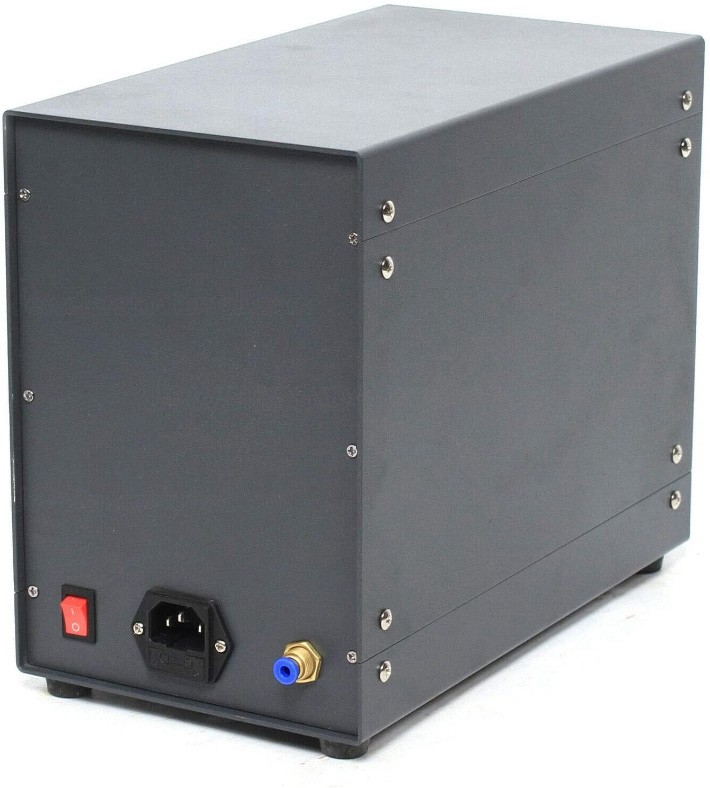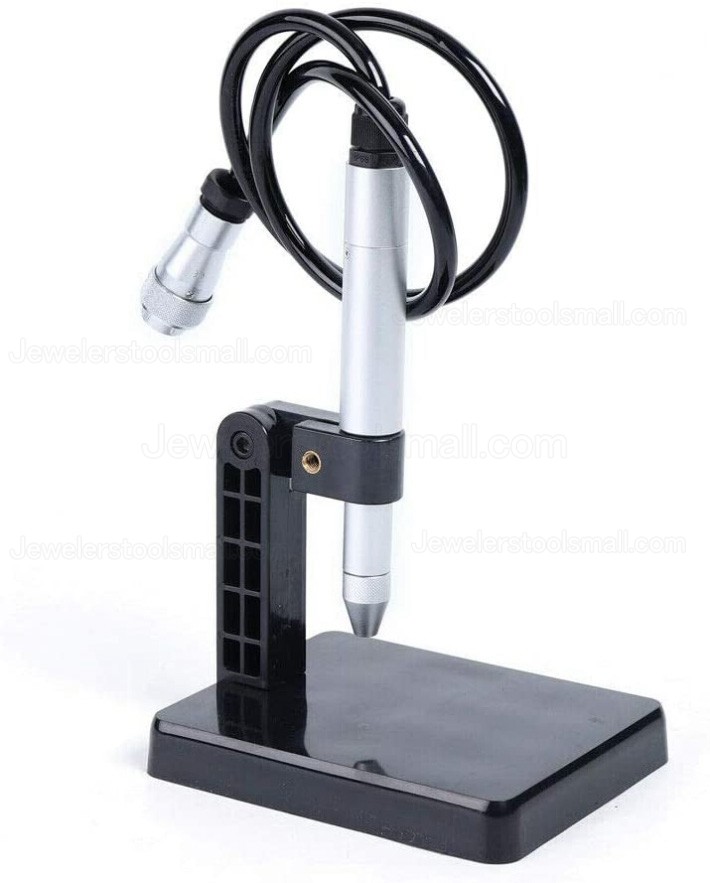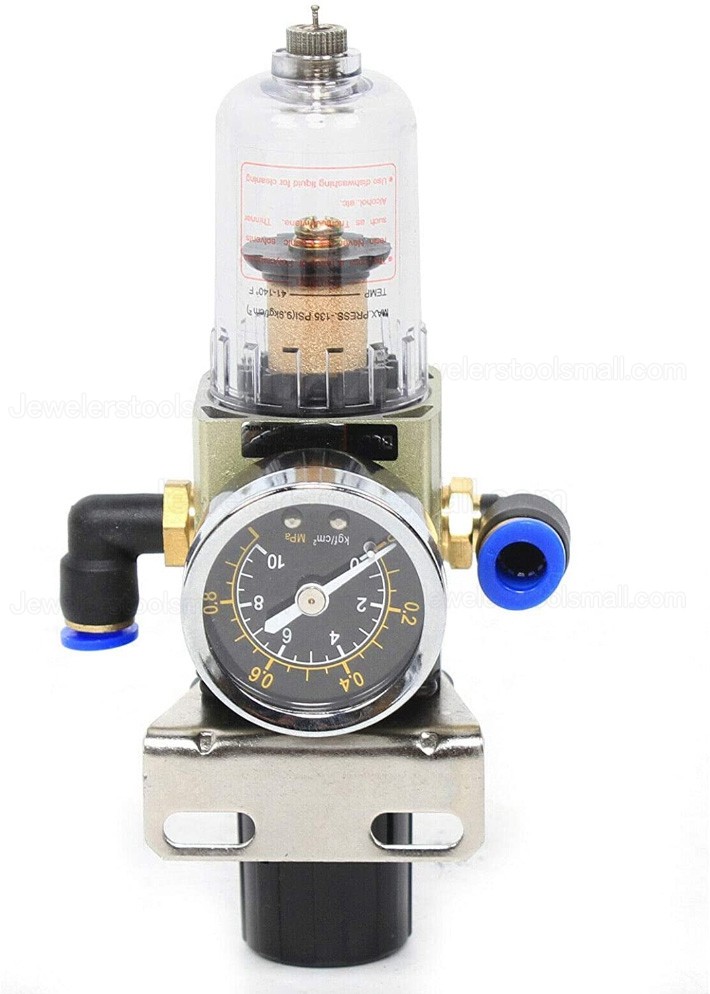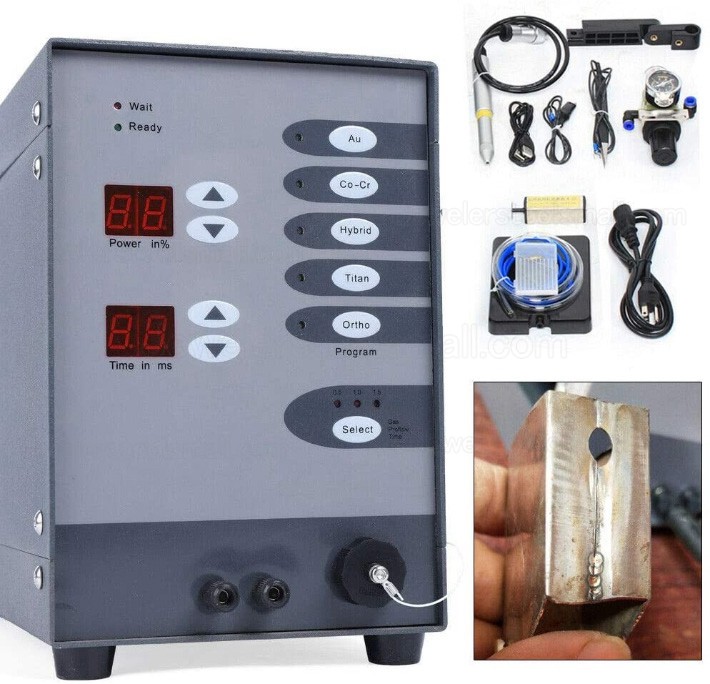 Jewelerstoolsmall.com supplies high-quality jewelry making tools for small and medium jewelers, goldsmiths, jewelry designers, refurbishers, jewellery repairers or hobbyists with fast global shipping and affordable price. If you have any questions or need help, please don't hesitate to contact us.
Heather Woloshyn – 19 Apr 2022



How do you connect the included regulator into de unit? Do you need to buy additional hose and gauge to connect to Argon?

Administrator : Yes you would need to bu hoses but very inexpensive plastic tubing is all you need as the pressure is extremely low.
Camilo – 02 Mar 2022



I made this piece in 14 kt gold , machine takes about three hours to learn how to use but after you get the feel it's great .
Curt – 02 Mar 2022



Is there a reason the tungsten needle does not spark? The needle moves up and down when in contact with the material to be welded.
Administrator : The spark should come just as the work piece almost touches the needle . Make sure the piece is grounded.
Camilo – 02 Mar 2022



Great product!! Works perfectly for welding jewelry, I tried on Silver, Brass and gold. In the case of 18K gold if the items are too thin I wouldn't use it, just use easy paste soldering, it's too powerful even in the lower setting for 500 microns and below.
David Weaver – 14 Feb 2021



I have been using this welding machine for about 2 months and I can say that it is very useful for jewelry repairs and more. I have used puk lampert 3 and 4 in the past and I can say that in certain situations it is better. I received the welding machine a week after I placed the order. I highly recommend this seller. thanks!
Administrator : Dear friend, We are so happy to hear that and thank you so much for your support on our website. Any problem do free to contact us. Best regards