Mini Miniature Pearl Lathe Grinding Polishing Beads Wood Drill Rotary Tool Wood Lathe Machine DIY Woodworking
Mini Miniature Pearl Lathe Grinding Polishing Beads Wood Drill Rotary Tool Wood Lathe Machine DIY Woodworking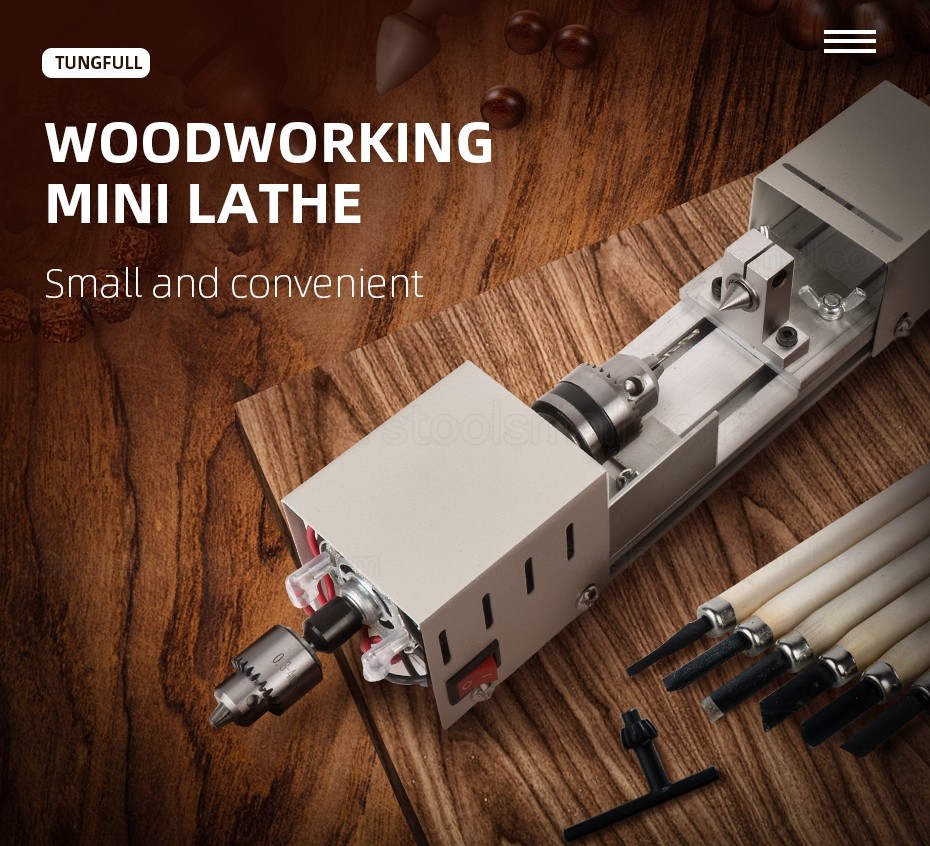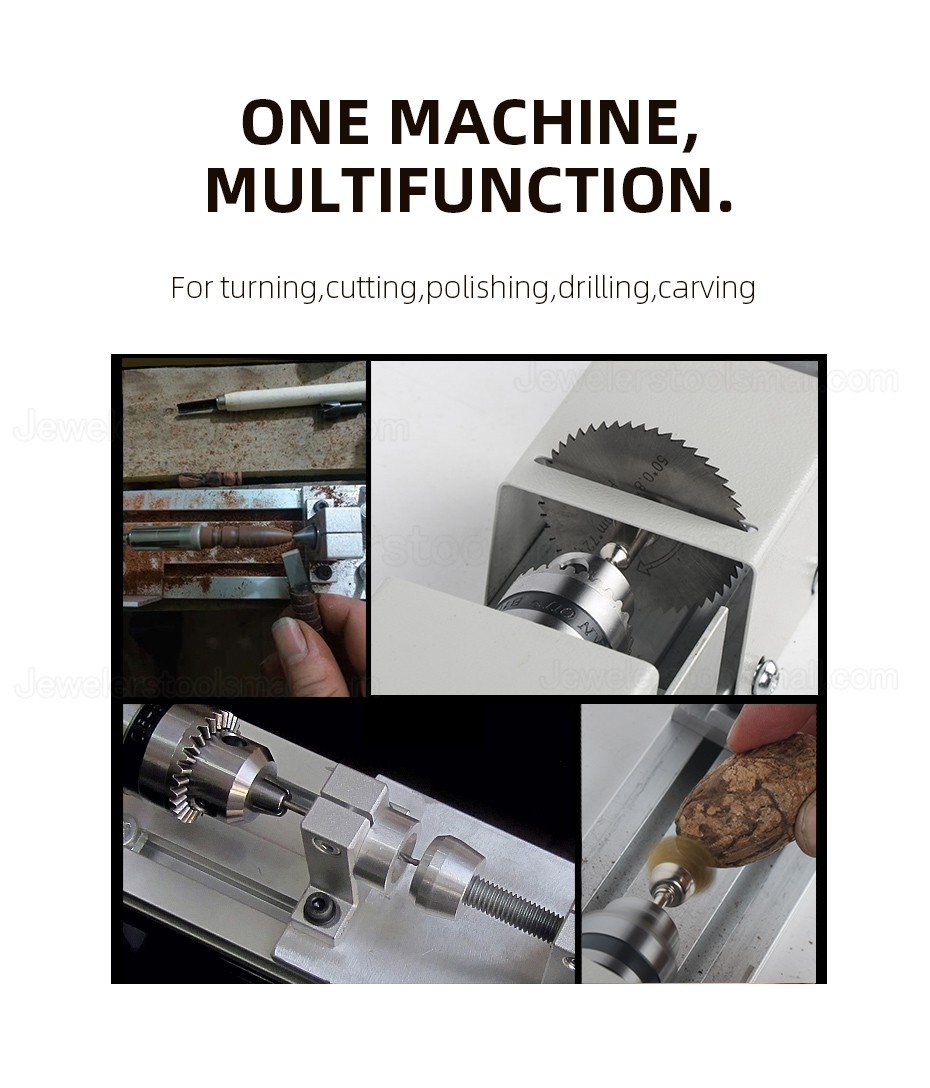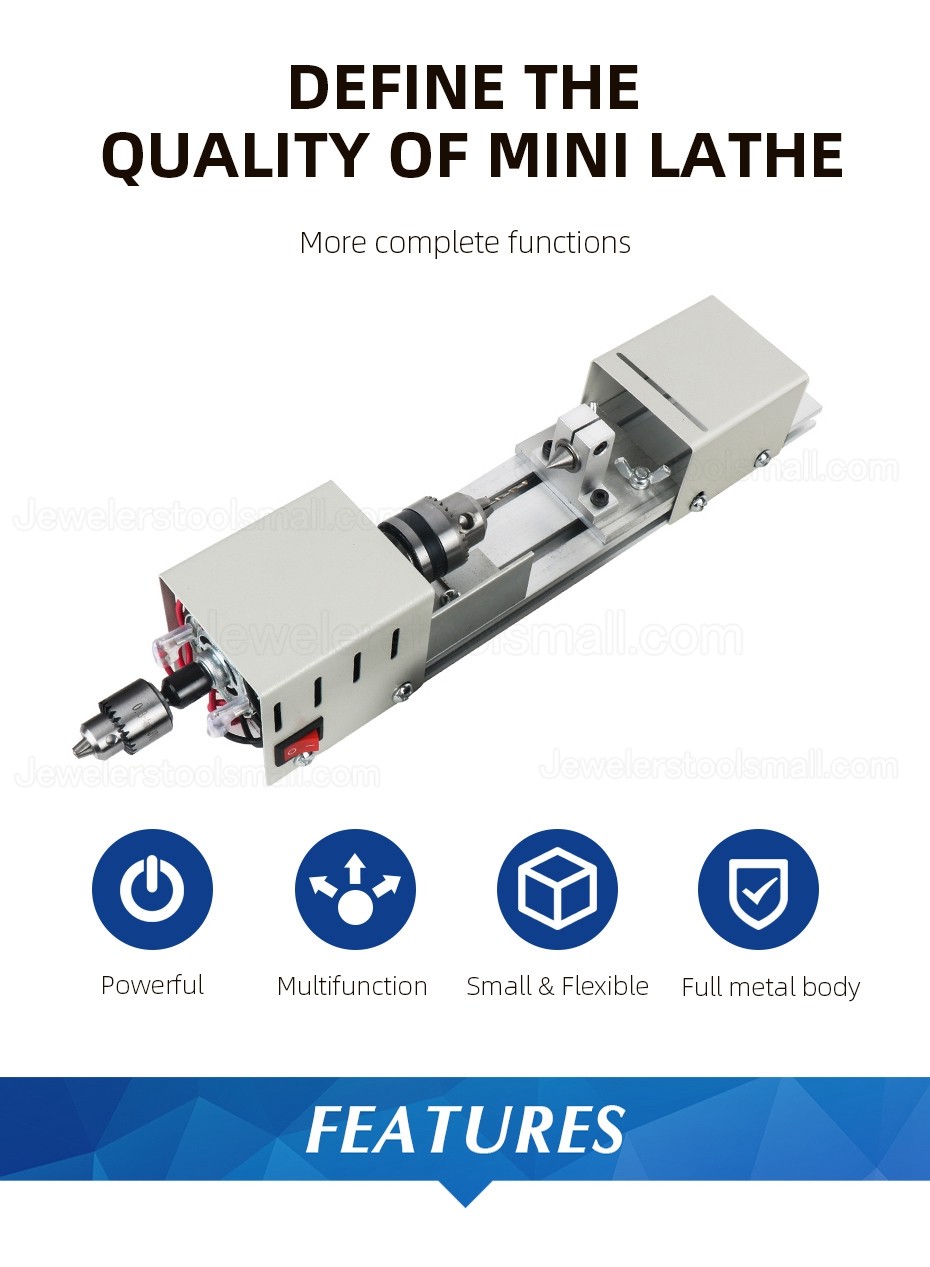 High Precision Double Bearing Tailstock
Stainless steel structure, strong and durable.
Double bearing design improves working accuracy.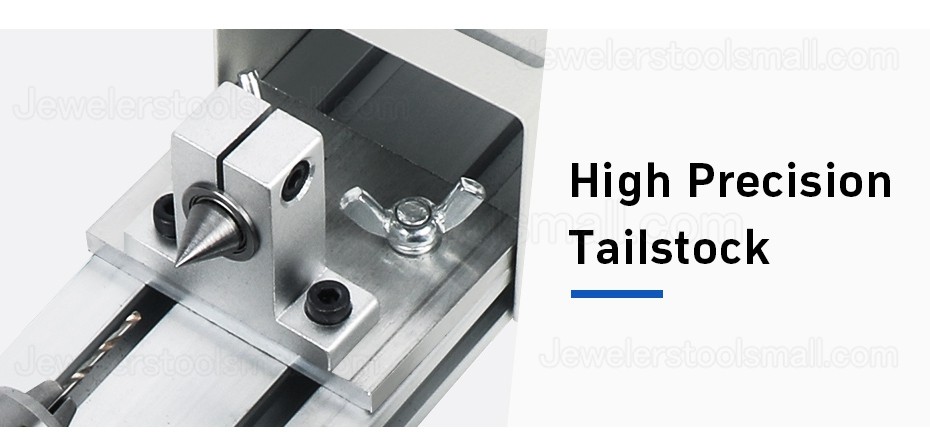 Cutting table
Replace the cutting piece to make the lathe into a table saw .
The metal body is stronger and safer.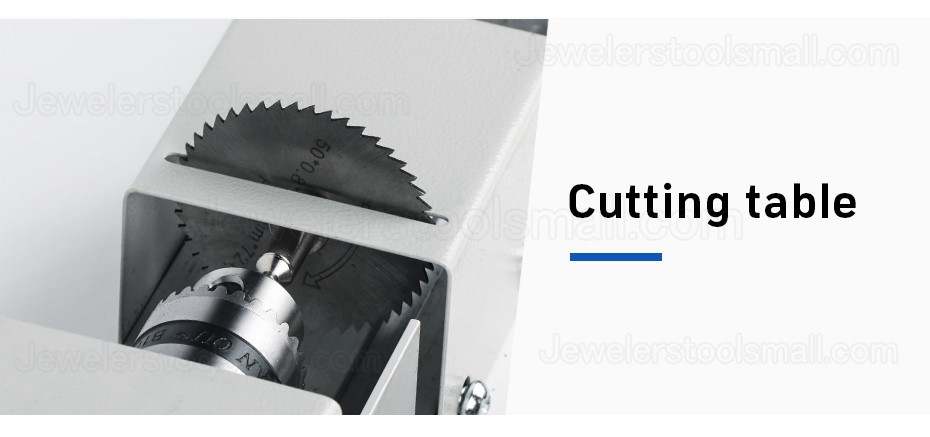 Precision Carbon Steel Drill Chuck
Precise and durable, with stronger force.
Three-jaw chuck for firm clamping. The clamping range is 0.6-6mm.
Precision machining of high carbon steel.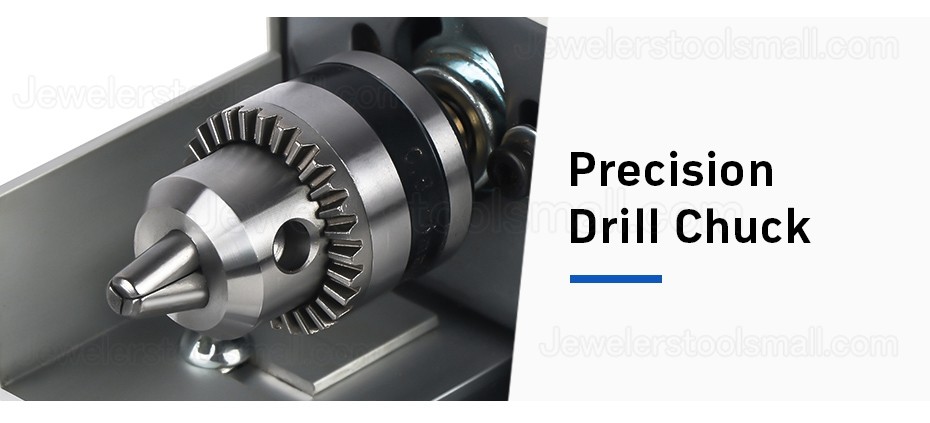 7 Speed Adjustment
7-speed speed control to meet the needs of various situations.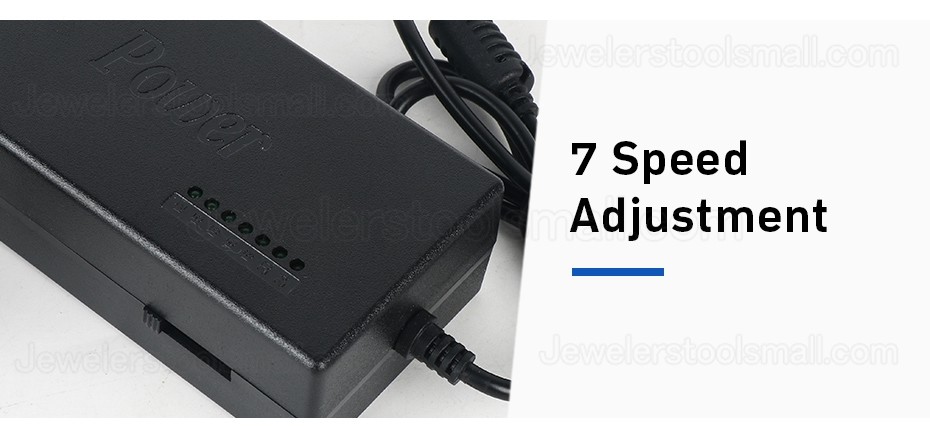 Turning
Easy to use in all kinds of wood, beads, bodhi and so on.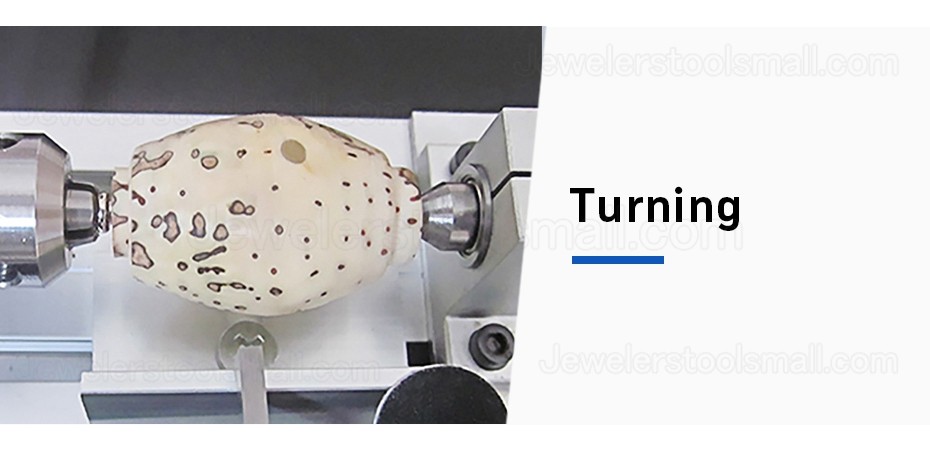 Bead Grinding
The beads are trimmed using a glass hole opener.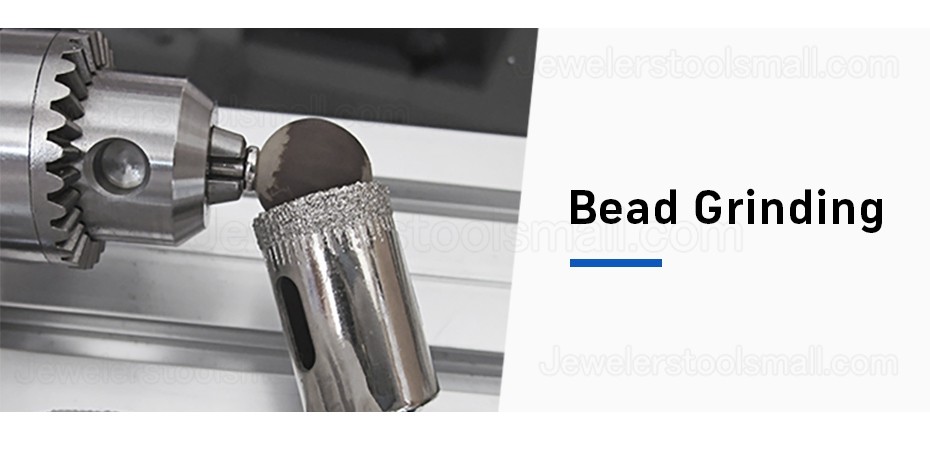 Specification:
Model: 1365
Voltage: DC12V 24V
Power mode: DC
Power :96W
Speed: 4000-9000/min
Chuck: 0.6-6mm
Maximum turning diameter: 70mm
Maximum saw blade diameter: 50mm