80A Jewelry Welding Machine Electric Laser Spot Welder Gold Silver Soldering
NO.:
DX-808

1 reviews
|
Write a review
Latest price:
$334.31
Buy It Now:
$247.37
80A Jewelry Welding Machine Electric Laser Spot Welder Gold Silver Soldering
Features:
Applicable for fast welding of platinum, gold, silver and steel
spot welder is mainly used for welding gold and silver necklaces, earrings and. other ring closure, it does not apply to the pieces of work-piece
Used high frequency discharge plasma
Adjust output power according to different size of wire
Foot pedal control, easy to use.


Installation and Commissioning:
1.Connect electrode holder to the output cathode; connect anode electrode holder to the output.
2.Argon via the argon gas valve is connected to its output argon
3.Tungsten needle can be sharpened in grinding machine, that is to use sophisticated power management working principals . Inlet valve adjusted to argon ( argon models are applicable )
4.When installing tungsten needle, please make it protrude the welding head about 5MM . tungsten


Operation:
1.Turn on the power switch.
2. Adjust the power knob. The general adjustment scale ( according to diameter of the part ) is 1 to 1.5 , ( fine ) adjustment scale is 7-8 (Can be adjusted according to scale of work requirements)
3. Hold the parts with tweezers and focus the end of the part to the tungsten needle (optimal distance is 5mm) ,the whole part can not touch the tungsten needle.
4. Stamp the foot switch. (then stepping away immediately). Welding is completed.


Technical Parameters:
Item: Pulse Sparkle Spot Welder
Model: DX-808
Voltage:110V/220V
Frequency: 50/60Hz
Power: 500W
Max. Current: 80A
Weight: 6kg
Size: 310*180*140mm



What's in Package:
1 x Electric Spot Welder
1 x power cord
1 x foot pedal
1 x set accessories
1 x manual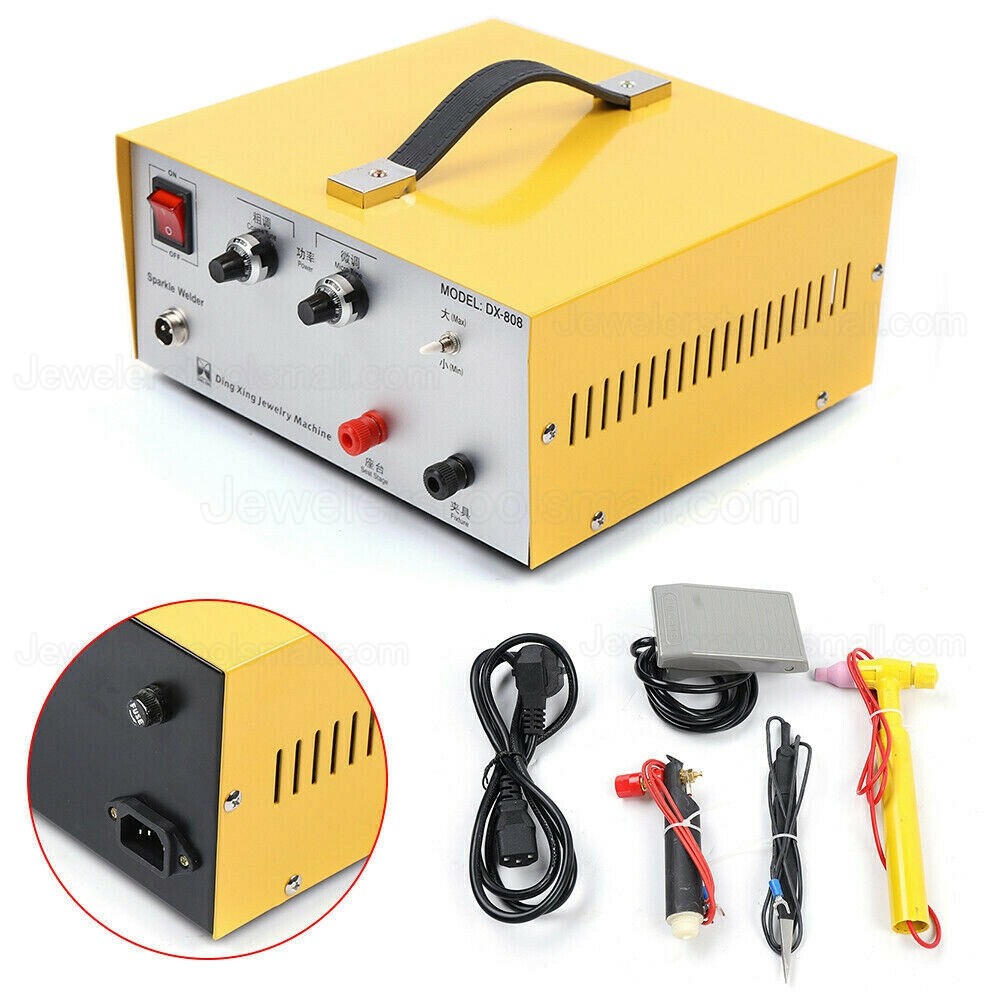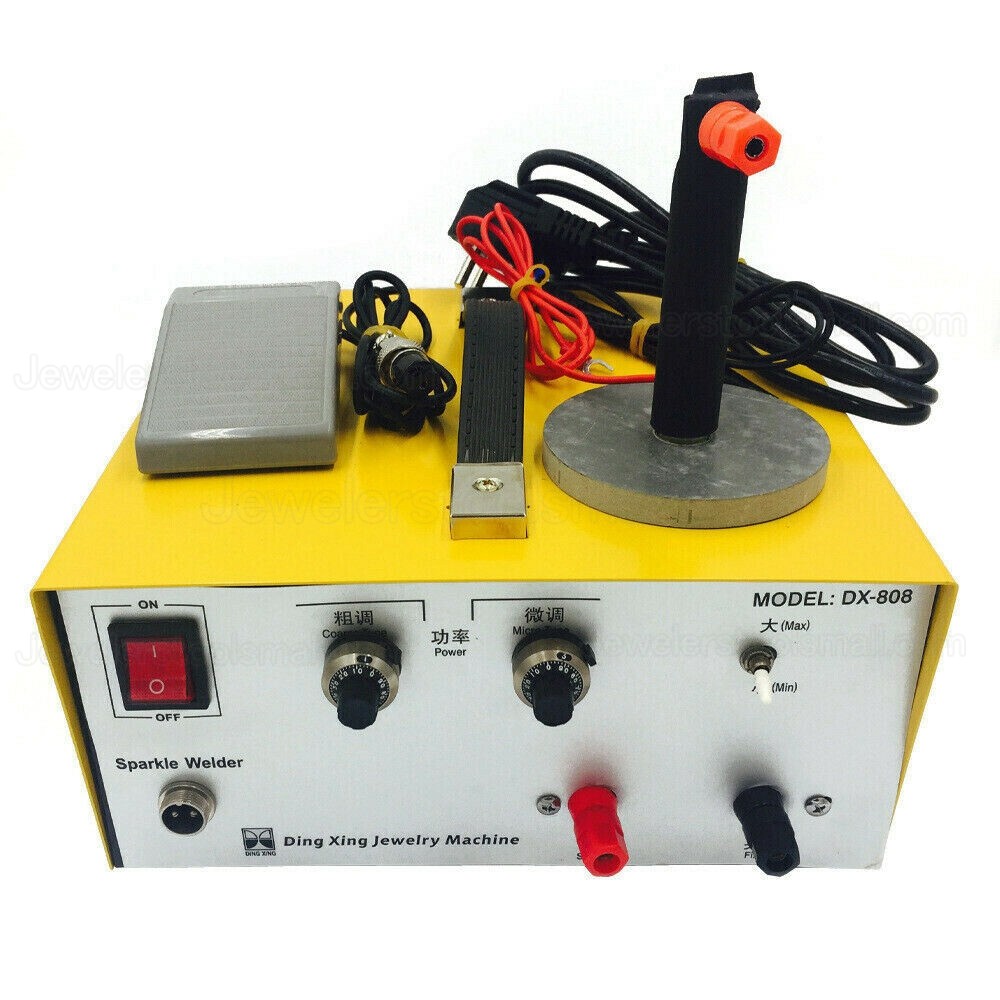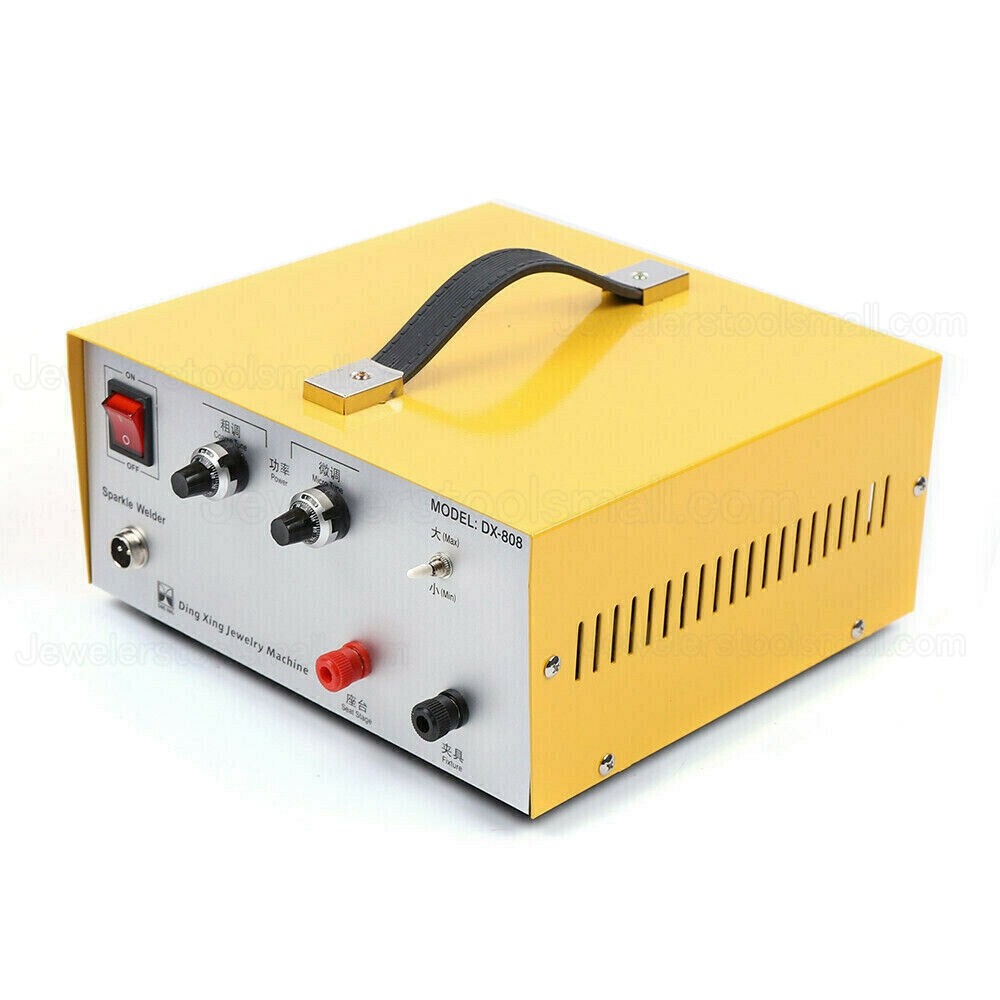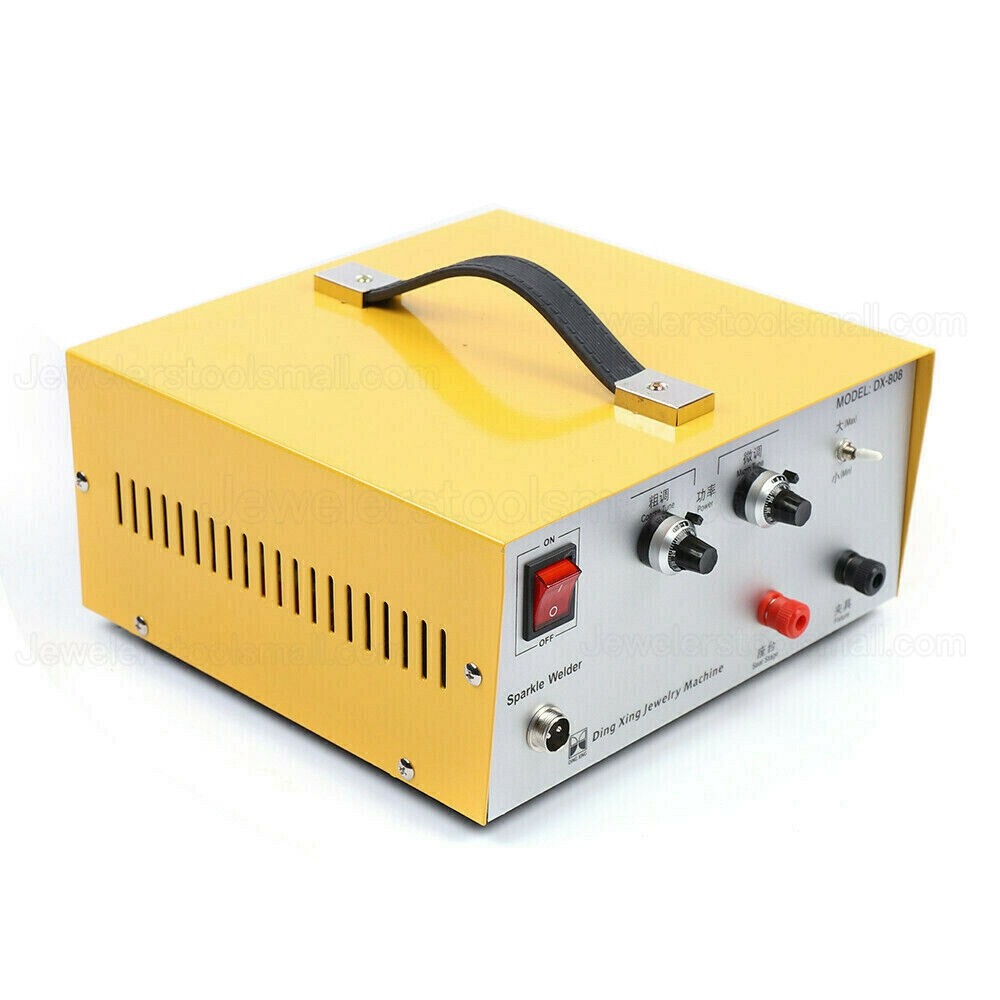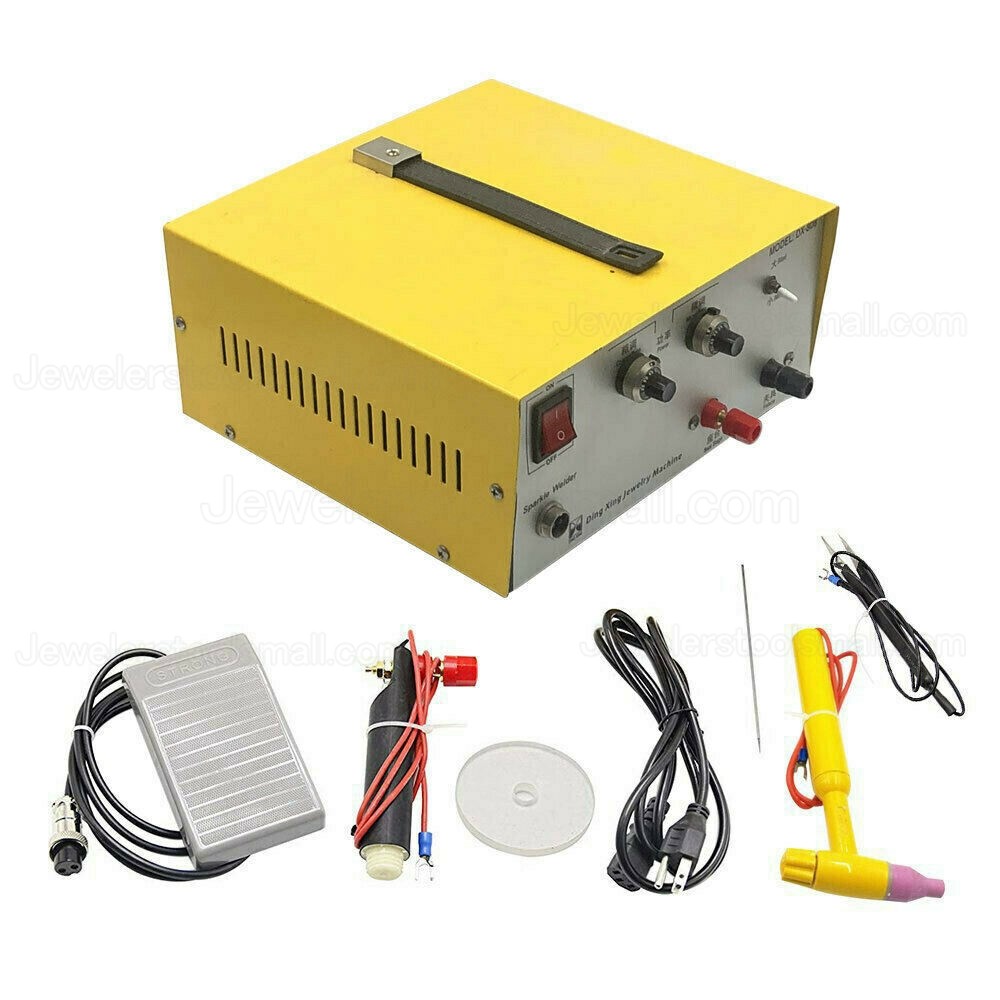 Jewelerstoolsmall.com supplies high-quality jewelry making tools for small and medium jewelers, goldsmiths, jewelry designers, refurbishers, jewellery repairers or hobbyists with fast global shipping and affordable price. If you have any questions or need help, please don't hesitate to contact us.