New 80A 800W Jewelry Pulse Spot Welder Argon Protection Welding Jewelry Making Tools 110V/220V
NO.:
JWSM001312

0 reviews
|
Write a review
Latest price:
$278.42
Buy It Now:
$205.97
New 80A 800W Jewelry Pulse Spot Welder Argon Protection Welding Jewelry Making Tools 110V/220V
Specification:
Power supply: AC110V
Power: 800W
Welding current: 0.5-80A continuously adjustable (pulse ignition)
Welding range: 0.2-1.3mm

Application:
It can weld gold, silver, K gold, gold, palladium, platinum with a diameter of 1.3MM. Titanium, copper, and stainless steel jewelry with a diameter of about 1MM can be welded. Silver, copper, jade bracelets, small rings, earrings , Skilled can also weld small parts inside dental steel wire thermocouple clock, etc.

Instructions:
1. Before using the welder, first check if the power supply meets the operating voltage.
2. Connect the welder output wire to the screw of the corresponding output stage (tighten the nut when the output wire is connected to the output pole)
3. When working, clamp the workpiece with the clip on the output black line, close to the tungsten needle (depending on the size and shape of the workpiece, generally the distance between the tungsten needle and the workpiece is between 0.5-1 mm). After the welding position is fixed, Jog the foot switch, and a high-temperature arc between the workpiece and the tungsten needle instantly welds the workpiece.
4. The discharge end of the tungsten needle must be kept sharp before use and during use to maintain a good discharge state.
5. Welding can change the output pulse current according to the size of the workpiece, the size of the solder joints, and the process requirements (the machine can weld 0.5-1.5MM). When the potentiometer is rotated clockwise, the output pulse current increases, whereas the output pulse current decreases.


Precautions:
If the place where the welder is placed is wet or not used for a long time, it will be damp. If it is found that the above phenomenon should be dried before use, the machine should be well grounded. Please pay attention to safety when using.


Standard accessories:
One host
power cable
Foot switch
Workpiece clip
Tungsten needle
Torch needle holder
Instruction manual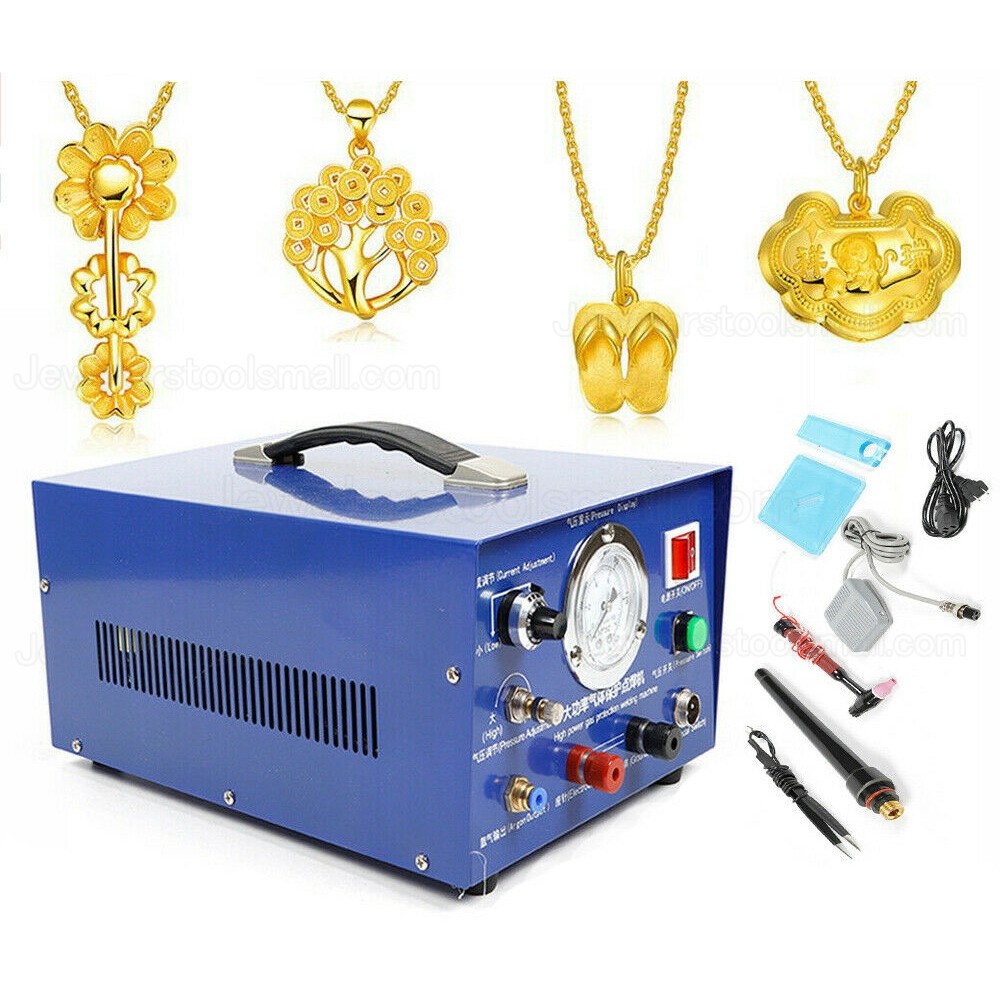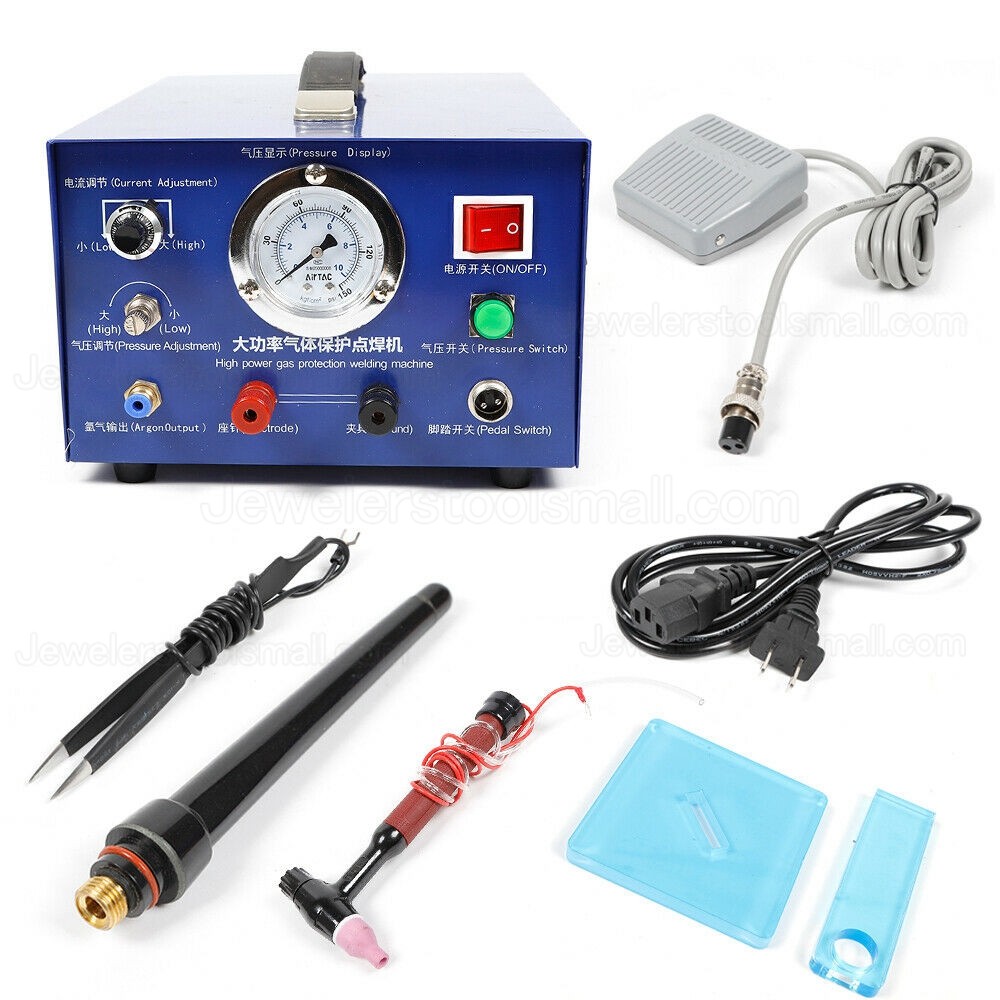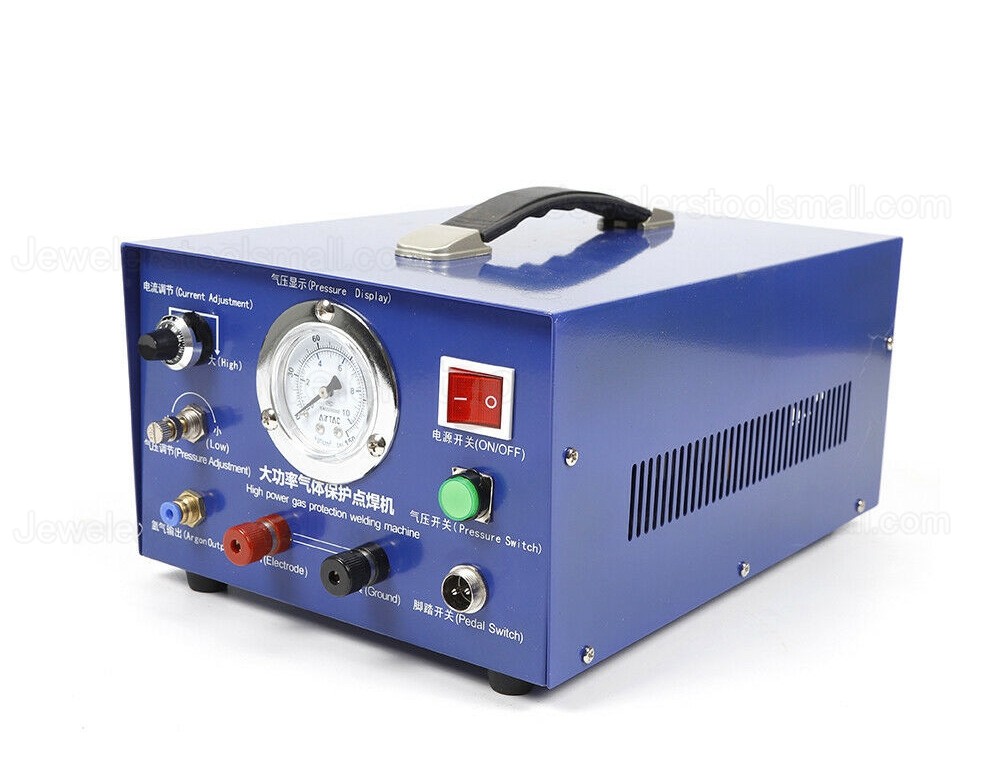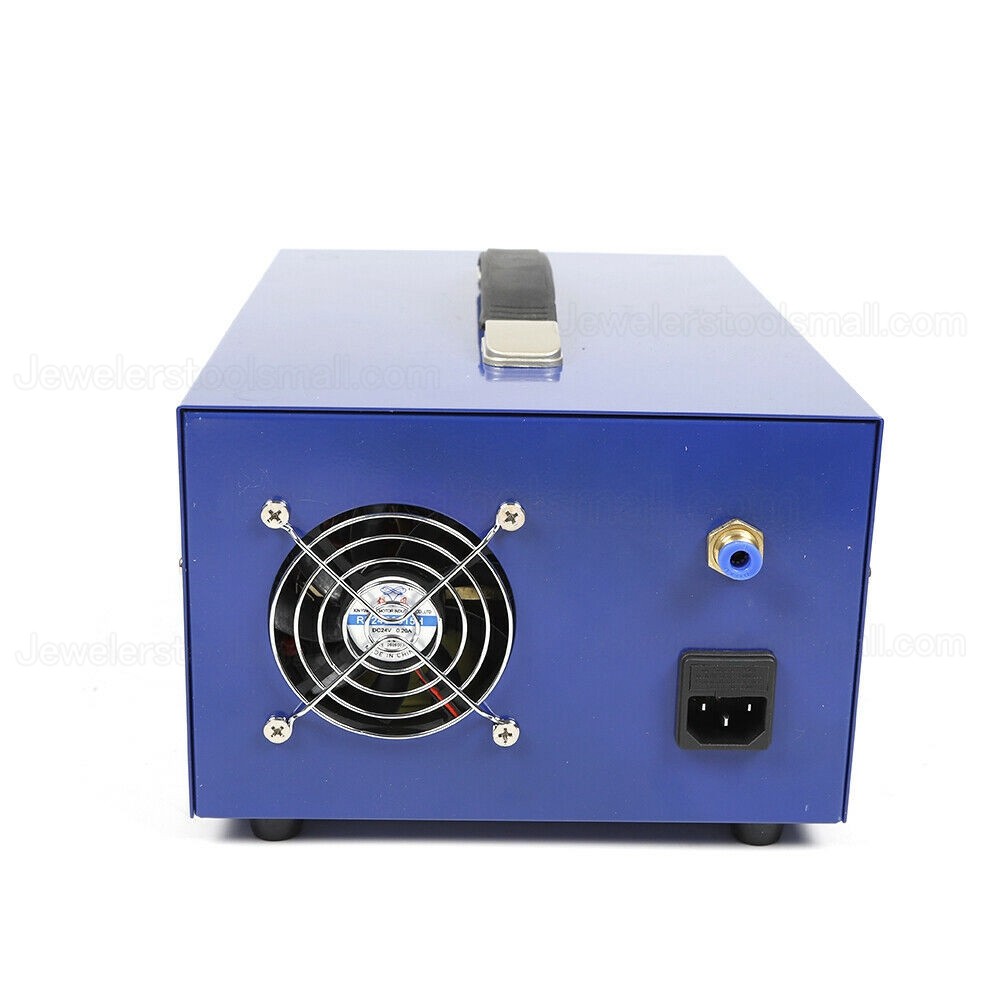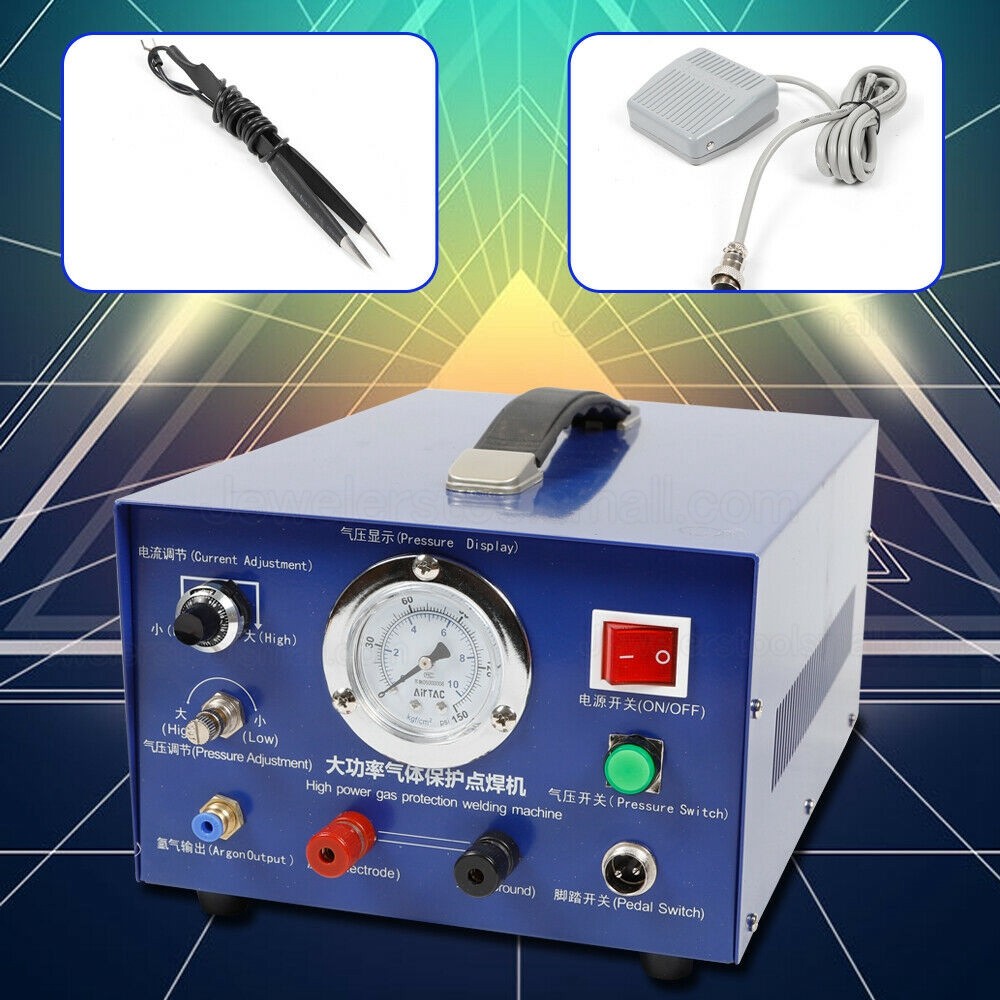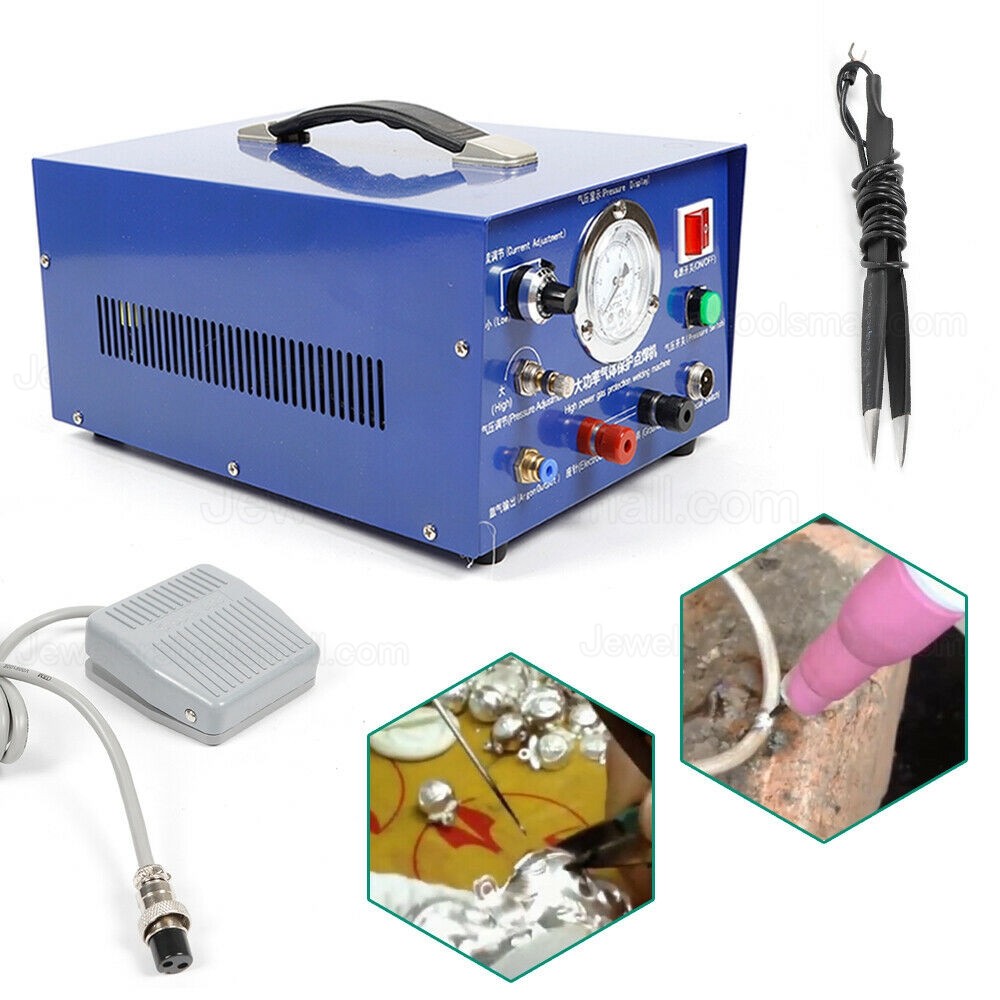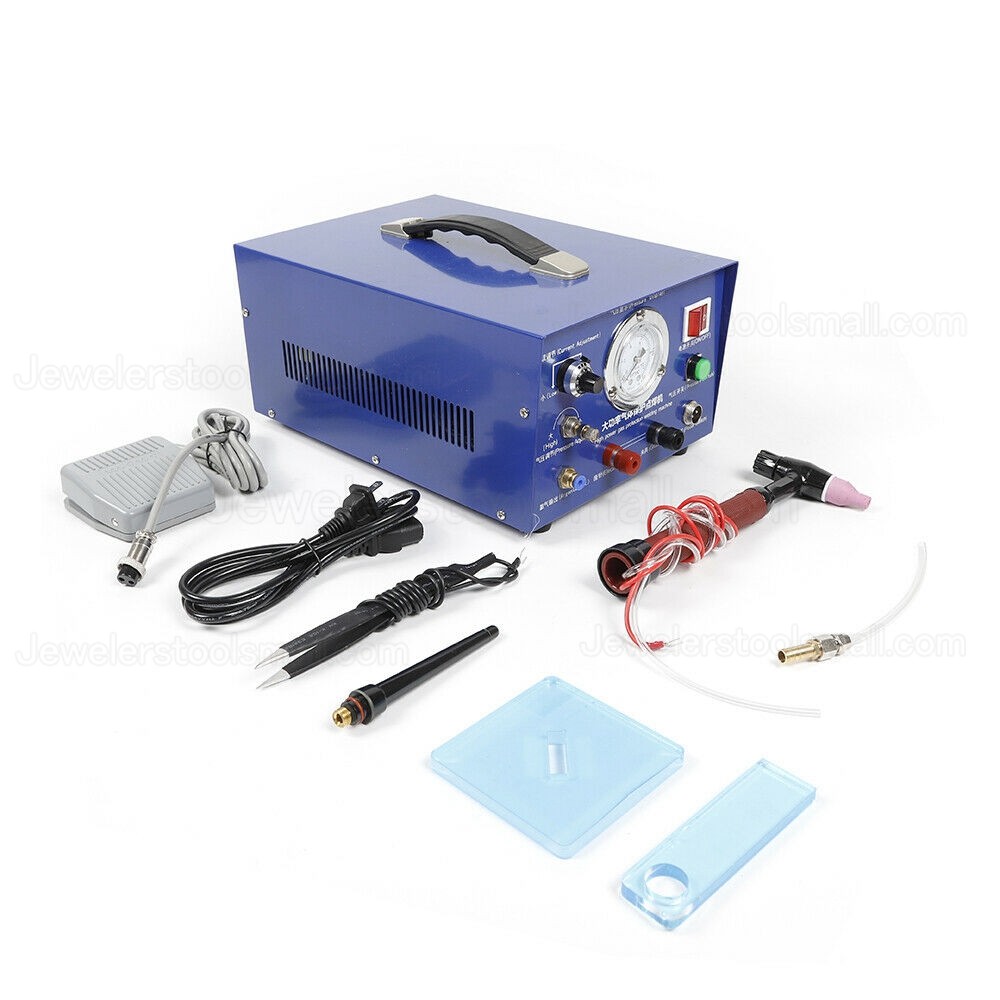 Jewelerstoolsmall.com supplies high-quality jewelry making tools for small and medium jewelers, goldsmiths, jewelry designers, refurbishers, jewellery repairers or hobbyists with fast global shipping and affordable price. If you have any questions or need help, please don't hesitate to contact us.