Portable Jewelry Making Gas Propane Forge Furnace Burner Three Burners Metal Equipment
NO.:
JWSM001898

1 reviews
|
Write a review
Latest price:
$1138.50
Buy It Now:
$759.00
Portable Jewelry Making Gas Propane Forge Furnace Burner Three Burners Metal Equipment

Features:
Max. 2300°F Temperature
Our propane knife forge is built for your forging. This forge can provide an approximate maximum heating temperature of 2300°F /1300℃, which is enough for forging metals. And the 23 kW·h / 80000 BTU burner can maximize the heating efficiency with the design of a vertical firing system.

Better Insulation Effect
Before you use the propane forge, you need to rigidize the insulation blanket to reduce the dust while using it. For better insulation effect, the zr-al insulation blanket measured 1" thick will help maintain the temperature for a long time.

Large Capability:
This propane forge features a spacious workspace that allows the ideal exposure to flame center spot thanks to the suitable chamber volume. Meanwhile, the steel shell is relatively rigid and durable for long-term usage.

Gas Consumption Control
This farrier forge supports the gas pressure adjustment for gas consumption controlling by spinning the knob on the regulator. Besides, the gas output can be controlled independently by the ball valve, which can be replaced effortlessly.


Specifications:
Model: CMPROF-3
Furnace Material: Steel 16 gauge (1.5mm)
Liner Material: Zr-Al Insulation Blanket
Maximum Power: 23 kW·h / 80000 BTU
Internal Space: Approx. 12.6L
Hose Length: 9.8 ft/3 m
Item Weight: Approx. 43.3 lbs/19.7 kg;


Package:
1 x Gas Forge
1 x Gas Pressure Regulator
1 x 9.8 ft (3 meters) Gas Hose
1 x Furnace Bracket
1 x Gloves
1 x Fire Brick
1 x Tong
1 x Manual;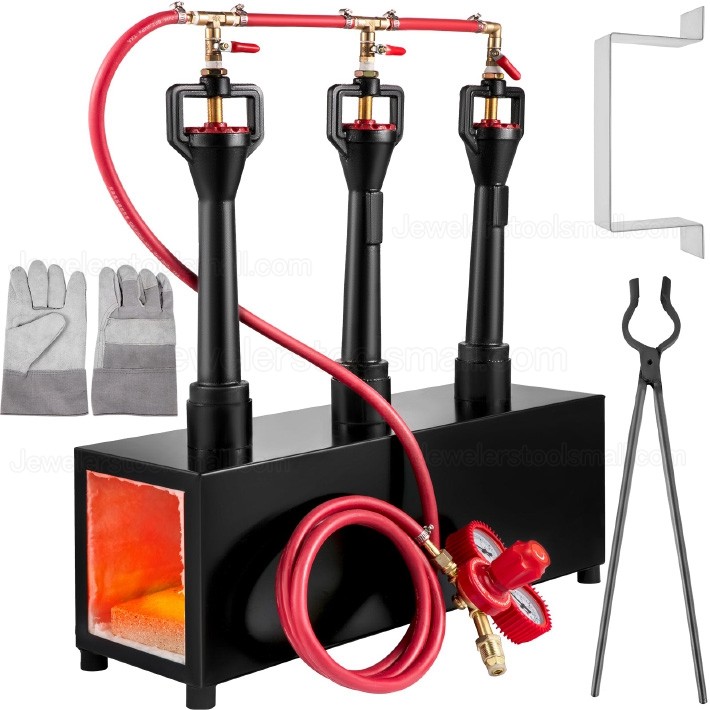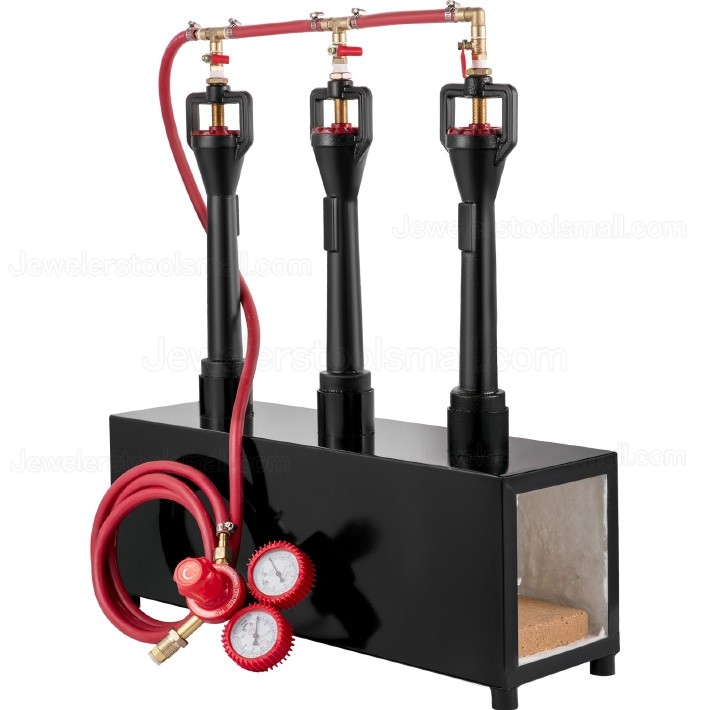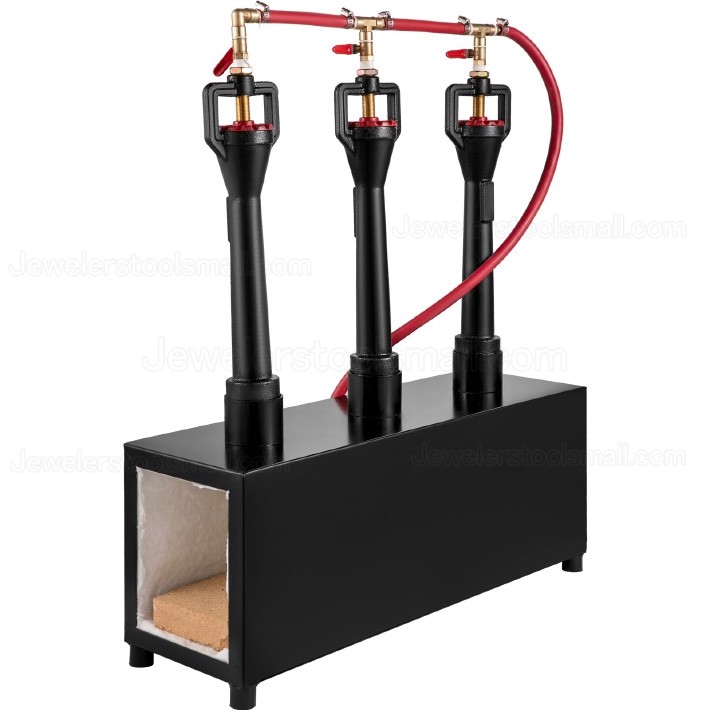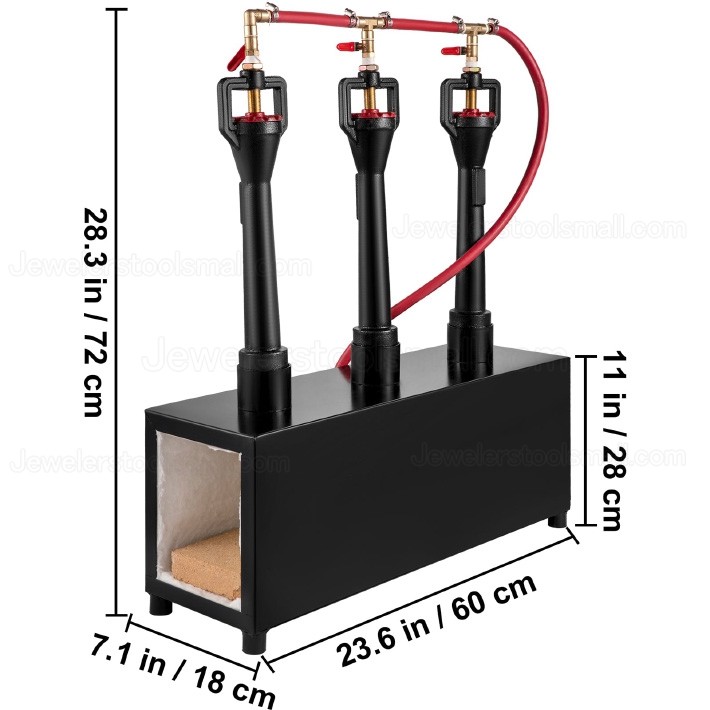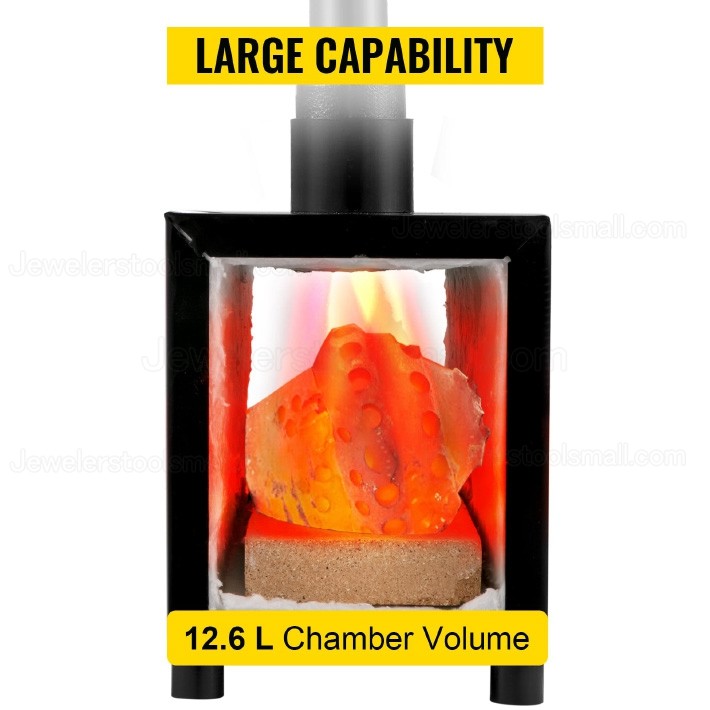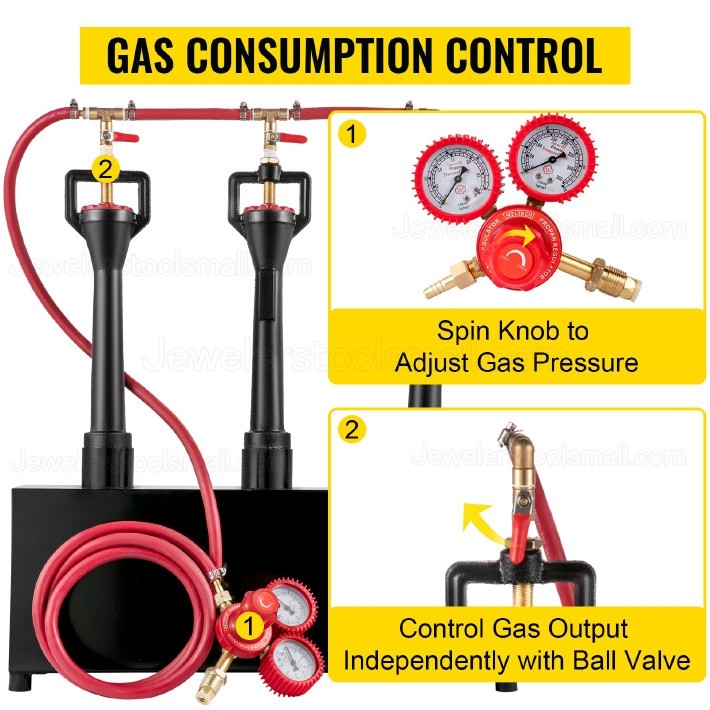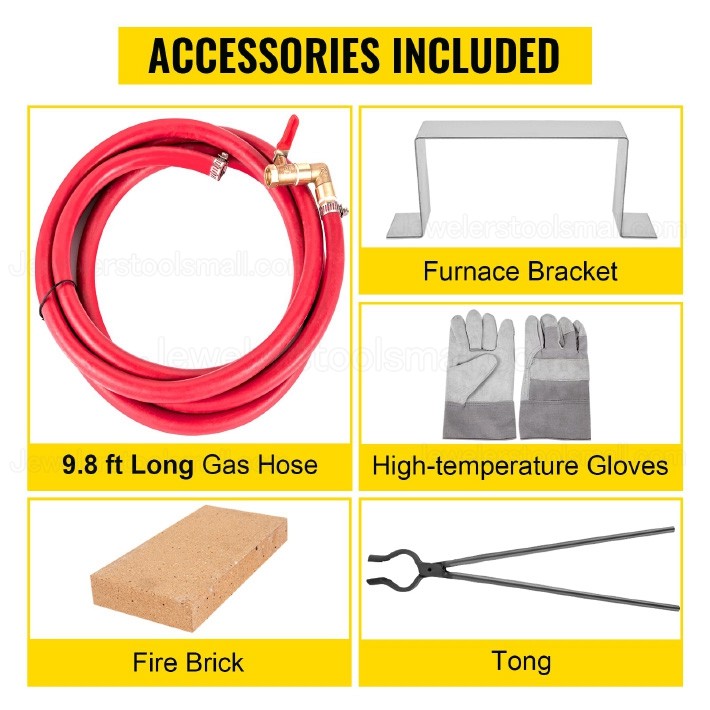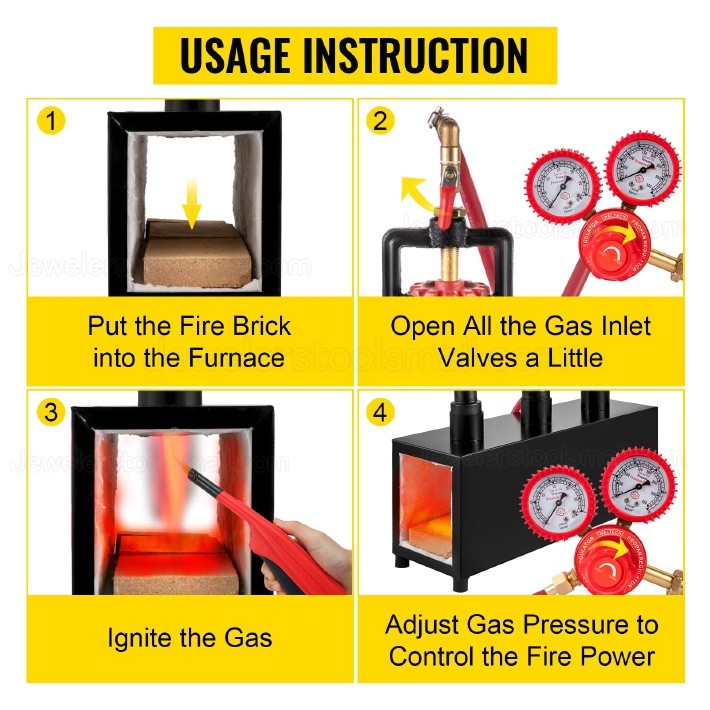 Jewelerstoolsmall.com supplies high-quality jewelry making tools for small and medium jewelers, goldsmiths, jewelry designers, refurbishers, jewellery repairers or hobbyists with fast global shipping and affordable price. If you have any questions or need help, please don't hesitate to contact us.