Accurate Benchtop Table Saw Gemstone GEM Cutting Polishing Carving Machine
NO.:
JWSM001897

0 reviews
|
Write a review
Latest price:
$268.50
Buy It Now:
$179.00
Portable benchtop plainer wood for woodworking cutting, polishing & carving machine. Motor maximum rotating speed up to 10000RPM, providing ultra strong cutting power. Ideal tool for the DIY at home without the worry of noise. Enjoy the fun of creating wood artwork!

Features:
Precise Adjust & Control
Equipped with a 7 class power adapter enable you to adjust the rotating speed easily to meet different cutting speed; One button for convenient & fast operation.

Sharp Blade
150 mm x 60T sharp blade with the maximum speed of 9000 / min, fast speed, cutting & grinding speed. The outer protective cover can effectively prevent accidental injuries caused by the blade.

Accurate Angle Ruler
The ruler & liner mounted on the cutting table jointer provides the double marking, allowing you to see the angle & length. Precise cutting & non-deformation features allow for flatness and high-quality cutting effect.

Wide Application
DIY multifunctional mini table saw is widely used in DIY wood products and woodworking decoration; Compact size easy to carry, perfect for DIY model makers.

Specifications:
Power: 350W
Voltage: 110V/220V
Model: T5
Name: Table saw
Speed: 500 - 10000 rpm
Push Feet Angle: 0-90°
Maximum Cutting Thickness: 35 mm (1.38 inch)
Cutting Depth: 26-29 mm (1.02-1.14 inch)
Cutting Width: 100 mm (3.94 inch)
Power Source: Electricity
Clamping Range: 0.3-4 mm (0.01-0.16 inch)
Saw Blade Aperture: 16/20 mm (0.63 / 0.79 inch)
DIY Supplies: Woodworking
Product Size: 27.94 x 23.36 x 19.81 cm (11 x 9.2 x 7.8 inch)
Package Size: 36 x 25 x 18 cm (14 x 10 x 7 inch)
Gross weight: 6.06 kg (13.36lbs) ;


Package:
1 x Woodworking Cutting Machine with Countertop
1 x Stainless Steel Flexible Shaft
1 x Fiber Wheel
1 x 1 mm Handle
1 x Woodworking Saw Blade
1 x Jade Saw Blade
1 x Set of Angle Ruler, Flap, Backing, Sink
1 x Pair of Brush
2 x Fixing Screws
1 x Set of Backing Screws
2 x Hexagon Wrench
1 x Manual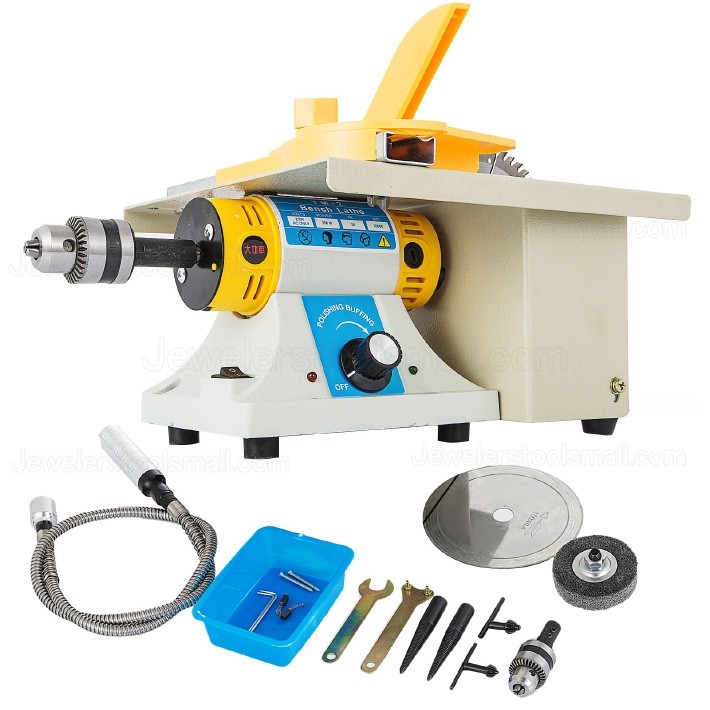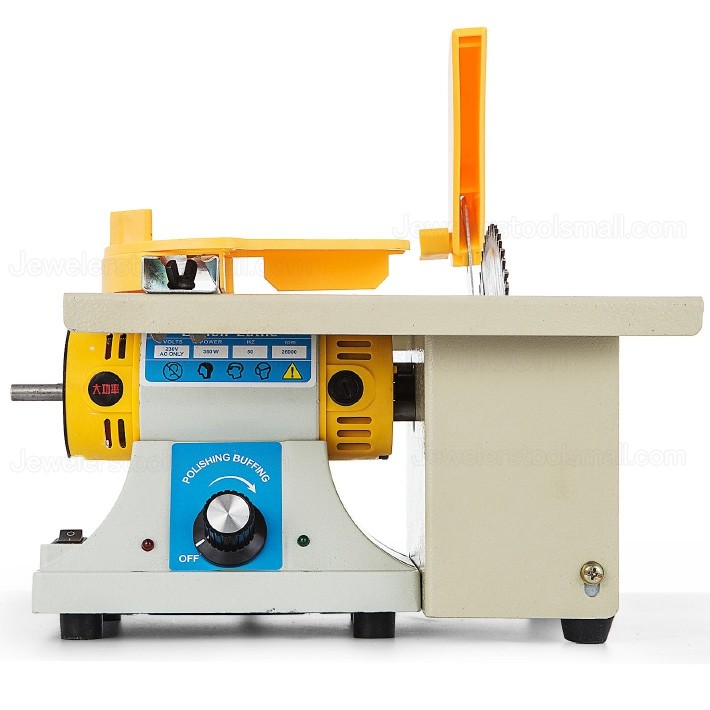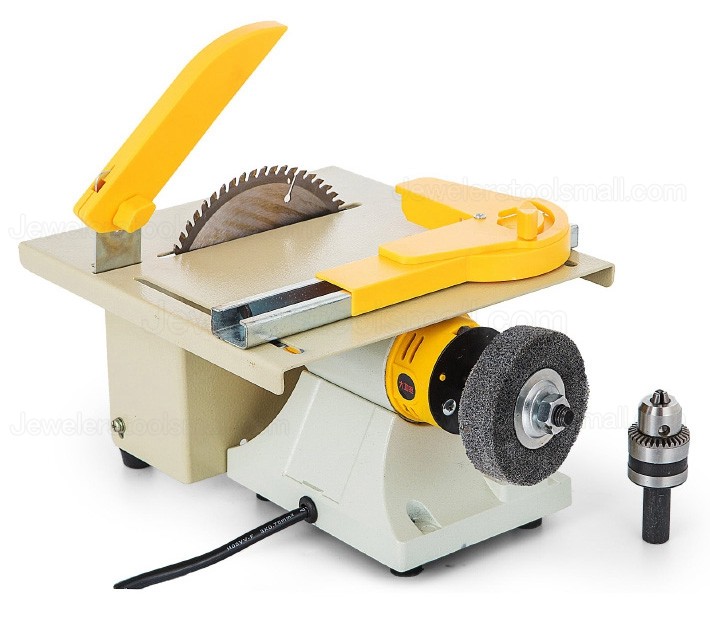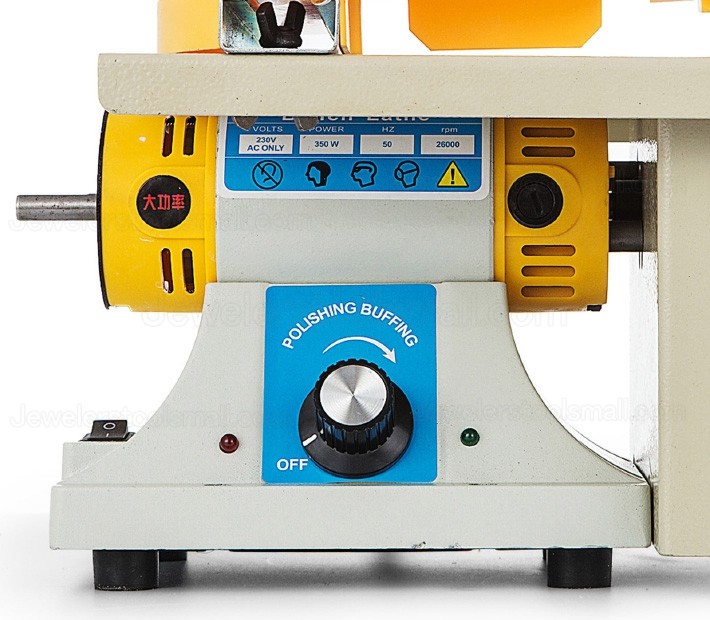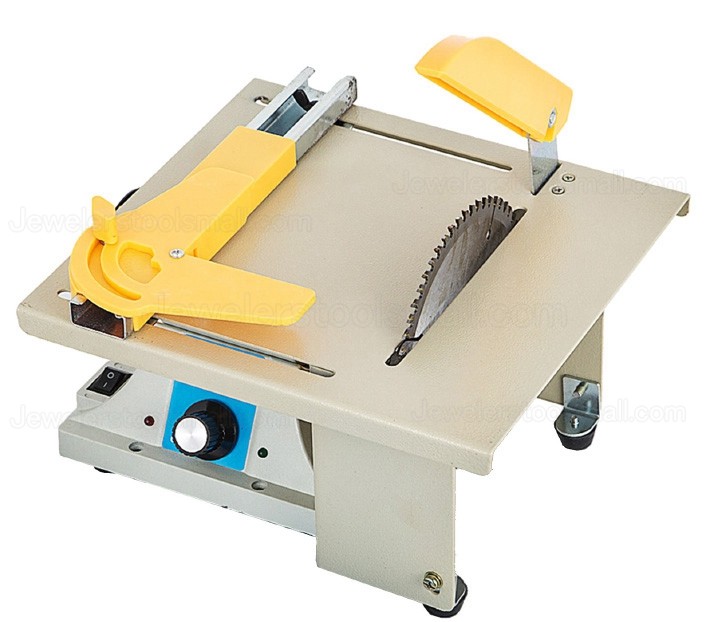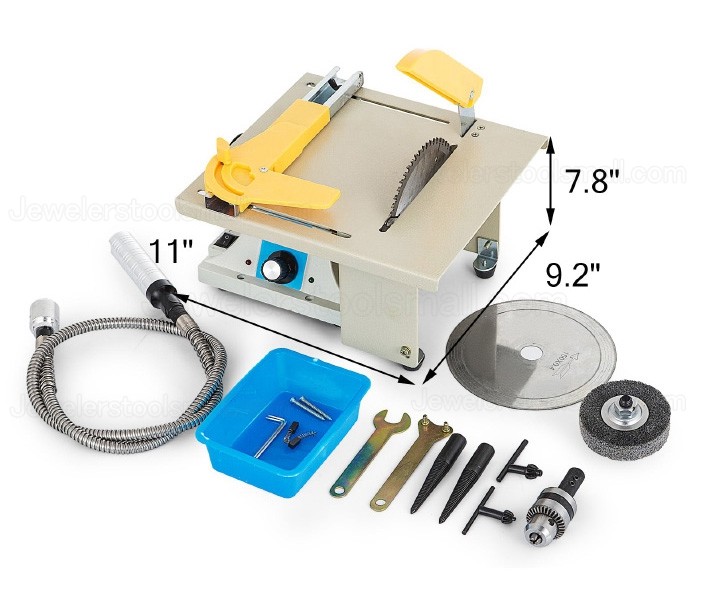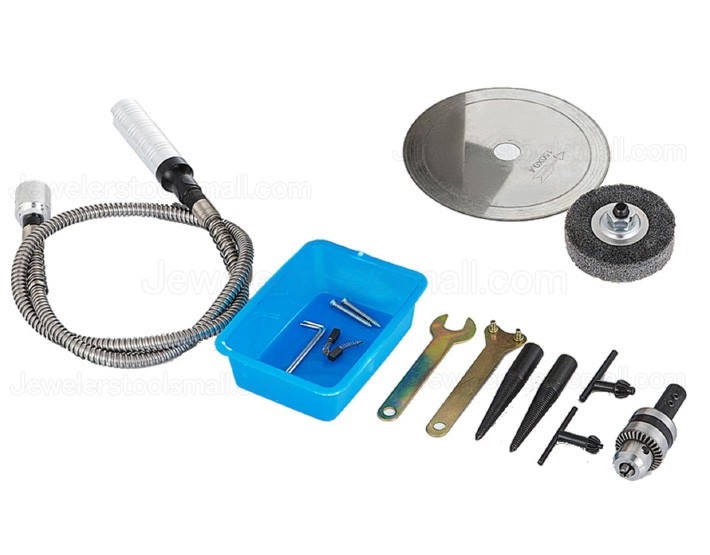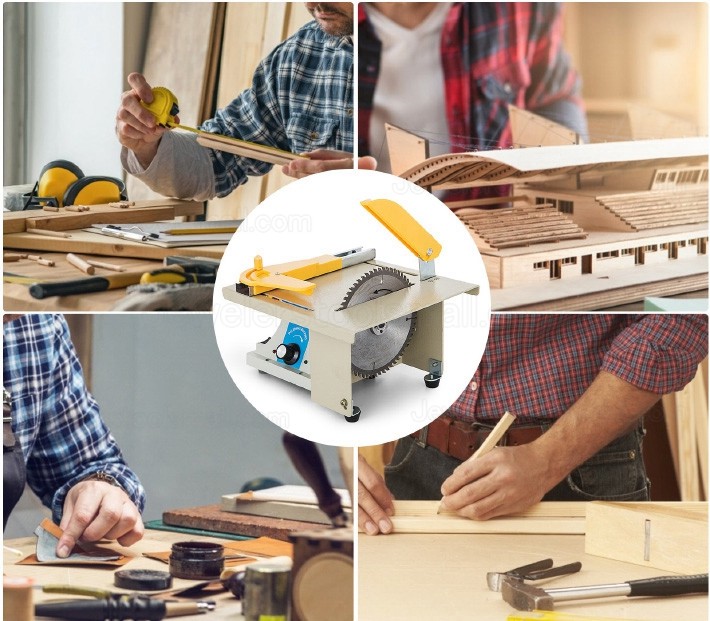 Jewelerstoolsmall.com supplies high-quality jewelry making tools for small and medium jewelers, goldsmiths, jewelry designers, refurbishers, jewellery repairers or hobbyists with fast global shipping and affordable price. If you have any questions or need help, please don't hesitate to contact us.