Jewelry Wax Injector 5.5LB Tank Wax Injection Machine for Jewelry 500W Wax Casting Machine with Double Nozzle for Wax Injection
NO.:
JWSM001278

4 reviews
|
Write a review
Latest price:
$557.87
Buy It Now:
$412.97
Jewelry Wax Injector 5.5LB Tank Wax Injection Machine for Jewelry 500W Wax Casting Machine with Double Nozzle for Wax Injection
Features:
Large Tank Capacity: Voltage: 110V/220V, 60Hz ,2.5L tank capacity,can melt 2KG (4.4lb) wax.
Regulator & Safety Valve: Equipped with pressure regulator with safety valve and double wax nozzle , which can clearly display the pressure in machine and adjust the pressure accordingly . You may need extra air pump to work with it to get wax out rapidly .
Quick Heating :Inner aluminum tank with fast and even thermal conductivity is provided for quick heating of wax, can melt 2kg wax in 5-12 minutes . And it's very easy to clean
Temperature Adjustable: Adjustable temperature regulator 30°C-110°C(86F-230F ), adjust temperature through knob according to the melting point of each different wax .
Widely Applications: This wax injection machine can be used to melt vegetable wax, mineral wax, petroleum wax, synthetic wax etc. With this wax, you can also express your creative and imaginations to create varies of candles and wax mold of jewelry or artwork

Specifications :
Product Name : Drum wax injection machine
Power : 500W
Voltage : 110V/220V
Temperature control : 30℃-110℃
Pressure value : 0-0.25Mpa
Liner diameter : 130mm
Liner height : 165mm
Inner volume : 2.5L
Temperature accuracy : ±0.1℃
Product Size : φ210*390mm
Product packaging size : 280*310*470mm
Package weight : 7KG


Package Included :
1pc Wax Machine
1pc User Manual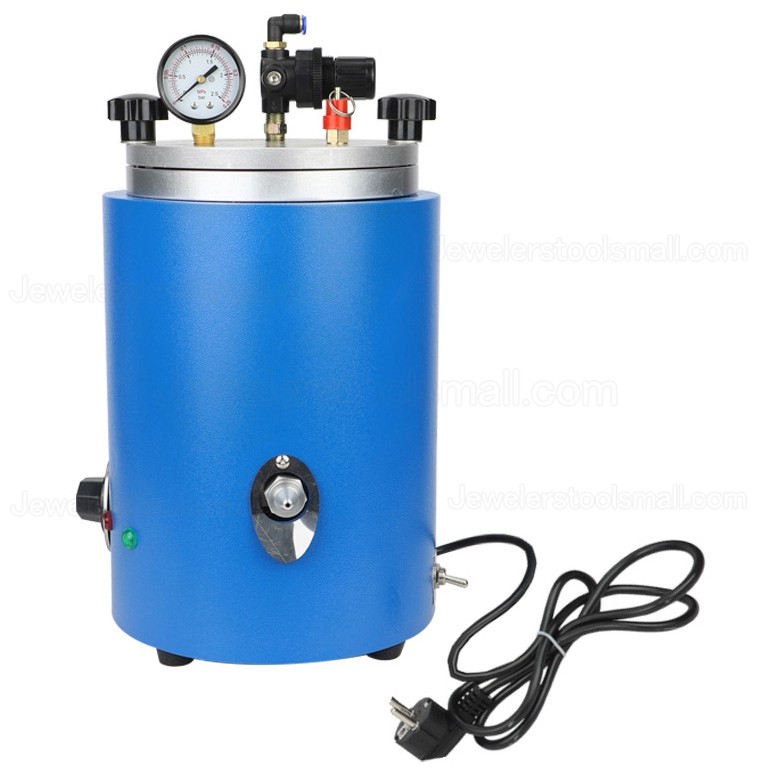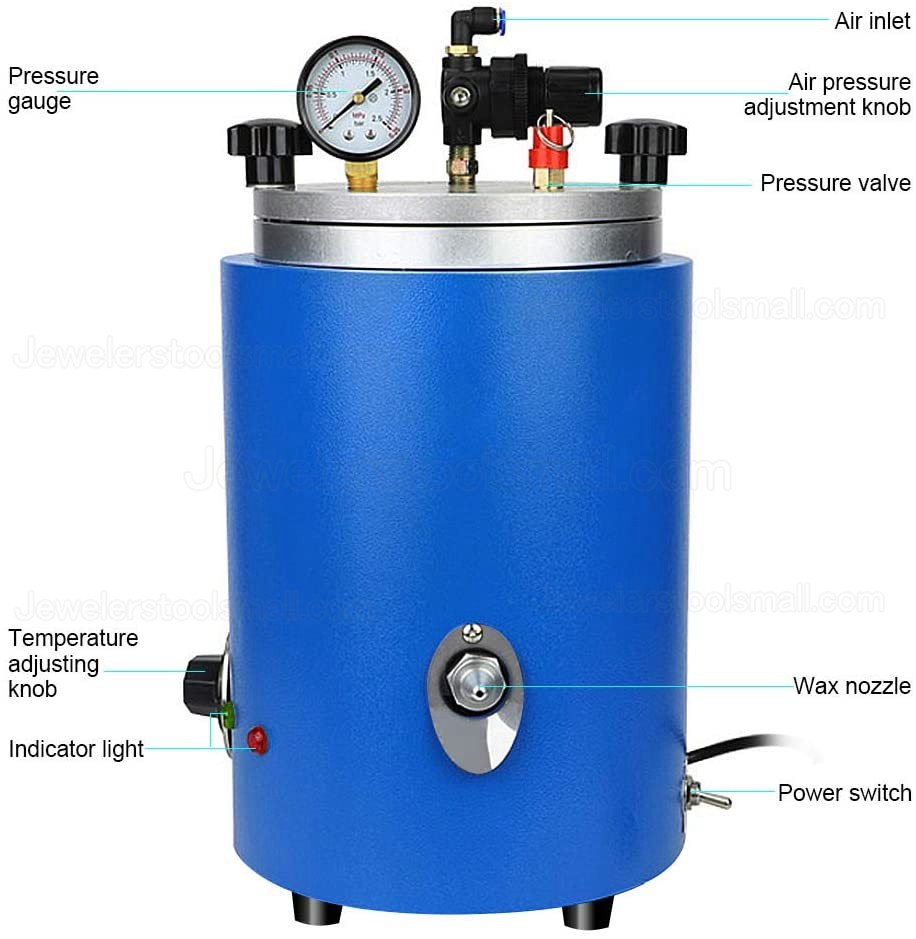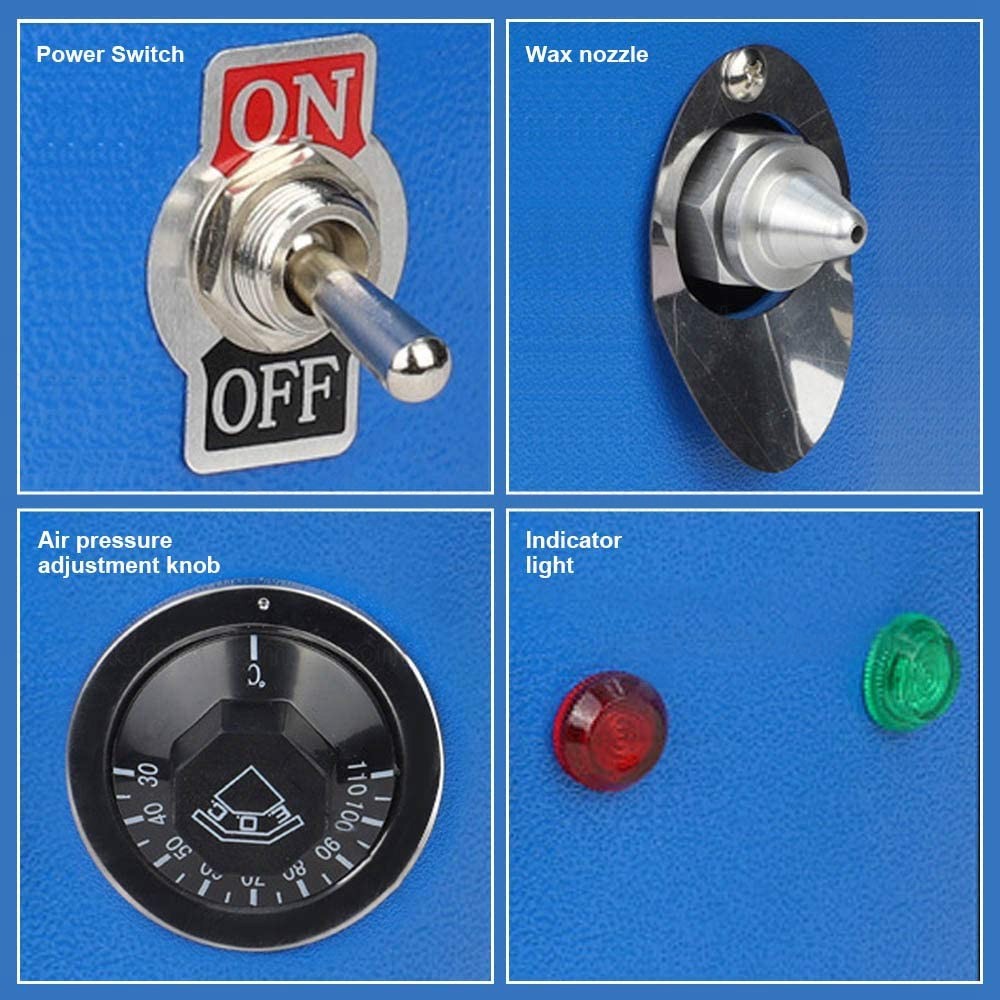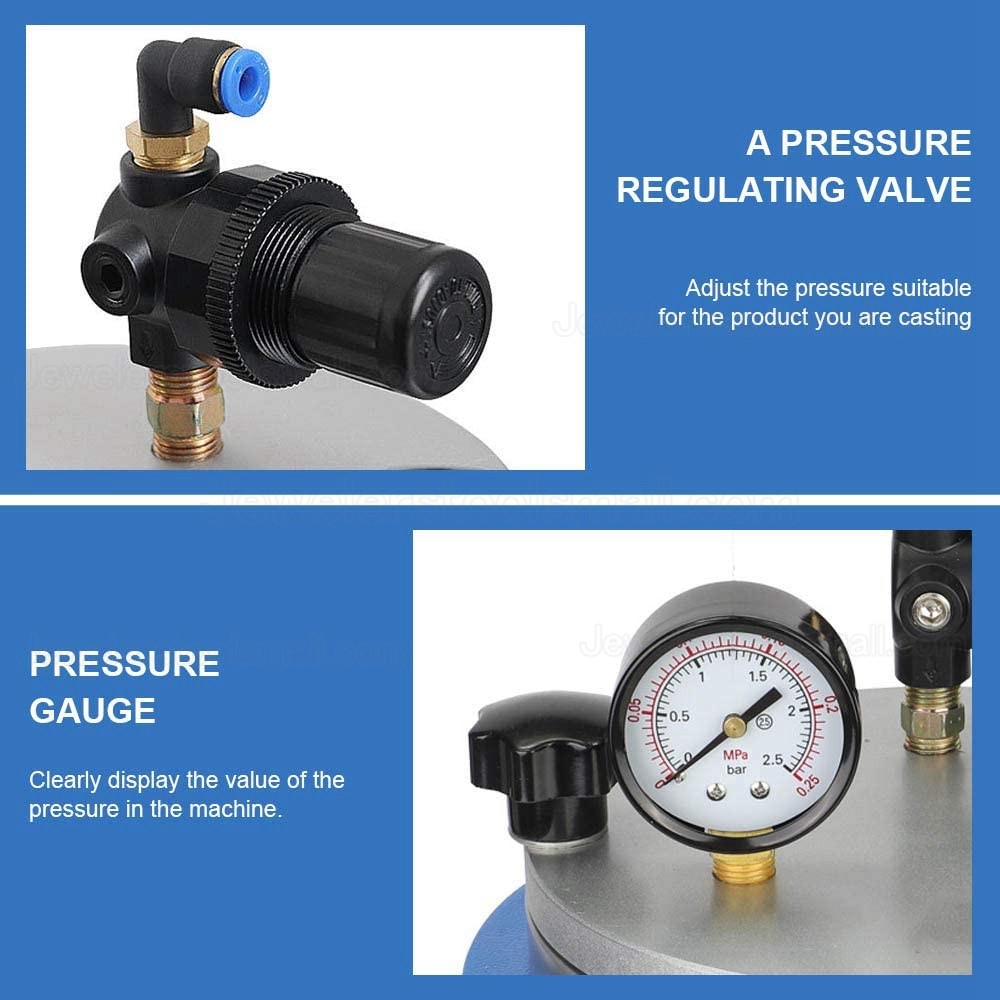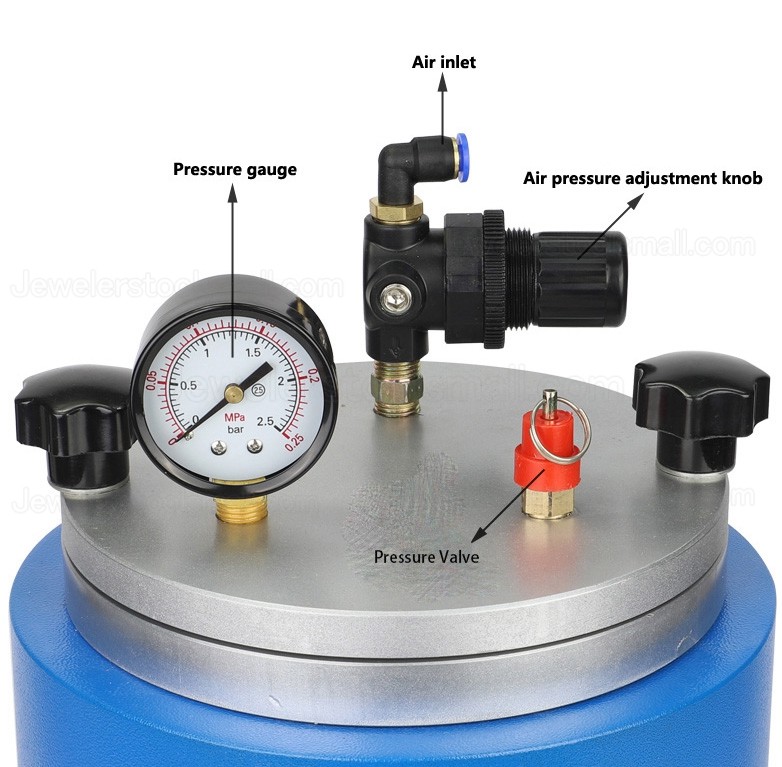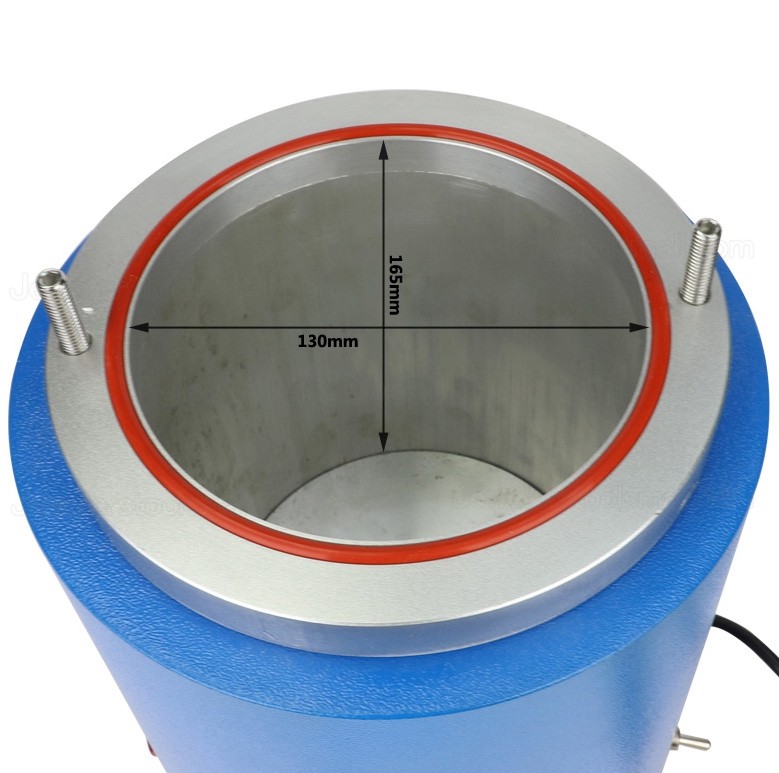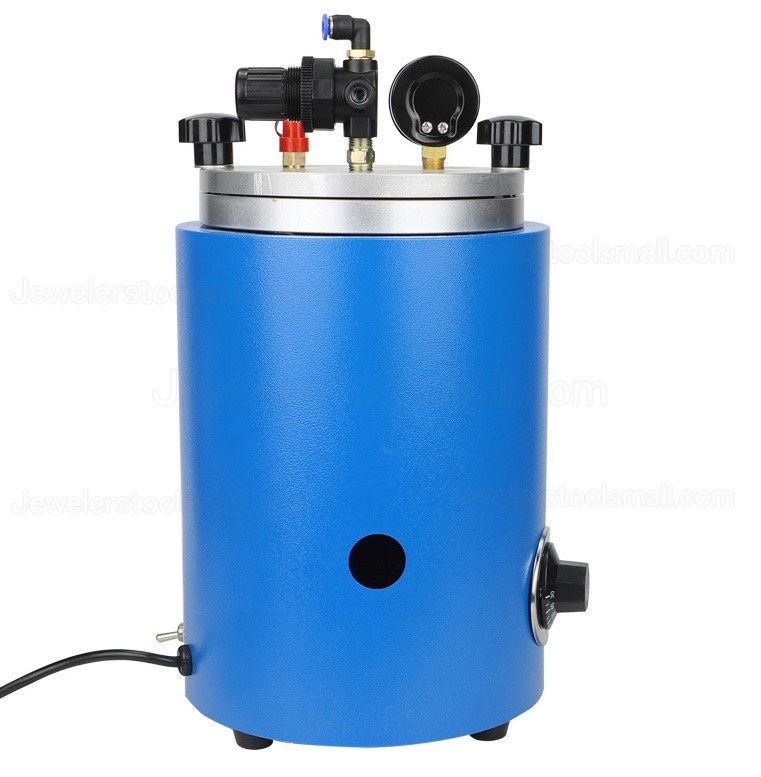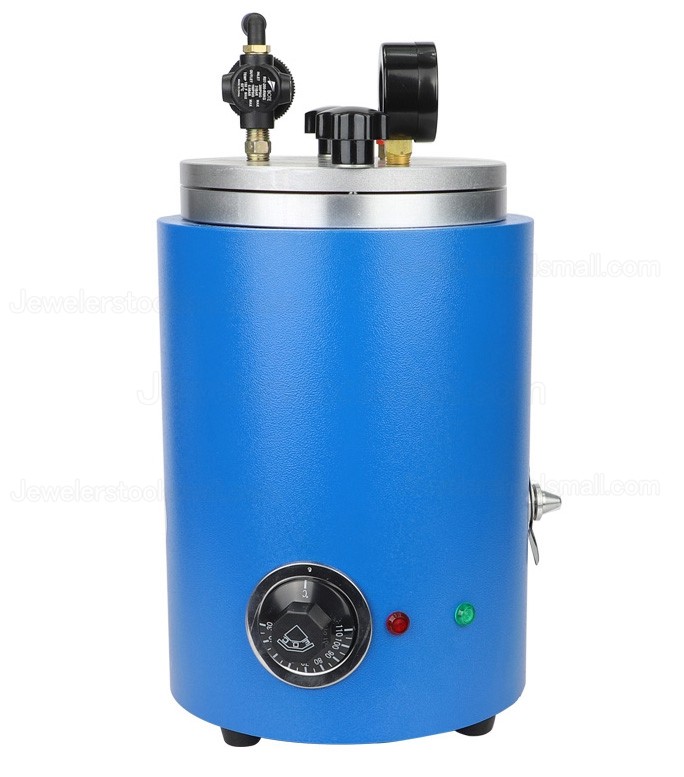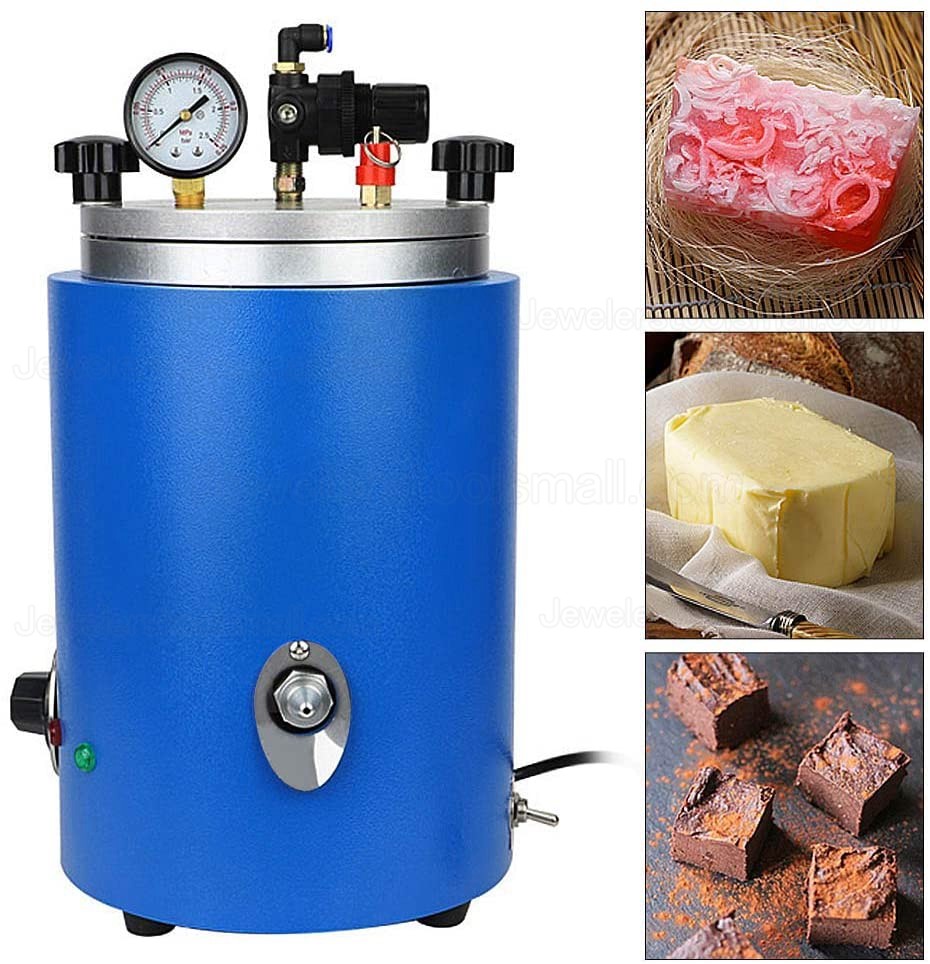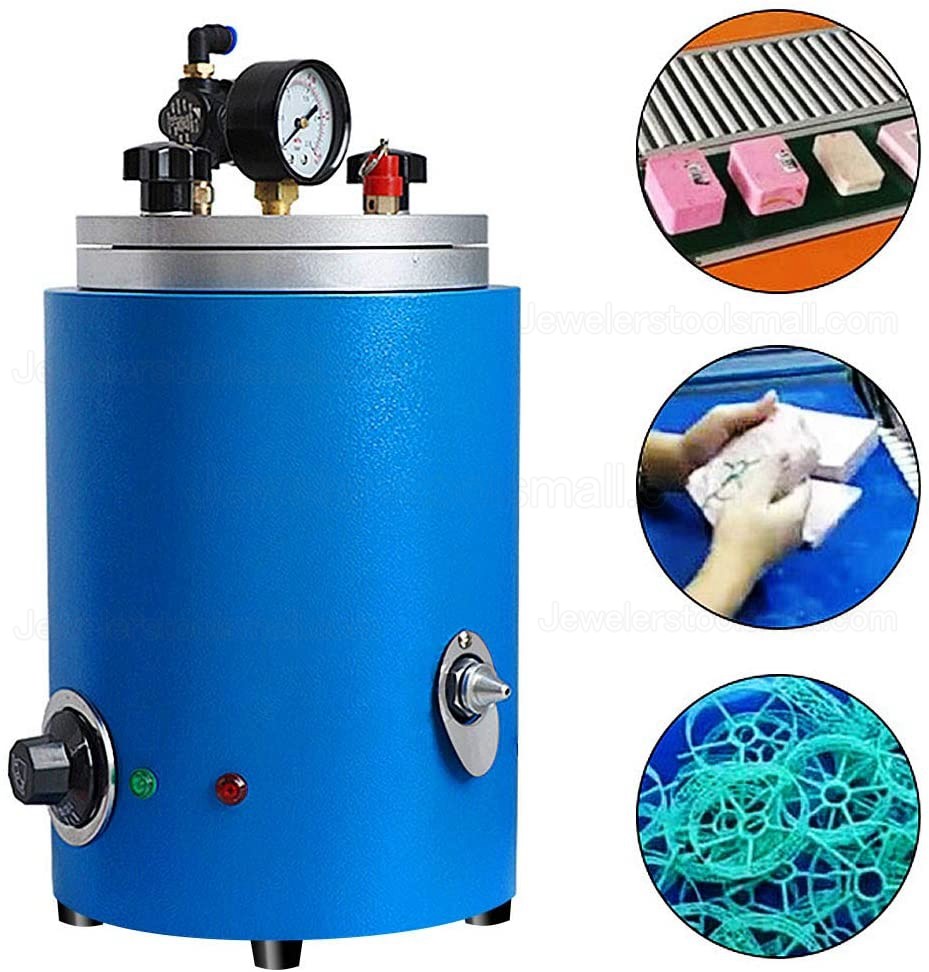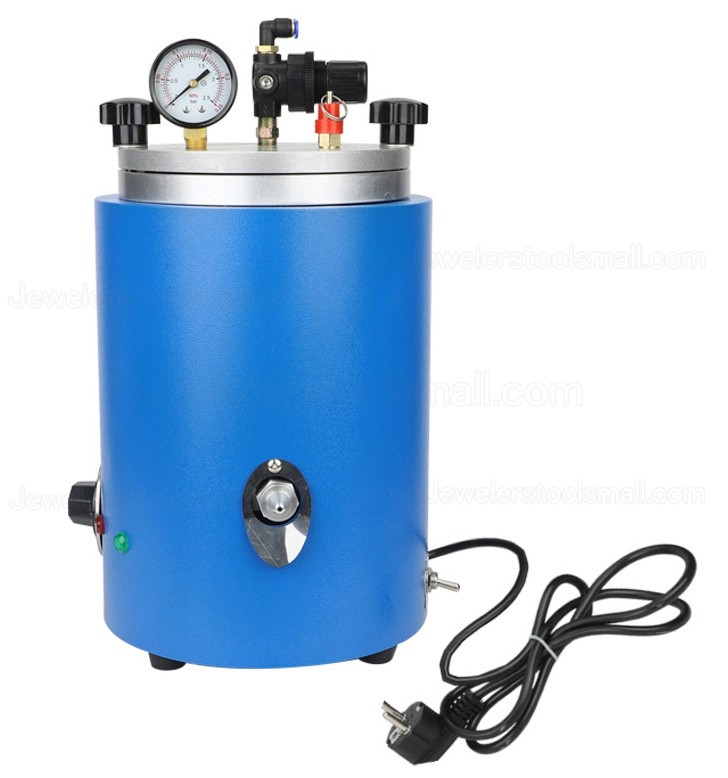 Jewelerstoolsmall.com supplies high-quality jewelry making tools for small and medium jewelers, goldsmiths, jewelry designers, refurbishers, jewellery repairers or hobbyists with fast global shipping and affordable price. If you have any questions or need help, please don't hesitate to contact us.
Raghad – 17 Jun 2022



Works as expected and a good price. I'm using this to make wax molds and at first I didn't get how to use it, but once you figured it out it's been working great once you figure out how to get it connected to the compressor.
doctrains – 02 Mar 2022



The pressure gauge immediately broke the first time I put air into this thing, but despite that it still manages to inject wax perfectly alright. I'm happy with the performance, and even made a couple modifications to use more robust fittings for the air pressure inlet.
Administrator : Dear friend,
We are so happy to hear that and thank you so much for your support on our website. Any problem do free to contact us.
Best regards

Mr.Niels – 18 Feb 2021



Item was shipped and showed up fast! Can't blame the seller for the damage looks like Canada post probably dropped it! However will have to see if it still works, other than that seems of good quality. * (Update!!)-Seller was also quick to offer a solution to the damage problem. Unit works fine!!
Ryan Thompson – 18 Feb 2021



Is this wax injector needs seperate air compresure?
Administrator : Yes, a separate air supply is required. Do not use with pressure above 20 psi. With a 3lb. charge of wax you will wait for five to six hours, sometimes more, for a complete melt of the wax.