Portable Diamond Testers Practical Jewelry Diamond Selector Moissanite Tester Testing Detector Pen
NO.:
JWSM001045

1 reviews
|
Write a review
Latest price:
$49.67
Buy It Now:
$36.22
Portable Diamond Testers Practical Jewelry Diamond Selector Moissanite Tester Testing Detector Pen
Features:
1. Lightweight and compact in size, easy and convenient to carry.
2. Diamond Selector II can help you to distinguish whether your diamond is real or fake.
3. Diamond Selector II is equipped with a PU bag and small testing tray for holding loose stones.
4. Green indicator will be showed on Diamond Selector II if the stone is a real diamond. It will make continuous buzzing sound when user accidentally touches metalrather than stone.
5. Moissanite Tester is a matching instrument with the Diamond Selector II. It is only used for the distinction of colorless Moissanite.
6. Non-destructive testing, simple and accurate operation, low power consumption, low battery alarm (red light indication) for Moissanite Tester.
7. After 10 minutes' use of Moissanite Tester, the power indicator light (green light is automatically turned off) and long beep sounds will alert the user to turn offthe instrument.
Specification:
Condition: 100% Brand New
Item Type: Jewelry Tool
Material: Plastic
Color: As Shown in the Picture
Diamond Selector II Size: Approx. 16 * 4 * 2.1cm / 6.30 * 1.57 * 0.83inch
Diamond Selector II Battery: 9V (Included)
Moissanite Tester Size: Approx. 2.2 * 4 * 16cm / 0.87 * 1.57 * 6.30inch
Moissanite Tester Battery: 9V (Included)
Weight: Approx. 325g
Package List:
1 * Diamond Selector II
1 * Moissanite Tester
2 * Manuals
2 * Trays
2 * Batteries (9V)
Note for Moissanite Tester:
1. The probe of this instrument is very sensitive. It should wear the PU bag to be protected when not in use.
2. Low power battery should be replaced in real time to ensure accurate detection
3. Take out the battery if it will not be used for a long time.
4. For correct testing, it is recommended that you take a calibration adjustment after annual maintenance.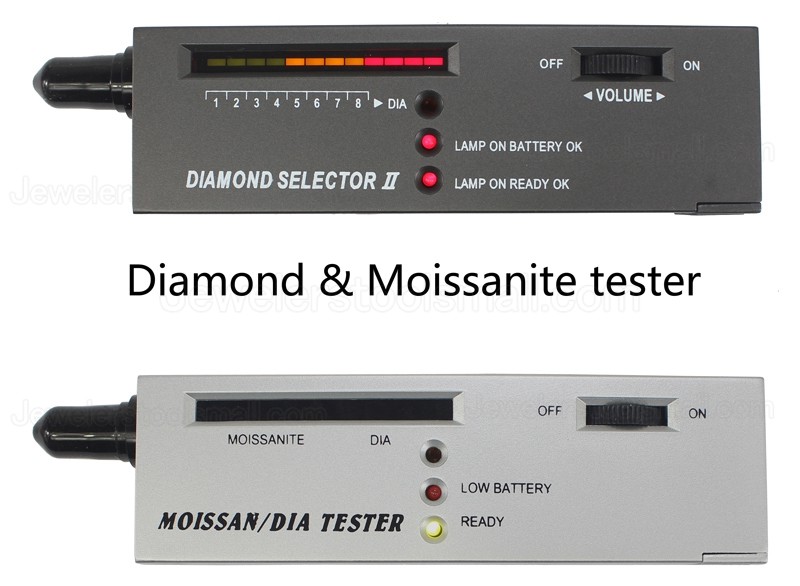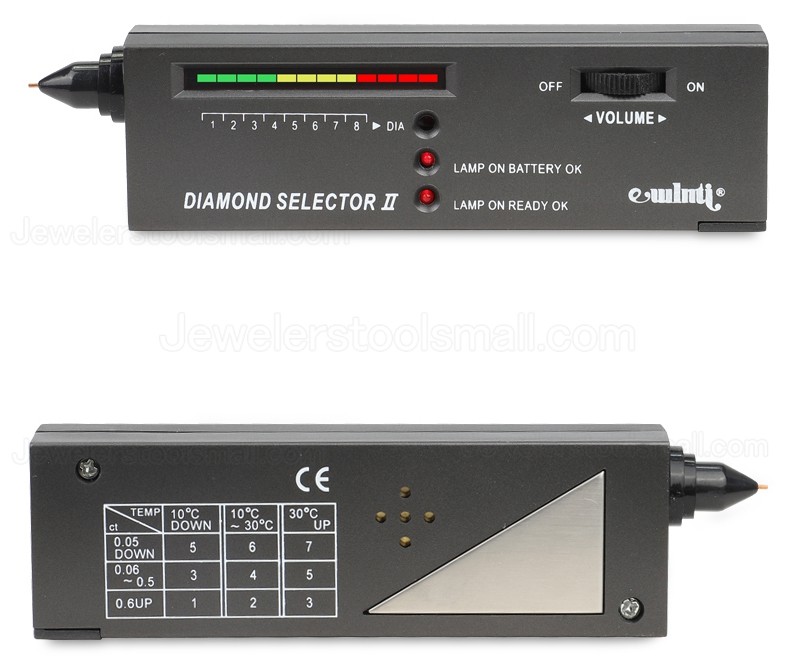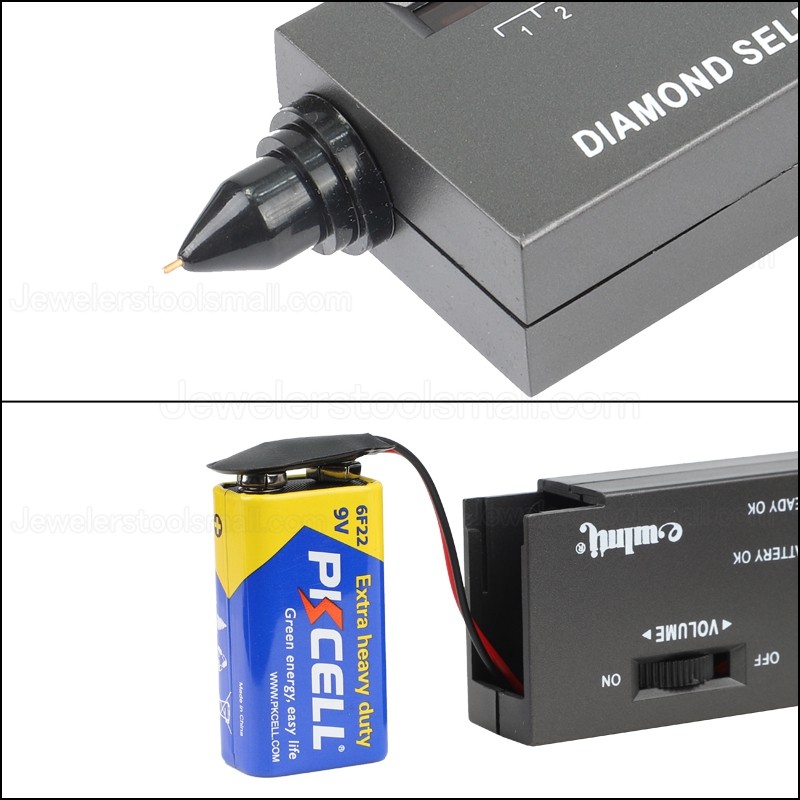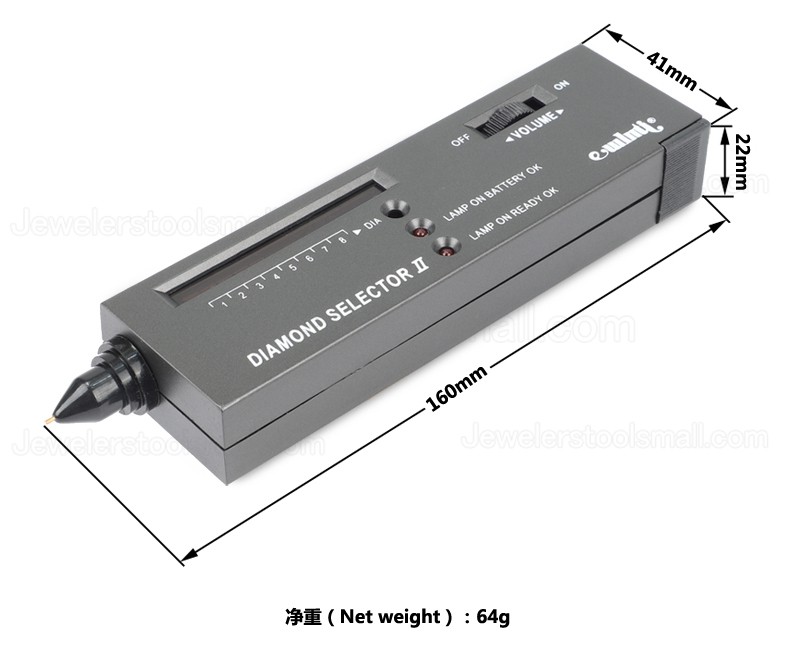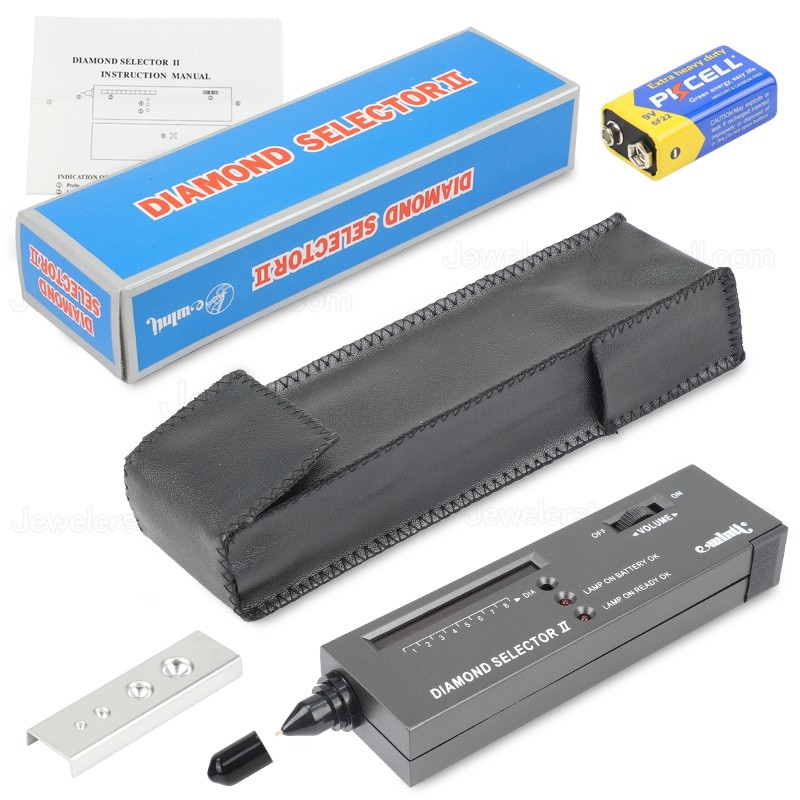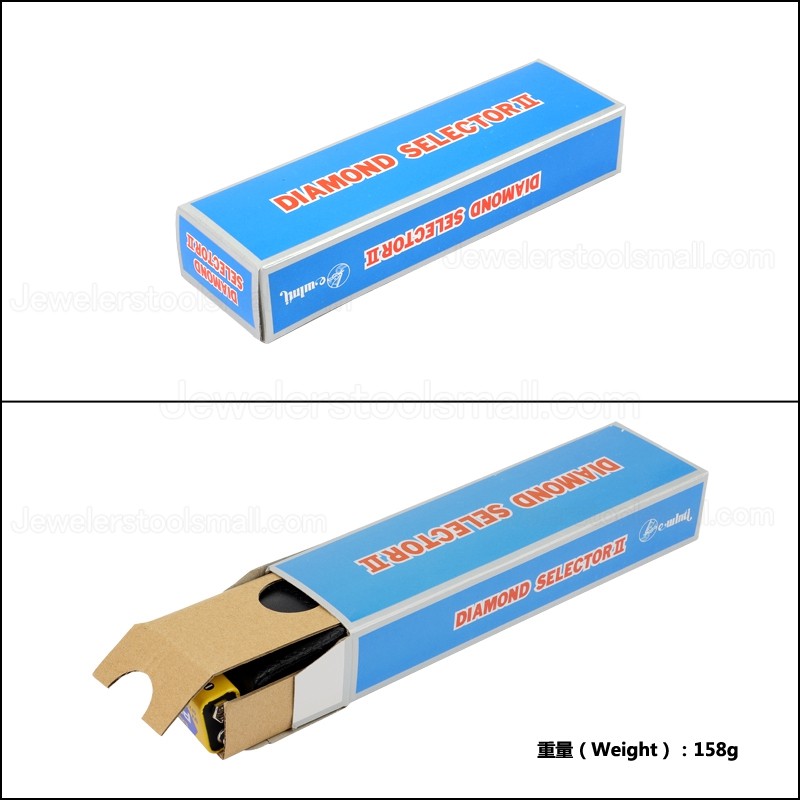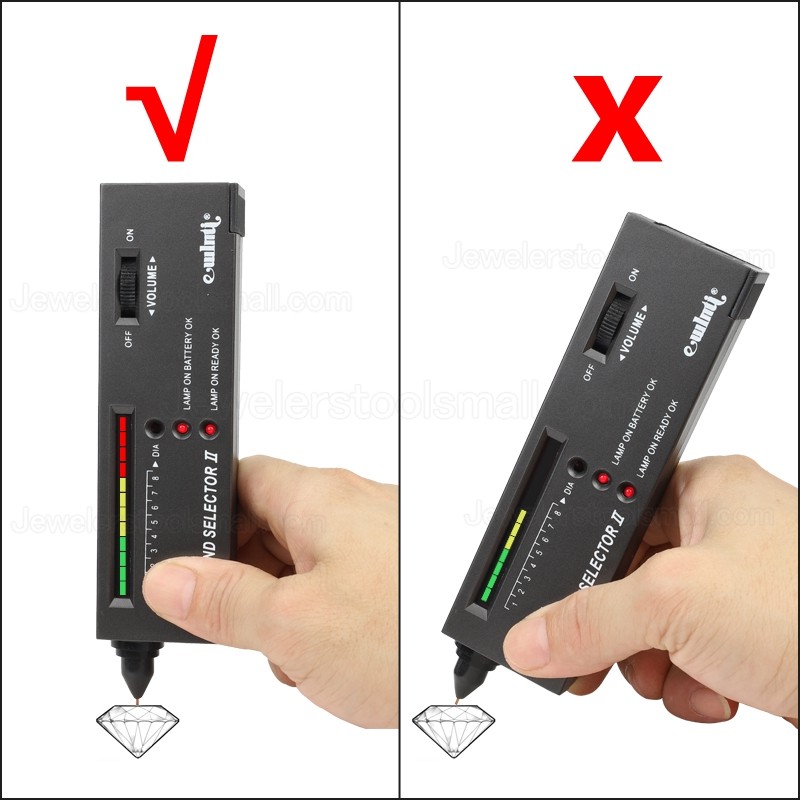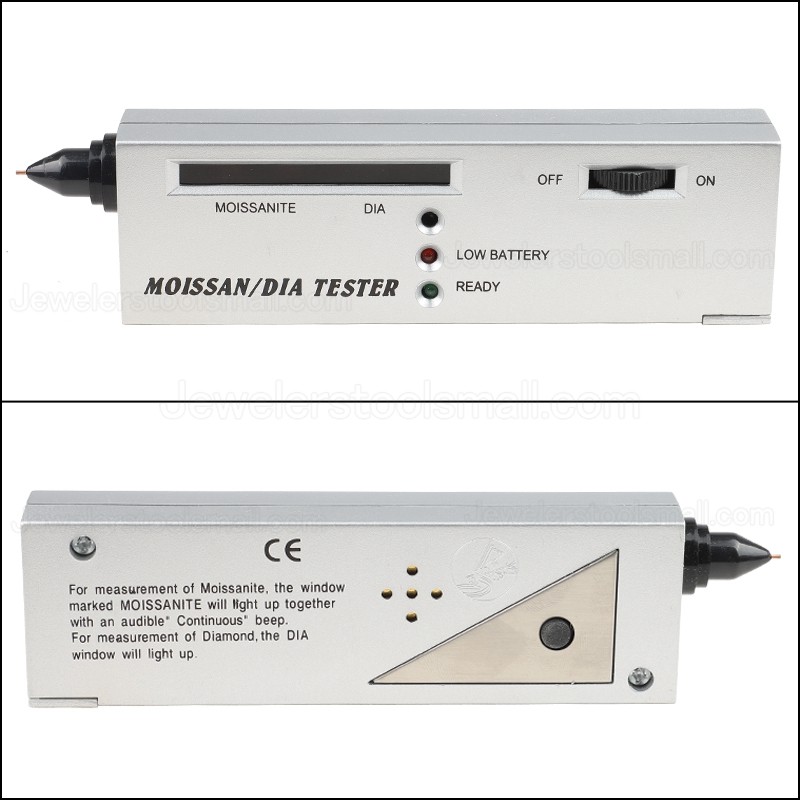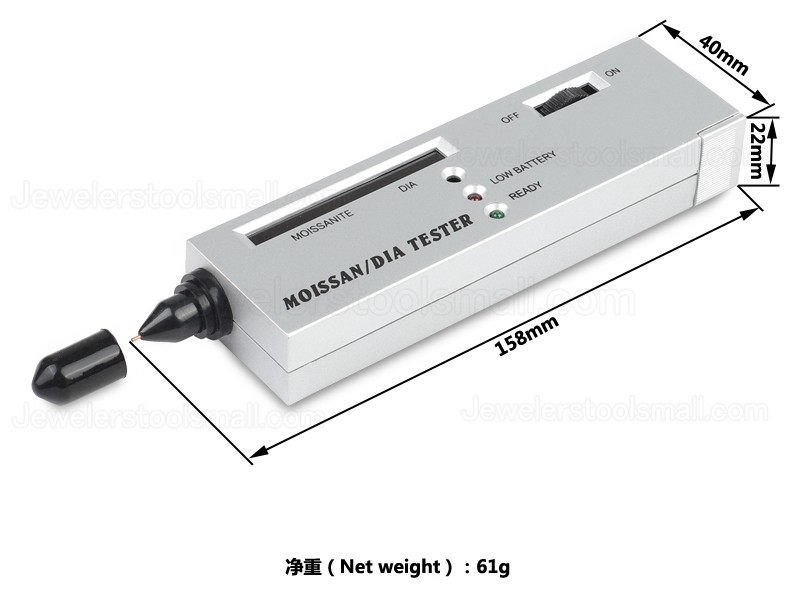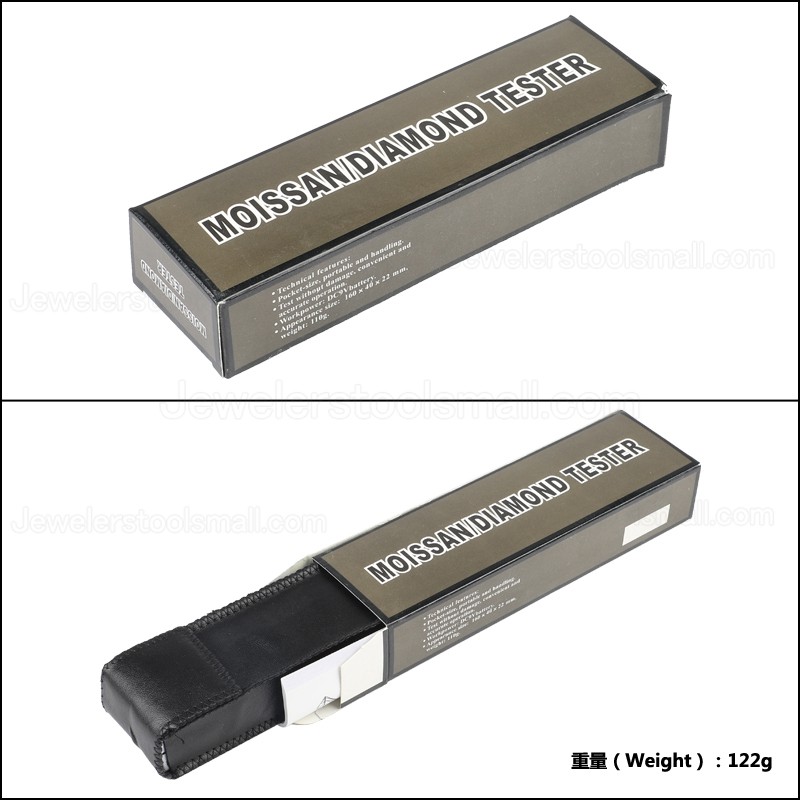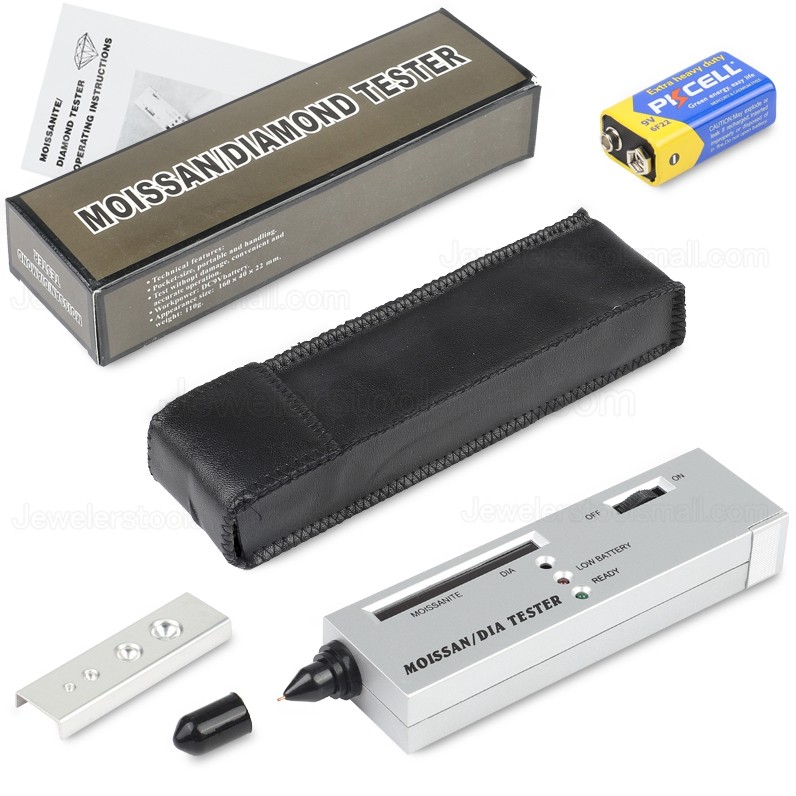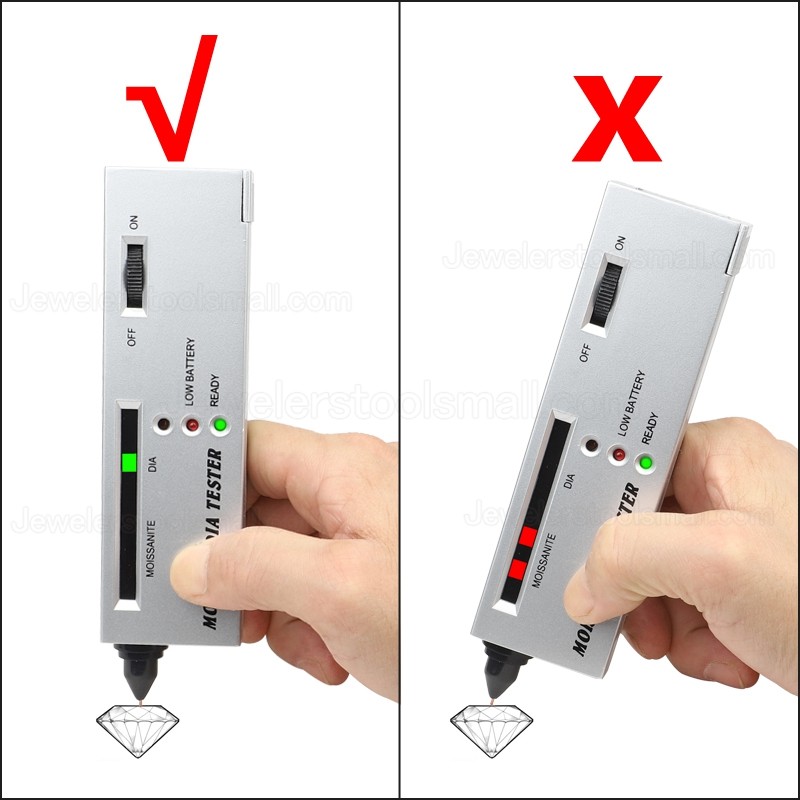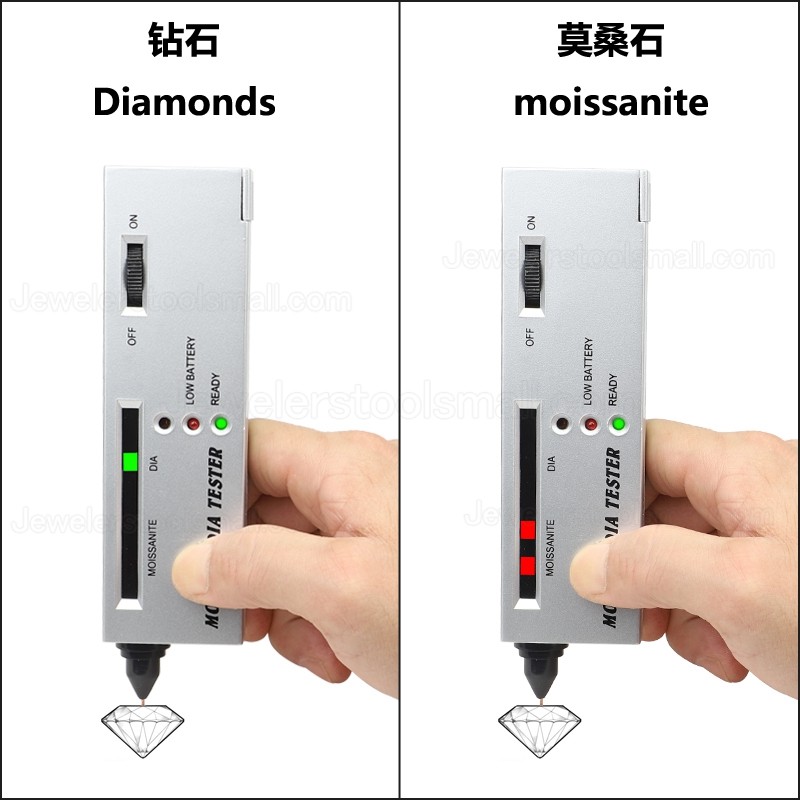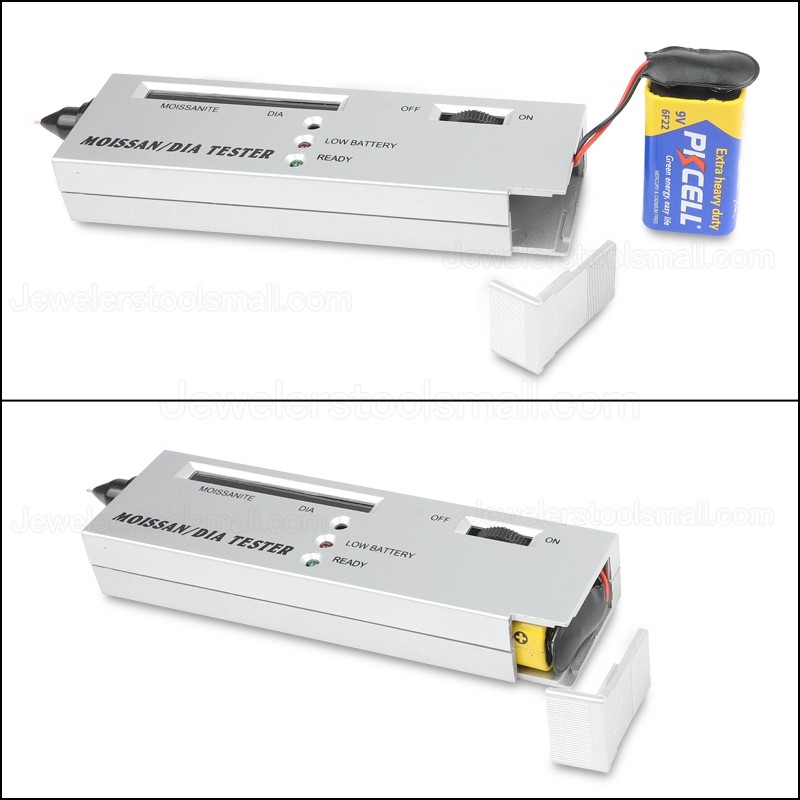 Jewelerstoolsmall.com supplies high-quality jewelry making tools for small and medium jewelers, goldsmiths, jewelry designers, refurbishers, jewellery repairers or hobbyists with fast global shipping and affordable price. If you have any questions or need help, please don't hesitate to contact us.
Margaret – 11 Feb 2021



I love this product, I work at a thrift store, and come across a lot of goods that I've question l, if this is a real stone? With the diamond tester I purchased here made me a lot of money in store and out. At first I was spectacle on if it really works. You let the light warm up and set the volume on the correct setting from the owners manual and test it out. I've truly can say I had my thoughts about it at first. Now I can check anything now .
Administrator : Dear friend,
We are so happy to hear that and thank you so much for your support on our website. Any problem do free to contact us.
Best regards