800ml Mini Portable Ultrasonic Cleaner For Jewelry Watches Glasses D-1800
NO.:
JWSM001726

0 reviews
|
Write a review
Latest price:
$181.13
Buy It Now:
$133.52
800ml Mini Portable Ultrasonic Cleaner For Jewelry Watches Glasses D-1800
Product Description
Principle of ultrasonic cleaning
Ultrasonic cleaning is liquid as the medium, in the high frequency vibration to produce countless small bubbles, and the energy produced when these small bubbles burst makes dirt off and achieve the effect of cleaning.
In ultrasonic cleaning, the use of pure water or distilled water and ordinary tap water cleaning effect is the same, so can use ordinary tap water.
When the surface of silverware and copper ware is oxidized and dark, it is necessary to add a small amount of cleaning liquid with the action of removing oxidation layer in water to achieve the effect of not only removing dirt but also removing oxidation layer.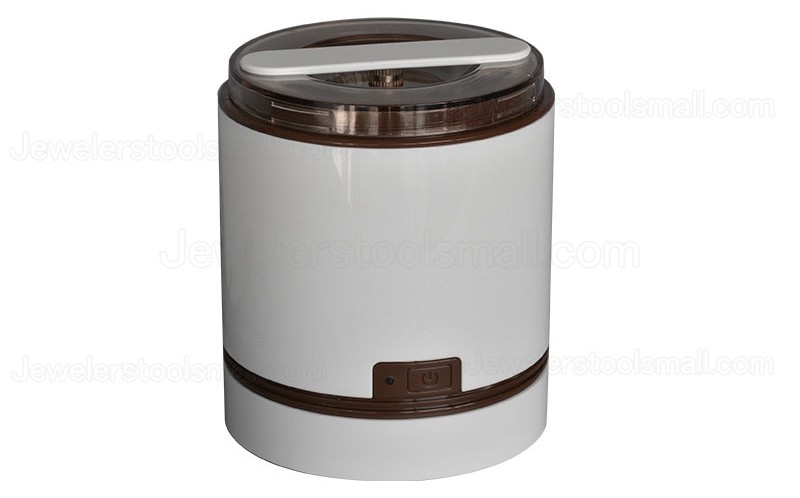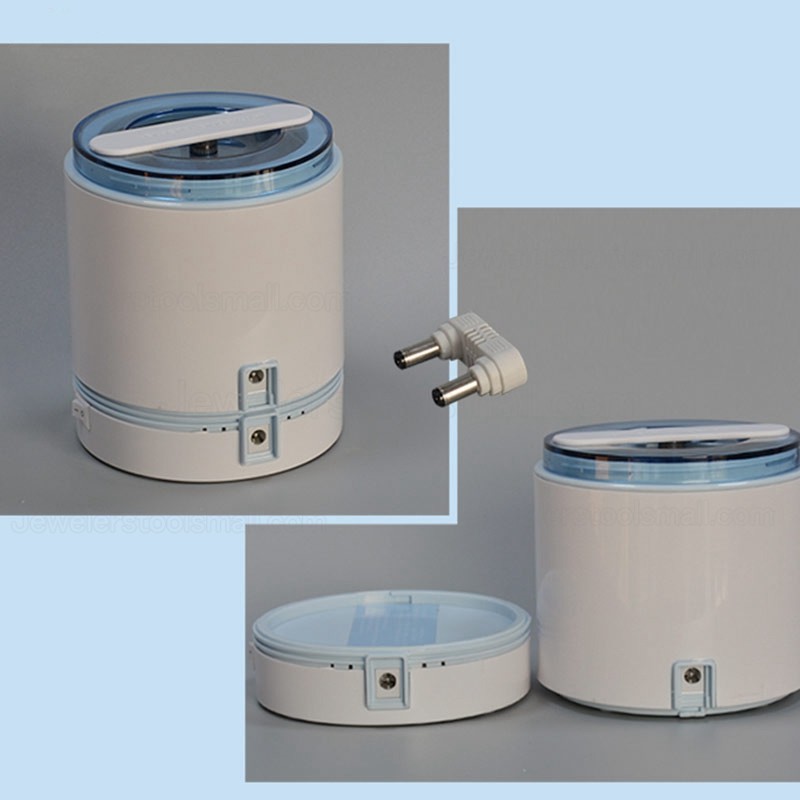 Main Features
1. This machine is the smallest size product in all product series. Switch power drive, global voltage, also optional rechargeable battery drive, easy to carry. Patented circuit to achieve full wave drive, frequency conversion ultrasonic, φ50x2.6mm transducer ceramic chip is adopted to meet the small size, 25W high-power, high cleaning efficiency, suitable for a variety of occasions.
2.Cleaning tank capacity: 220ml/0.23qt, size: φ78x48mm
3. AC100~240V 50/60Hz 2.5A witching power supply.
4. The patented circuit realizes DC12V drive and 25W super power
5. φ50x2.6mm ultrasonic transducer ceramic chip realized small size, big power.
6. Full-wave drive, frequency conversion ultrasonic wave with sweep frequency between 36~41KHz, to maintain efficient cleaning ability.
7.Capacitive induction switch, better solvent resistance and water resistance.
8.Optional battery base drive, realize continuous 12~15 cycles of effective cleaning, easy to charge, flexible use
9. 3 minutes automatic timing
Multiple security certification: NRTL(America&Canada), GS+CE(Germany&Europe), PSE(Japan), SAA(Australia).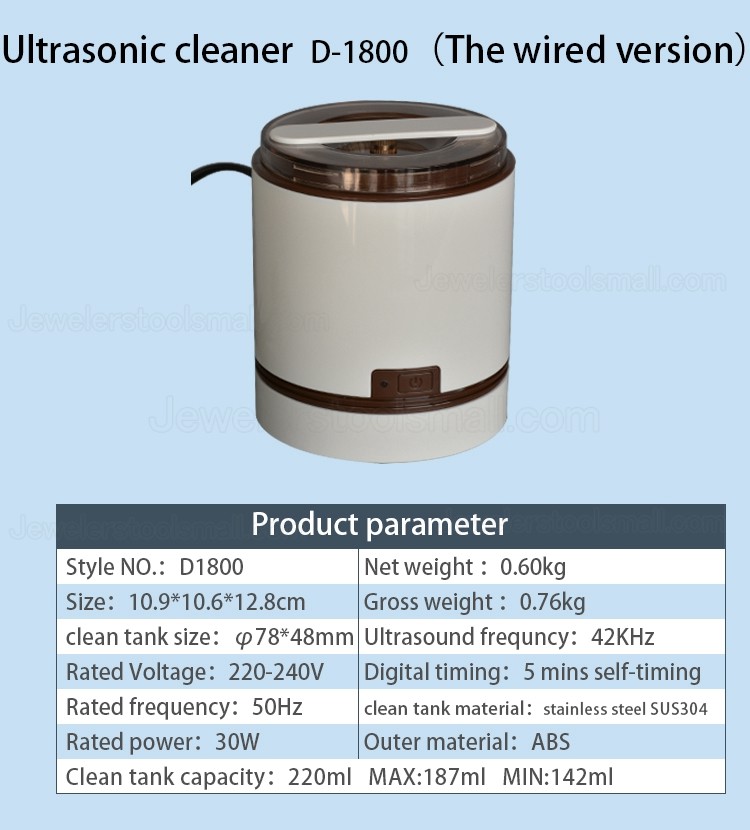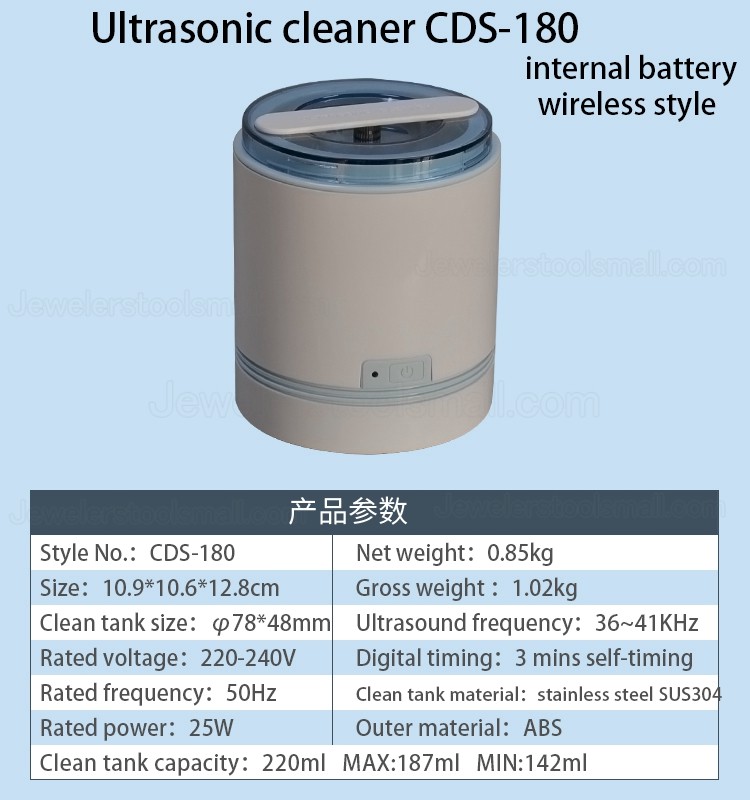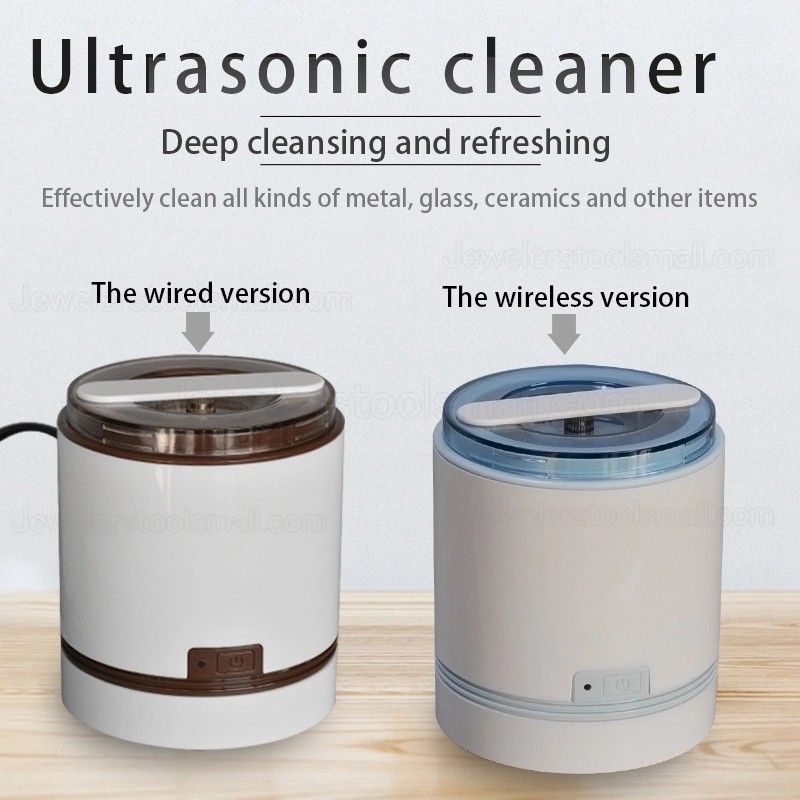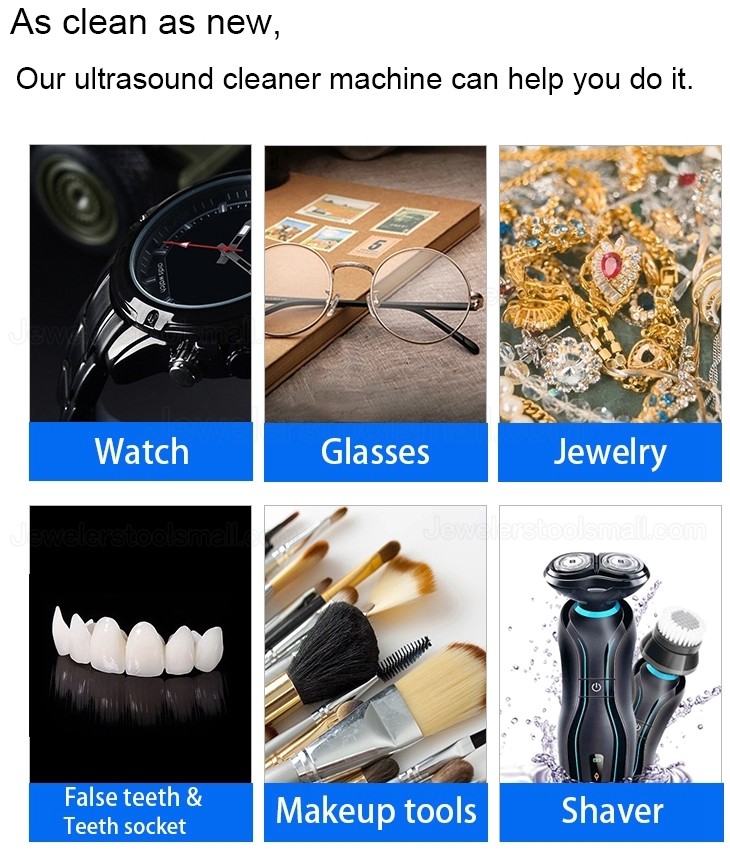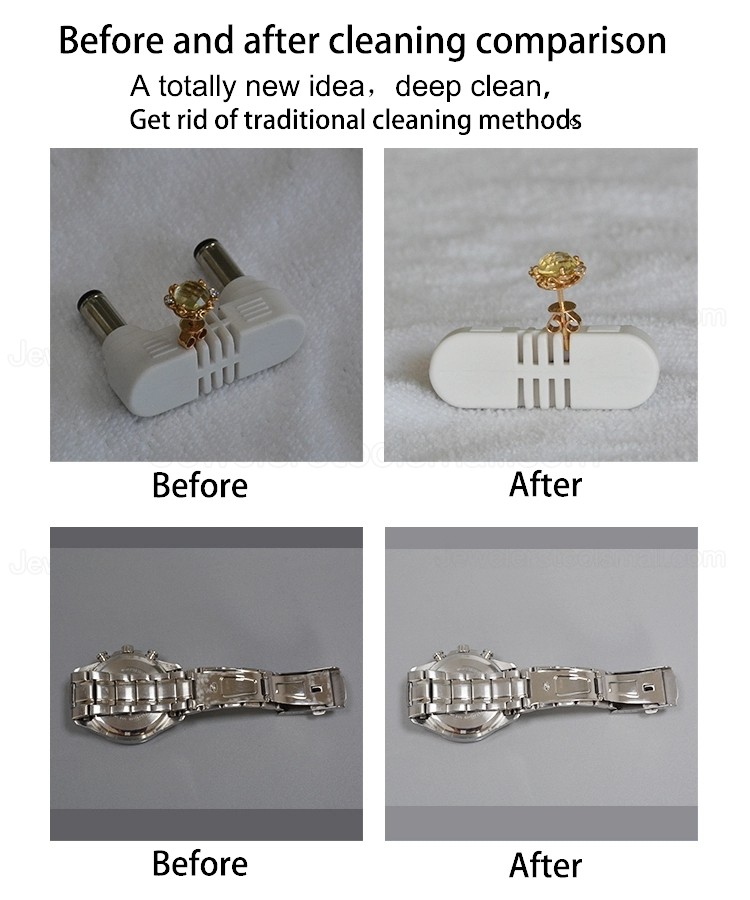 Jewelerstoolsmall.com supplies high-quality jewelry making tools for small and medium jewelers, goldsmiths, jewelry designers, refurbishers, jewellery repairers or hobbyists with fast global shipping and affordable price. If you have any questions or need help, please don't hesitate to contact us.