1.4-2.0 RI Gemstone Gemology Gemological Tool Digital Gem Refractometer
NO.:
DGR-501

0 reviews
|
Write a review
Latest price:
$278.42
Buy It Now:
$205.97
1.4-2.0 RI Gemstone Gemology Gemological Tool Digital Gem Refractometer
Description:
- Each kind of gem has a typical refractive index due to its chemical composition and crystallization structure. Refractive index is one of most important optical parameter, through the parameters you can judge whether the gem is an anisotropic or isotropic stone.
- This digital gem refractometer is designed to measure the refractive index of gems accurately. With the full range from 1.400 to 2.000 RI, it can be used to test almost all kinds of gem. You don't need to apply RI fluid, just simply put your sample on the test platform and read the result on the LCD very quickly and conveniently.
- A gem refractometer is the primary and most powerful tool in gemstone identification. Therefore, it is widely used in jewelry stores, gem workshops, museums & collections, auctions, laboratories and etc.

Features:
- High accuracy
- No refractometer oil needed
- Read results on LCD
- Easy and simple to use

Specification:
- Product Name: Gem Refractometer
- Model: DGR-501
- Color: Silver
- Material: Alumuim Alloy
- Power Supply: 1x 9V Layer-built Battery(Not including)
- Working temperature: 5 ~ 30°C
- Measuring Range: 1.400 ~ 2.000 RI
- Item Size: approx. 105 x 60 x 35 mm

Device Calibration
- Press the "ON/OFF" button to turn on the device.
- Press and hold the test button for 5 seconds until "CAL" appears
- If the screen display 1.487, put the 1.487 calibration block, press the test key, if the screen show 1.806, put the 1.806 calibration block, press the test key. When appears "END", it means the calibration is complete.
- Please calibrate after long-term use.
- Please calibrate when the device has been subject to strong vibration.)

Operation
- Please clean the sample surface before use and test platform, any grease will have a greater impact on the measured value. You can use alcohol to clean.
- Press the "ON/OFF" button, the LCD display: 0.000 words,put the sample onto test platform, please keep the sample symmetry on the test centered hole.
- Press "test" button, LCD will display the refractive index of the sample.

Package Included:
- 1 x Digital Gem Refractometer
- 2 x Standard Stone Sample (1.4875RI/1.7552RI)
- 1 x Carrying Pouch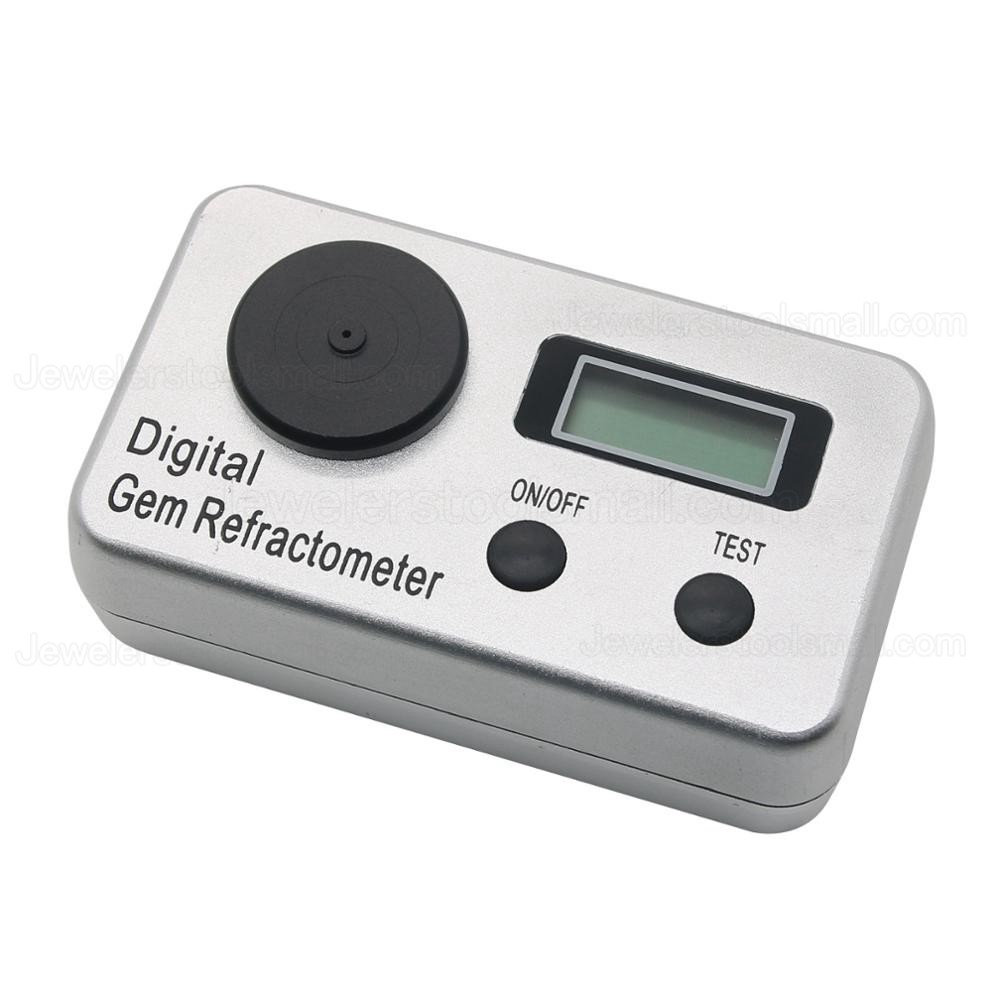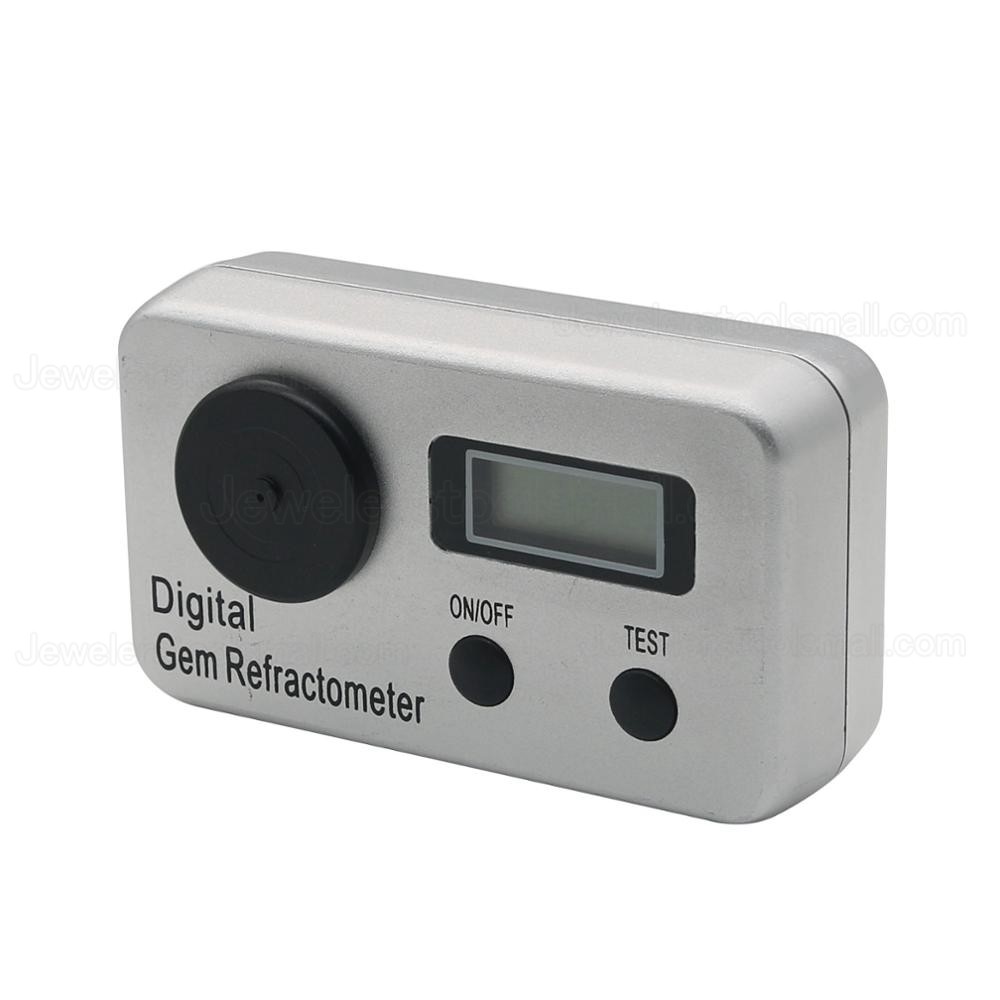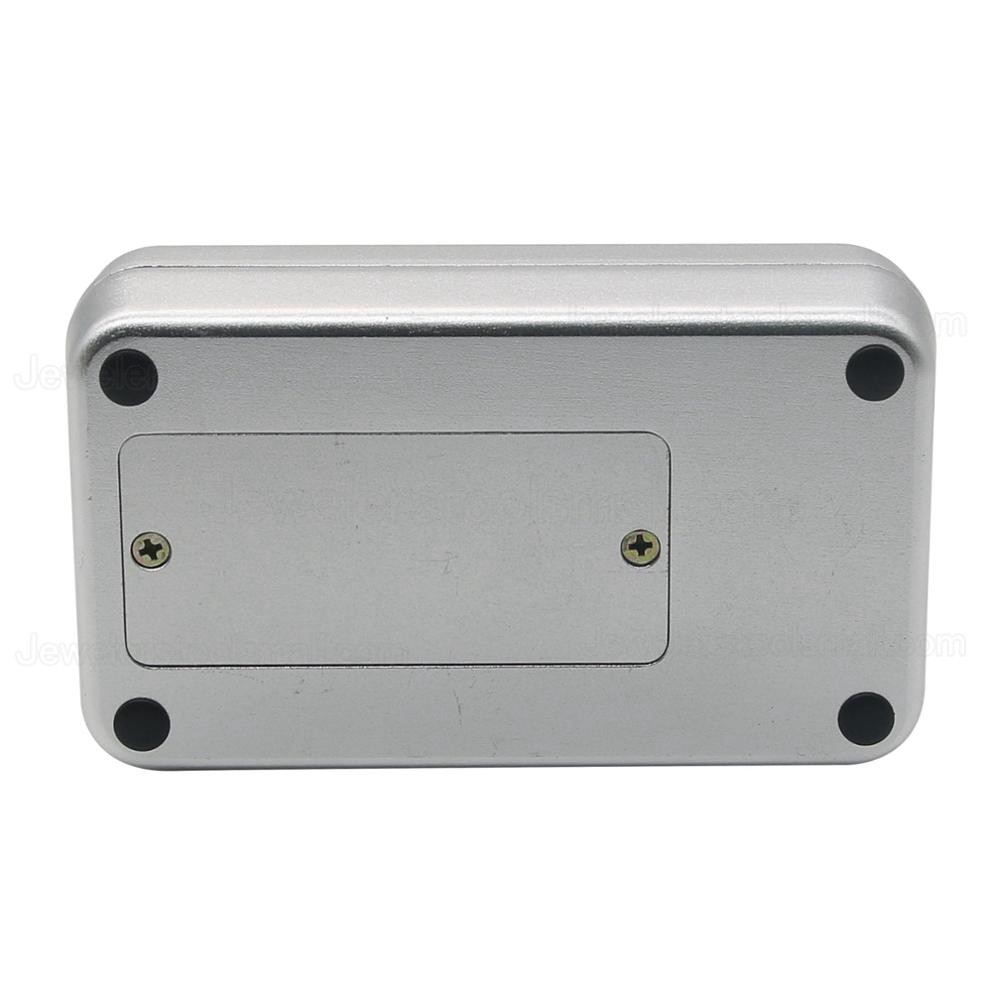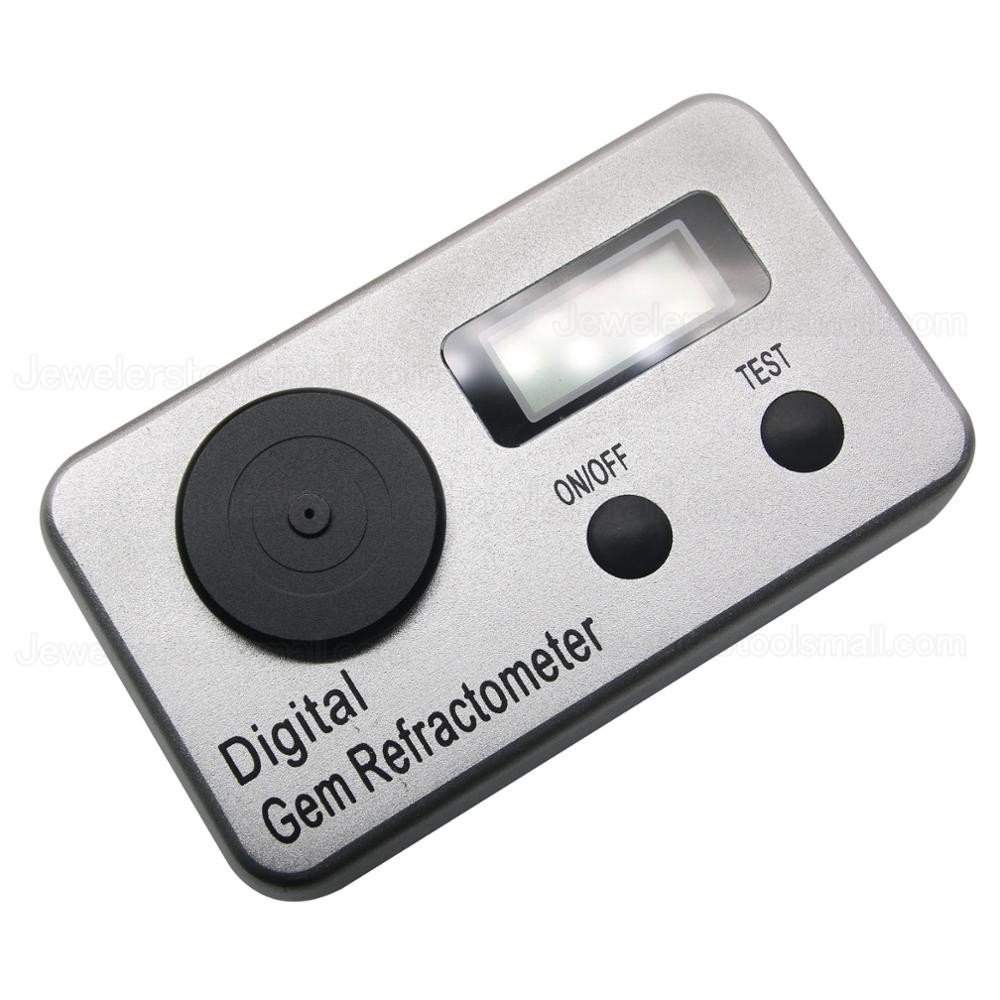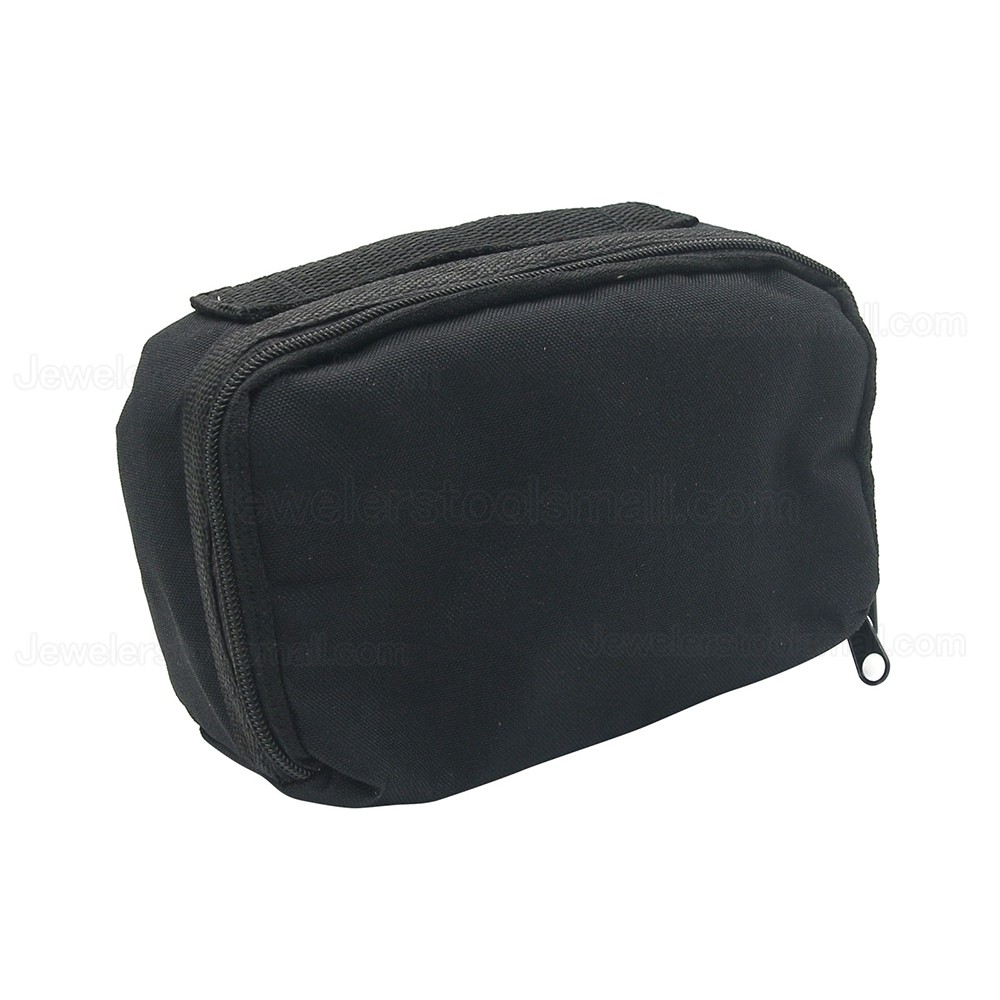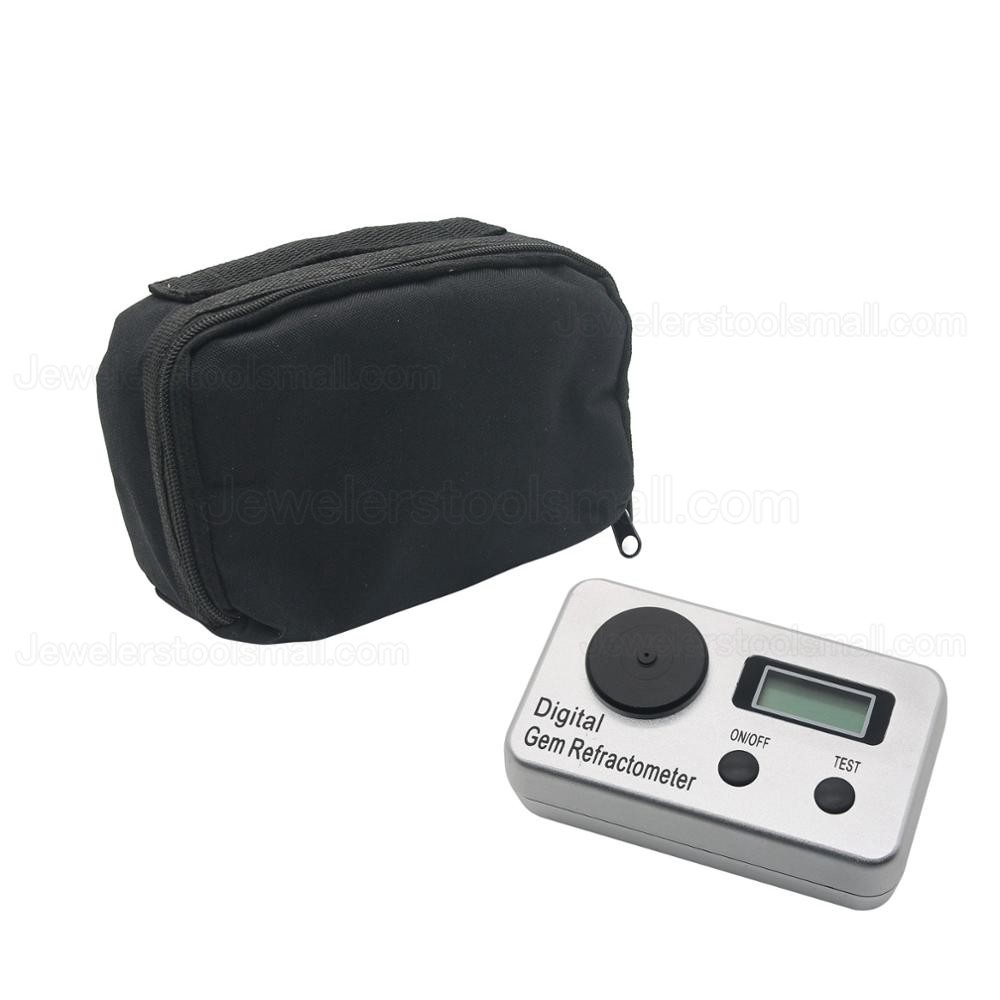 Jewelerstoolsmall.com supplies high-quality jewelry making tools for small and medium jewelers, goldsmiths, jewelry designers, refurbishers, jewellery repairers or hobbyists with fast global shipping and affordable price. If you have any questions or need help, please don't hesitate to contact us.