Jewelry Tabletop Polariscope Desktop Magnifier Gem Identification Tools Loupes
NO.:
JWSM001326

0 reviews
|
Write a review
Latest price:
$278.42
Buy It Now:
$205.97
Jewelry Tabletop Polariscope Desktop Magnifier Gem Identification Tools Loupes
Description:
The polariscope is the fastest way to test the optical properties of gemstones, quickly determine whether translucent or transparent gems are singly or doubly refractive, resolve optic character in doubly refractive gems, spot pleochroism, and detect diamond strain, opening at front can double as light source, includes interference figure sphere(conoscope)
It will tell you about a gemstone with ease, by simply holding the stone between the polaroid plates you can identify the stone as being double refractive (DR) or single refractive (SR), and whether a gem material has internal strain that could cause damage to a stone easily

Features:
Gemmologist tool for testing transparent gemstones
Observation of optical properties, glass strain, etc.
Built-in long life and high brightness "LED" light source
Full visible light spectrum (400nm-700nm)
A CONOSCOPE included
Detachable European style crocodile clip included, you can rotate the stone in any direction, with conoscope, you can get the interference figure with ease (interference figure help to define the optic axis)
With a table glass over the lower polarizer for place your gemstones
A refractometer light source window on the front of the polariscope (non-monochromatic light)
Latest model in good quality, made by metal (cast aluminum) and high quality optic glass

Specifications:
Name: Desktop Polarizer
Light source: LED cold light source
Body material: metal
Lens size: upper polarizer 49MM
Mirror spacing height: 58MM
Size: 133*112*72MM
Weight: 1KG

Includes:
1 x Tabletop Polarizer
1 x Gemstone Clip
1 x Interference Ball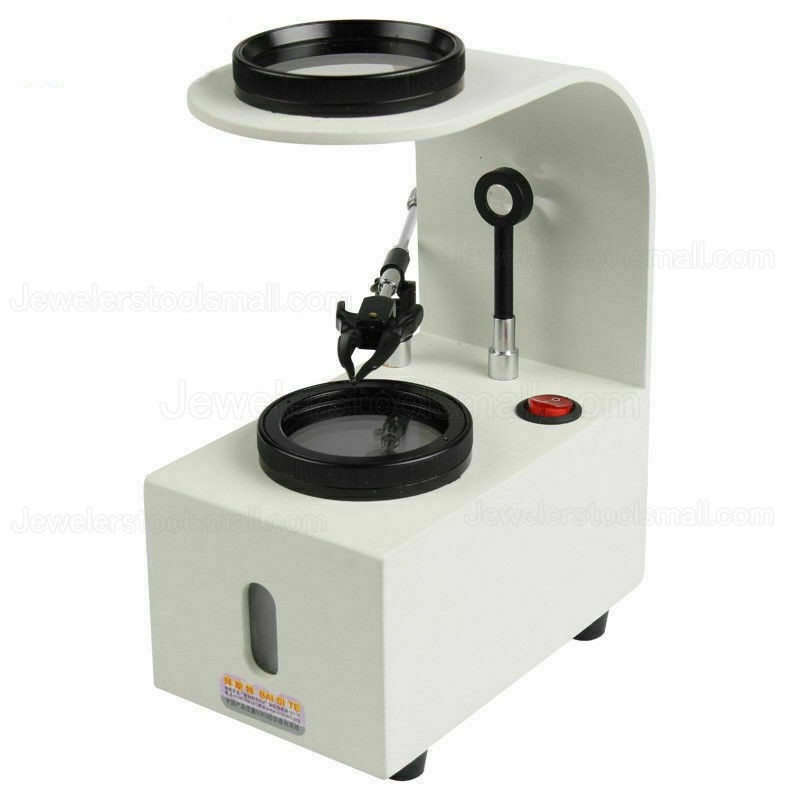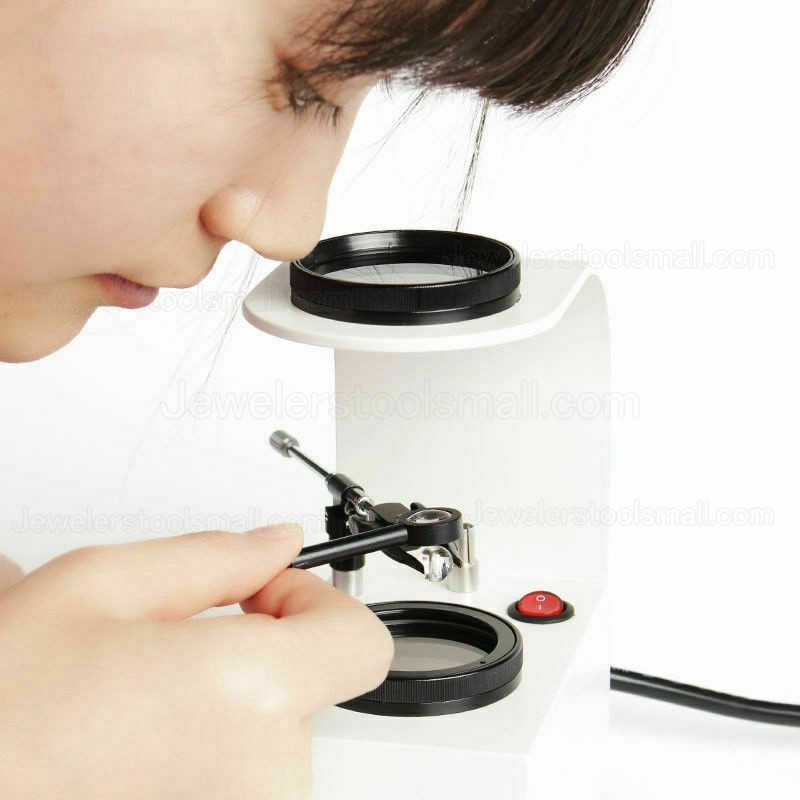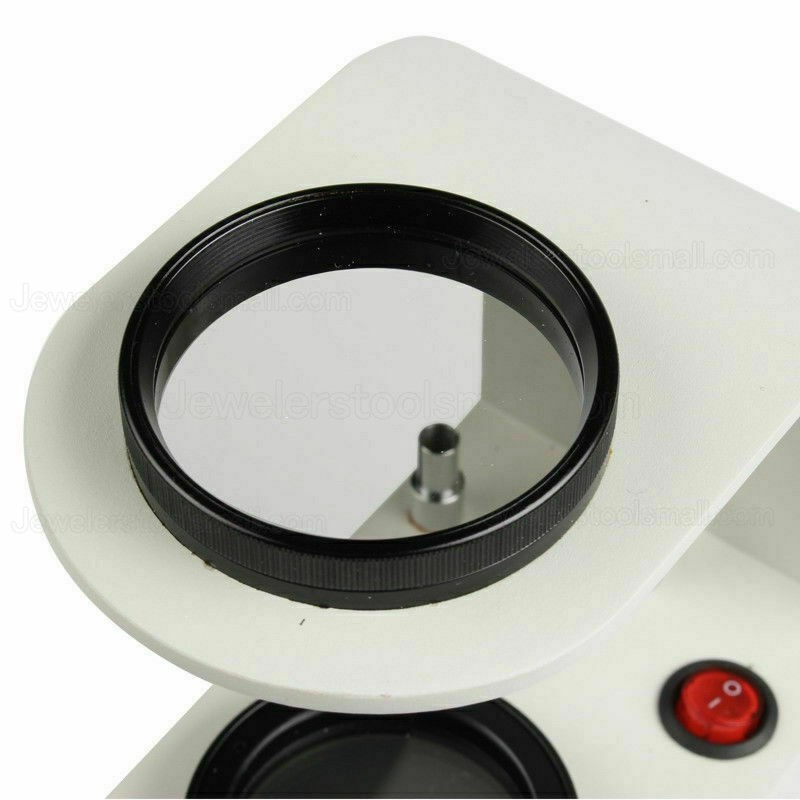 Jewelerstoolsmall.com supplies high-quality jewelry making tools for small and medium jewelers, goldsmiths, jewelry designers, refurbishers, jewellery repairers or hobbyists with fast global shipping and affordable price. If you have any questions or need help, please don't hesitate to contact us.