Jewelry Magnetic Tumbler Jewelry Polisher Finisher 2000RPM Magnetic Grinding and Polishing Machine 4 Speeds Control KT-100
NO.:
KT-100

3 reviews
|
Write a review
Latest price:
$448.50
Buy It Now:
$299.00
Jewelry Magnetic Tumbler Jewelry Polisher Finisher 2000RPM Magnetic Grinding and Polishing Machine 4 Speeds Control KT-100
The metal tumbler for jewelry has custom time function, fast processing speed, and simple & safe operation for polishing irregular-shaped parts, hole, tubular and other dead ends, cracks, etc. Suitable for light metal, non-ferrous metals, hard plastic, and other precision parts to achieve deburring, chamfering, polishing, washing, and other multiple effects.

Features:
Powerful Performance:
The mini magnetic tumbler utilizes its unique magnetic field distribution, resulting in a strong and stable magnetic effect. Compared with the polishing machine with the general unidirectional magnetic field, the magnetic needle and workpiece friction rate increased several times.

Flexible Adjustment:
The jewelry polisher tumbler with bidirectional rotation and timer from 2-30 minutes. It can realize multi-angle full grinding of the workpiece, quickly getting rid of rust, removing dead angle, and removing the fur burr. Especially for the complex shape, porous cracks, internal and external threads, it won't damage the workpiece's surface and affect the accuracy. Make the workpiece smooth and clean immediately, giving it a new look.

User-friendly Design:
The bottom of the jewelry tumbler machine adopts wear-resistant rubber pad: non-slip, stable & shock-proof. A solid base ensures stable & reliable running, and the fuse can effectively avoid accidents.

Various Application:
It is suitable for grinding and polishing nonmetallic parts such as gold, silver, copper, aluminum, zinc, magnesium, iron, stainless steel, rigid plastics, and other precision parts.

Specifications:
Burnishing pins: 100g #5
Time control: 2-30 minutes
Two directions
Speed: 2000 rpm
Machine size:7.87" x 7.87" x 7.87"
Voltage: 110V
Roller size: 4.41" x 3.94"
Weight: 12.32 lb
Gross Weight: 13.2 lb;


Package Content:
1 x Main Unit
Several Necessary Accessory
1 x English Manual
Burnishing pins: 100g #5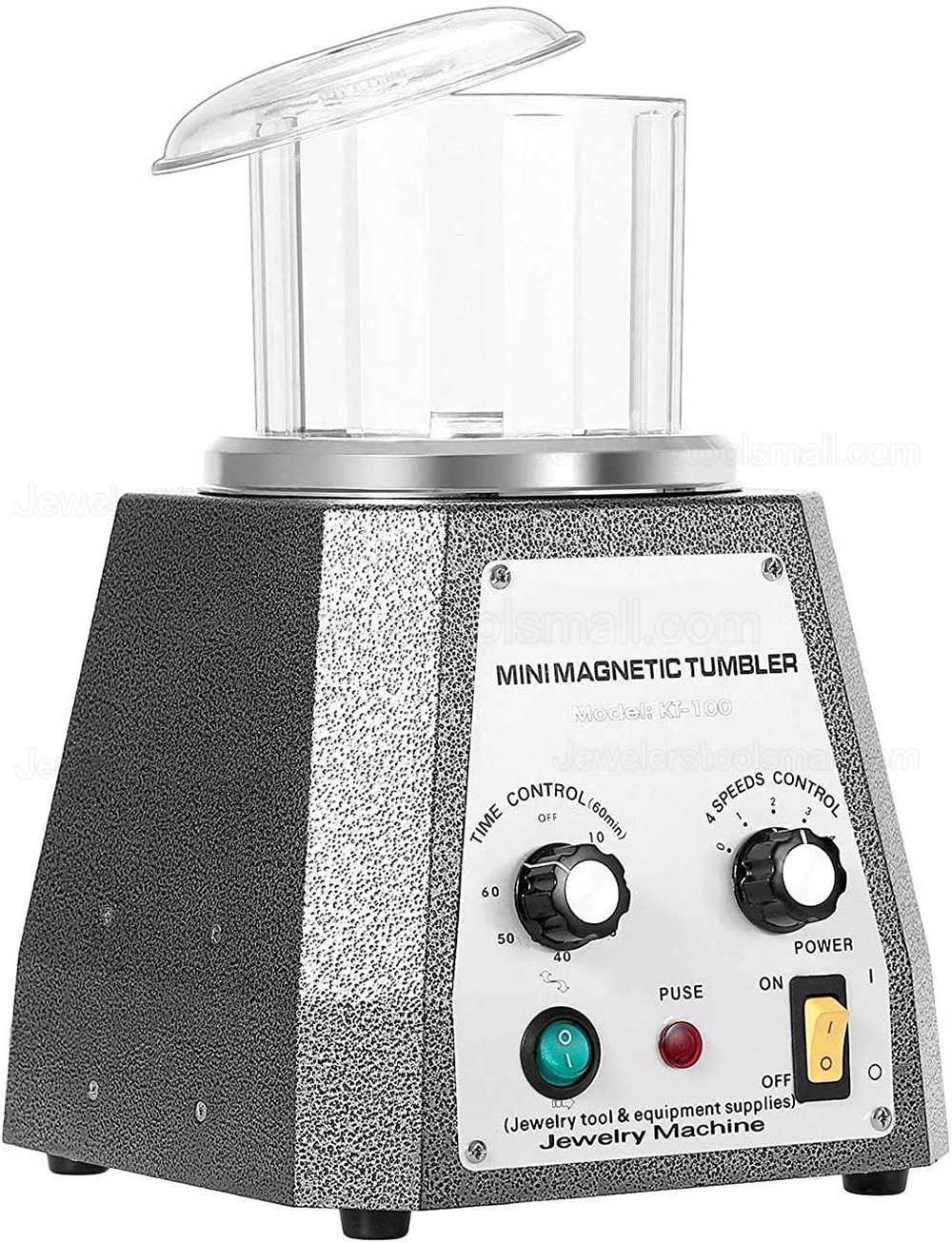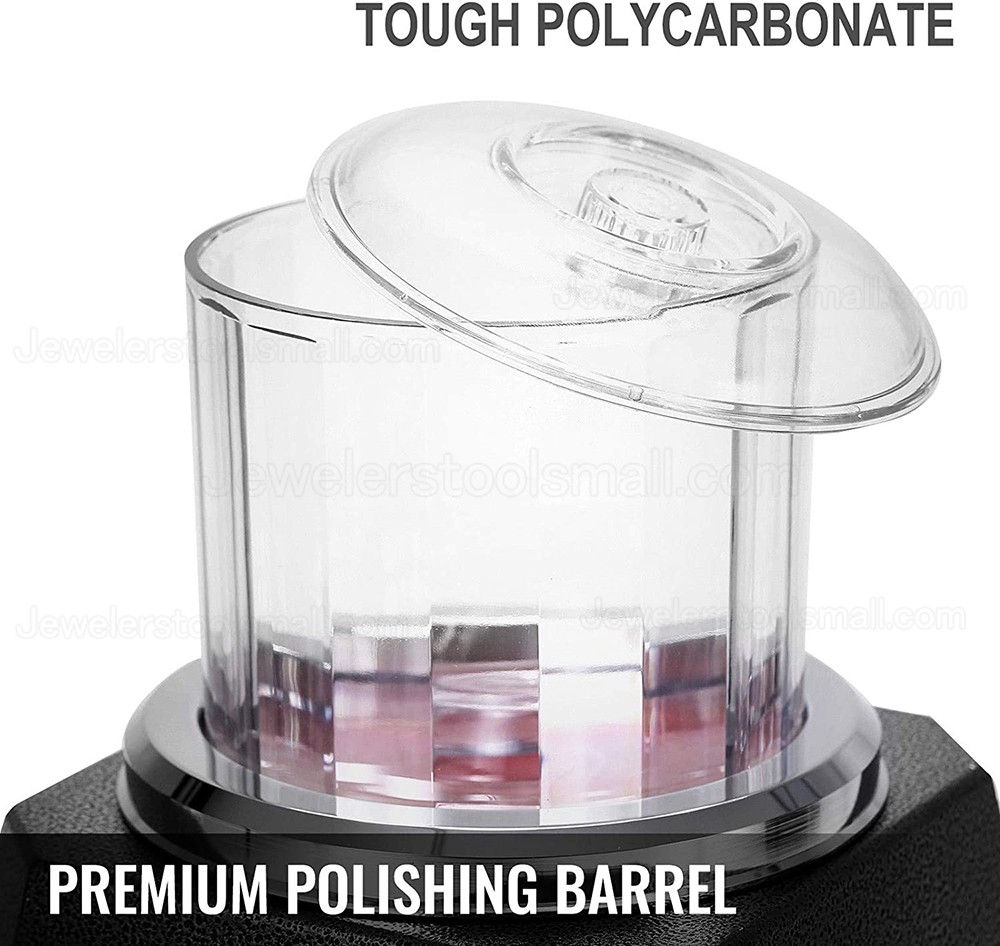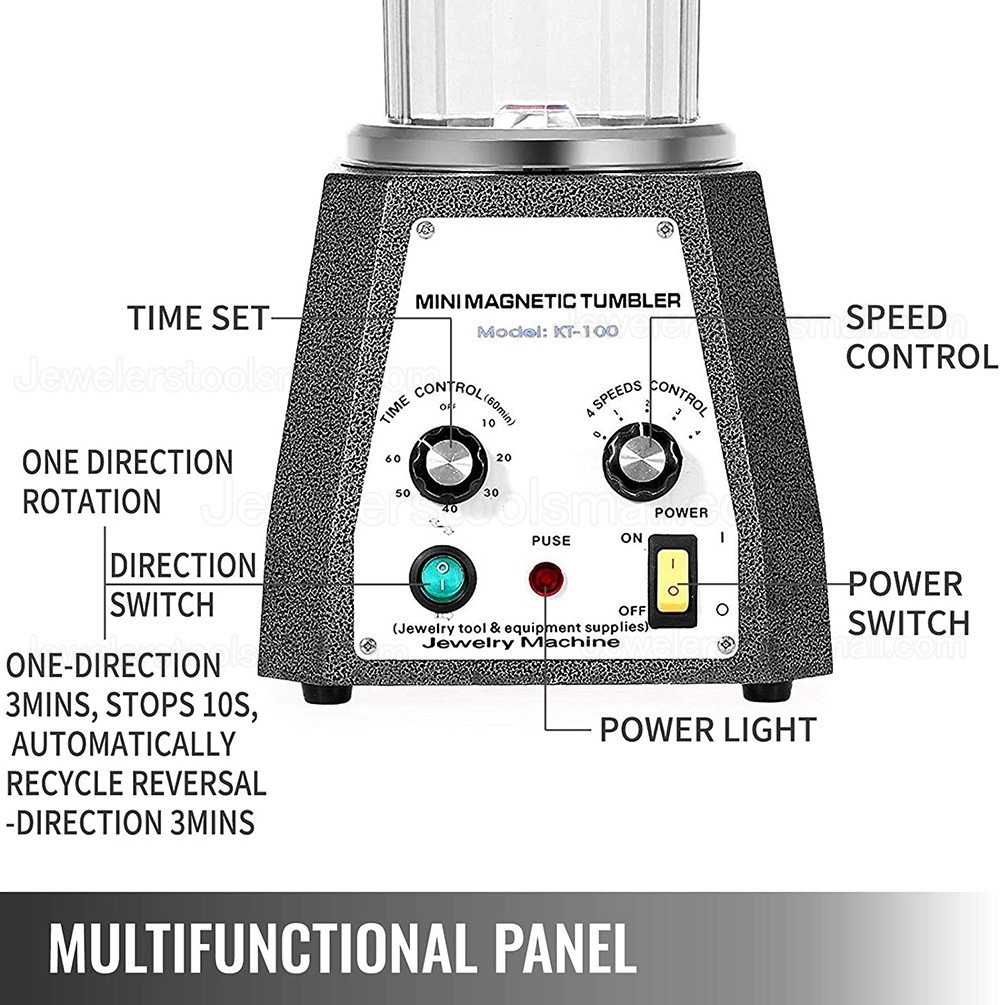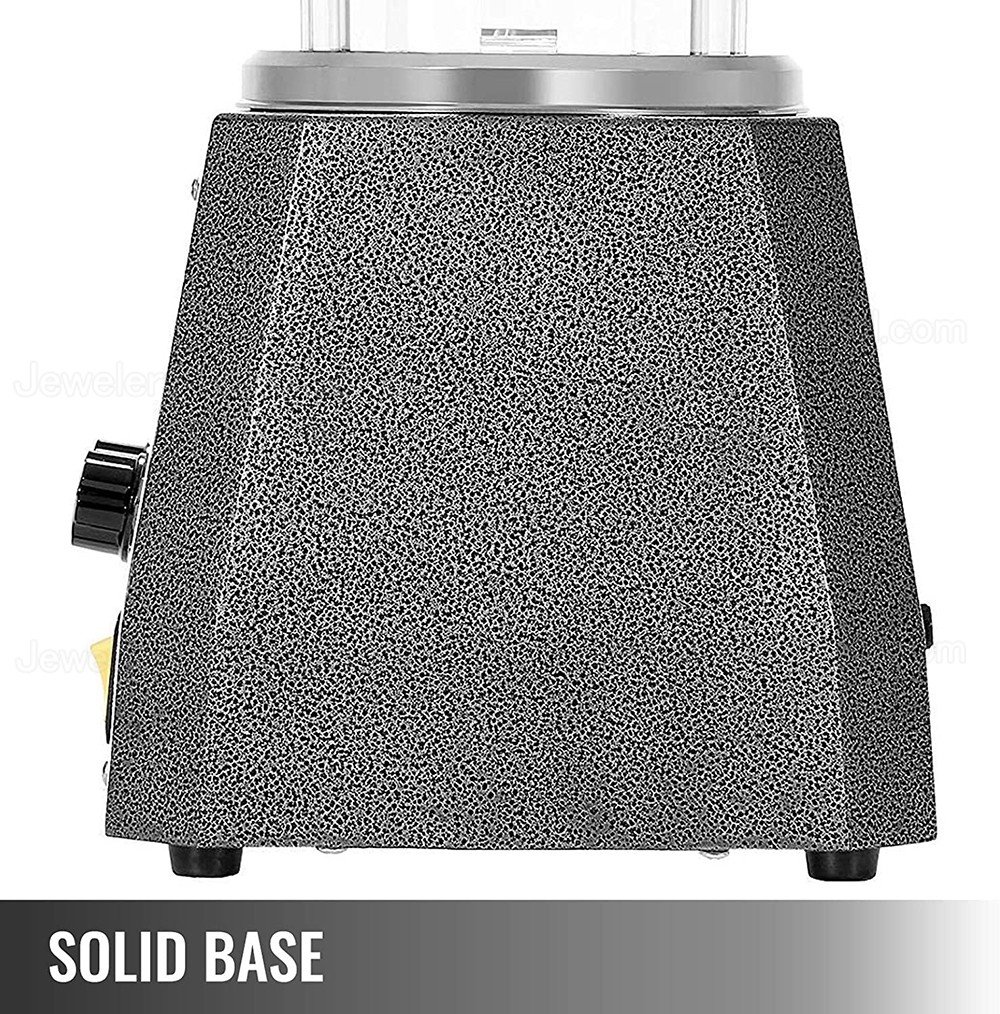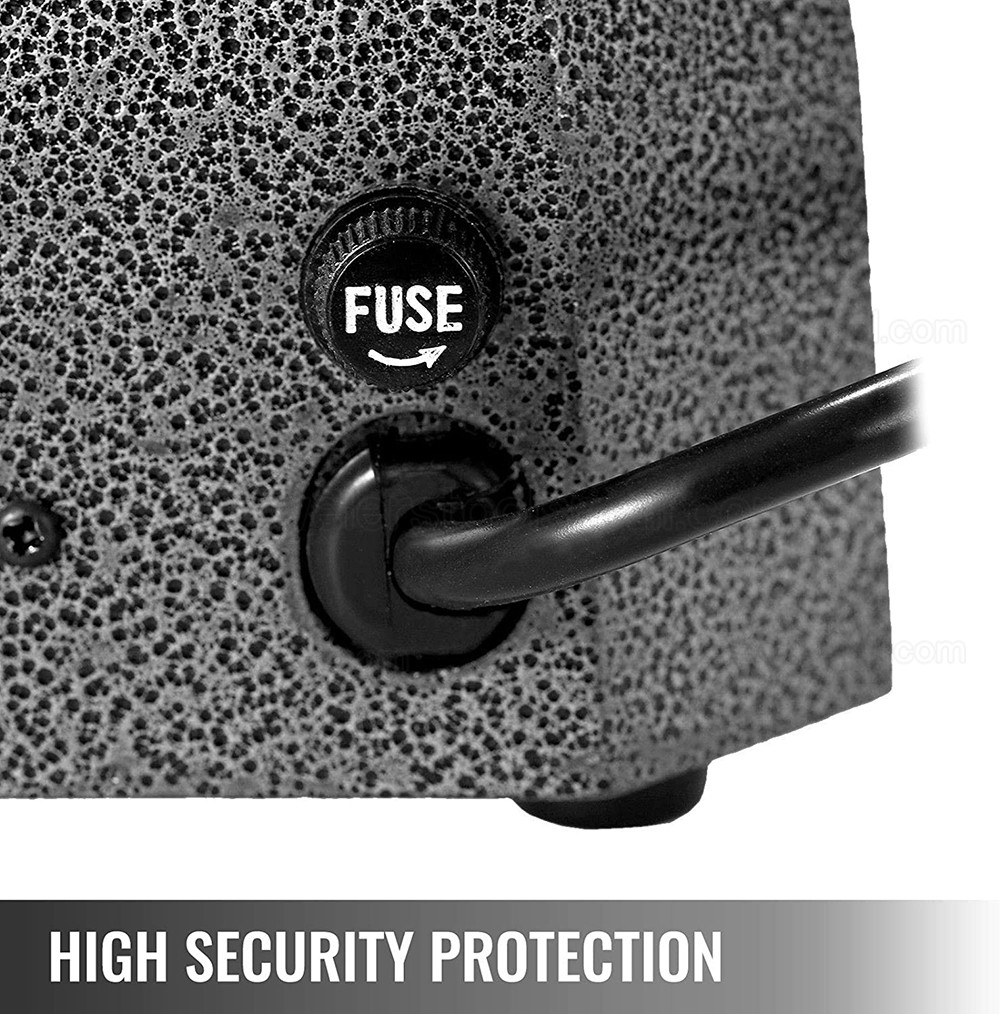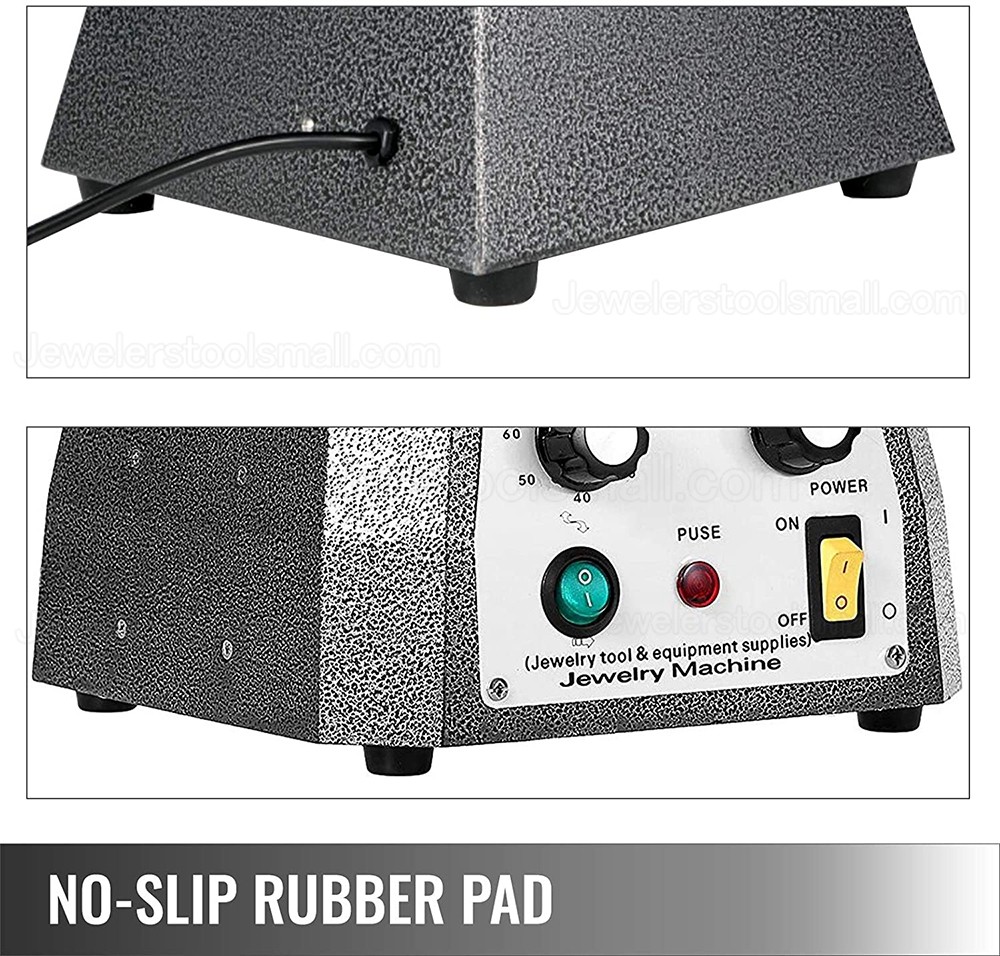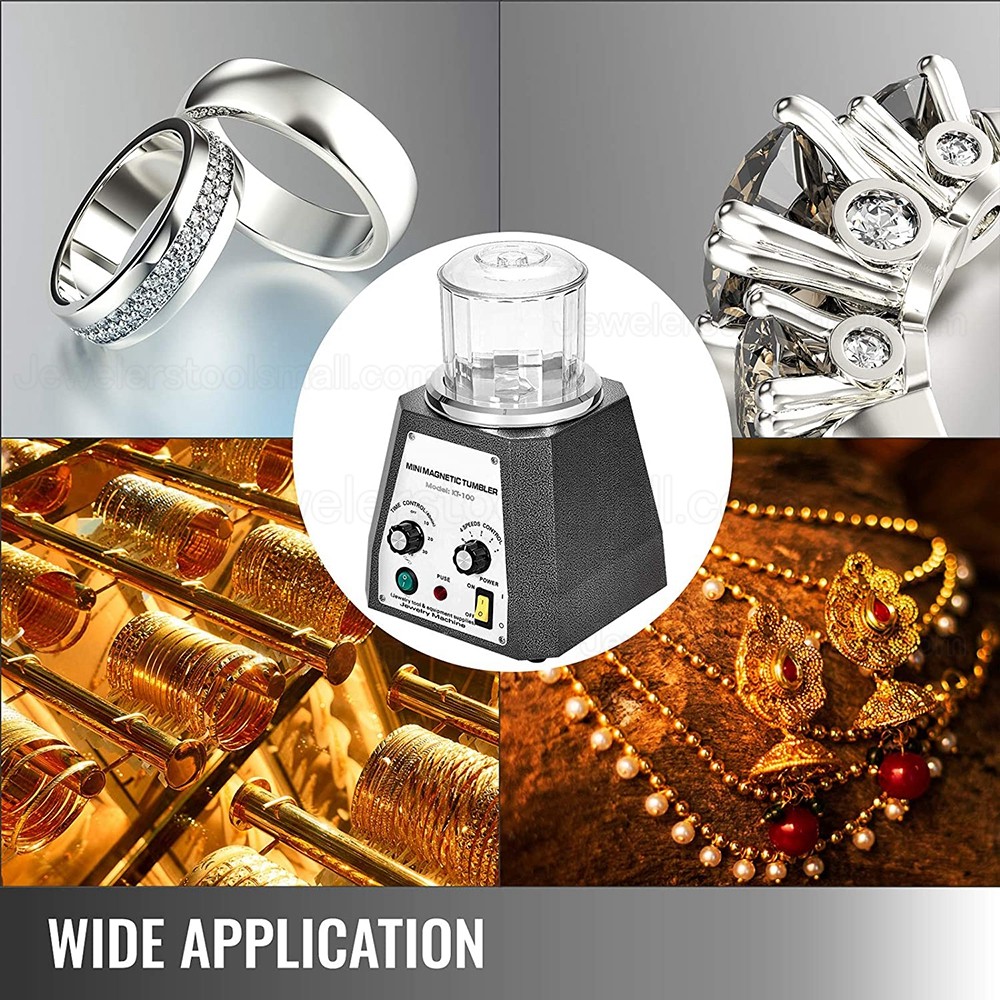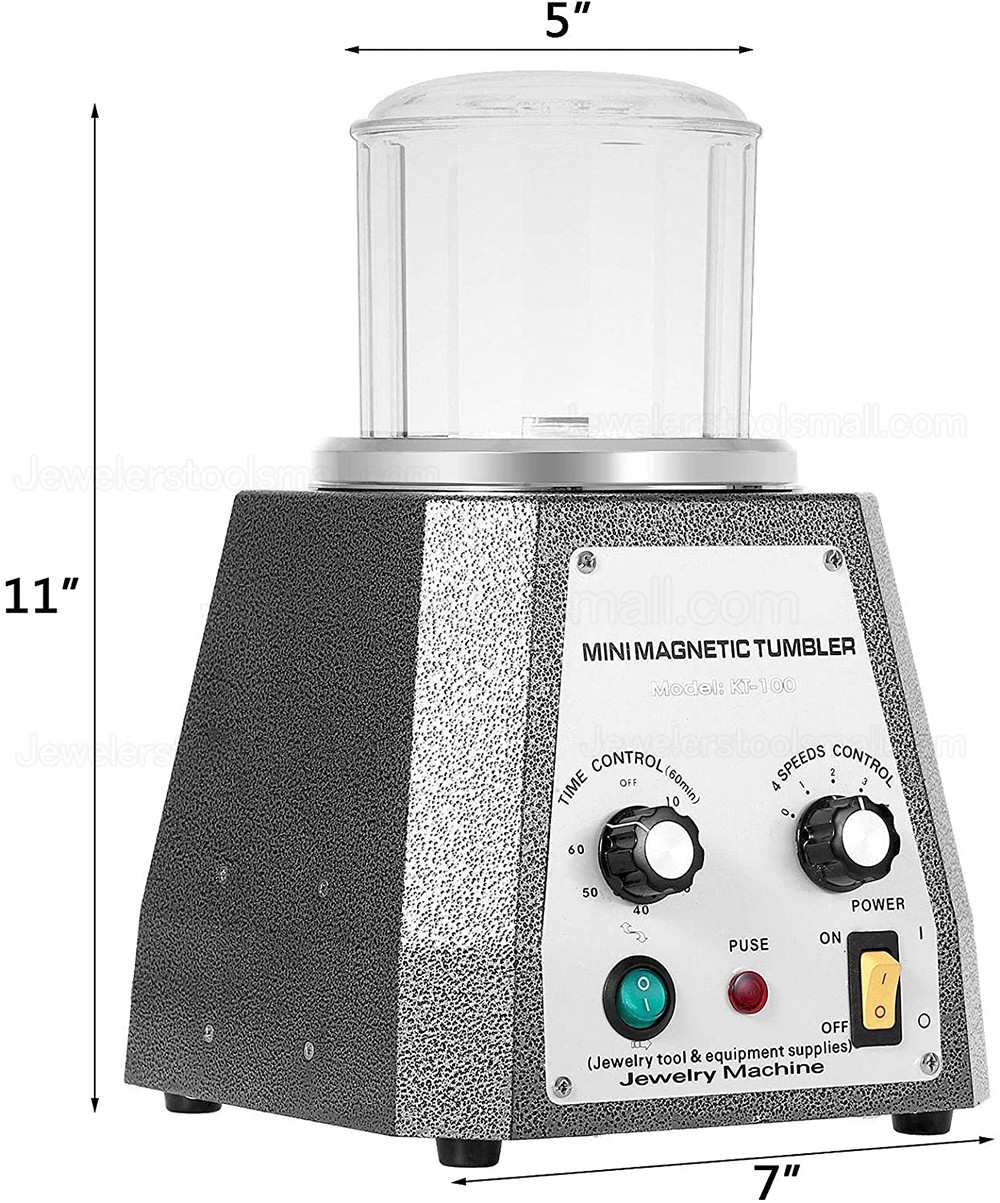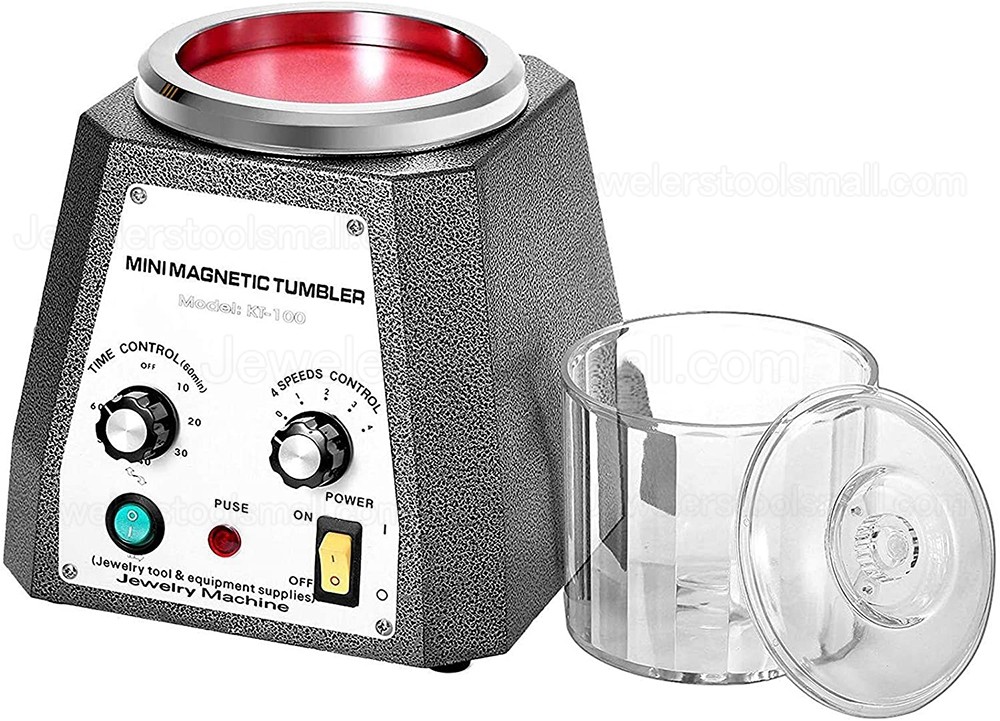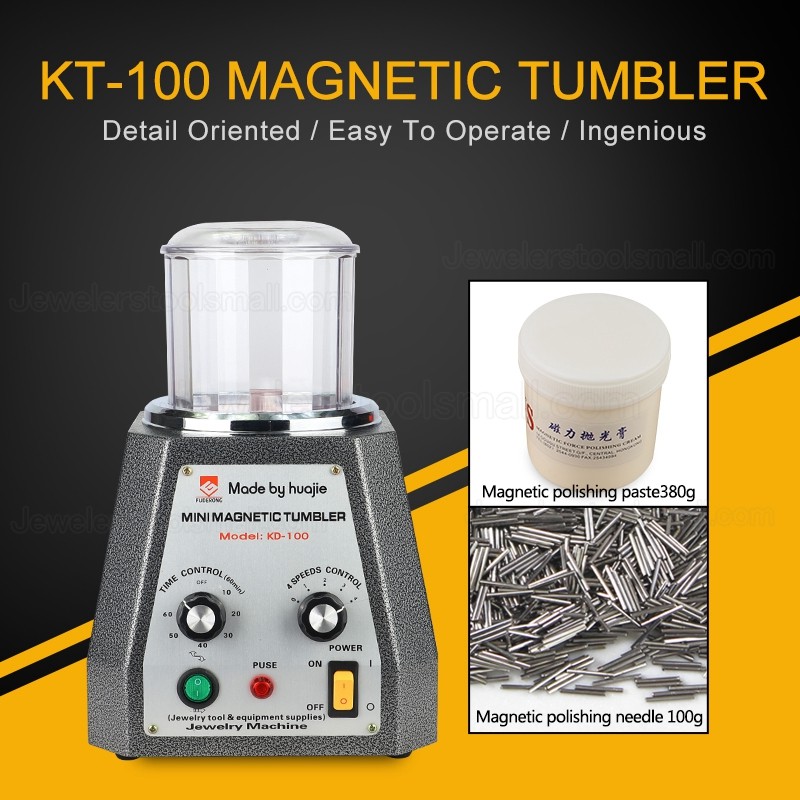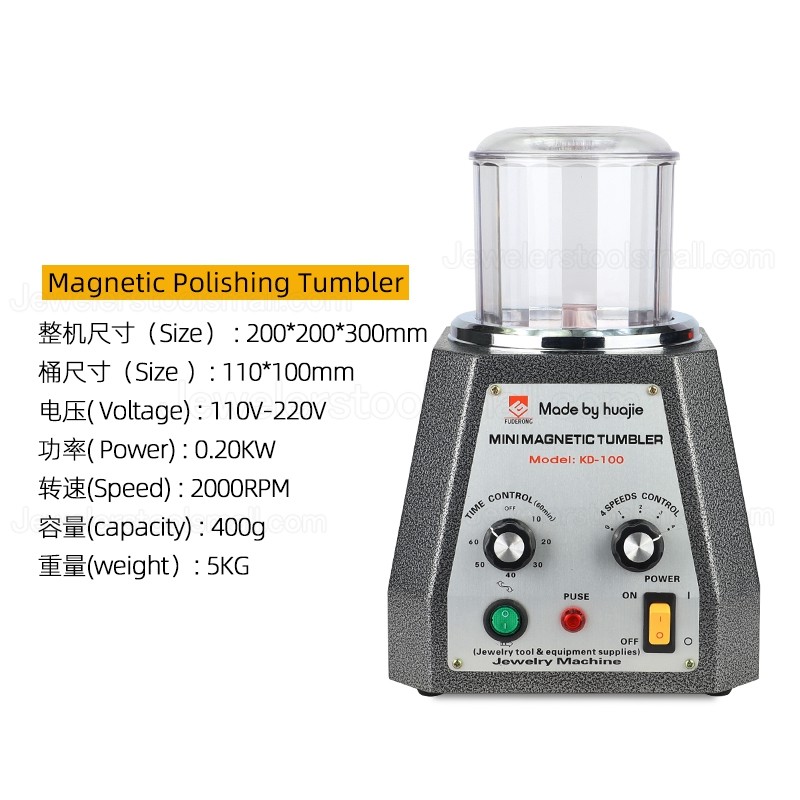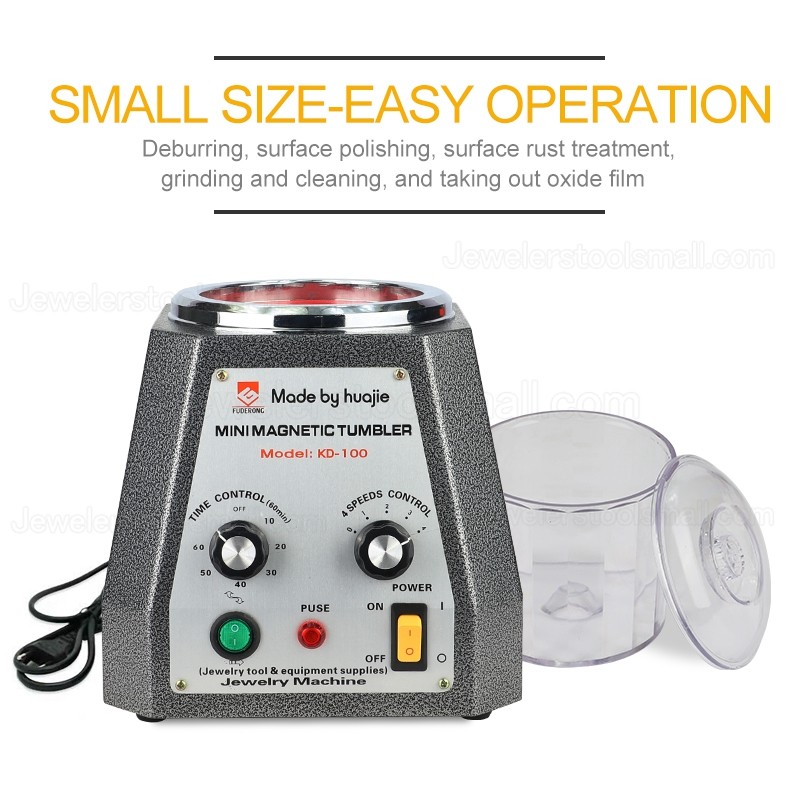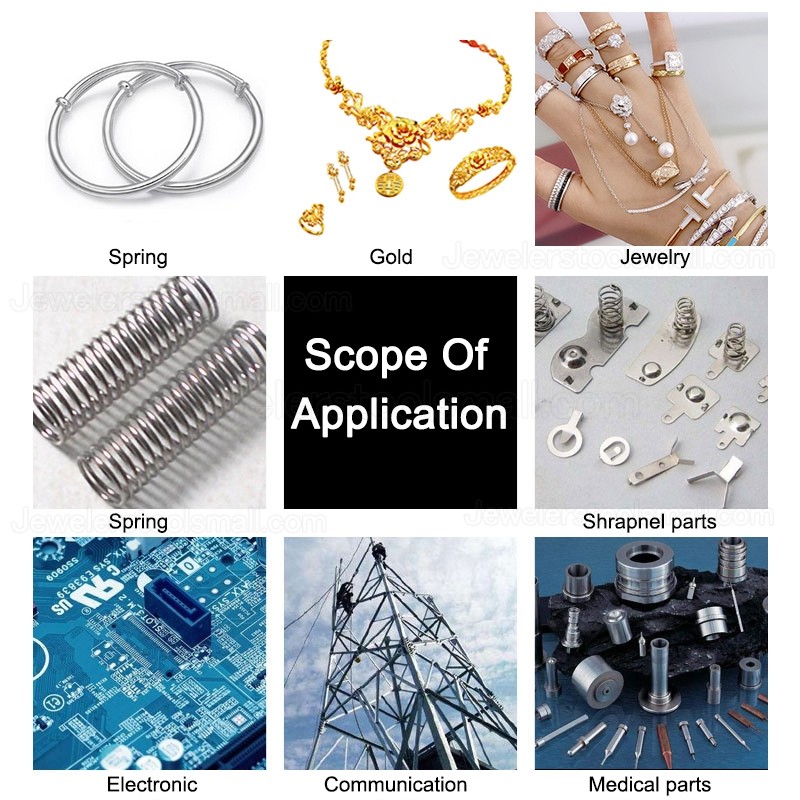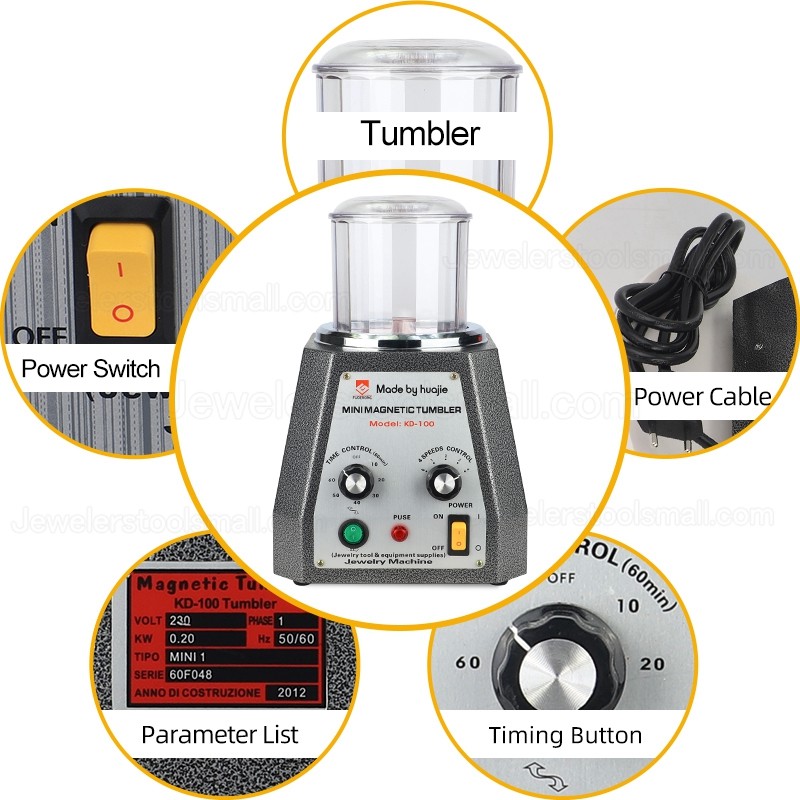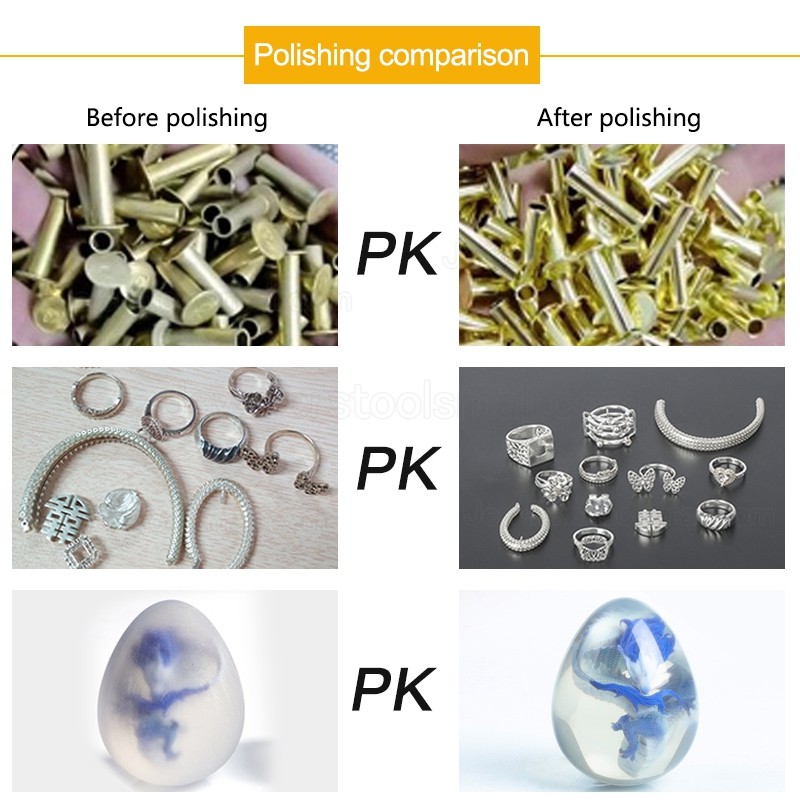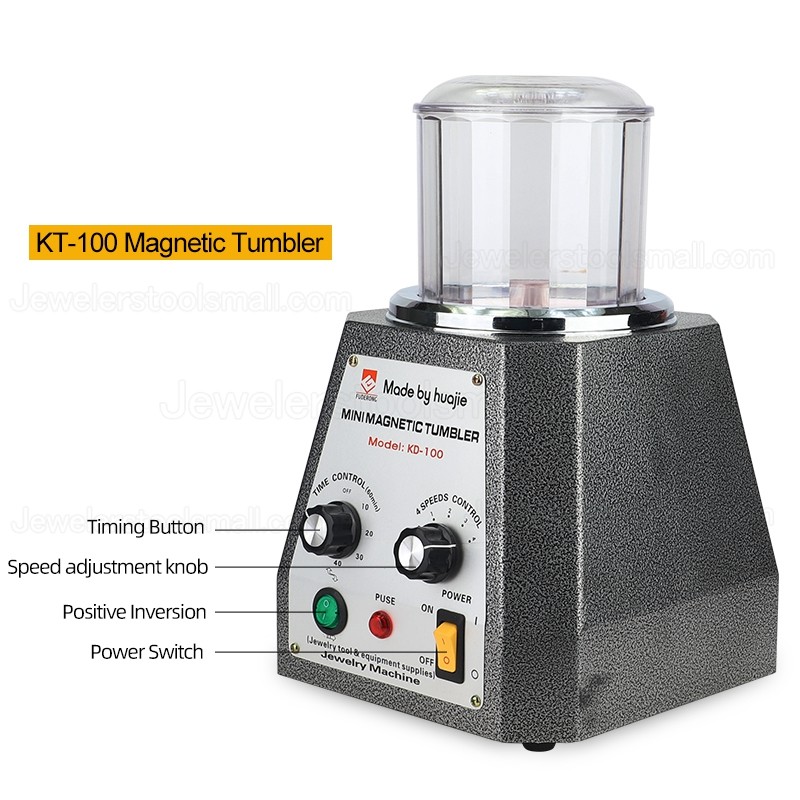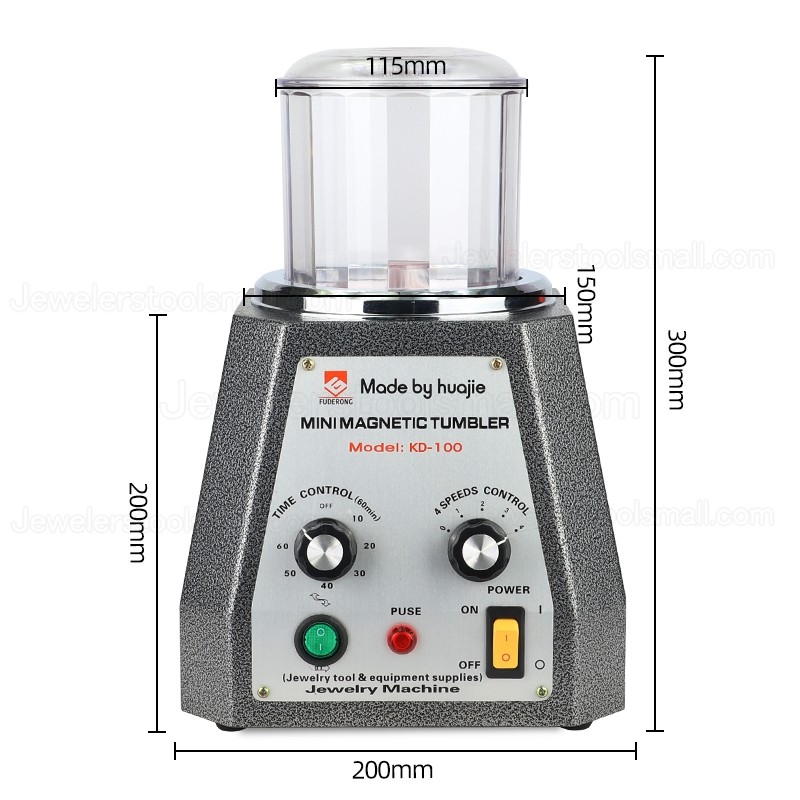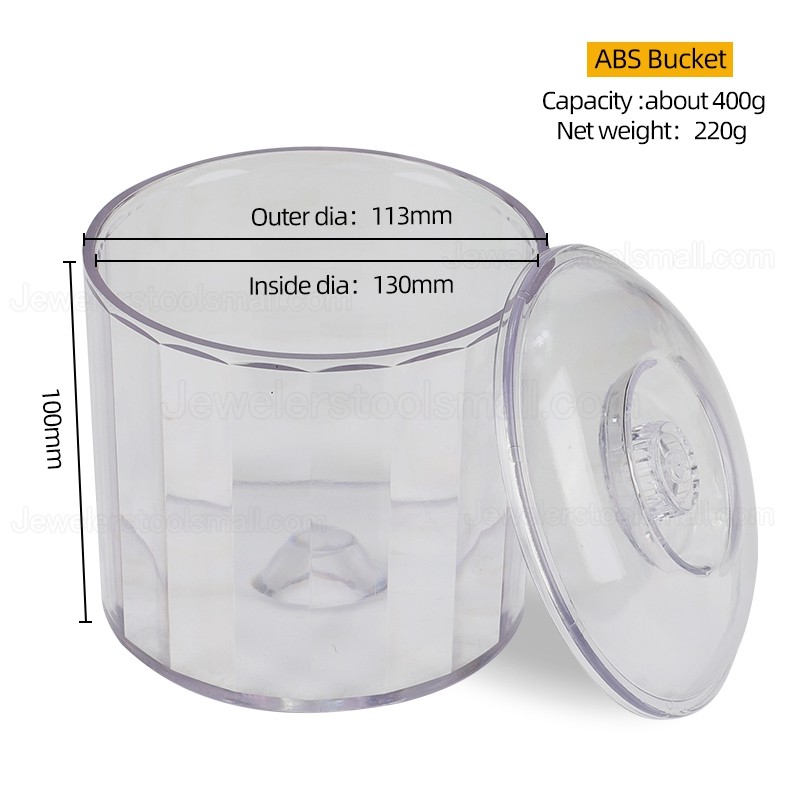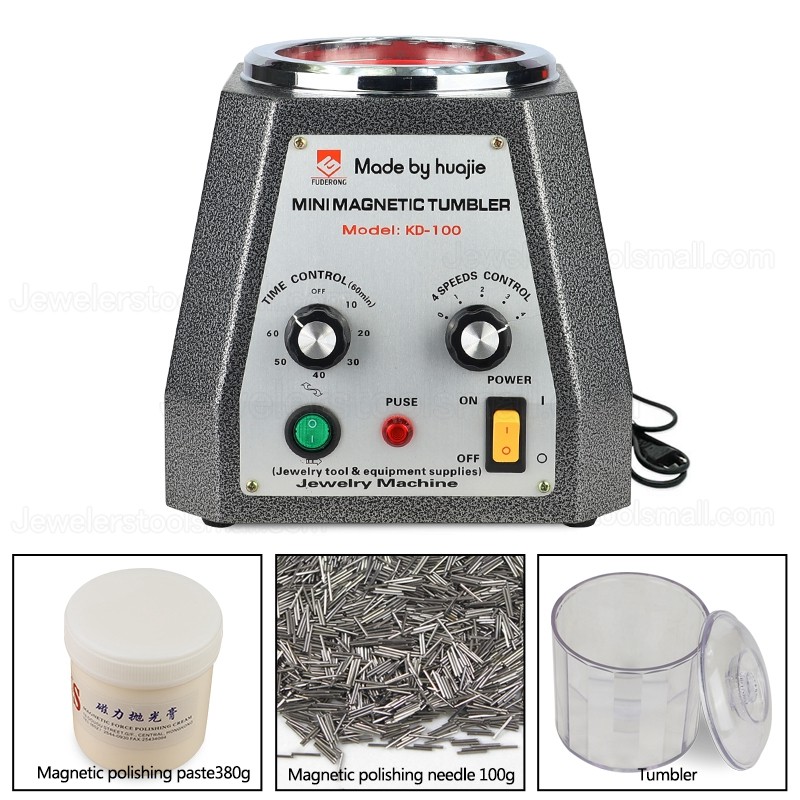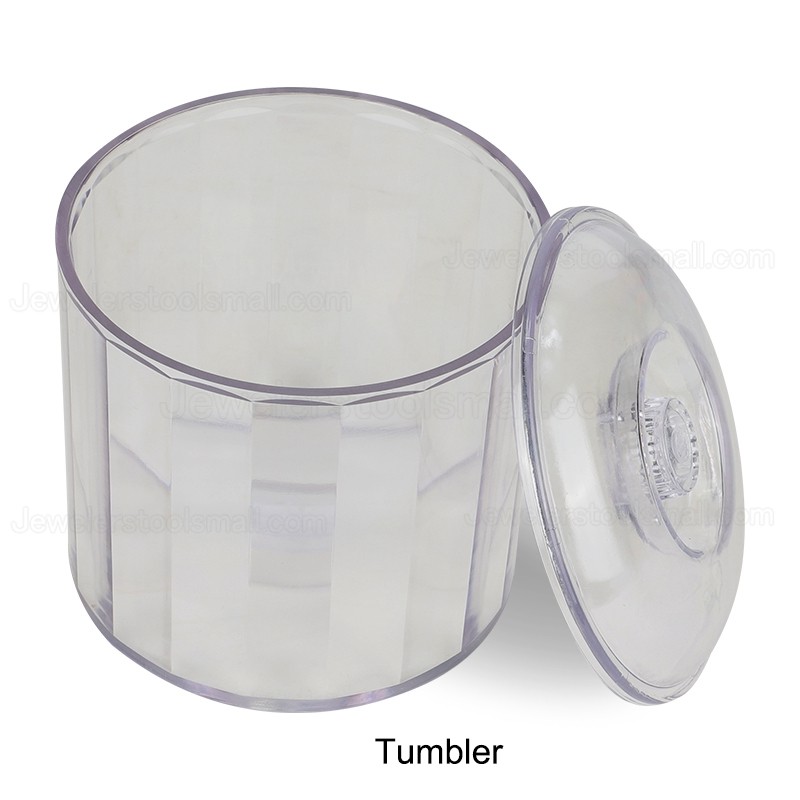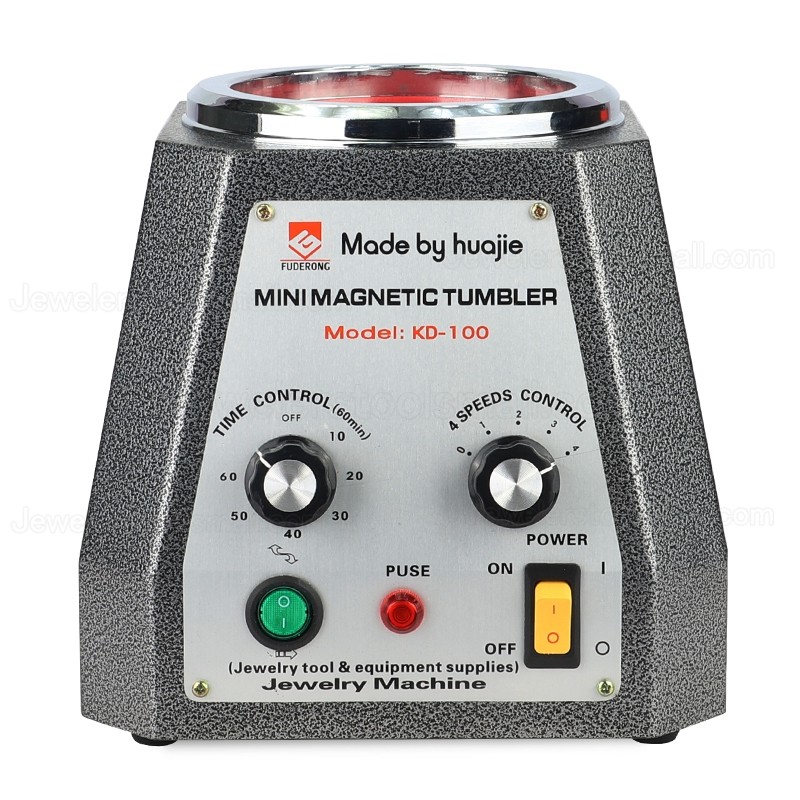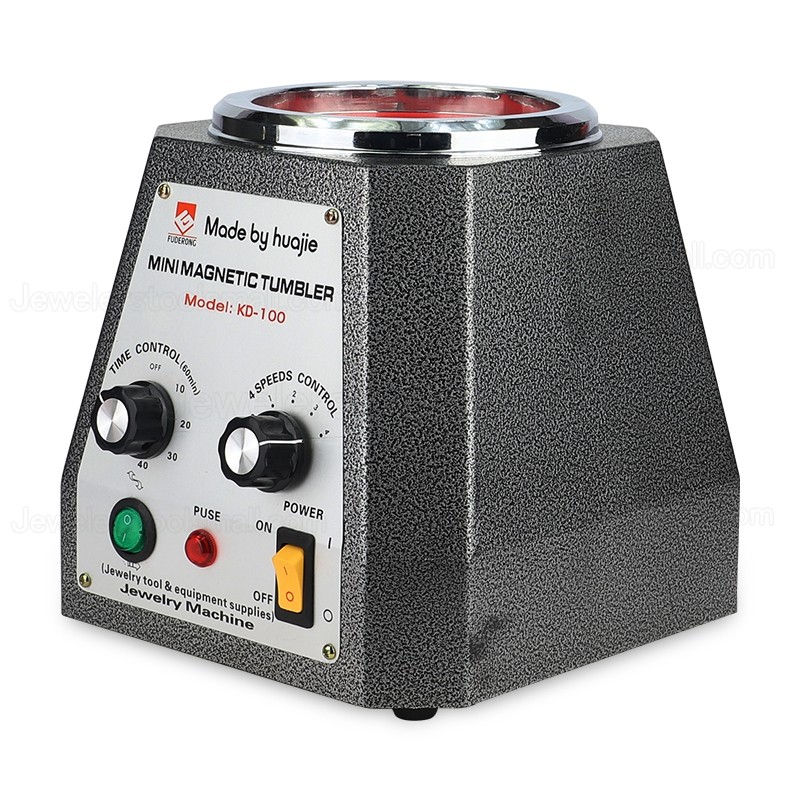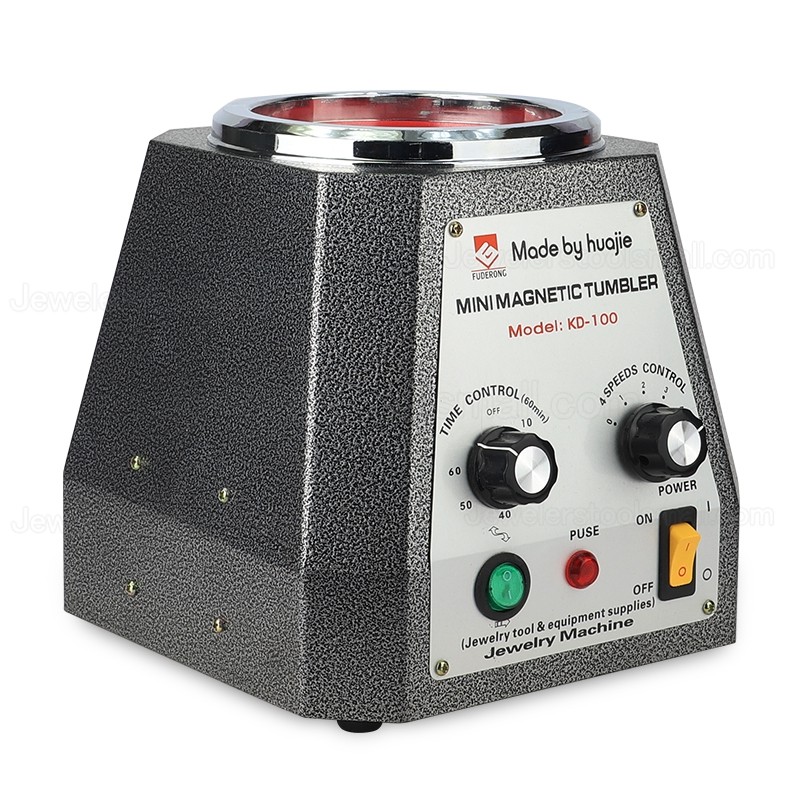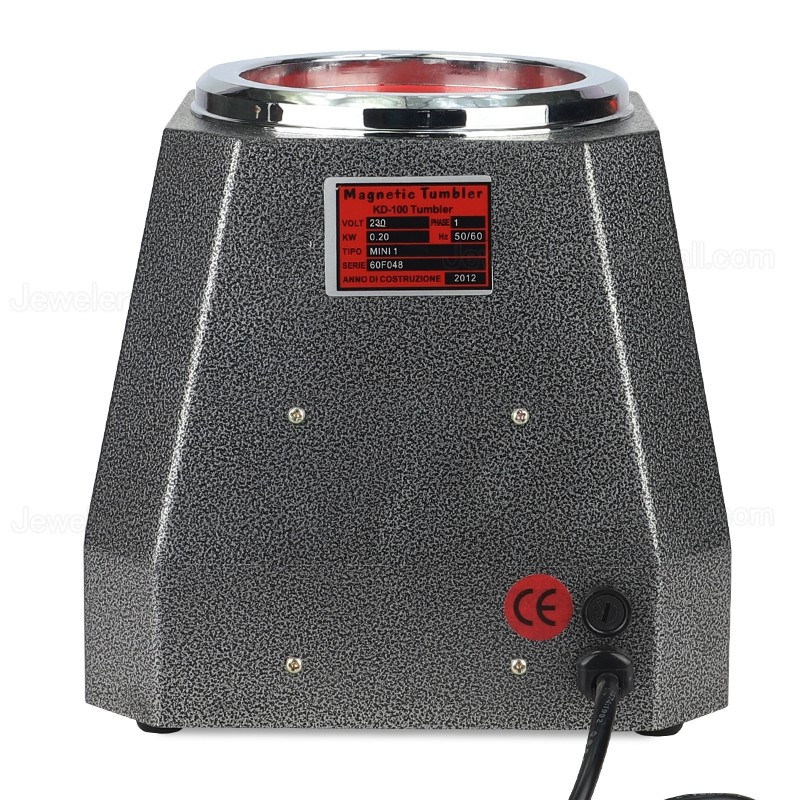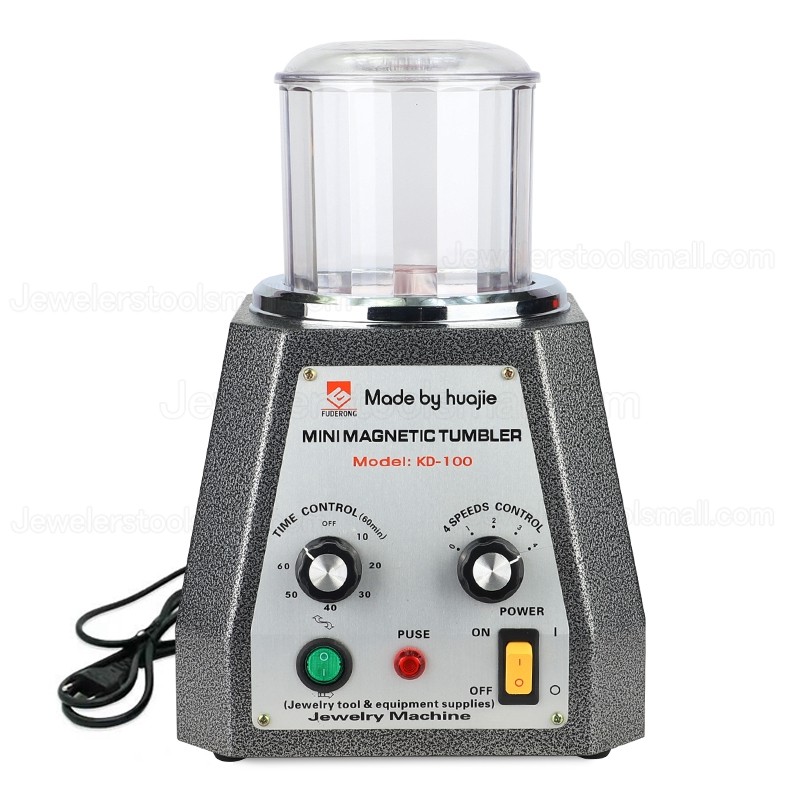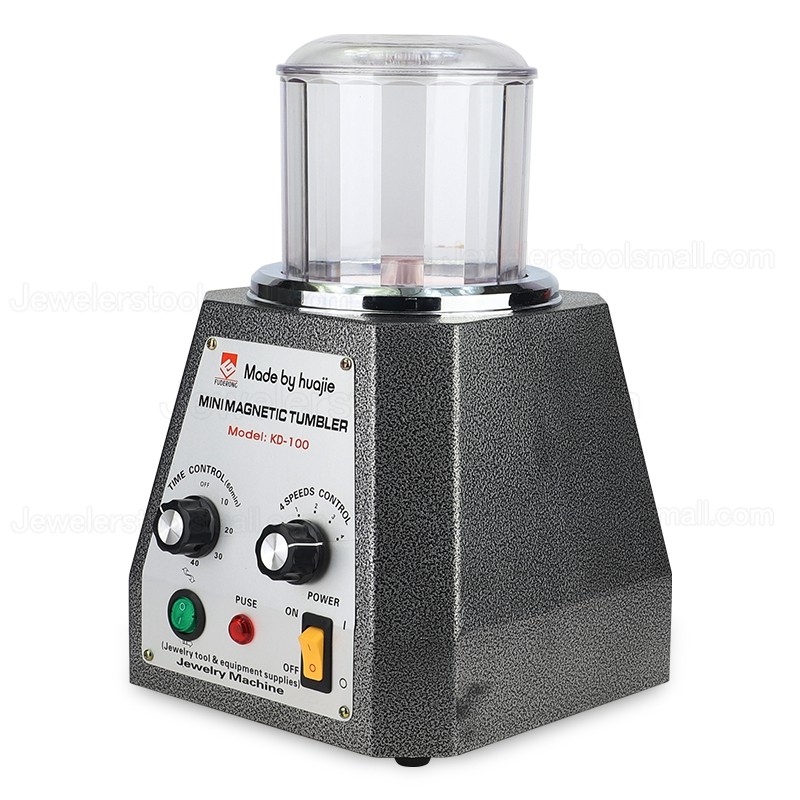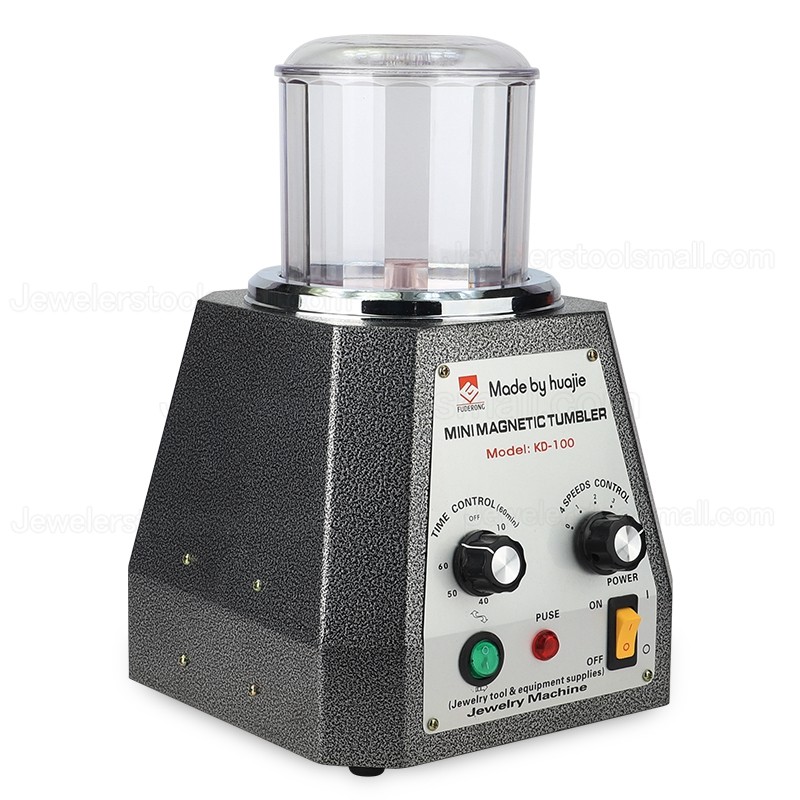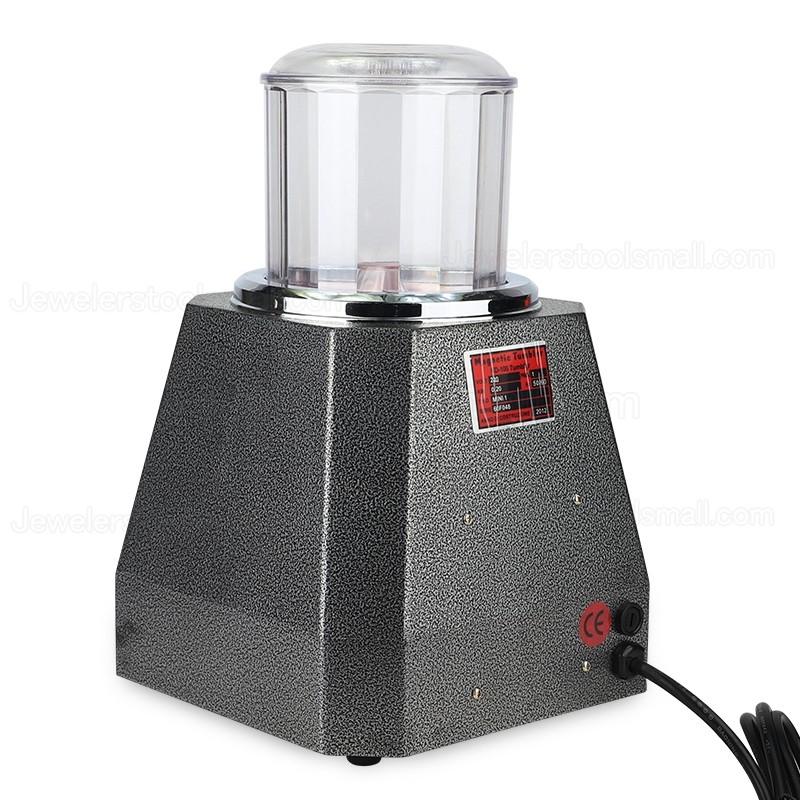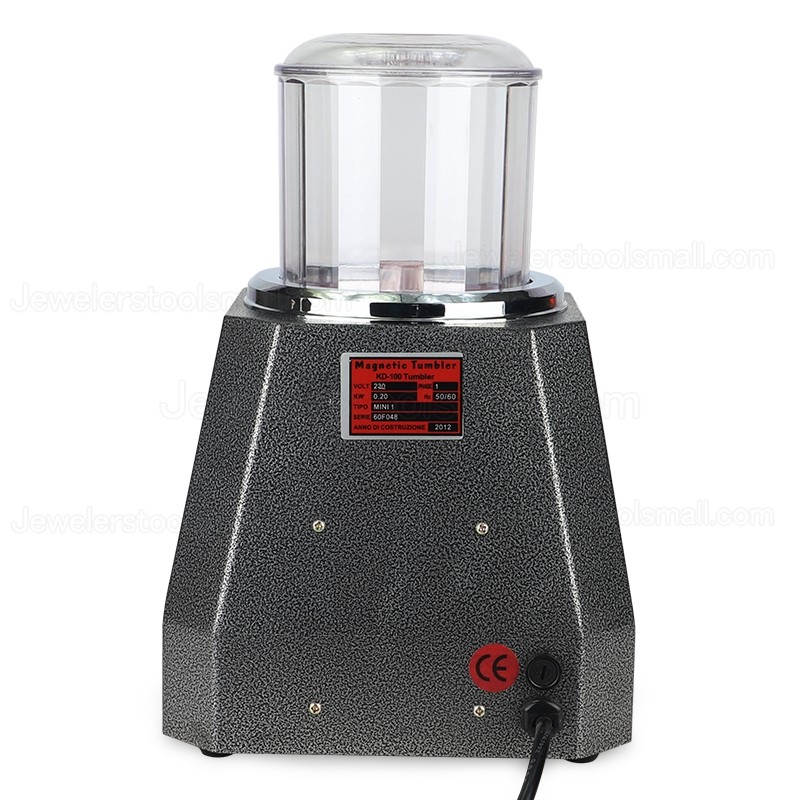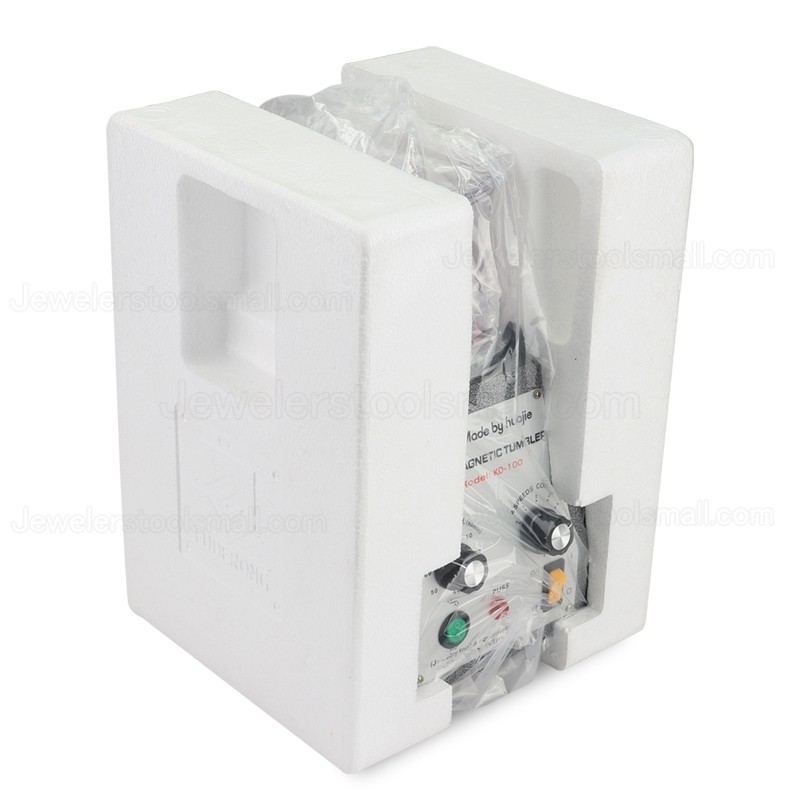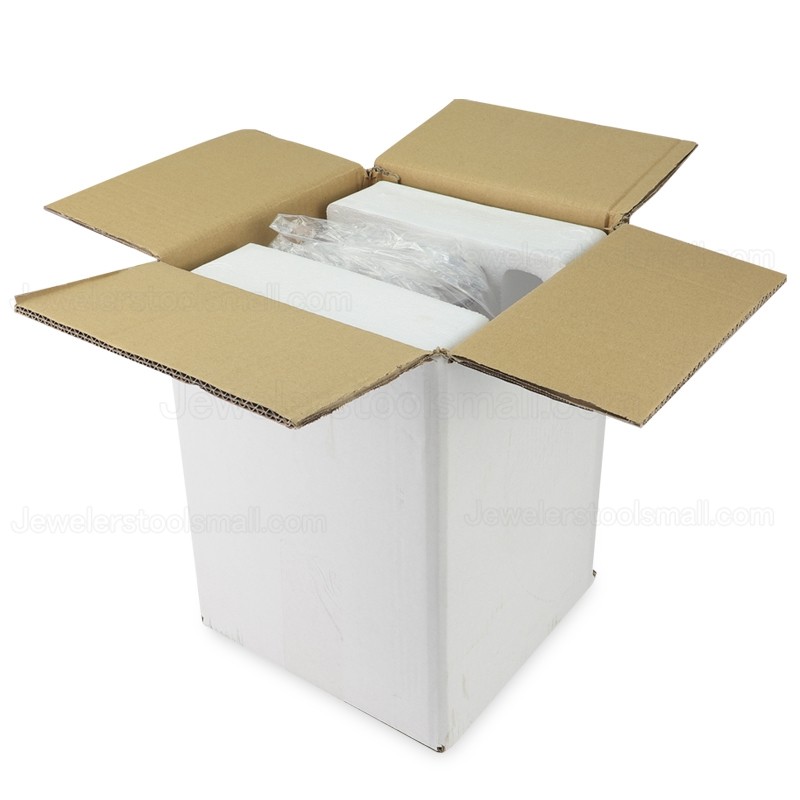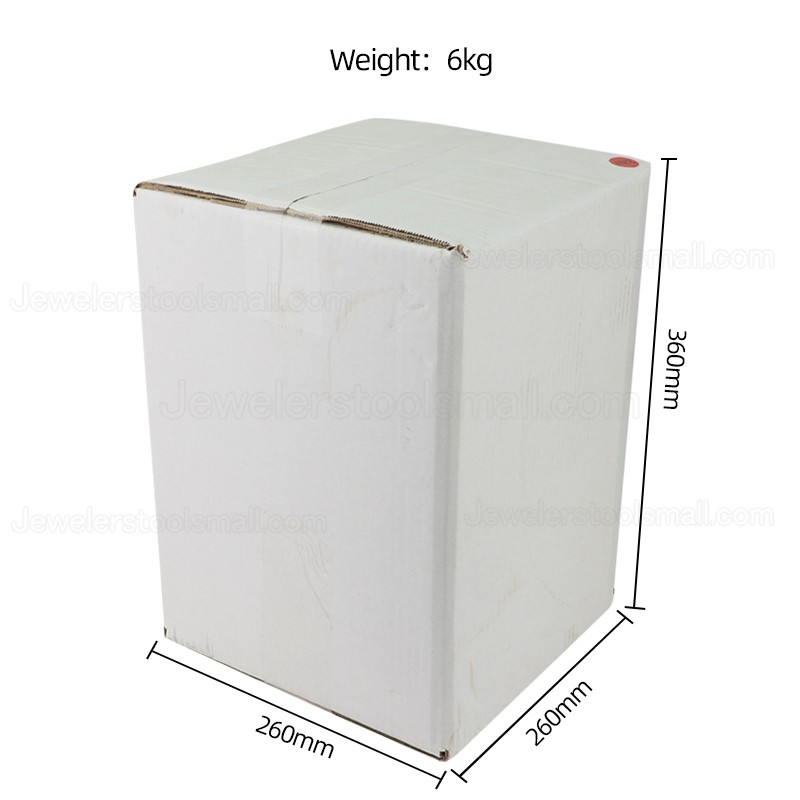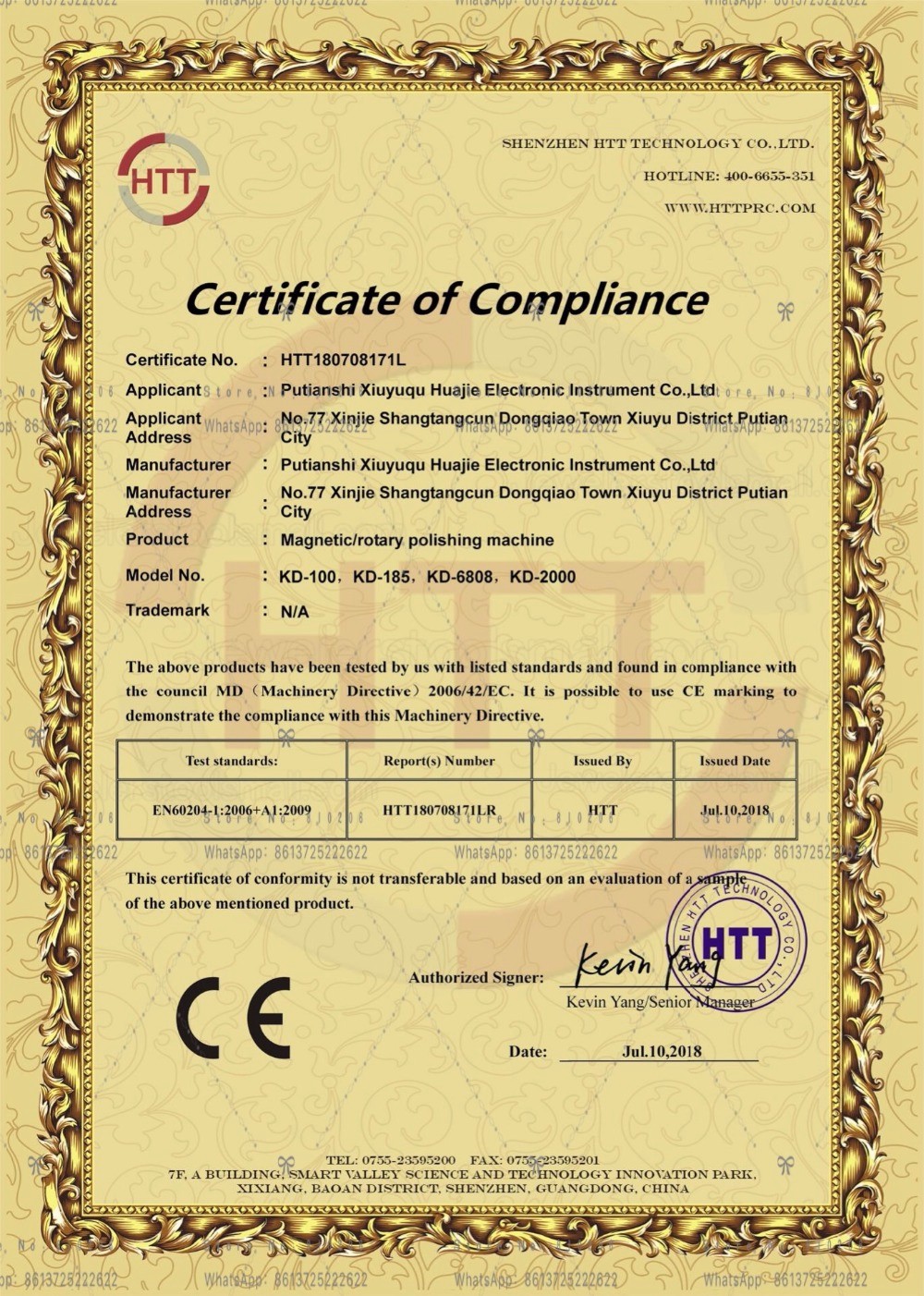 Jewelerstoolsmall.com supplies high-quality jewelry making tools for small and medium jewelers, goldsmiths, jewelry designers, refurbishers, jewellery repairers or hobbyists with fast global shipping and affordable price. If you have any questions or need help, please don't hesitate to contact us.
Andre Juneau – 03 Mar 2022



Satisfied with the purchase, in the work the truth has not yet been tried. And the seller is good, all the time was in touch, additionally sent to the Mail and instructions! Recommend
Vilma Ser – 11 Feb 2021



I liked using the magnetic pin tumbler very much. It polished my projects just fine. I would recommend it to anyone.
Administrator : We are so happy to hear that and thank you so much for your positive feedback. Any problem do free to contact us.
Robert Dees – 11 Feb 2021



Can you use different types of shot, other than what it comes with? If so, what types can be used? Has anyone tried mixed shot?
Administrator : Any shape of shot works as long as it steel. The internal magnet must be able to pull around the bowl.