1.5kg x 0.01g Digital Scale Balance Counting Table Top Laboratory Balance Jewelry Scale
1.5kg x 0.01g Digital Scale Balance Counting Table Top Laboratory Balance Jewelry Scale
Product Features
1.High-precision straining resistance sensor can connected the computer data transfer and thermal printer.
2.Baud rate has 1200 2400 4800 9600 19200 38400 can be chosen.
3.Unit hiding function Strong anti-overload function,Optional power saving mode.
4.With LCD display, blue back light (optional) Operating temperature: 10 to 60 ℃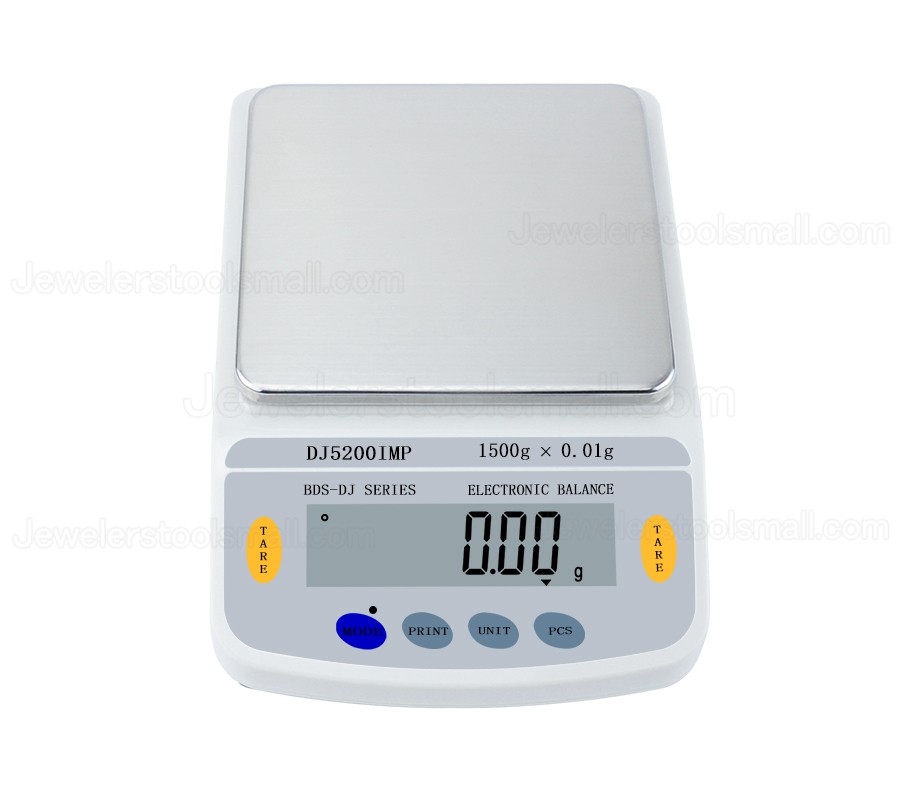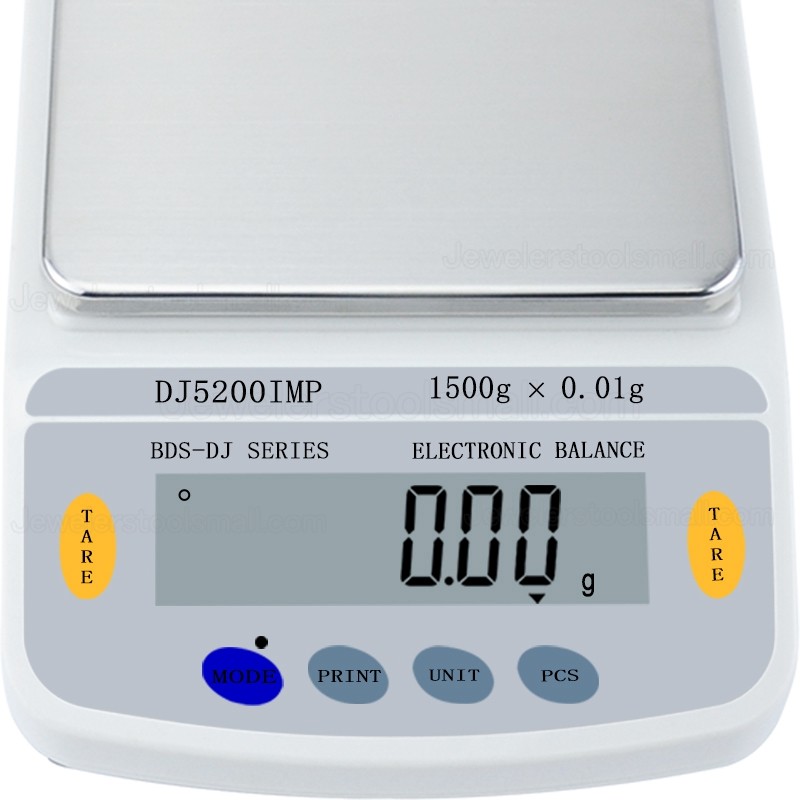 Main function
Tare, Calibration, PCS, Percentage, Units conversion, Automatic fault detection, Output.
Units : g/oz/ozt/dwt/gn/tl
Measure weight range /Capacity: 0.01 gram- 1500 grams
Scale size : 173*240*70mm
Scale color : white
Power : 220V/50Hz/ 14W