45W Jewelry Rotary Tumbler 3kg 6.6Lbs Capacity Jewelry Polishing Finishing Polishing Machine Mini Polisher Tumbler
NO.:
KD-6808

4 reviews
|
Write a review
Latest price:
$178.50
Buy It Now:
$119.00
45W Jewelry Rotary Tumbler 3kg 6.6Lbs Capacity Jewelry Polishing Finishing Polishing Machine Mini Polisher Tumbler
This rotary tumbler is quite simple to operate and gives an excellent finish to materials such as rocks, stones, coins, clean cartridges, polish brass, etc. It has a clear barrel with a locking bar closure. It is excellent for studio and small jewelry projects like gold and silver jewelry polishing.

Features;
Durable & Reliable Material:
The 3 kg rotary tumbler, made of tough polycarbonate, has the leak-proof function and long service life. Roller Size: Φ14 cm x 15 cm, Maximum Workload: 3KG, Power: 45W.

Powerful Performance:
Take the principle of centrifugal motion, high-efficiency polishing, improve work efficiency 5 to 10 times. This jewelry tumbler utilizes iron beads or steel balls to work on the surface of the workpiece. This rotary tumbler can improve the workpiece's specification precision and geometrical shapes and make the surface of the workpiece smooth and gloss.

Flexible Adjustment:
The jewelry polisher tumbler with bidirectional rotation and 5 speeds & timer from 10-60 minutes. The working time and speed can be adjusted according to different materials and different surface requirements.

User-friendly Design:
The tightly designed buckle has good airtightness, worry-free. The bottom of the jewelry tumbler machine adopts wear-resistant rubber pad: non-slip, stable & shock-proof.

Various Application:
Ideal for jewelry, steel, iron, copper, zinc, aluminum, magnesium alloy materials such as surface polishing, chamfering, trimming, rough finishing, precision polishing, removing black spots and fine grinding.Maintenance: 1: When the polishing liquid splash on the machine, it should be promptly wiped to prevent the machine's damage. 2: Clean the machine with a rag after using.


Specifications:
Voltage: 110V/220V
Power: 45W
Capacity: 6.6 lb
Hole diameter: 3.15 inch
Glass barrel dimensions: 6 in x 6 in
Weight: 3.3 lb
Package size: 23 x 17.5 x 23 cm/9.05 x 6.89 x 9.05 inch
Weight: 6 kg


Package Content:
1 x Polisher Base
1 x Polishing Tank
1 x Chain
1 x Seal Ring
1x LB Polishing Beads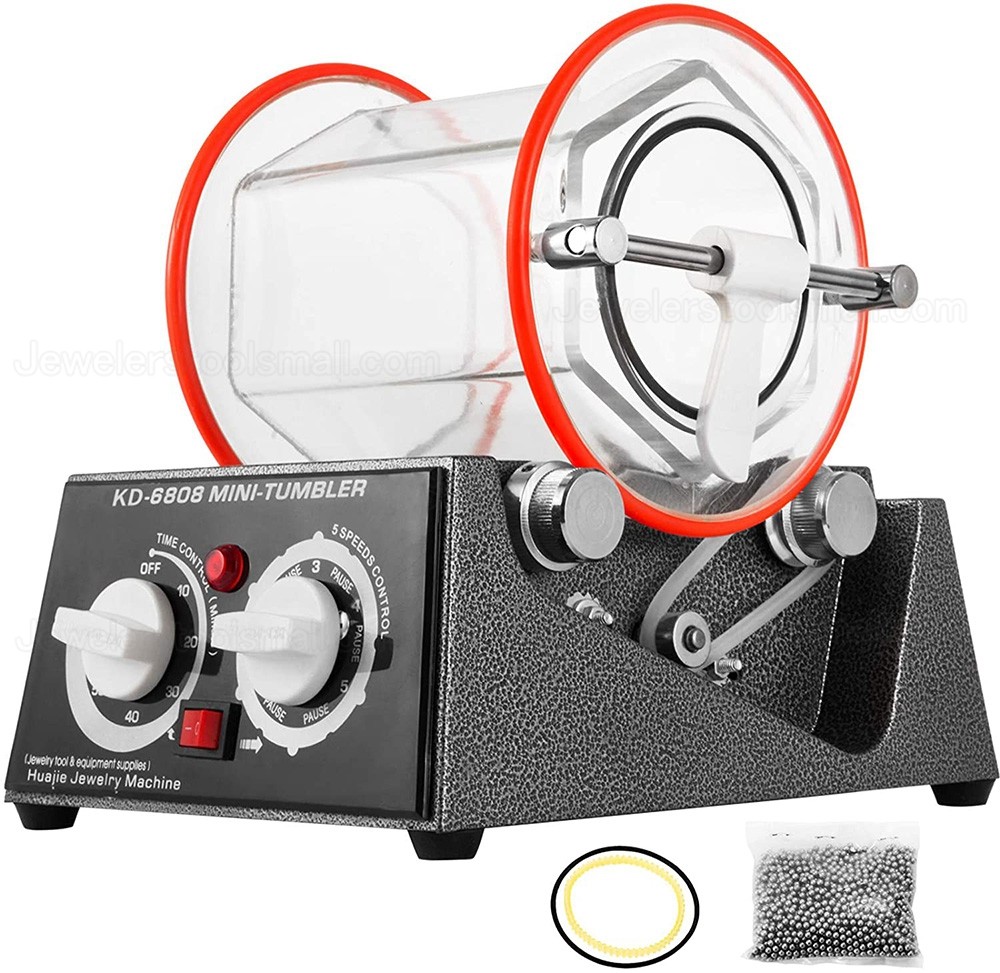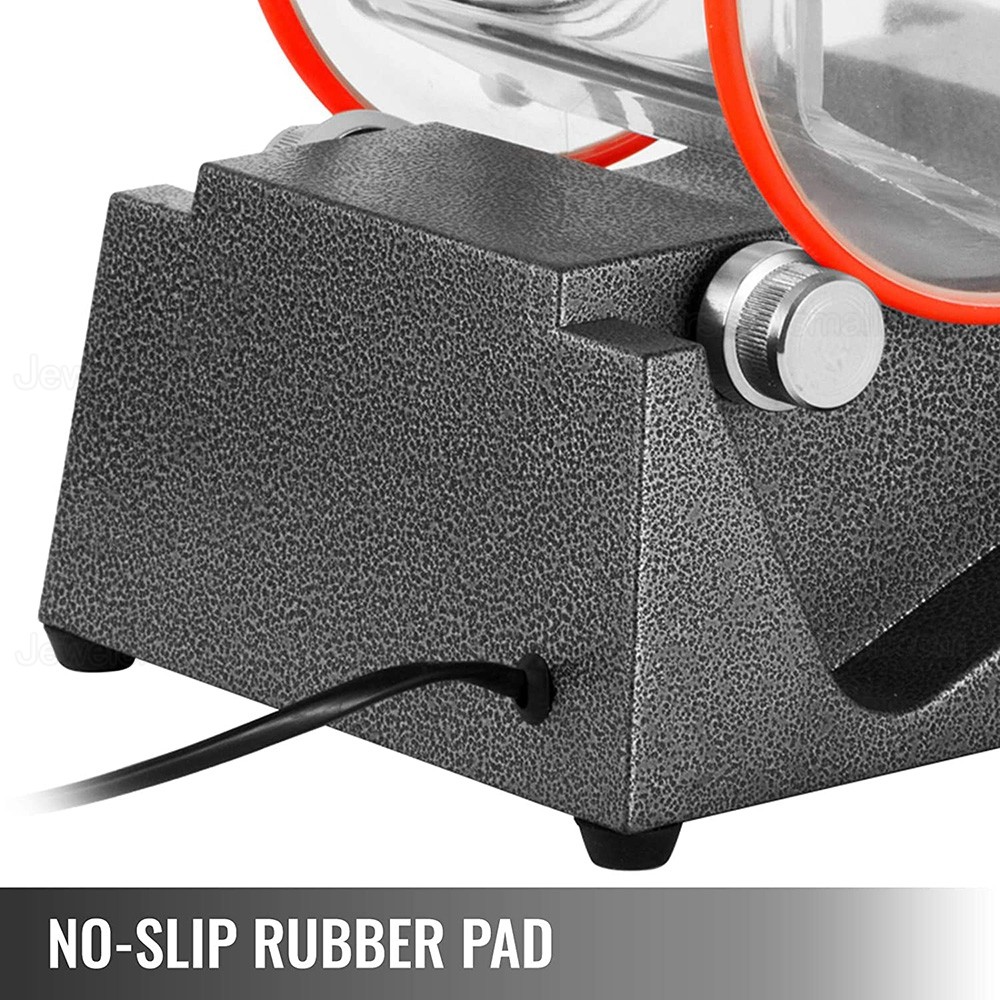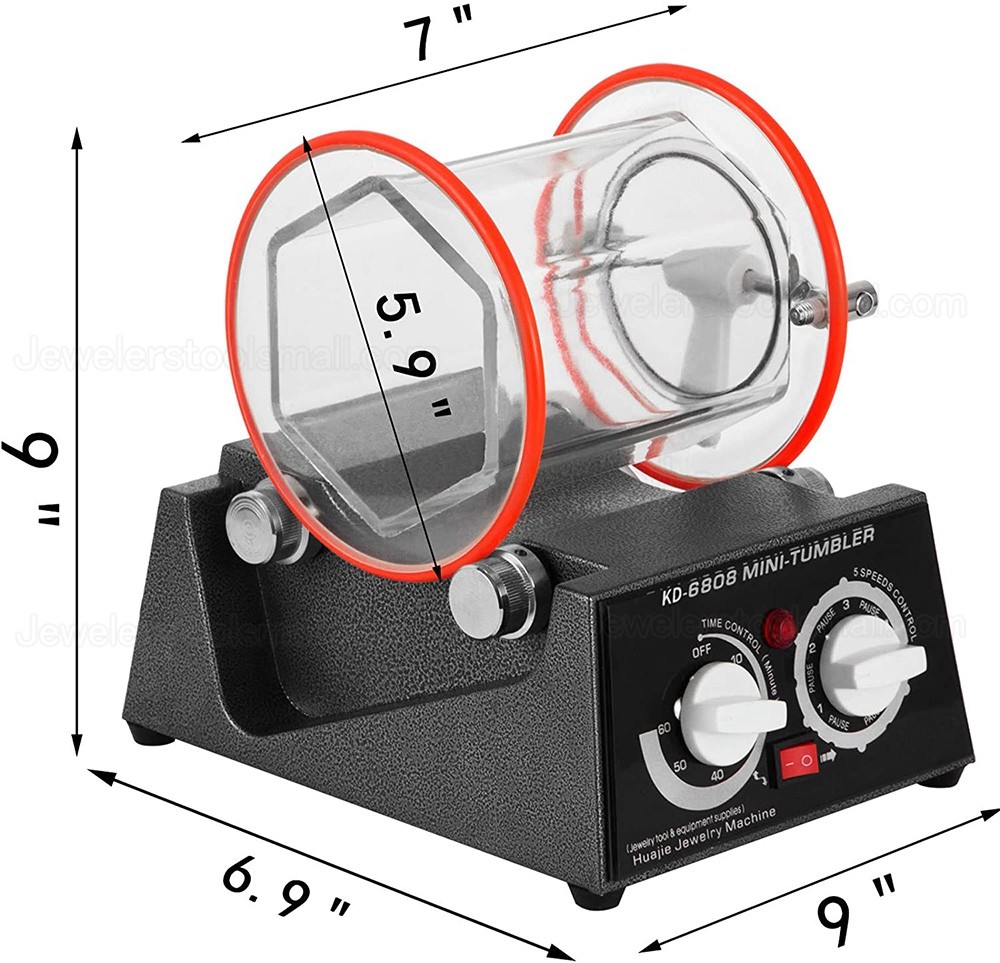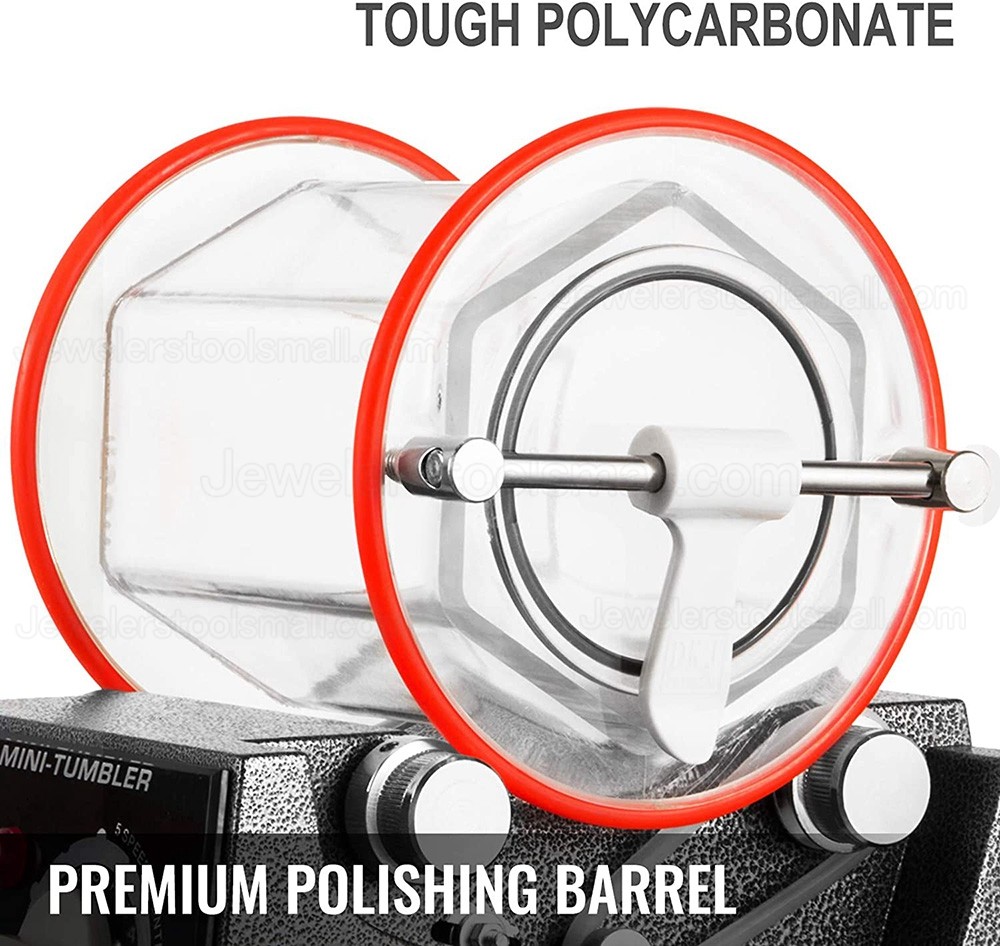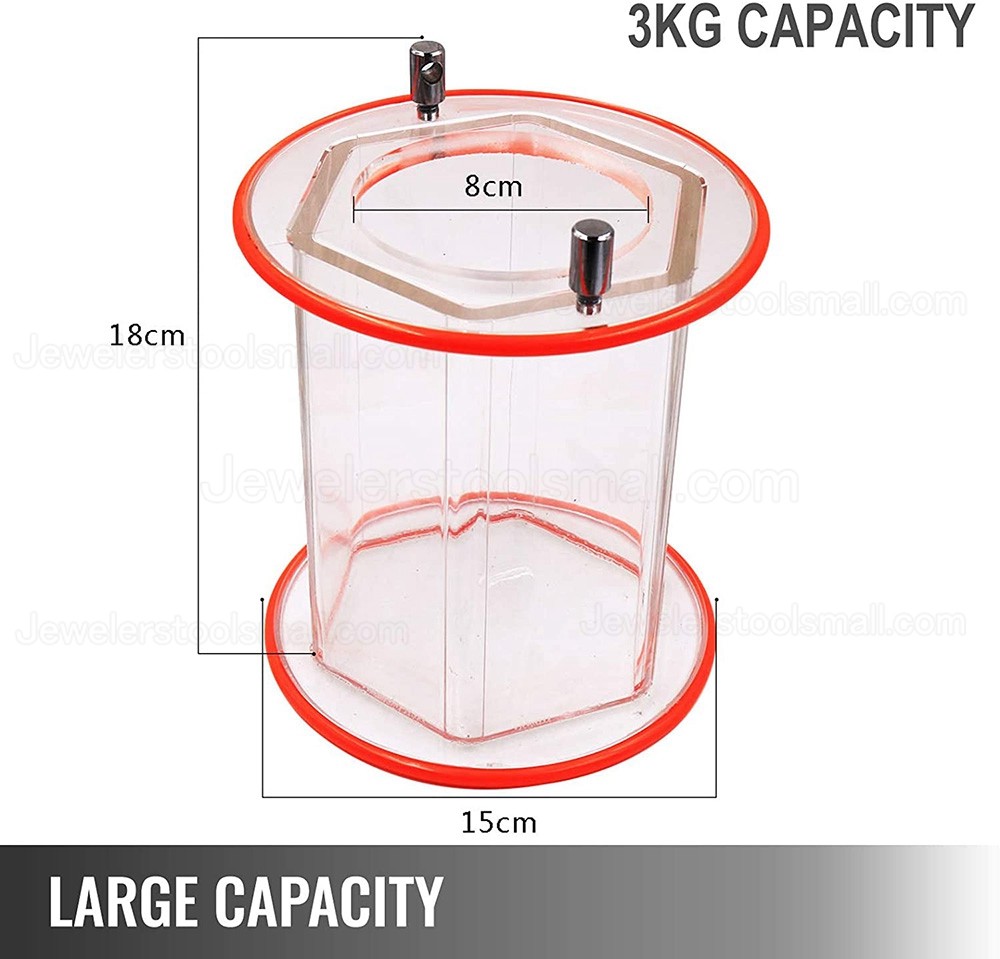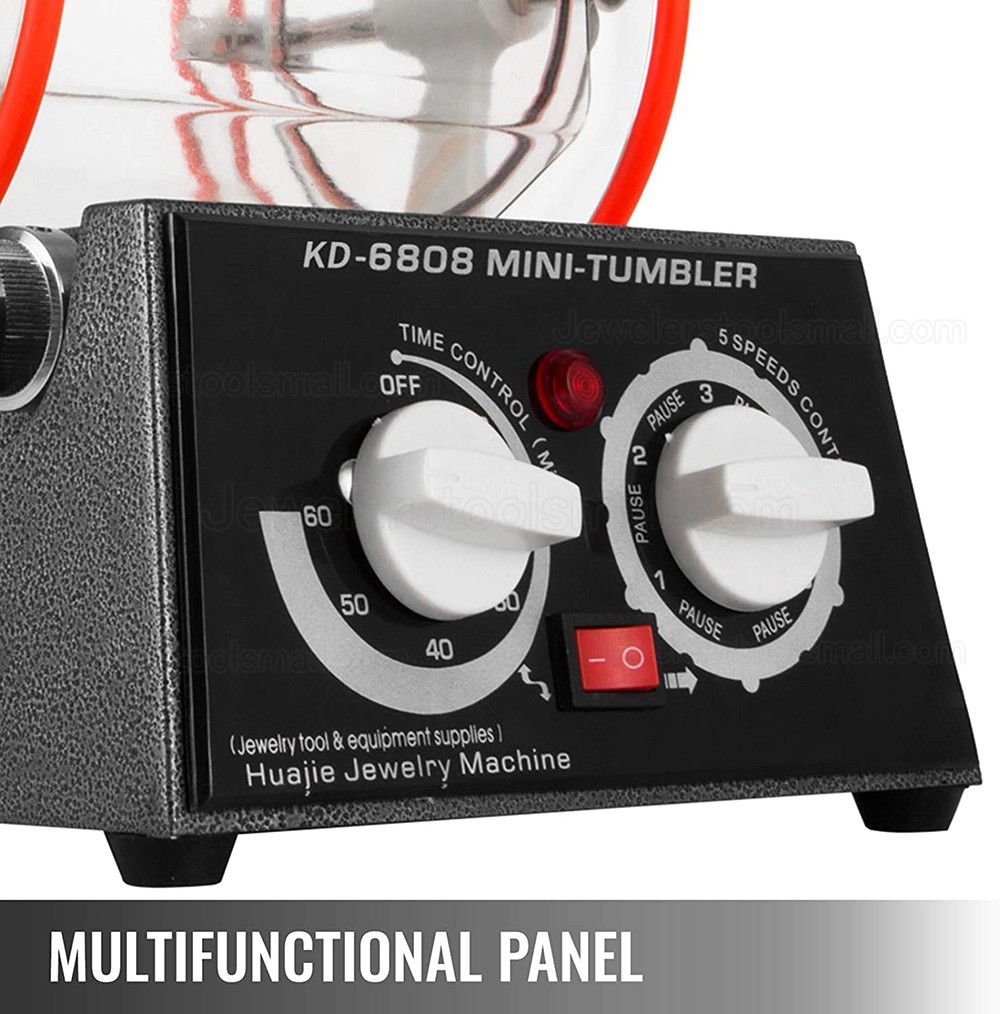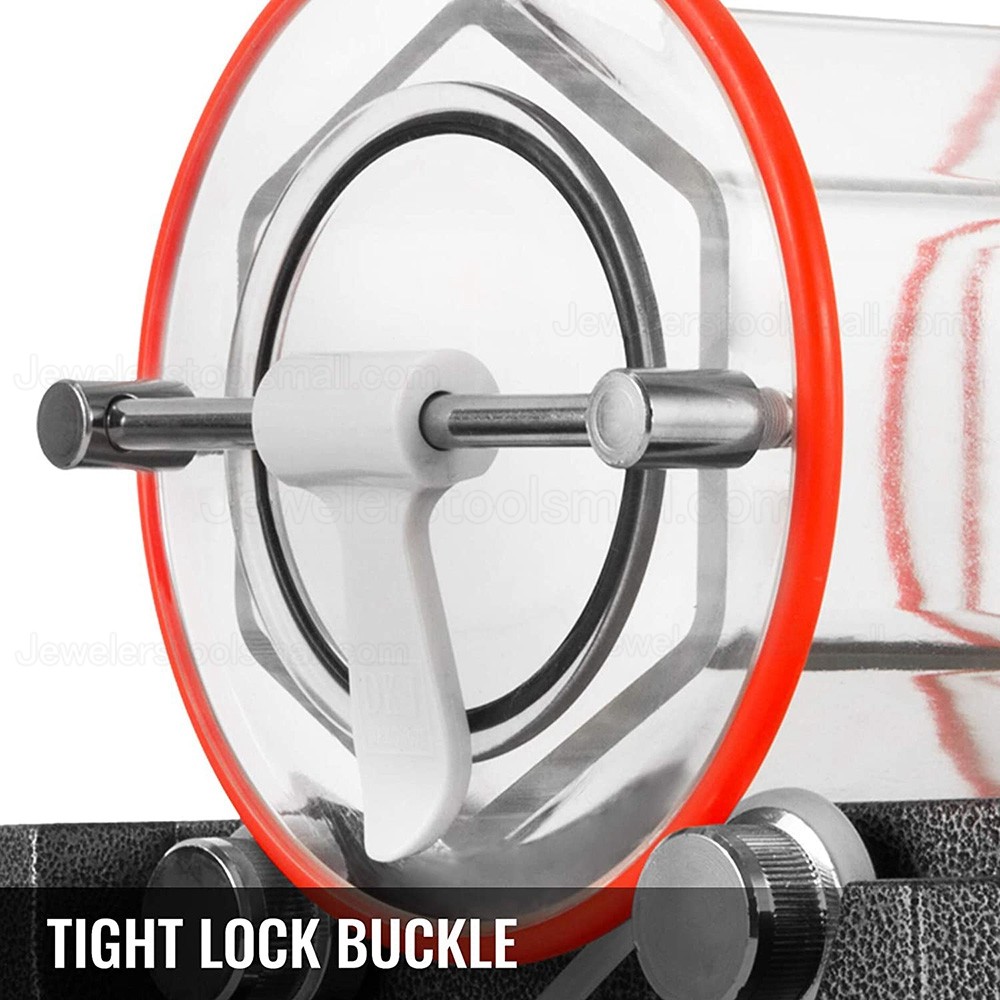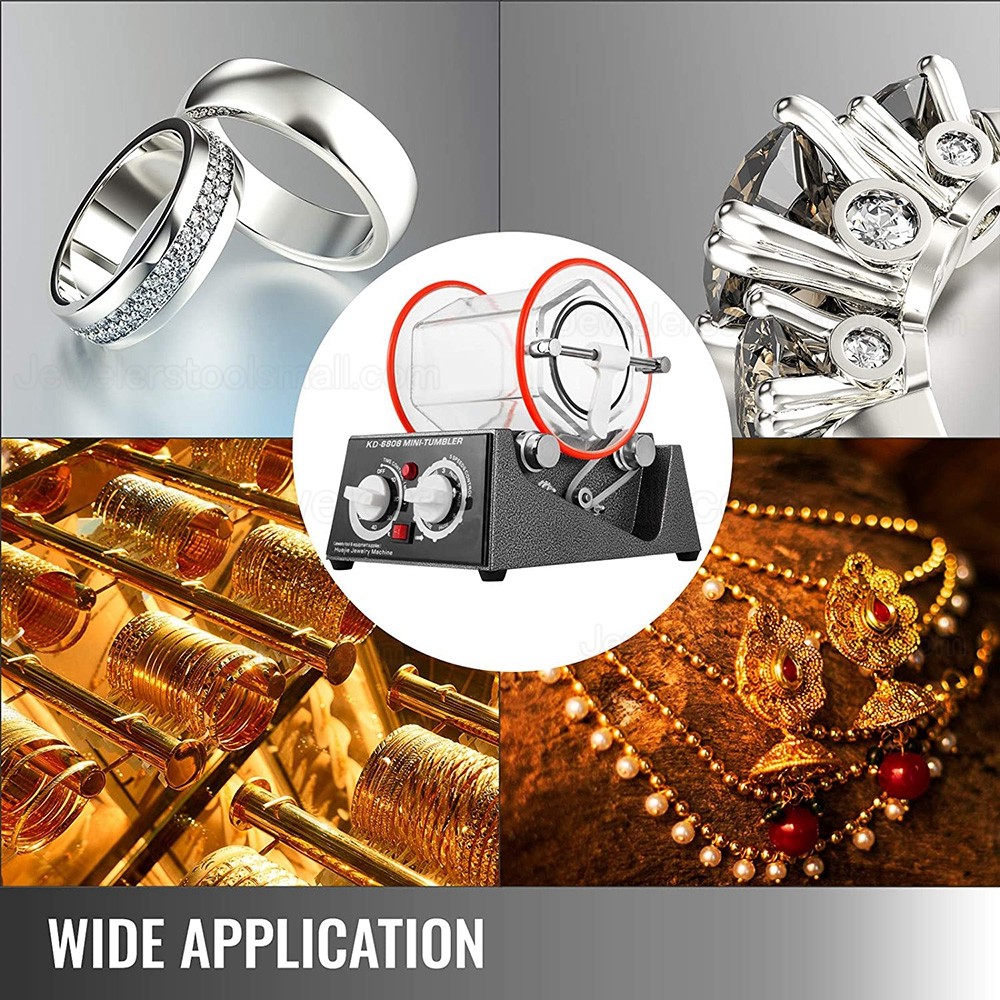 Jewelerstoolsmall.com supplies high-quality jewelry making tools for small and medium jewelers, goldsmiths, jewelry designers, refurbishers, jewellery repairers or hobbyists with fast global shipping and affordable price. If you have any questions or need help, please don't hesitate to contact us.
Denise – 17 Jun 2022



which jewelry polisher is better Magnetic vs Tumble ?
Administrator : Dear friend,
Both can achieve the same result but the magnetic tumbler is much faster. You can choose according to your requirement.
Christina – 19 Apr 2022



Venditore eccellente, ricevuto più velocemente del solito. Grazie!
Hayes Bartlett – 03 Mar 2022



Works really good but throw away the steel balls that came with it and get the stainless one, it gets rusted almost instantly. I have only used up to 2 on the speed dial, 30 minutes is enough to make the metal really shiny.
Michael P. – 10 Feb 2021



Wonder if i could powderize ashed ic chips with steel bearings with this ?
Administrator : I don't know what ashed ic chips are, but the shot I use in my tumbler is stainless steel shot. I imagine ball bearings would work, but not big ones.