2L Jewellery Making Machine Cleaning Machine Jewelry Silver & Gold Steam Cleaner Machine 1300W
NO.:
JWSM001348

2 reviews
|
Write a review
Latest price:
$697.59
Buy It Now:
$516.47
2L Jewellery Making Machine Cleaning Machine Jewelry Silver & Gold Steam Cleaner Machine 1300W
This professional jewel jet jewelry steam cleaner cleans the valuable through saturated steam formed by high pressure. It achieves a gentle and robust cleaning effect without damaging your valuables while making them look like new. The jewelry steam cleaner handheld machine is the ideal equipment for jewelry shops, jewelry repair shops, jewelry studios, etc.
Features:
Powerful Steam Cleaning:
The 4 bar pressure can make the temperature of the injected saturated steam reach above 135℃, ensuring the touch between the steam and each angle of inlaid products. Deep steam cleaning can quickly remove stains from each dead space and instantly restore all kinds of jewels to their beauty and luster.

Rust-proof Stainless Steel:
The silver jewelry cleaner uses the 304 stainless steel, and the thickened shell is formed by one-time stamping without welding. It has the characteristics of heat resistance, premium durability & water-proof design.

Pedal Control & Adjust:
Connect the equipped foot pedal directly to the jack at the back of the machine, and you can effectively control and adjust the outlet jet steam by adjusting this device.

Premium Heat Dissipation:
The large cooling fan ensures the smooth operation of the cooling system, fast heat dissipation, protects the circuit, and extends the service life.

Concise Control Panel:
The humanized design makes the entire installation process easy and time-saving. The concise design interface and clearly-marked function provide the great convenience of the operation.

Wide Application:
The silver jewelry cleaner is suitable for all kinds of gold & silver jewelry with elaborate designs, perfect for jewelry studios and jewelry repair shops. Make your old jewelry accessories look shine and brighter, the professional design brings your quality promise.


Specification:
Material: 304 stainless steel
Voltage: AC 110V/220V
Power: 1300W
Equipment volume: 2L
Outlet temperature: 135 ° C
Steam pressure: 4KG/8.8lb
Size: 160x280x300MM/6.3x11x11.8inch
Weight: 9KG/9.8lb

Package Content:
1 x Steam Jewelry Cleaner
1 x Pedal Switch
1 x Power Line
1 x Manual
1 x Measuring Cup
1 x Funnel
1 x Tweezers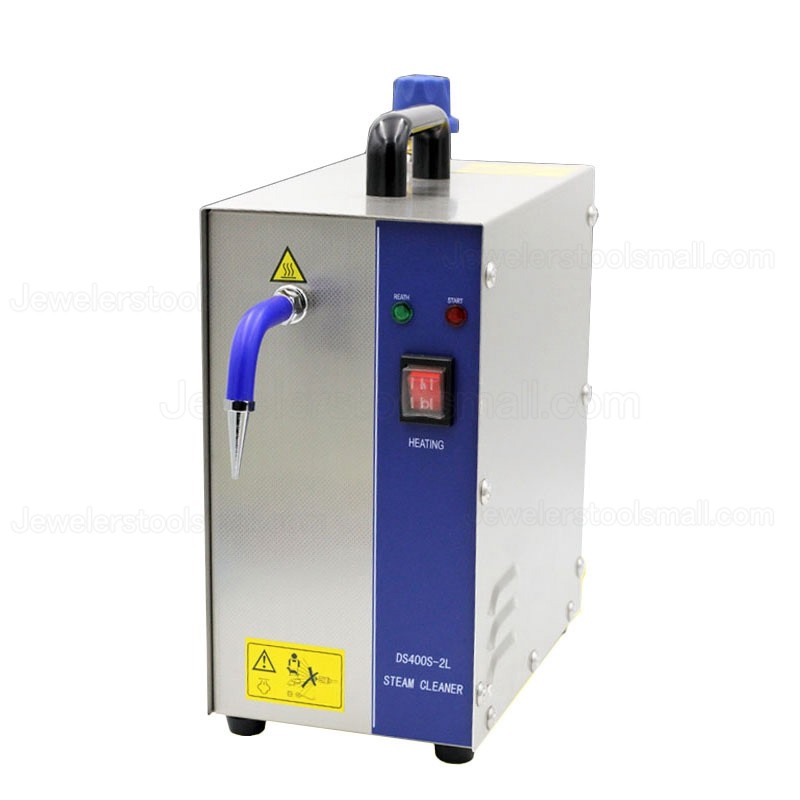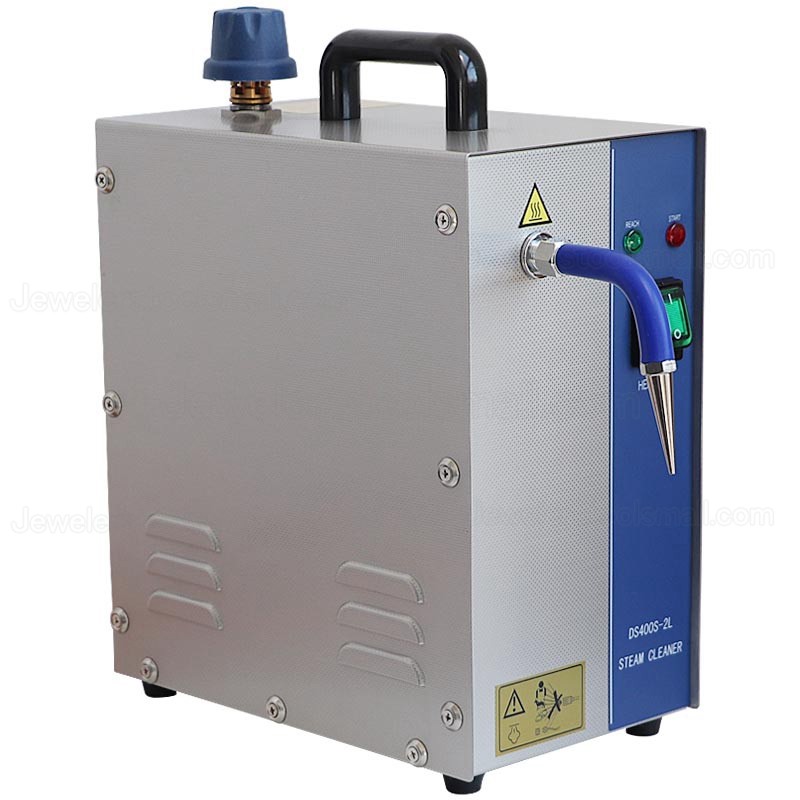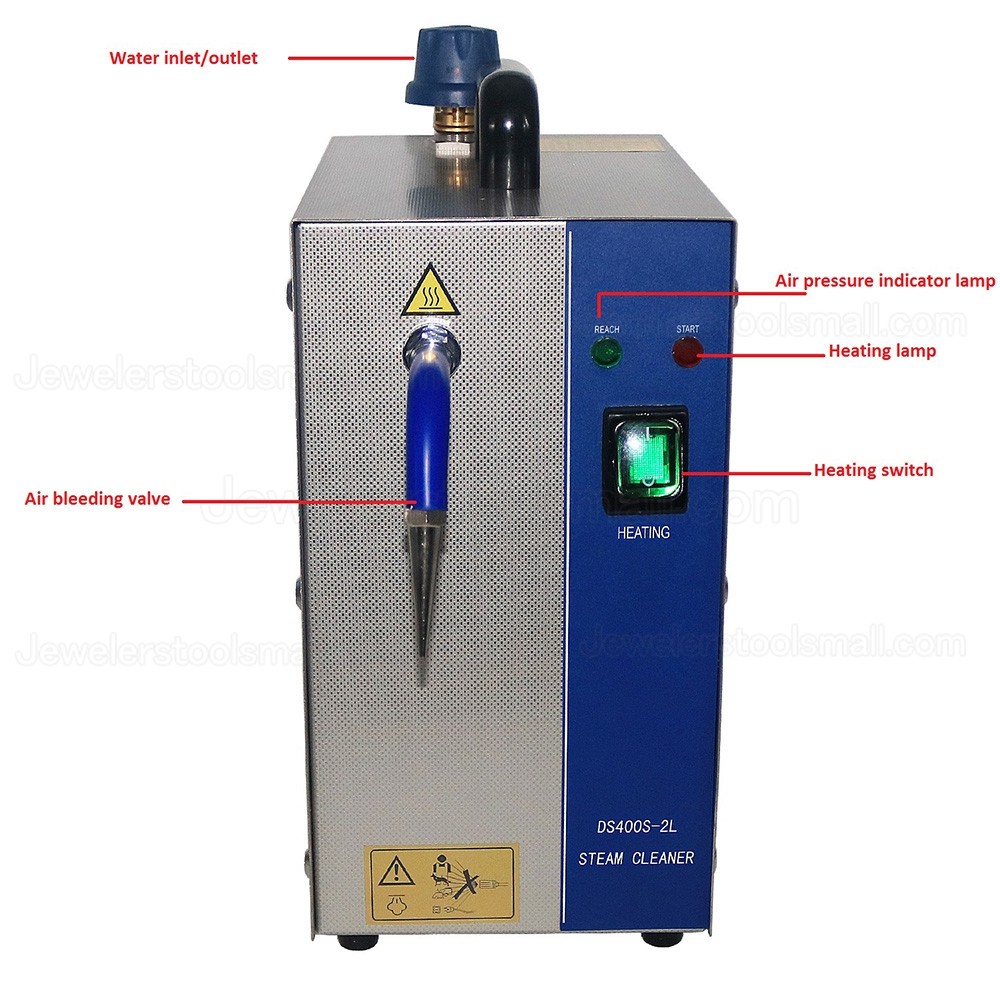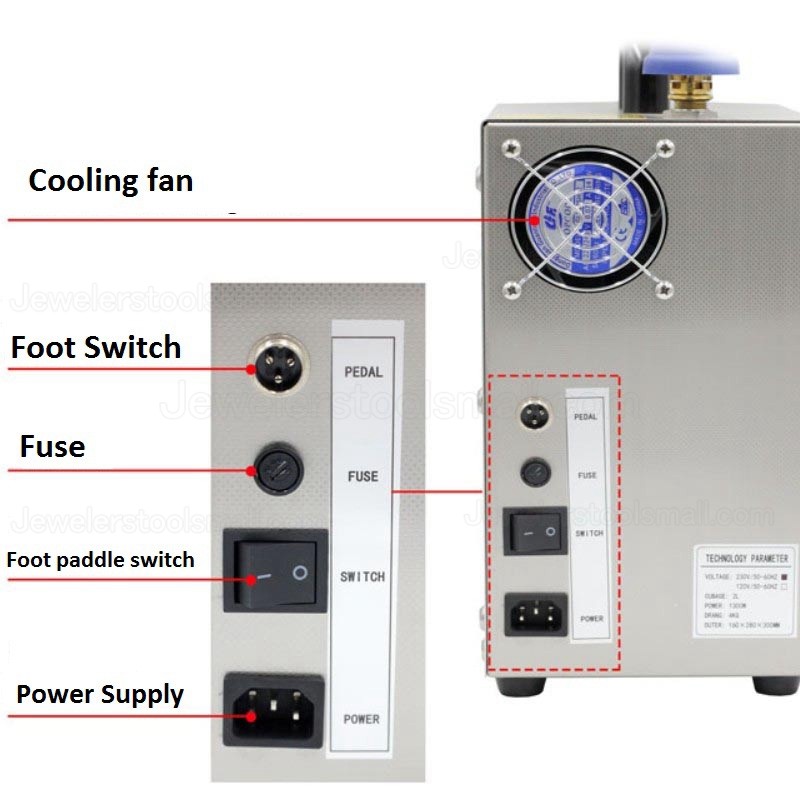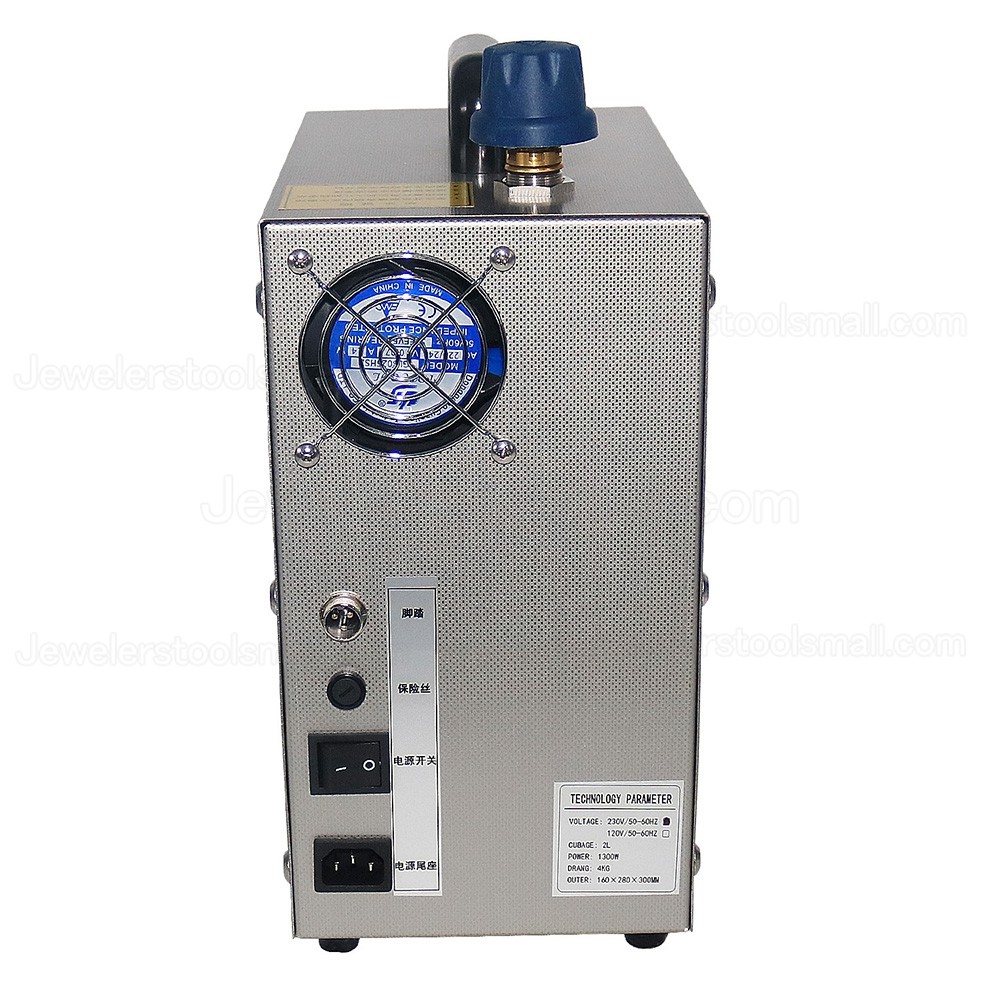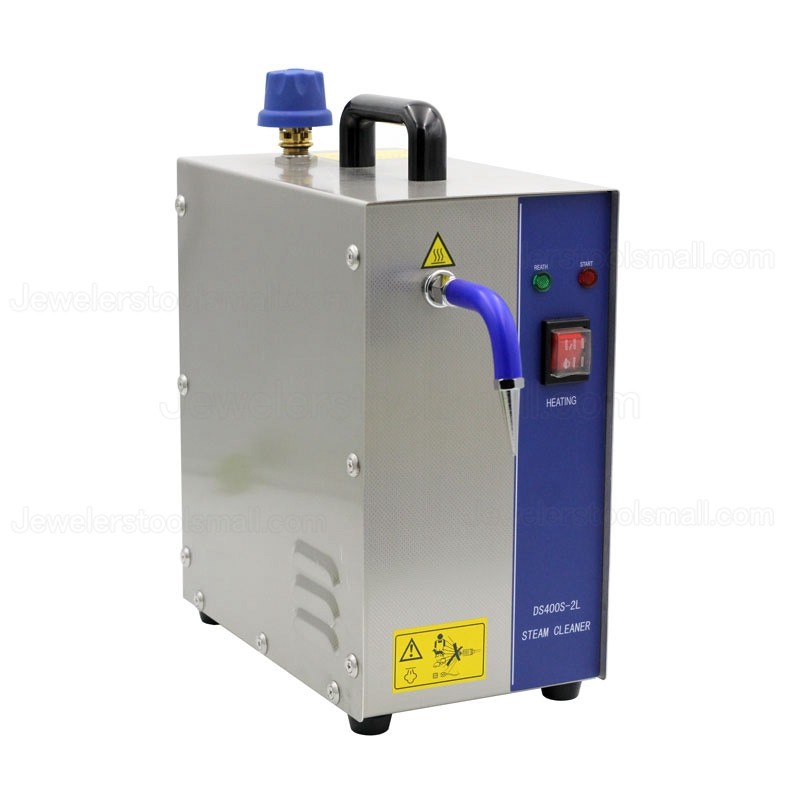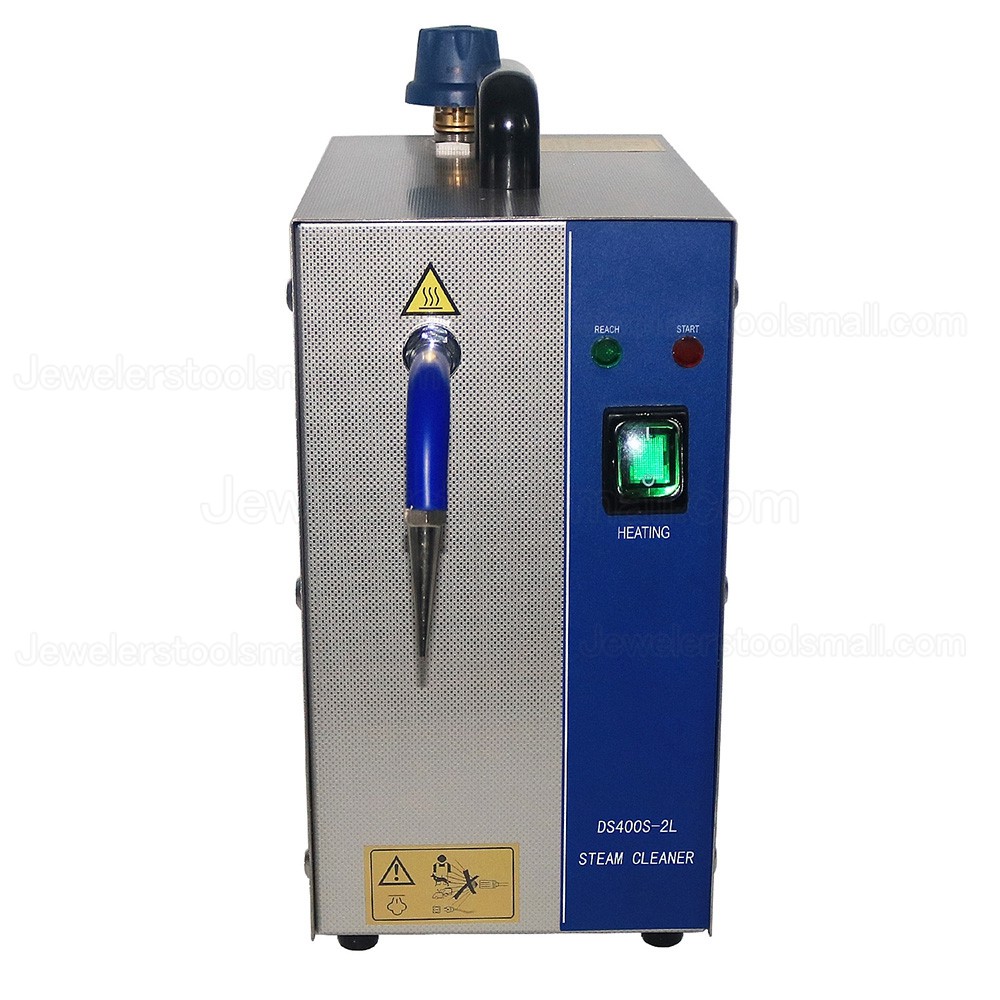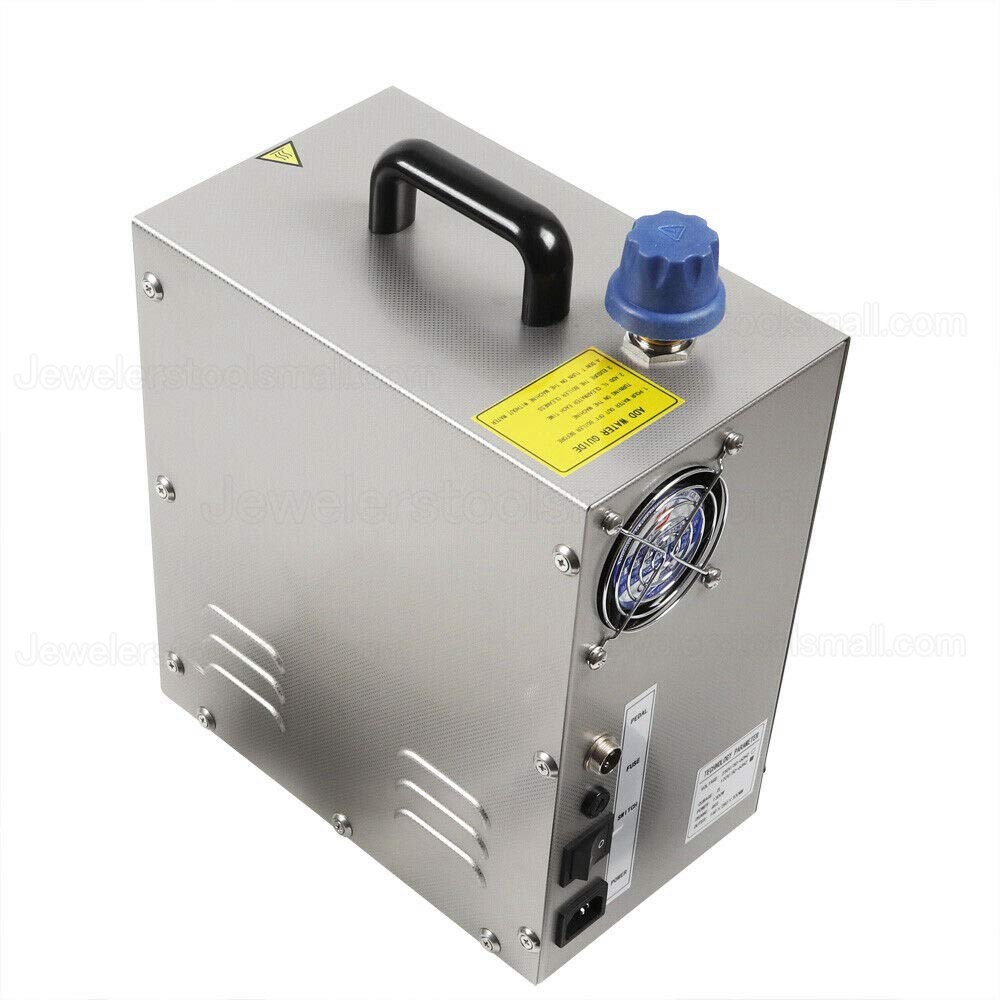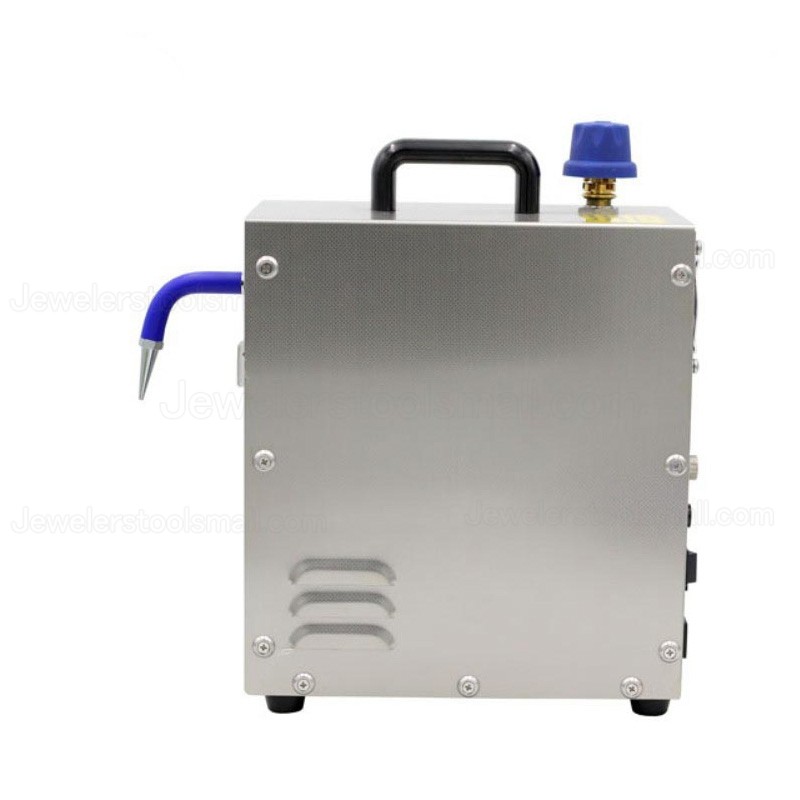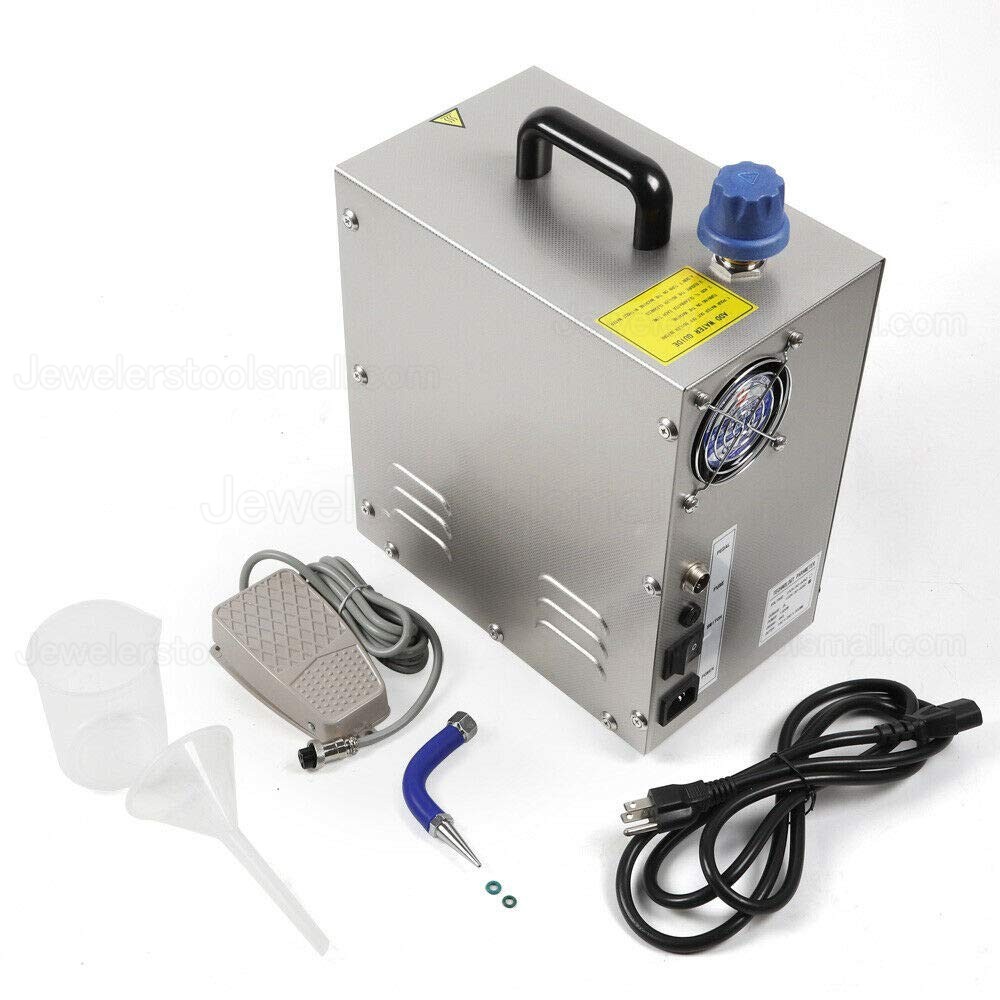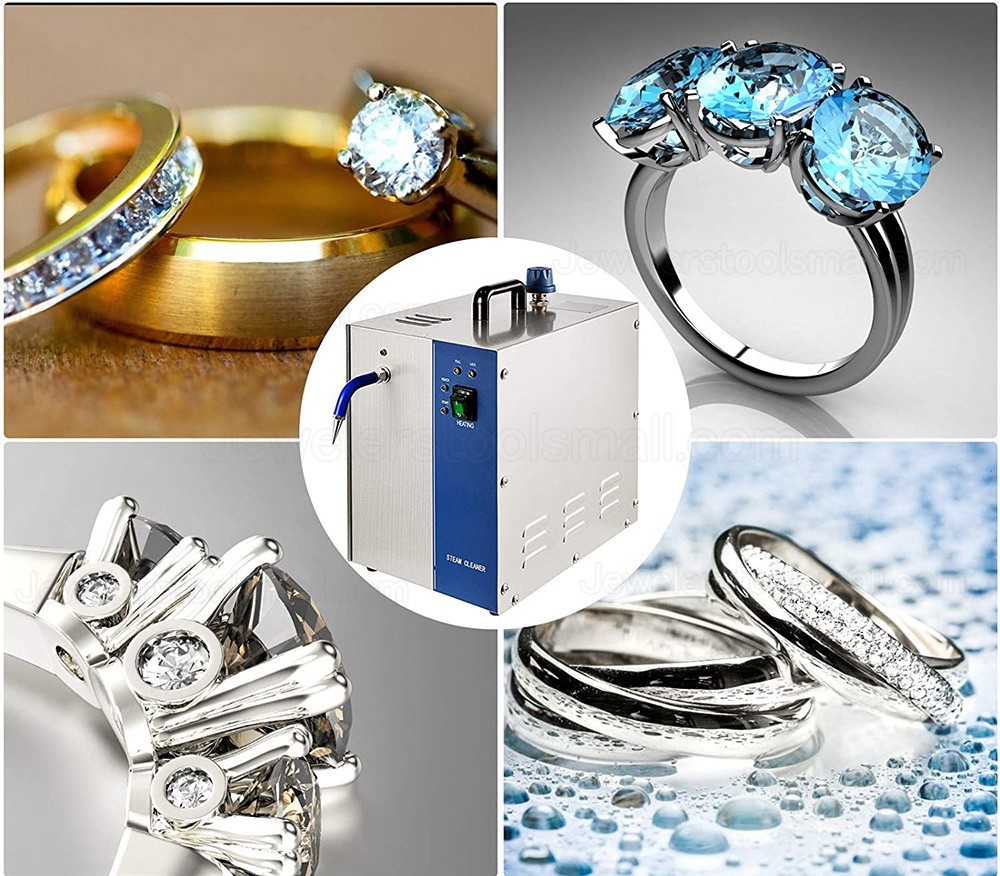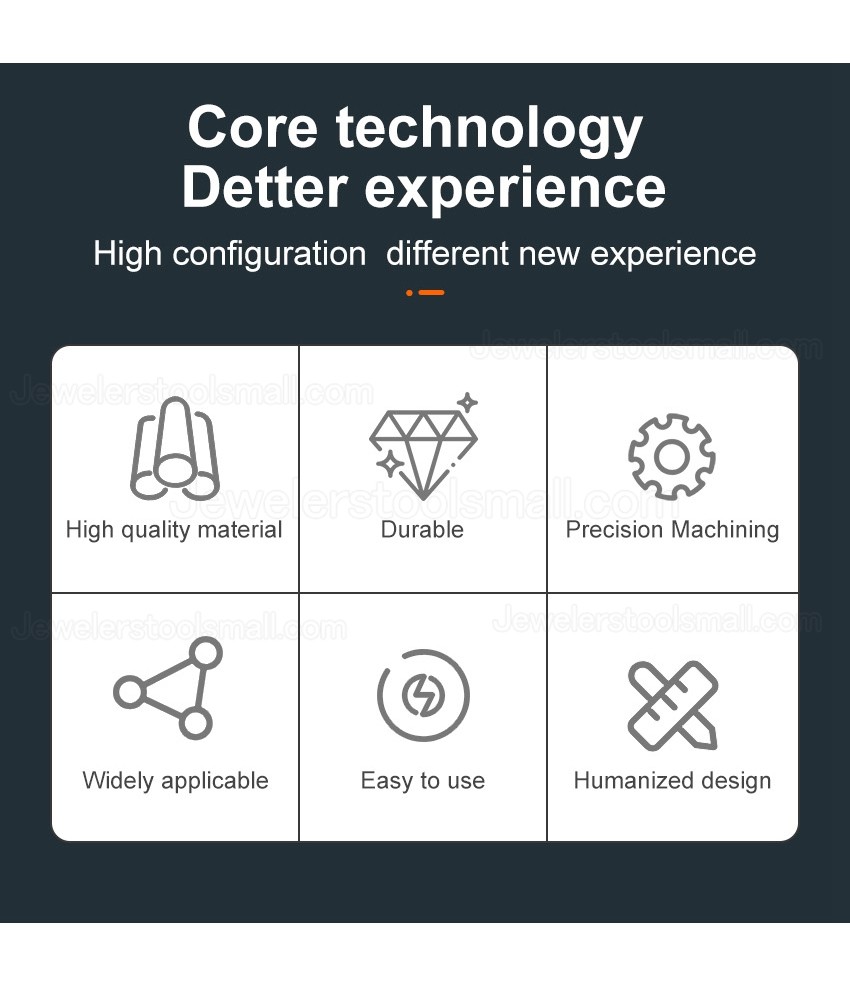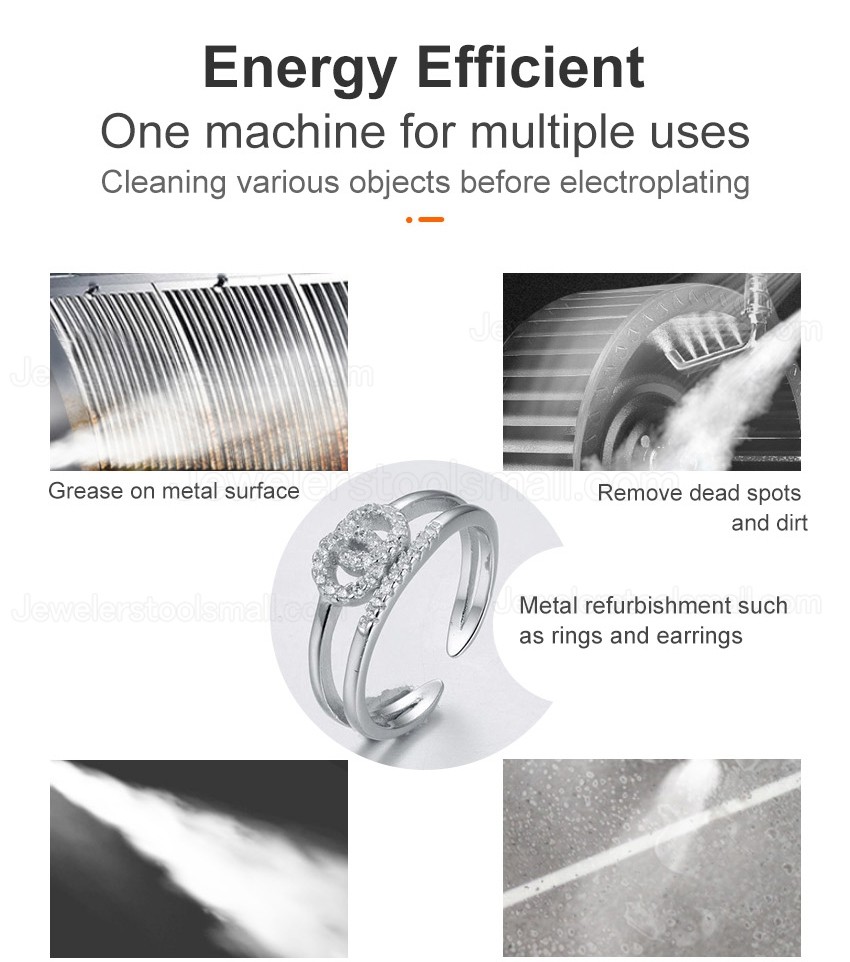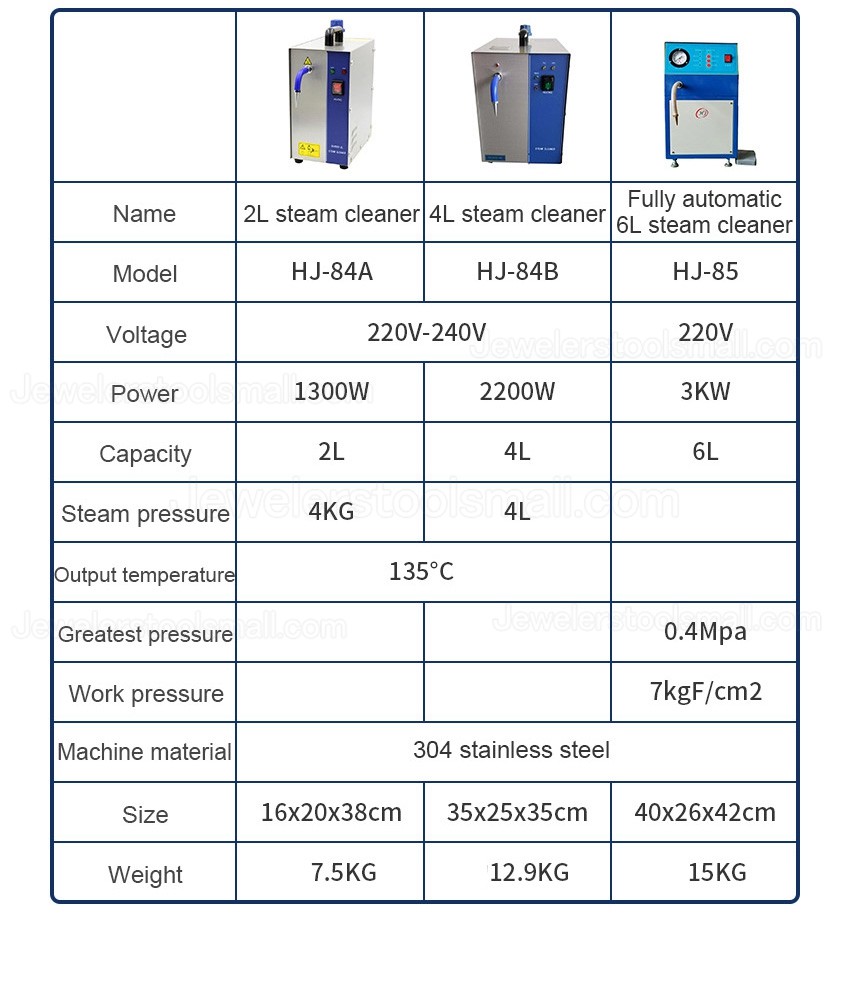 Jewelerstoolsmall.com supplies high-quality jewelry making tools for small and medium jewelers, goldsmiths, jewelry designers, refurbishers, jewellery repairers or hobbyists with fast global shipping and affordable price. If you have any questions or need help, please don't hesitate to contact us.
Erica – 05 Jul 2022



I didn't want to give a review until I used it a few times. It works great! It really is worth every penny. Thanks for your excellent service and product.
chauntea – 14 Feb 2021



Works as expected, good pressure, easy to set up and operate. A little loud (fan) for the office - would be fine in a shop. A better water level indicator system would be helpful.
Administrator : Dear friend, We are so happy to hear that and thank you so much for your support on our website. Any problem do free to contact us. Best regards