Jewelry Double-controller Digital Vulcanizer Mold Equipment Heavy Duty Vulcanizer
NO.:
HJ-V4

1 reviews
|
Write a review
Latest price:
$1815.39
Buy It Now:
$1344.47
Jewelry Double-controller Digital Vulcanizer Mold Equipment Heavy Duty Vulcanizer
This series of Rubber Vulcanizer Machines is the main equipment that can be used in pressing all kinds of rubber model product and non-model product for jewelry. It is essential for jewelry making production line.

Specifictions:
Voltage:220V, 50/60Hz
Power:850W
Temperature control range:30-200°C
Timing Range:0-99.9 minutes
Feature:Double temperature control
Net Weight:38kg
Dimensions:420X250X570mm (L*W*H);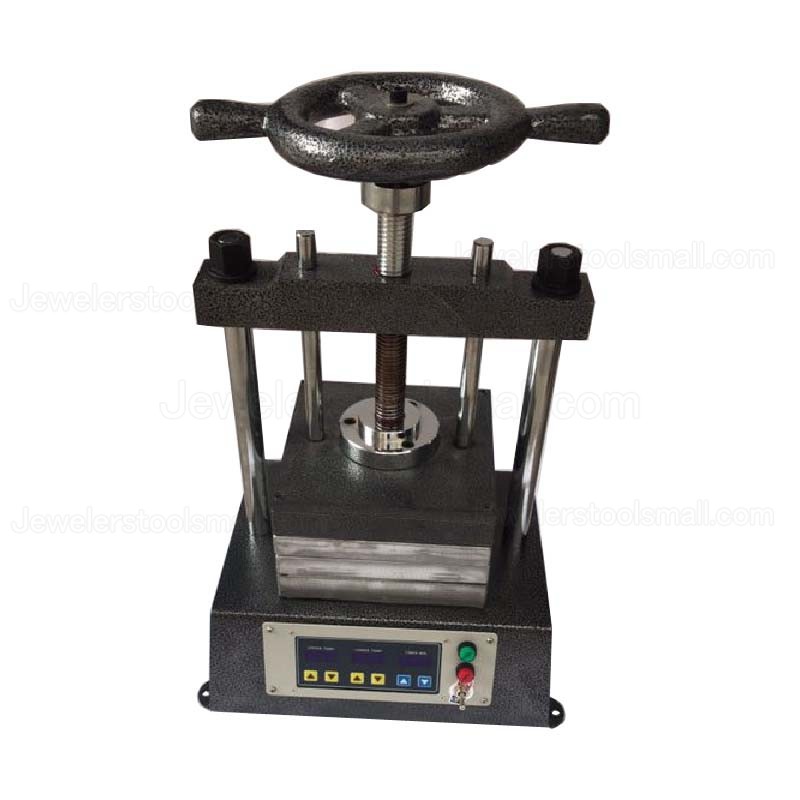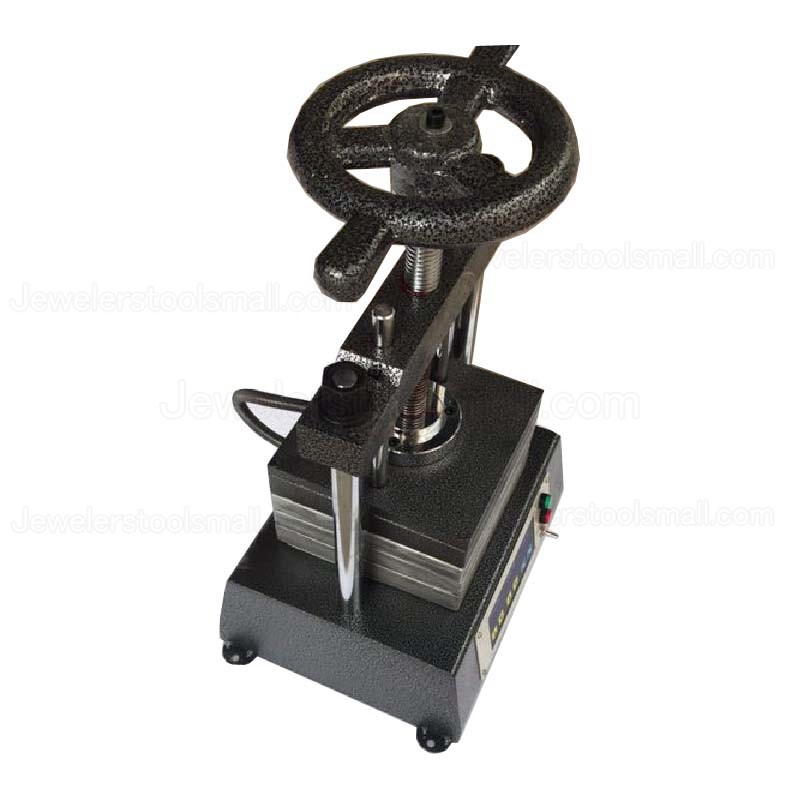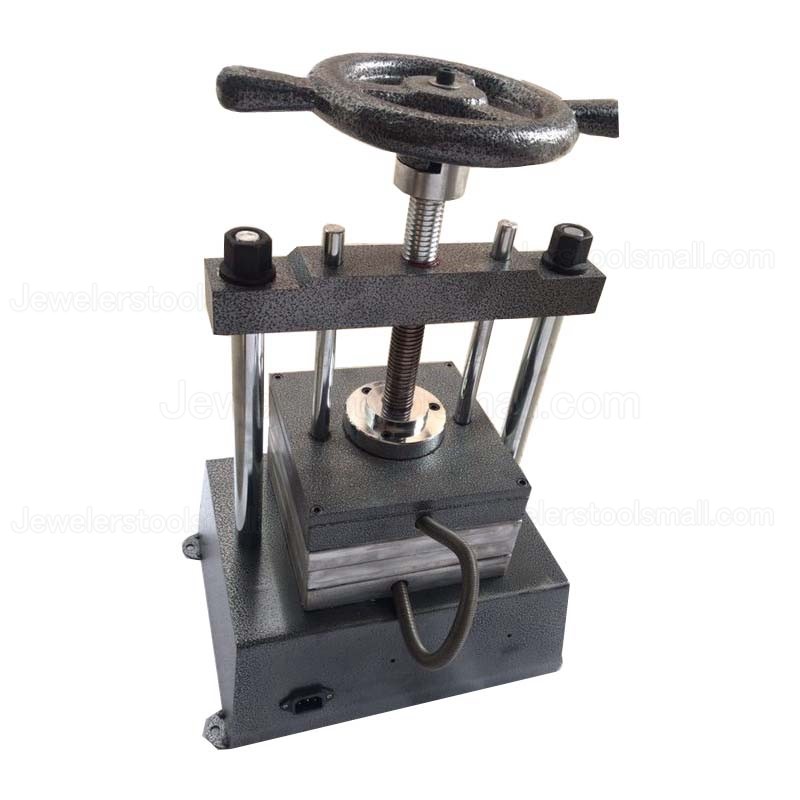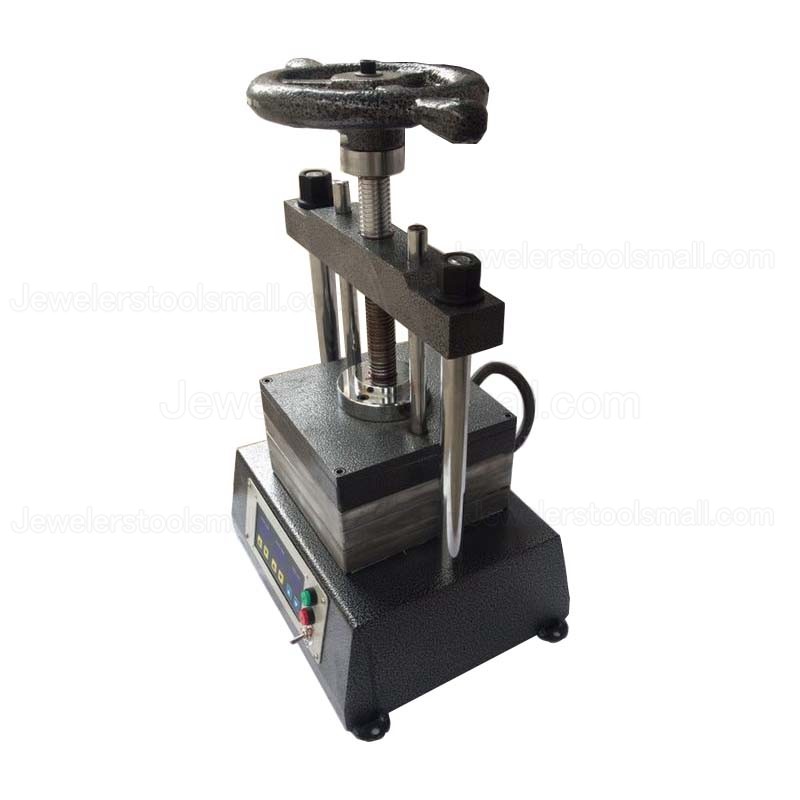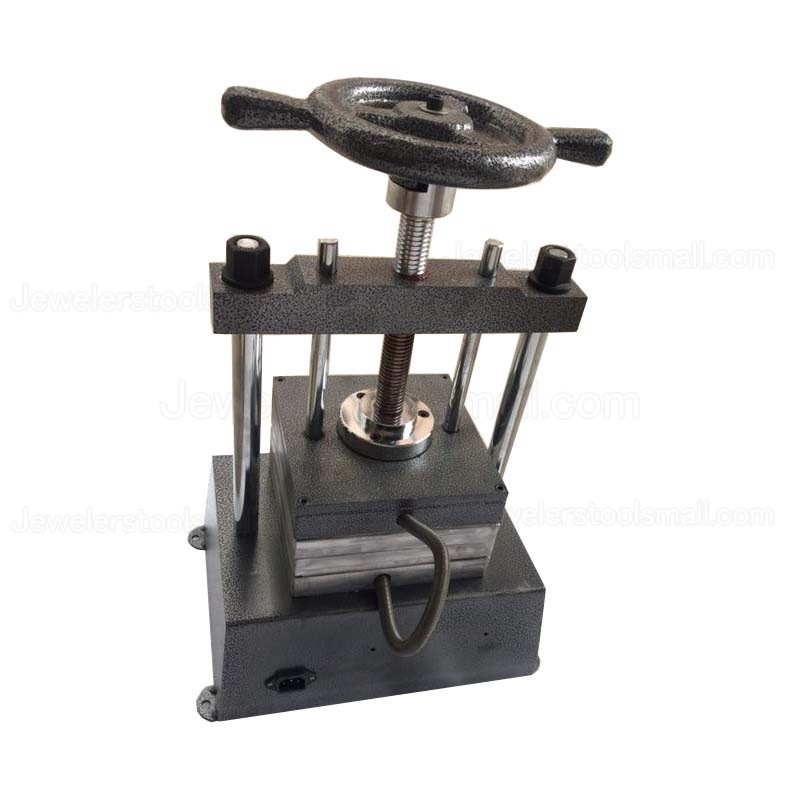 Jewelerstoolsmall.com supplies high-quality jewelry making tools for small and medium jewelers, goldsmiths, jewelry designers, refurbishers, jewellery repairers or hobbyists with fast global shipping and affordable price. If you have any questions or need help, please don't hesitate to contact us.
bobmannn – 22 Apr 2022



This is the best vulcanizer I've ever used. It will cook big mold frames, 6"x8". It's vewry sturdy. I tested the temperature controls. I knew that the numbers on the temperature dials only indicate approximate temperatures. I used my thermometer to find the exact temperatures that I wanted and made little marks on the temperature dials. This allows me to set the vulcanizer within 5 degrees of what I want every time I make a mold. I use my thermometer to tweak the setting before I vulcanize a mold. This vulcanizer holds a temperature like no other that I've every used. The 'heating' light comes on about 3 degrees below the temperature I set. It stays on while the platen heats to about 3 degrees above the temperature I set, every time. My old vulcanizer began heating about 10 degrees below the set temperature and heated to around 10 degrees above the set temperature. I am totally happy with this product.