How to Choose A Excellent Jewelry Steam Cleaner
When it comes to cleaning your jewelry, an ultrasonic cleaner alone will loosen the dirt and grime from your jewelry and give it a beautiful clean look, but in a few days you may find it looking dirty again. Using a jewelry steam cleaner in addition to an ultrasonic will leave jewelry sparkling like new for weeks. Steam cleaners use heat and water vapor to remove all the grime that was on your jewelry and had been loosened by the ultrasonic. With a steamer, you can be sure that you are getting the best jewelry cleaning you possibly can.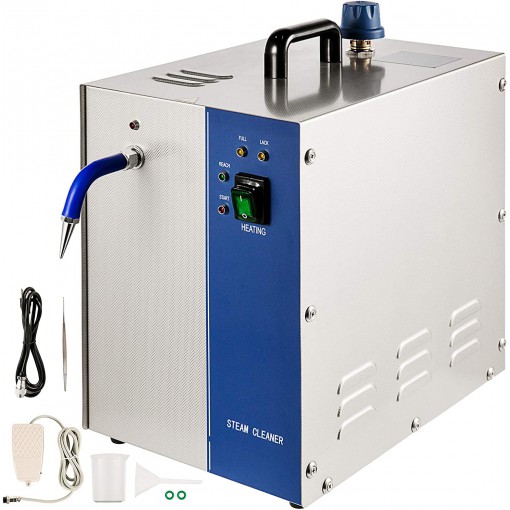 Which one is better than the ultrasonic or jewel steam cleaner?
Our markets advise us to use ultrasonic sometimes while other times, you are called to use the jewelry steam cleaner. Notice though that the ultrasonic and the jewel steam cleaners are both different. One uses high-frequency ultrasonic waves while the other uses pressure.

When choosing a jewelry steam cleaner, what factor should take into consideration, the following suggestion may help you to make better decision.
What type of jewelry do you have mostly?
It will depend on the kind of jewel you have. Remember, some of them have stones and pearls which you can't clean with a jewel steamer.

The usage
This is a determining factor as there are different kinds of jewelry cleaners where each can stand a certain level of manipulation. If you have a limited number of jewels and will be cleaning the jewels occasionally, then the jewel steamer is the best.

But what's your budget.
Again, like any other thing in life, your budget matters. You can almost invest any amount, but how much are you intending to put in the same?

Check its working process.
You want to pick a jewel steamer that works, not the one that won't serve you. So consider the operating system tools quality, operation speed, and many more things. Through this, you will also know the things that matter most to you.

Does the device you are choosing release enough steam?
Since it's a steamer, you will need to know its steam generating capacity. If it works well, then the better. But if you realize it has lesser power, then you may not want it.


If you have any question in choosing jewelry cleaning machine, please don't hesitate contact us if you have any questions of order and product you can get in touch with us by email or telephone, We will try our best to help you solve the problem as soon as possible.
Previous:
Tips on Choosing A Better Microscope
Next:
Tips on Choosing A Premium small gold melting furnace