Tips on Choosing A Better Microscope
A professional-quality gem or diamond microscope is an essential tool for any jeweler. The Dino-Lite Microscope for jewelers has the ability to examine stones, inspect jewelry for repairs, assist in appraisals and make imaging inventory fast and easy.

Choosing a right jewelery microscope should be an enjoyable process. We created this article below to guide you through the process.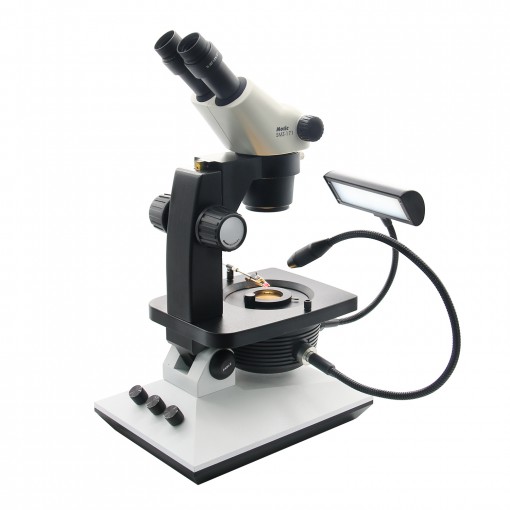 There are 4 factors to help you determine this.

1. Magnification: Monocular microscopes work efficiently for up to 1000X total magnification. For higher magnification levels, you will need a binocular microscope.

2. Comfort: Binocular microscopes are more ergonomic and easier to use than monocular, because you can keep both eyes open for comfortable viewing. Monocular microscopes are more suitable for young children, as a basic introduction to microscopy.

3. Price: Monocular microscopes are usually the least expensive microscopes, then binocular, then trinocular.

4. Application: Most monocular microscopes include a simple stage and do not have a mechanical stage, which is useful for advanced applications. Most binocular microscopes include a mechanical stage. Trinocular microscopes are typically used for microphotography, where the camera attaches into the trinocular port, while the user can still look through the binocular eyepieces.
Previous:
The Function of Flex Shaft Motor Hanger
Next:
How to Choose A Excellent Jewelry Steam Cleaner