How To Choose A Lapidary Cabbing Machine
WHAT IS CABBING?
The process of cutting stones to form various shapes is known as cabbing. During this process, the rough material you cut is called "cabochons", or "cabs" for short. Additionally, cabbing machines are quite popular because they allow for multiple tasks, including:

Cutting or trimming
Grinding
Polishing;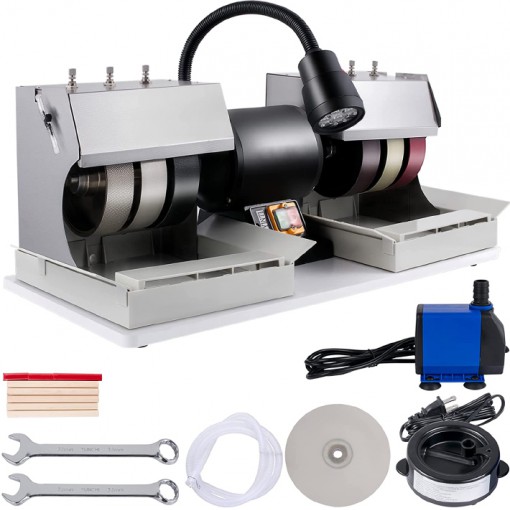 HOW DO YOU USE A CABBING MACHINE?
As you begin cabbing, there's a specific process you'll follow to cut and prepare stones with accuracy to ensure a beautiful piece. Begin by making sure you understand the different cutting techniques and safety hazards. Some gemstones are harder than others, and the material's hardness impacts how hard it is to work with. If you are just beginning, make sure to start with softer materials because it will result in an easier finishing process.


TIPS ON CHOOSING A CABBING MACHINE
There is a wide variety of different lapidary cabbing machine on the market. Some are very large and heavy, which comes in handy for professionals and industrial cutting, while other can be light and mobile. There are two major types of cabbing machines. The first is called a combination unit. A combination unit allows you to preform multiple actions on the same machine.


Creating jewelry and lapidary art requires special jewelry making equipment, including a cabbing machine. It allows you to carve gemstones with a smooth dome shape, which can be used for necklaces, earrings, bracelets, and more! Understanding everything you need to know about cabbing machines ensures you will feel satisfied when you make your purchase. Shop at Cutting Edge Supply for a cabbing machine that will fit your needs!
Previous:
The Advantage of gold induction melting furnace
Next:
Important Features of Choosing A Jewelry microscopes